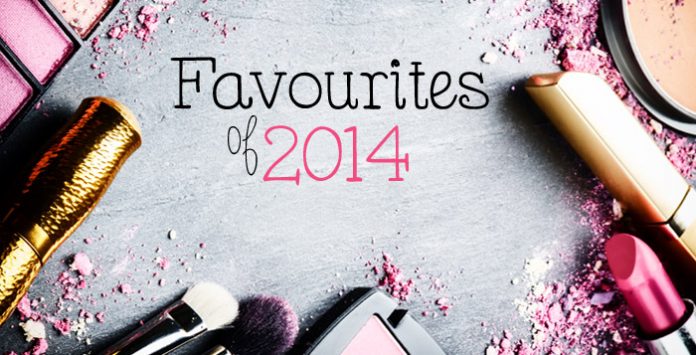 A roundup of my favourite products of 2014! This will include Beauty, Makeup and some Lifestyle products too! I deliberately won't be including any products from my Beauty Blogger Recommends post because those are mostly items I've used for years! These are my 2014 discoveries!
Collection Lasting Perfection Concealer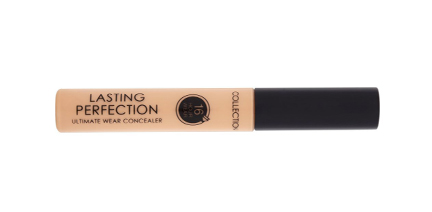 I love this liquid Concealer!! I normally use cream concealer but the last few months have completely converted to the Collection Lasting Perfection Concealer! I recently posted a review which you can check out but this gives such a flawless finishes and lasts all day! It costs €6.49 but Boots always have offers so you can get it cheaper!
The Balm Nude'tude Palette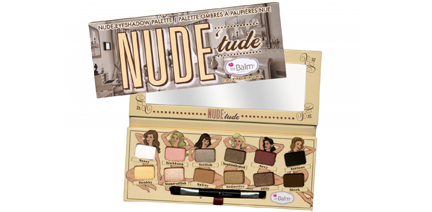 The packaging alone made me purchase this palette! I bought it at a steal for €26 on a recent Ryanair flight but it can also be found here for the normal price of €32 – but it's worth it! I find the pigment of this better than the Naked palette and I've never even used primer with it! You get a great choice of shades with it too – Sexy, Silly & Stand Off-ish are my favs so far!
Garnier Micellar Water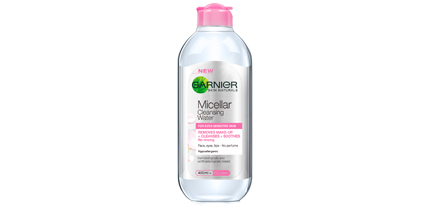 I'm still not sure if I'm pronouncing this Micellar Water properly! But everyone and their mother are talking about, and using, this product! It can be bought for as little as €4 or as much as €8 so shop wisely! Gone be the days of makeup wipes and instead cotton pads and this beauty! It has an eye makeup remover partner in crime you can purchase too!
The Instyler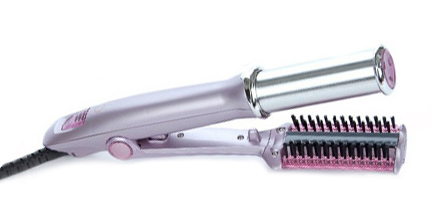 I literally haven't picked up my GHD straightener or my Babyliss Curling Wand once since discovering this multifunctional tool back in August when I posted this review! It curls, it straightens, it lifts and it polishes! And it's very pretty! The barrel rotates giving even amounts of 385 degree heat! Can be purchased here for €120 & comes in other colours too!
Real Techniques Miracle Sponge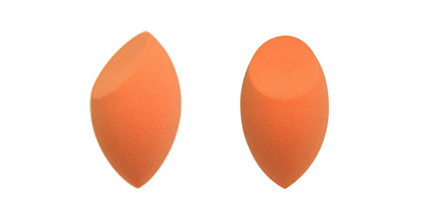 I LOVE this sponge but I don't use it how you're supposed to! You're supposed to wet it and use it to apply foundation and I've not actually tried to use it for this just yet. I keep it dry and use it for applying my under eye concealer! I have 3 of these because when I wash it it quadruples in size and takes almost a week to snap back & I prefer it small and dry!
Nutribullet Blender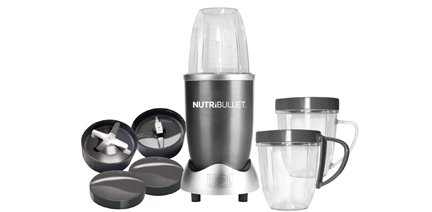 I have this almost a year now and I use it every week! I mostly use it for Smoothies because I use a different tool for my homemade sauces which I've mentioned in my Top Kitchen Essentials for Healthy Eating post! I've discussed why I love this is my Nutribullet Love post if you want to check it out and see what makes this device work so well! Easy to clean too!
Rimmel Glam'Eyes Liquid Liner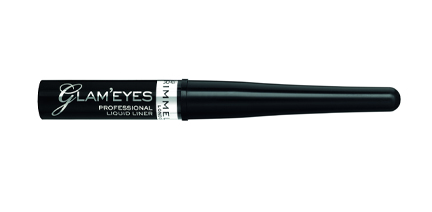 This was a complete random purchase and I'm delighted! I had left my  MAC Blacktrack Fluidline Gel Liner at home in Dublin and I panic bought this in a pharmacy in Carlow! It's SO quick and easy to use. For those of you who find it difficult to apply liquid liner I would suggest practicing with this! it's cheap too and I nice dark black colour that doesn't fade!
Rimmel Lasting Finish 25 Hour Foundation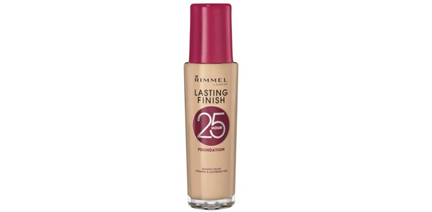 I purchased this on the run up to my holiday to Andorra mainly for the SPF and the long lasting finish it claims because I knew my days would be long and my face would given a rough time by the sun and the snowy glare! It really did last even though I was taking hats, helmets and goggles on & off all day & suffered zero sun damage! Will post a full review soon!
Benefit Rockateur Blusher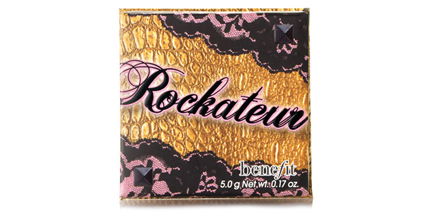 I was recommended Benefit Blushers a while back when my everyday MAC one ran out and I love the Rockateur Blush! I can only really describe it as Rose Gold and the pigment is strong so not much is needed at all! It's such a gorgeous shade and costs €34 which may seem pricey but it will last forever! I posted an up close photo in this blog post here!
Clarins One Step Exfoliating Cleanser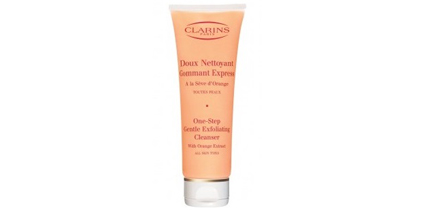 I posted a review of this back in August and I still use it twice a week! It makes my skin feel so good afterwards and like it's been properly scrubbed and cleaned to its pores! But without being harsh on the skin because this is the face remember! It has a nice Orangey smell too so you'll feel nice and fresh!
Dr PawPaw Original Balm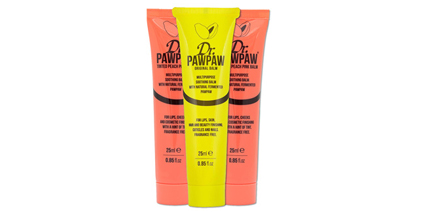 I picked this up over Winter when my lips were being a nightmare! I used this over night for 2 evenings and they cleared right up so any time I feel they're getting into another state I lash this on the night before! I carry this around in my bag because it's a multifunctional product! It's a Makeup Primer, Hair Smoother, and a Moisturiser too!
Spiralizer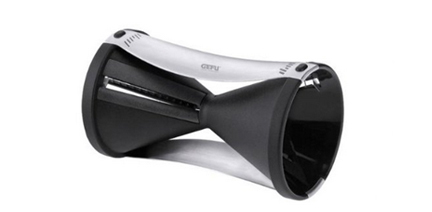 I found this product this year and it has been one of my best purchases ever!! I mentioned this in my Top Kitchen Essentials for Healthy Eating post too. It turns Courgettes (or any pare'able vegetable) into what looks like Noodles! Amazing and healthy substitute for Pasta for all you carb lovers. Hugely bulks up so many meals! I got this for less than €20 too
Wet N Wild Brow Kit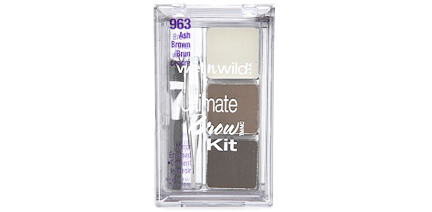 This was another random purchase! My HD Brow Palette broke and the nearest shop was Dunnes Stores at the time so I picked this up! I really like it and found the brush quite good too! I've never used the wax part though only the brow powder but I've not replaced my HD Brow palette yet because now I don't need to!
Hope you enjoyed reading through my Favourite products of 2014! Looking forward to discovering new and amazing products in 2015 but will definitely be holding on to all of the above!