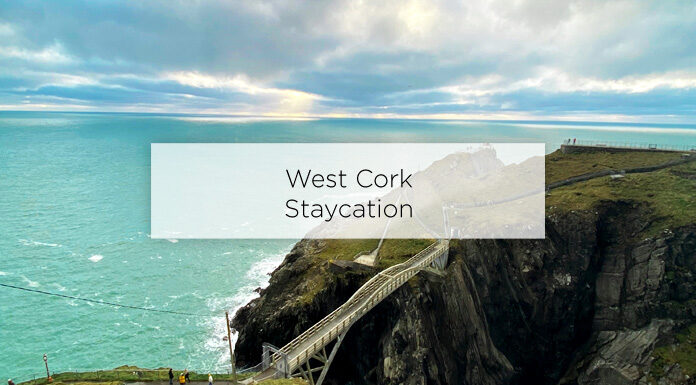 I thought it was about time I created a blog post about a West Cork staycation to go along with my West Cork Instagram highlight, particularly in the current environment where staycations are going to be popular now that travel is restricted for the remainder of the year. But it's a great excuse to explore Ireland, it's a beautiful place to venture and to call our home – if only we had consistently good weather we'd never leave!
Why West Cork
West Cork is a perfect place to visit all year round, I've been there in all seasons and go here every year. Most recently we spent a week after Christmas over New Years here and have a November trip booked for later this year too. Beautiful scenery, gorgeous villages, tourist attractions and landmarks aplenty, great markets and just so much choice. It's also on the Wild Atlantic Way which is very popular given it's the world's longest coastal touring route.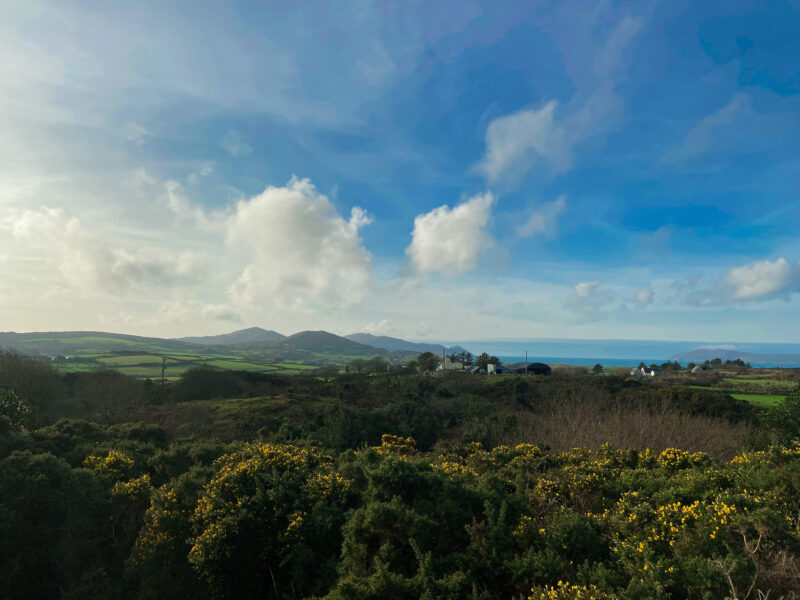 How to get to West Cork
So this depends on where you start and where you decide to stay in West Cork, but you can fly, ferry, train and bus it but the most direct is probably to take a road trip! Where we stay in West Cork (Schull) it is very very south west so it take about 4 hours from Dublin. With a podcast on the journey it flies (there's a West Cork podcast murder mystery if that takes your fancy) but you could take an hour off that depending on where you want to base yourself.
Where to stay in West Cork
We always stay in Schull, it's a gorgeous little village with a scenic harbour and beach coves, it's just lovely! And the perfect base to venture around some of West Cork's best landmarks. There are plenty of towns and villages to choose from however – Baltimore, Bandon, Bantry, Ballydehob, Castletownbere, Clonakilty, Dunmanway, Glandore, Glengarriff, Kinsale, Skibbereen and more! There are also islands off the coast – Bere, Cape Clear, Dursey, Heir, Long, Garnish, Sherkin and Whiddy. Schull has our heart through and it's where we base ourselves – we've camped, stayed in a hotel (Schull Harbour Hotel) and we've stayed in an Airbnb in a Garden Chalet with the dogs, so there's options for everyone.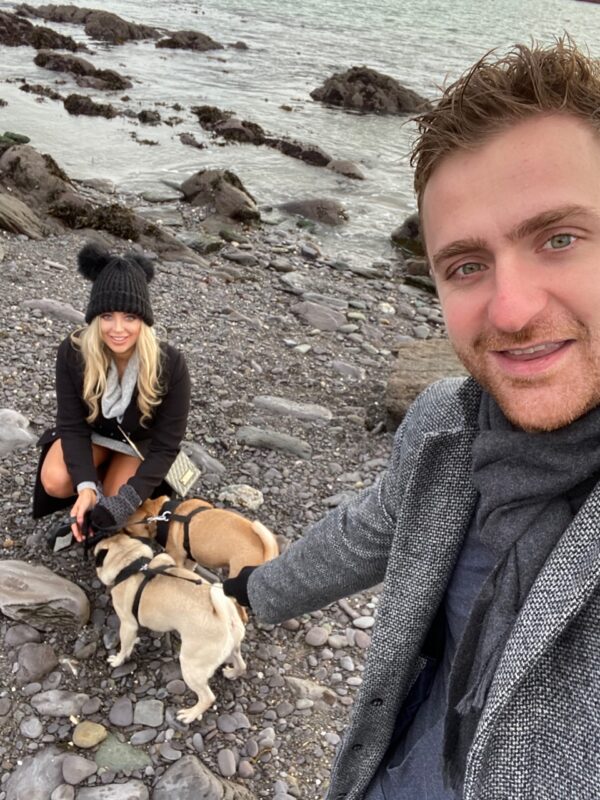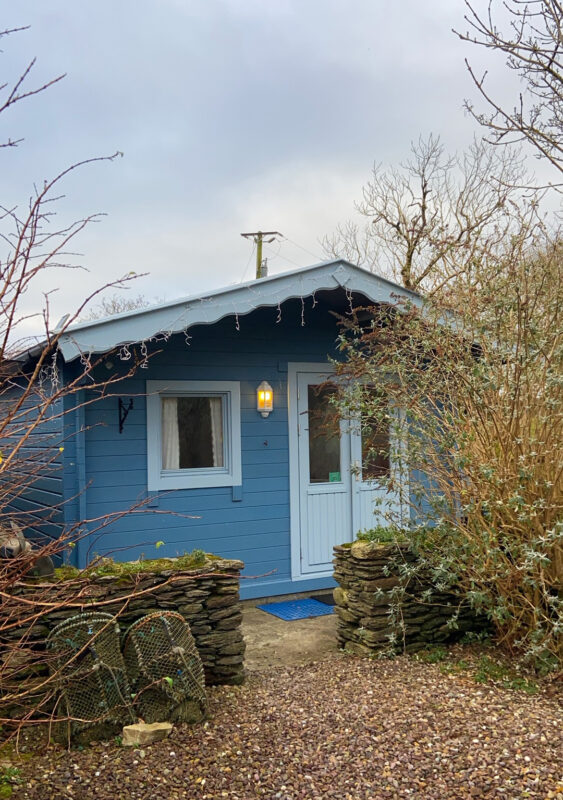 Things to do in West Cork
Well, this list is somewhat endless, and I won't even include exploring the village that you decide to stay in because no doubt each of them have gems to offer. For Schull, there are lots of beach coves and walks to bring the boys which appeals to us and the harbour, you can horse ride too and take a boat to Cape Clear, but you'll find all you need to know about Schull here. Below are a list of things we love to do from Schull around West Cork
Fish and Chips at Schull Pier
Grab some food at L'Escale and a beer overlooking the sea, or even some grilled lobster and wine, whichever floats your boat! This place is very lively during the summer months because it only opens in June, July and August, but it's a lovely chill place to hang out or inside the restaurant under the heated covers for those nippier evenings.
Sunbathe on Barleycove beach
This is one of my favourite beaches in Ireland, lovely soft sand and blue water, I couldn't believe it the first time we went there, it could literally have been a beach abroad – and I wasn't prepared for sunbathing at all so we brought a picnic the following day and chilled on the beach. In winter it's a great place to walk with the dogs too, it's backed by sand dunes and lots of long grass surrounding it so we were able to venture around it for ages with the boys and run on the beach.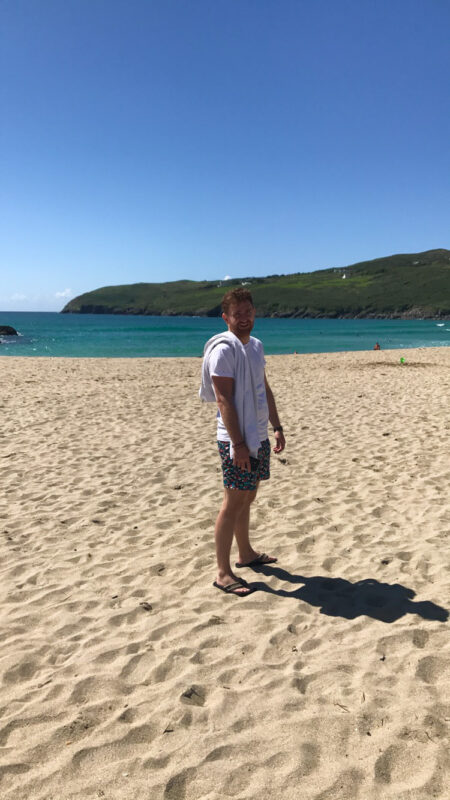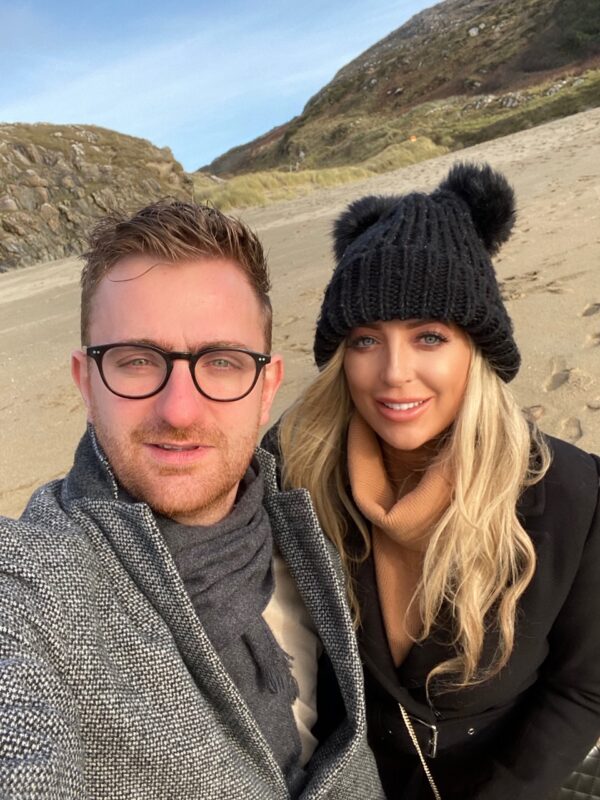 Have a pint and seafood chowder in Crookhaven in O'Sullivans Bar
O'Sullivan's bar is where you will get the southernmost pint in Ireland, sit outside overlooking Crookhaven harbour, no matter the weather, in this scenic village. Flocks of people congregate with pints in hand in and outside the bar and on the street, it's dog friendly too and it's just so lovely. Great people and great service, and it's a local fav of Jeremy Iron's too, we sat beside him as our dogs played together at New Year this year.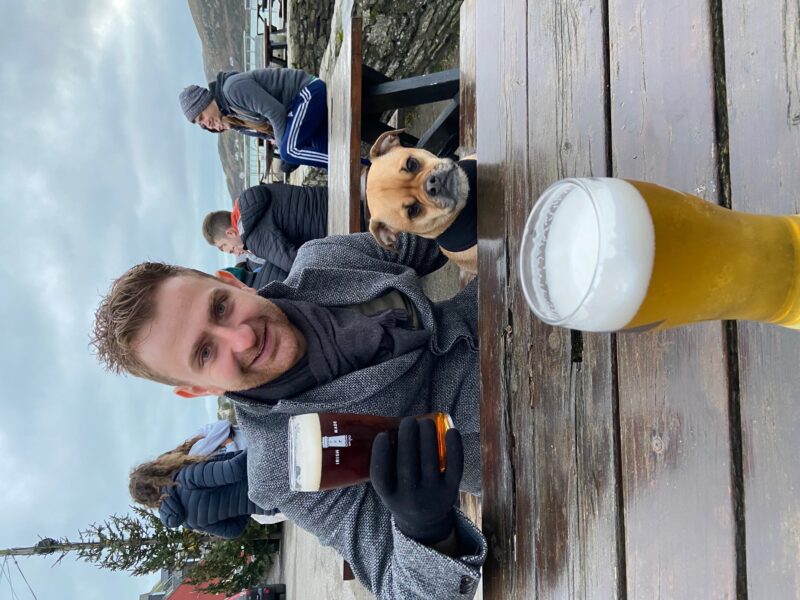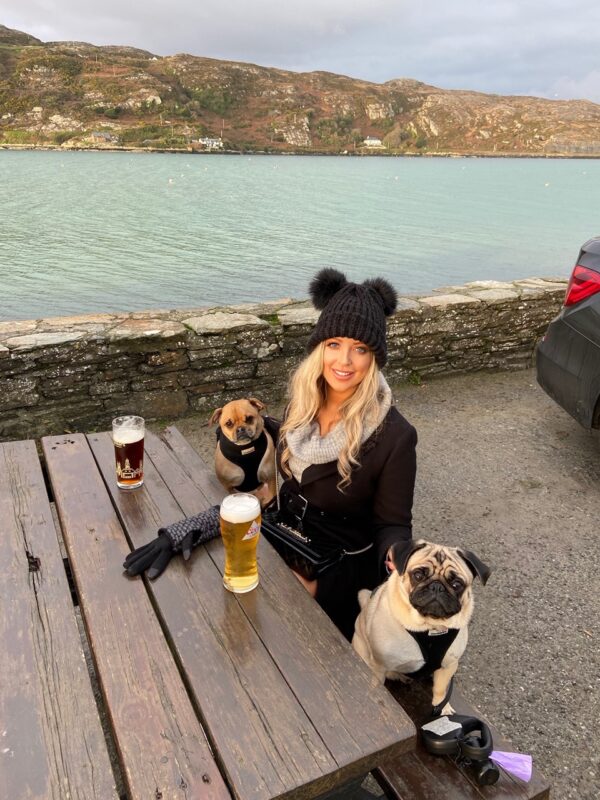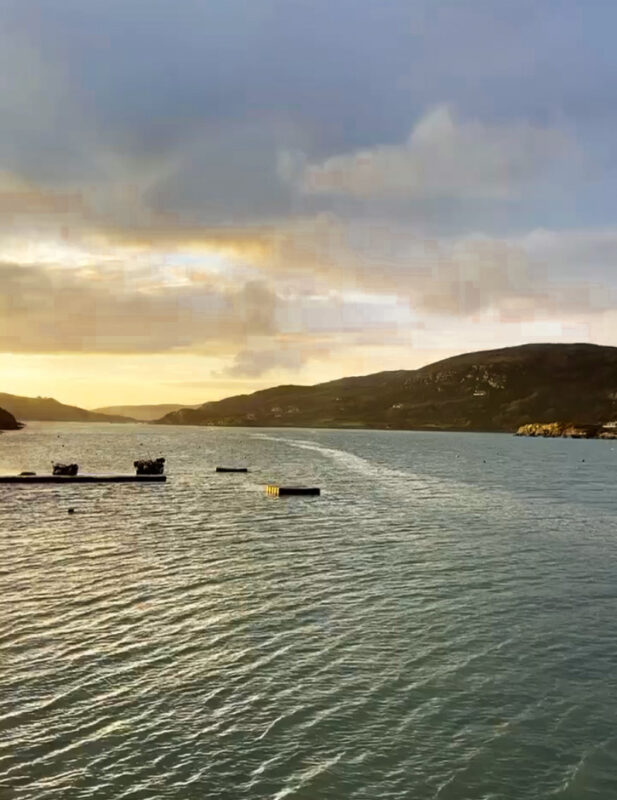 Seal Watch in Galley Cove
If you watched my Instagram stories in January you will have seen the seal episode. But this is a lovely little secret beach not far from Crookhaven pub, again you can sunbathe in good weather or just walk along with the dogs, and do some seal spotting!
Check out the ocean views at Mizen Head
The views at Mizen Head, Ireland's most South Westerly point are unreal, and the endless cliffside views of the Atlantic Ocean is stunning, perfect for whale and dolphin watching! There's a high bridge across the gorge and a signal station you can check out. It is ticketed but there a cafe, shop and toilets here too, and it's dog friendly! You could easily spend a couple of hours here.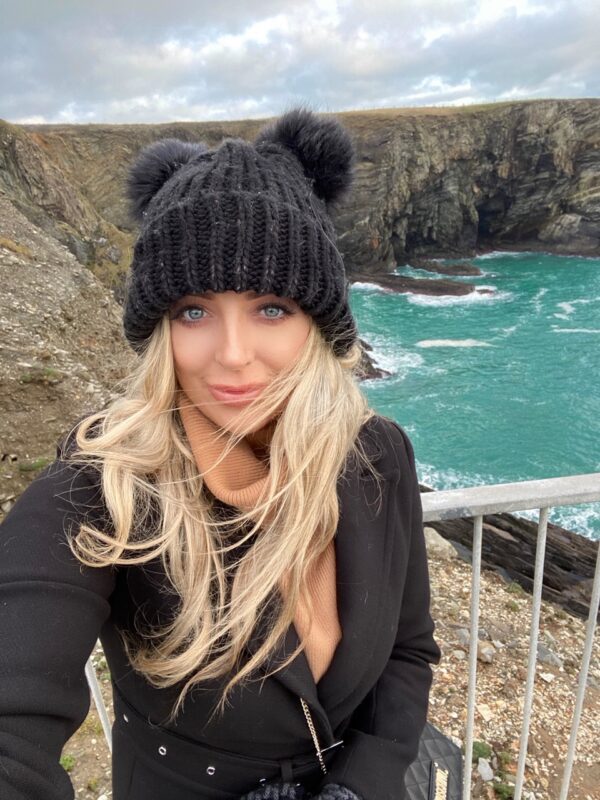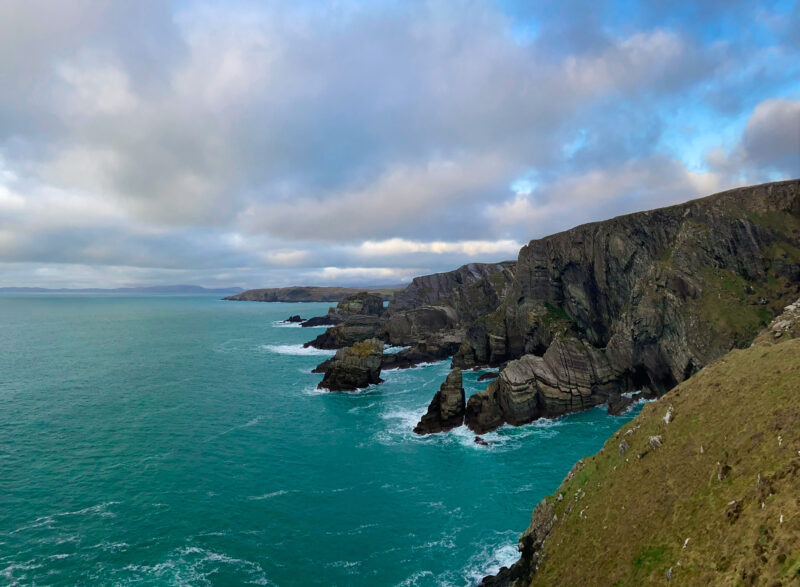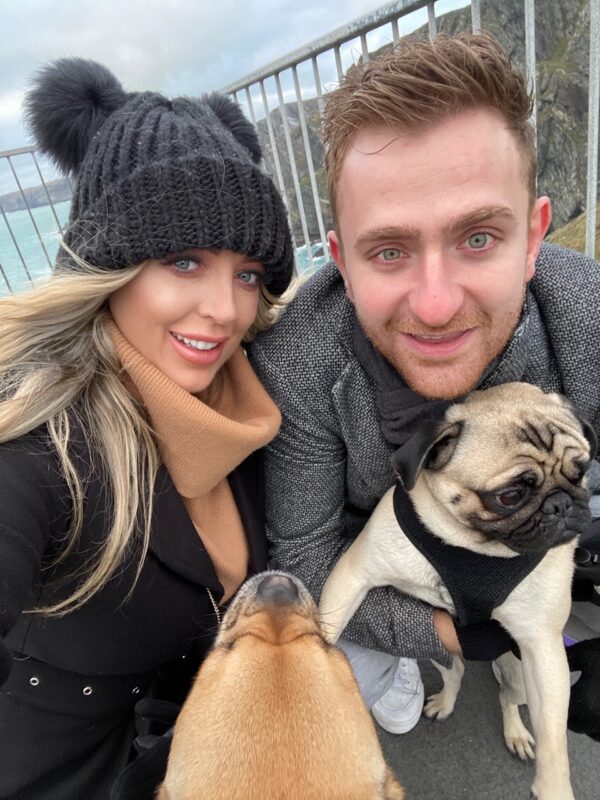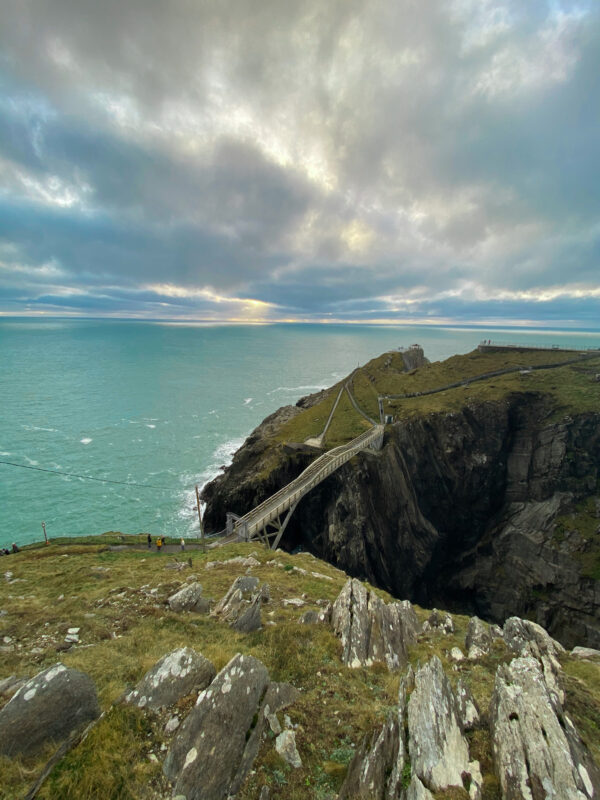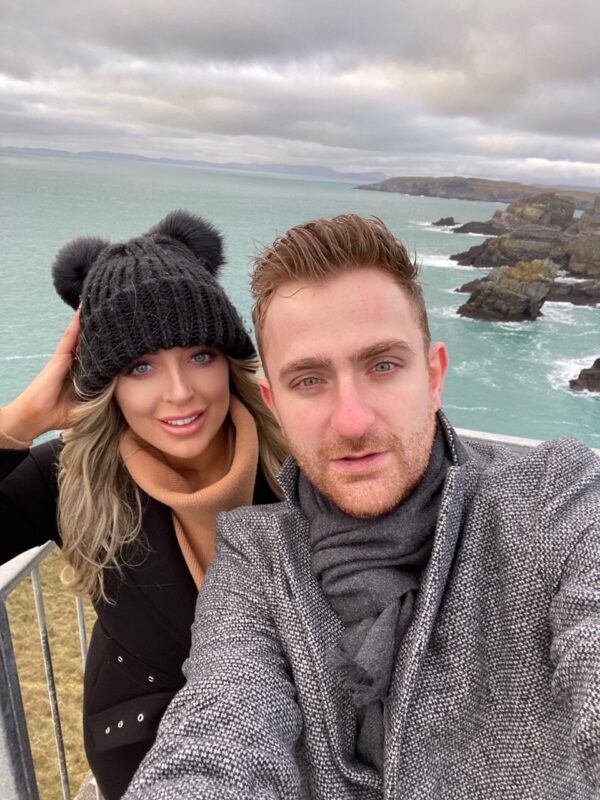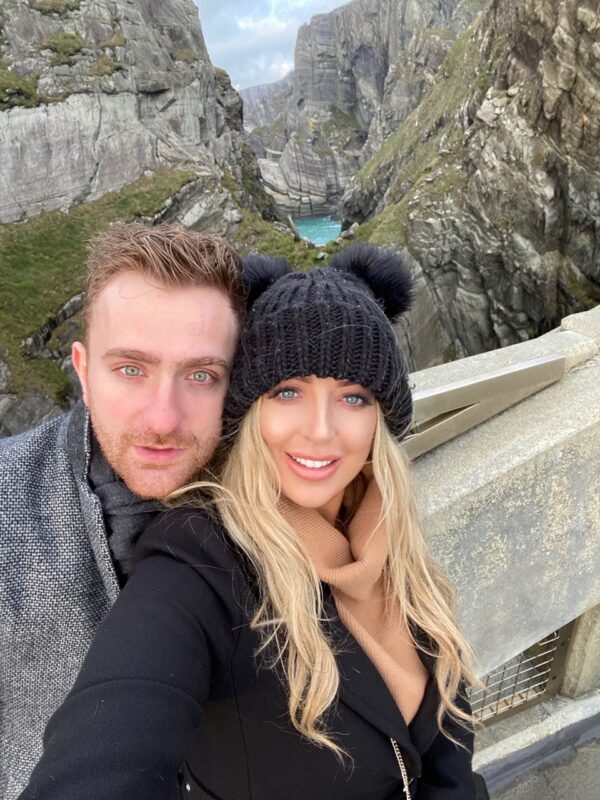 Walk along Sheep's Head Way
This forms part of the Wild Atlantic Way and the main trail can take quite a few days to walk, but there over 20 smaller loops to choose from to get a glimpse of the fab views the Sheep's Head peninsula has to offer, including its' three villages – Durrus, Ahakista and Kilcrohane. If you've time, find a loop that suits best and enjoy!
Search for the castle towers at Three Castle Head
I say search for them because you hike for a while before you suddenly find them nestled beside a lake in the middle of nowhere. It is one castle, Dun Lough, but it has three towers hence the name, and it's a nice little trek and get some delicious lunch from the cafe when you get back. It's not dog friendly though because you have to go through some private fields (you have permission) but as there are livestock you can't have dogs with you. It's a beautiful sight when you get to the castle and climb in and around its remains, so I would highly recommend checking it out.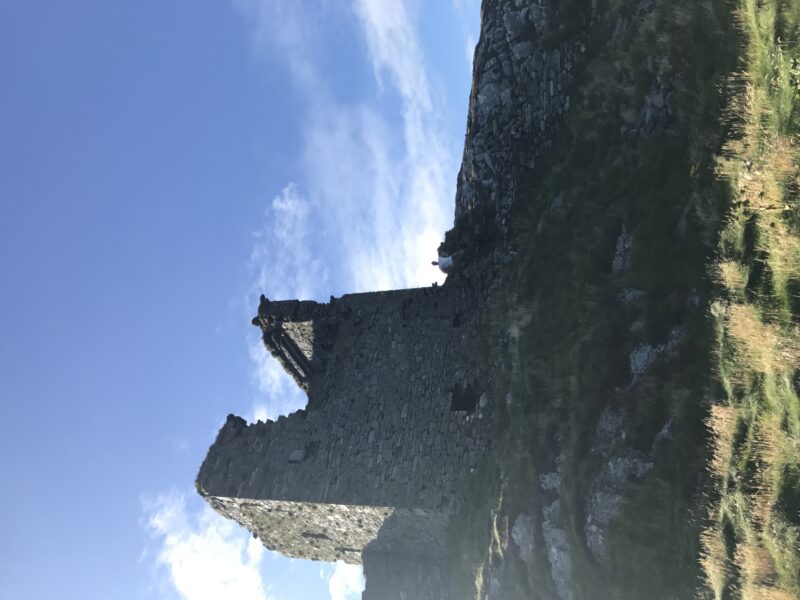 Take in the 360 views at Mount Gabriel
This is not far from Schull and from its' peak there are views over Schull Harbour and Long Island Bay, and even Macgillycuddy Reeks in Kerry! It's an enjoyable walk and there's a radar dome at the summit. Just watch out for the sheep!
Take a boat to Cape Clear 
Cape Clear is Ireland's southernmost inhabited Gaeltacht island, eight miles off the coast of West Cork You can take a boat here from Schull in the Summer months, or from Baltimore all year round. Go for the scenery, cliffs, harbours and lake, and stay for the whale, turtle, dolphin and even shark watching! I really want to a spot of glamping here for a few nights and sleep in a Yurt, and have some craic agus ceol in the local pubs.
Take a Scenic Roadtrip
There's so many coves, viewpoints, bays and castles, so if you're staying in Schull or thereabouts, here's a 3 hour road trip loop beginning and ending in Schull (not including the above places) with some other worthy stops! Schull – Altar Wedge Tomb – Dunmanus Bay – Seefin Viewpoint Kilcrohane – Kilcoe castle – Aughadown Church – Church Strand Bay – Lough Hyne – Tranabo Cove – Ballydehob – Rossbrin Castle – Schull  
There are plenty of places I didn't mention, because it really depends on where you're staying, Head of Kinsale for example is an hour and a half from Schull so didn't include it here but do your research as there are hidden gems in all of towns and villages of West Cork, and where you base  yourself will absolutely influence your adventures in West Cork.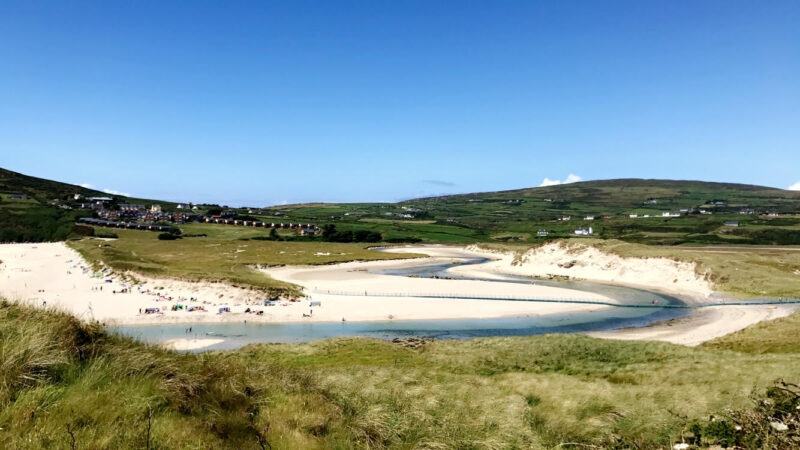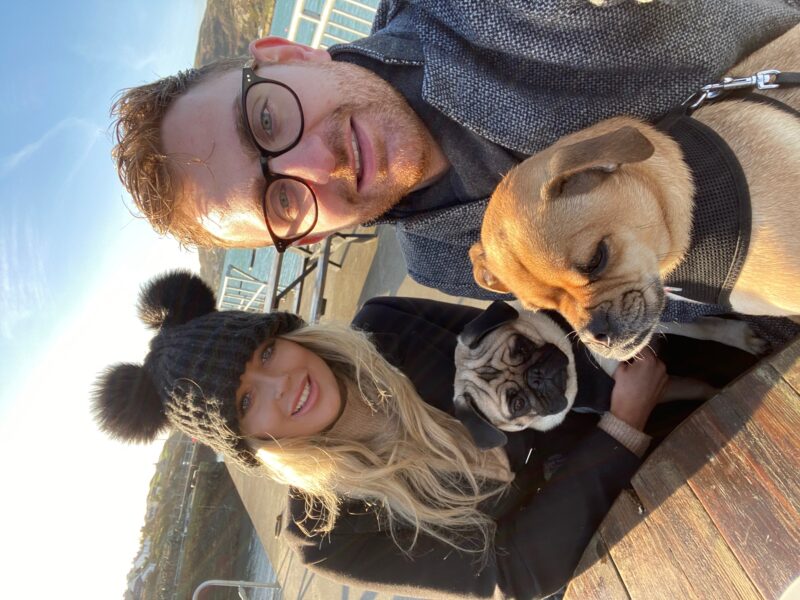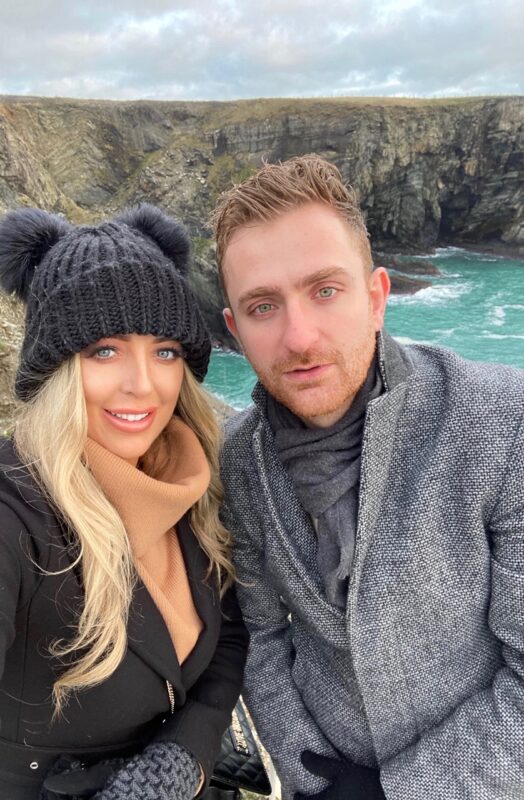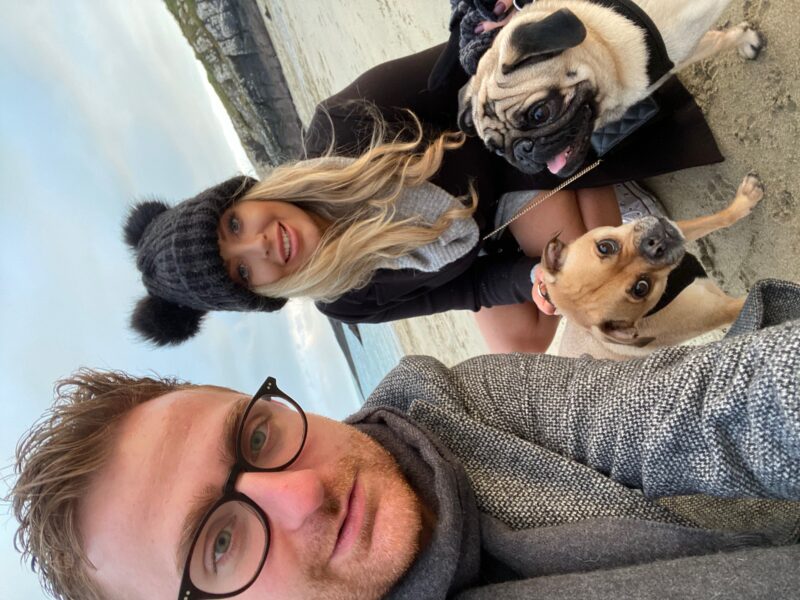 Where to eat / drink in West Cork
Again I am basing this from Schull and the surrounding areas, and they're a mix of pubs and restaurants, but i would recommend Bunratty Inn, L'Escale, Hacketts, O'Sullivan's Bar, Schull Harbour Hotel, Nico's, New Haven, Three Castle Head Cafe, and Blairscove. I love a cosy 'old man's pub' as I call them but there are traditional Irish pubs everywhere in West Cork that will be sure not to disappoint!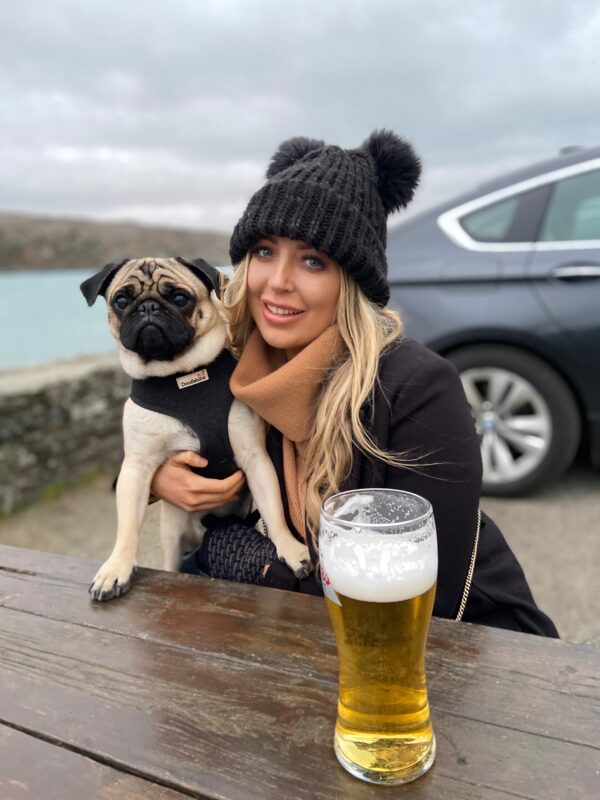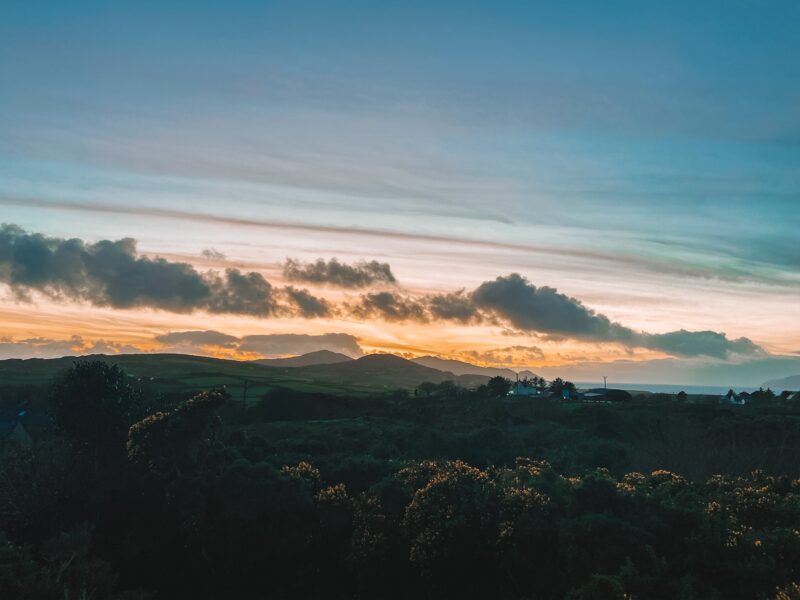 If I have missed anything or you need any further information, drop me an email or you will get me on Instagram @AJmakeup
Enjoy your adventures in West Cork!
AJ x