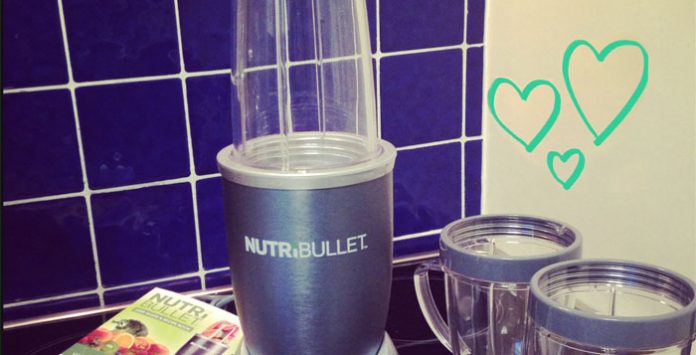 I've been lusting for the Nutribullet ever since I started making my morning Smoothies! My Breville blender wasn't making them as smooth as I had liked and picking bits of fruit and veg from my teeth on the way to work in the mornings wasn't exactly the most attractive of things to be doing!
I read up on this product and watched many YouTube videos before finally making the decision to purchase and with my new change in diet my priority was to maximise the amount of nutrients I'm getting from my food and that's exactly what the Nutribullet does! It extracts the nutritional goodness so that they're easily digested and absorbed!
Also what was important to me was how efficient it was in terms of time it took to liquify and also to clean because I didn't want to spend all morning cleaning up a mess! You just pop off the cup from the power base and drink straight from it! – it comes with a handle you can screw on and some resealable lids, as well as 2 small cups! There's a Milling blade too which chops up nuts and the like which I'm yet to try but it will be handy when I start trying to make Nut Butters! It's portable too because it's not bulky, and it's not really that noisy either – quite like a quiet hairdryer..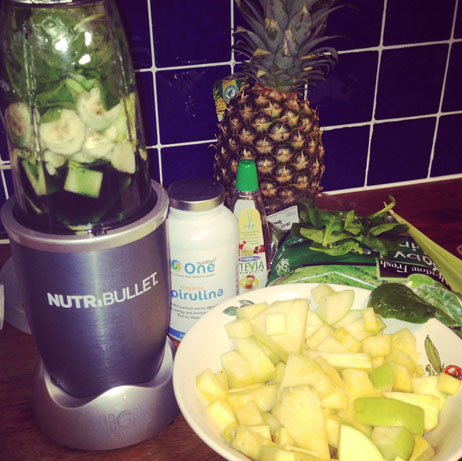 I try to pack as much goodness into my morning Green Smoothie as I can, the Nutribullet comes with a Recipe book and a Pocket Nutritionist with lots of ideas, but you can read more about what ingredients I generally put in my Morning Green Smoothie Here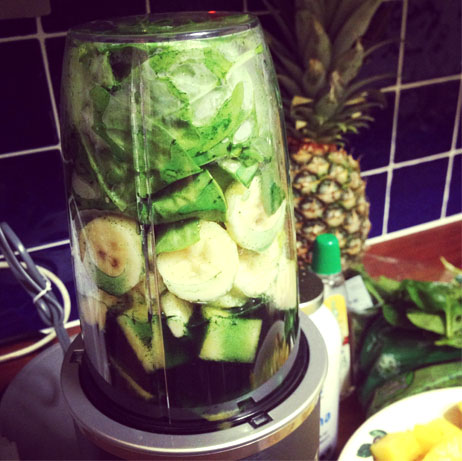 Just look at her go! 600w motor and it's done in under 30 seconds. I got mine in Argos for €124.99 but it took me ages to finally get my hands on one because they always seem to be Sold Out! There's a newer version the Nutribullet Pro in Argos now which is €194.99, looks like the motor is a 900w! I've seen my one still in stores such as Currys since they're becoming so popular though! Happy Blending! xx