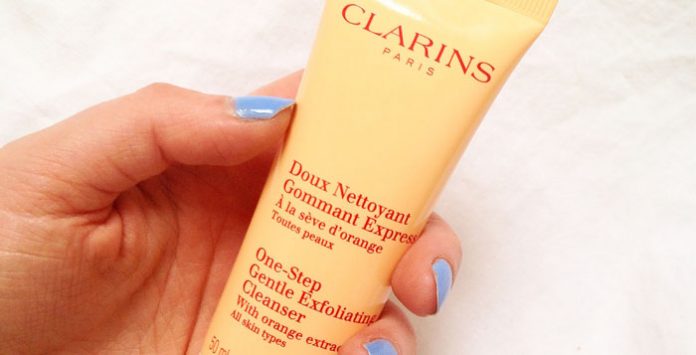 Overview
Price Tag compared to Longevity makes it very affordable because it lasts ages, and the condition and softness of my skin each time makes it worth every cent!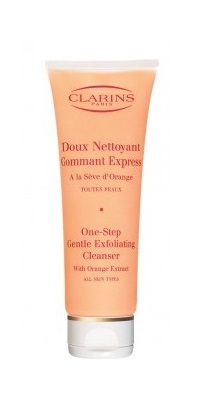 Absolutely LOVE LOVE LOVE this! And the orange scent – Yes! As I mentioned previously I picked this up in Boots as part of the Clarins Big Beauty Gift offer and I'm so glad this was one of my choices. As I get older, wiser, more mature I really need to start looking after my skin so you'll see more and more beauty products reviewed here as I start my adventure to discover my holy grail of beauty treasures! So here's my Clarins One Step Exfoliating Cleanser review
Considering I got this for free and I'm most certainly going to repurchase once it runs out speaks volumes for any product! I have the 50ml travel size version and use it almost every day for nearly 2 months now and still have loads left , the full size is 125ml for €28.50 so I'm happy to invest considering it's longevity!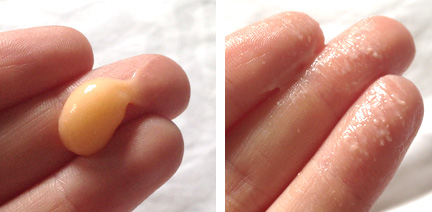 It both cleanses and exfoliates and is really gentle on my skin considering it's an exfoliator, once I wash it off with a facecloth it leaves my face feeling really really soft! I rub it in with my fingers and avoid the areas around my eyes – as I find this skin the most delicate and don't think exfoliator is appropriate for this part! It feels a little gritty but it doesn't feel harsh at all. It removes makeup that I didn't even realise was left on my skin! They say it's like skin 'reborn' and it really is – couldn't have said it better myself!
I will definitely be adding this product to my Holy Grail of products list – and a huge thanks has to go to the ladies at the Clarins stand in Boots in Dundrum, it's great that they don't approach you with such a sales attitude and instead helps you find what you're looking for that suits you! x