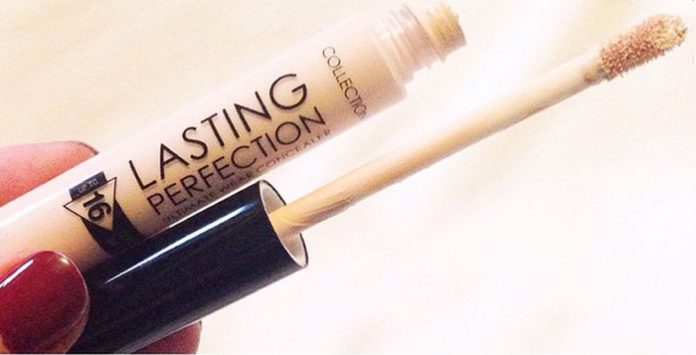 Overview
The only full coverage long lasting liquid concealer I've discovered to date!
I bought the Collection Lasting Perfection Concealer 3 weeks ago and straight away posted a mini review on my Instagram because I couldn't wait to tell you about it! I'm very much obsessed with Highlighters and Concealers at the moment, and Benefit's Boi-ing as I've previously mentioned is one of my Holy Grail products. I love full coverage and have only ever really found that with cream based concealers until now. The Collection concealer is also so handy to carry around too and super affordable at €6.49!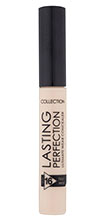 Collection Lasting Perfection Concealer is water and transfer proof, oil free, and provides full coverage for up to 16 hours of flawless skin – and it does exactly that! It's similar to Rimmel's Wake Me Up Concealer in terms of how it brighten's up your under eye area but I didn't love the medium coverage Wake Me Up provided my skin! In saying that, not everyone needs full coverage like me!!
Boots almost always have special offers so I actually got this for €5.99 so even cheaper again. My colour in this is Fair and I apply it with my Real Techniques sponge for that extra flawless look! I wouldn't use fingers for a liquid concealer like I would with cream concealers but whatever works for you!
I now wear this every day to the office and it lasts right through to evening! I've never needed to top it up throughout the day either. If you're a hygiene freak like me, I would apply it from the wand to clean fingers and then apply to my face before blending, rather than putting the wand back into the bottle after it touching your face! Think of the germs people! (thats the qualified makeup artist in me speaking)
Here's a photo of me wearing it at a bloggers event recently! My undereye area looks flawless..despite what the wind and rain had done to my hair!! Let me know if you've tried it and what you think! x