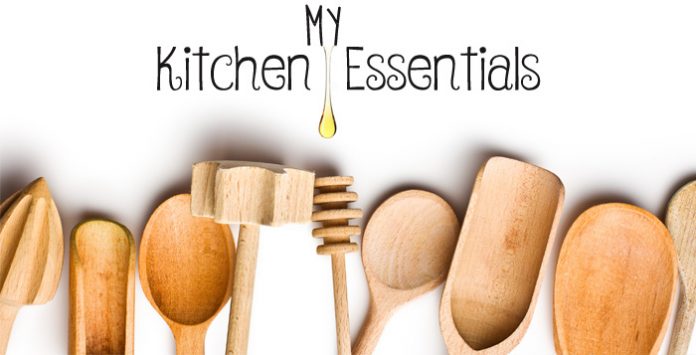 I've decided to compile a list of my top kitchen essentials for healthy eating! It's hard enough beginning your healthy journey and making an overhaul on your diet, making meals from scratch and all the preparation that goes with it, without at least having some tools to help along the way! Especially when you find a gorgeous recipe and fall on the first hurdle by not having that all important device available in your kitchen. So I've put together some items that I can't get by without, that make a huge difference to the ease of preparation of meals, and in turn – keeps you sane and your diet in check!
Blender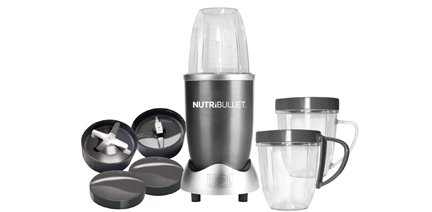 The ultimate NEED. Everything needs blending!! I previously did a post on my Nutribullet and honestly I couldn't be dealing without it! Of course any blender will do. I also have another Blender which cost me the same but my Nutribullet is much better and easier to manage & clean! It's quite multi functional too but I use it mostly for smoothies and nut butters!
2 in 1 Handblender & Mini Chopper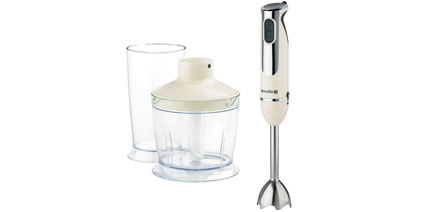 These are the BEST for making sauces! Mine is Breville, it's 500w & makes 500ml which is more than enough! The mini chopper is small and the perfect size for whipping up something saucy! Guacamole, Salsa, Garlic Sauce, Hummus & any homemade cooking sauces really! I also use it to finely chop veg, I would quickly blitz it in here for a few secs until nicely diced!
Spiralizer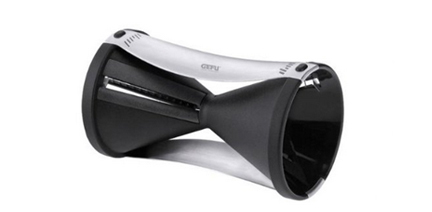 Nearly every pasta loving lady I've mentioned this to has went and bought it! No matter what diet we go on or healthy lifestyle path we choose, they always lead us to giving up our beloved pasta! That's where the Spiralizer comes in handy and saves the day! You simply use it to 'pare' a courgette and turn it into what looks like Spaghetti (Courgetti / Coodles)
Garlic Twist Chopper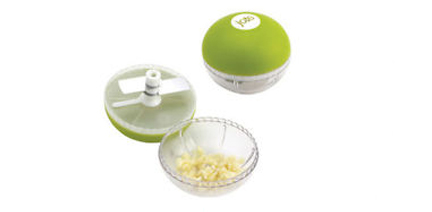 I don't like using Garlic Crushers, they're awkward to use & don't like how the garlic comes out. But this cute twist chopper I bought in TK Maxx which was quite cheap and is so quick & easy to use! Throw in your garlic clove(s) & twist it until it's chopped to how you like it! I also use this to chop up fresh herbs & chillies! Garlic is your best friend when u eat clean so this is needed!
Cup Measure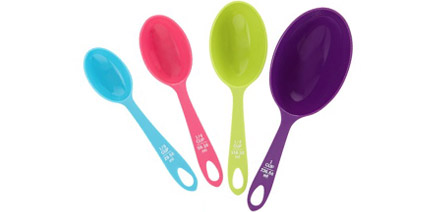 So many healthy recipes you find will be 1 Cup this and 3/4 Cup that. It's SO annoying. So instead of using a converter app and waste a hundred years of your life just get a Cup measure! I use a multi spoon version which measures from 1/8 cup up to 1 cup so it's handy! You can get a cup version but I'm not pushed on these! Mine was €6 in Dunnes Stores. Colourful too!
Spoon Measure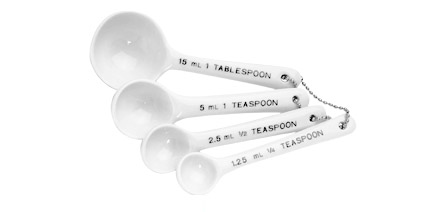 Again with many recipes out there you will be guided in Spoons as well as Cups! I can't remember exactly where I got mine but it was only a few euro and measures both Tablespoons and Teaspoons. I rarely ever use my weighing scales nothing is ever really measured in Grams anymore! So this is handy to have around! Or you could use actual teaspoons..
Lemon Juicer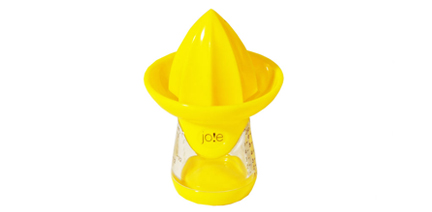 And by lemon juicer I mean one that filters into a millimetre measure! Lemon juice can be an ingredient in so many recipes, so I picked up this Joie Lemon Juicer in TK Maxx for around €6 and it's great when you only want a few mls or teaspoons of juice! Prevents waste too because you can stop juicing as soon as you can see you've hit the mls you want!
Clingfilm | Clingfilm Dispenser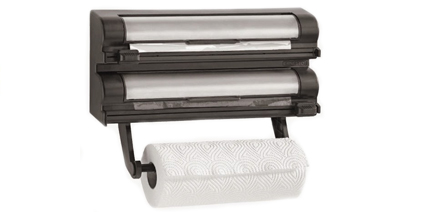 When I go through the trouble of making a main meal from scratch it's generally enough for 2 to 3 portions, it's impossible to make a Paleo Shepards Pie for one! So I in turn use clingfilm alot. I picked up this Foil & Clingfilm Dispenser in LIDL which absolutely saves my sanity beyond belief! It cuts perfect squares and stops me tearing my hair out! Cuts tin foil too!
Knives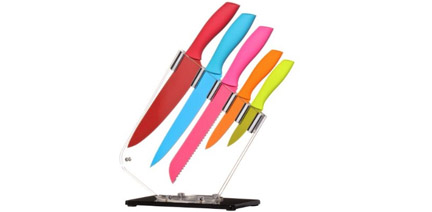 You really need to invest in some decent knives! Due do most of your ingredients being raw and derived from fresh fruit and vegetables! I got lucky I discovered a great brand in the January sales so got them for a steal in Debenhams. I also picked up some singular knives in TK Maxx which I use almost daily for little things. Butternut Squash is the worst Veg to chop and peel ever.
Pots, Pans and Baking Tins!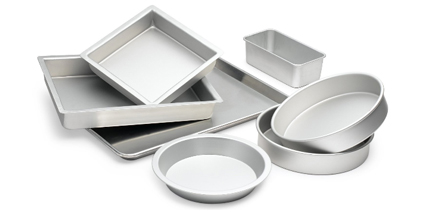 It goes without saying that you'll need to invest in these! Whether it's a Paleo Shepards Pie, Gluten Free Bread or Clean Treats you're making, baking or cooking. They come in all shapes, sizes and brands, but a great and affordable way to start is TK Maxx! You get good quality products and brands for a cheaper price. I've picked up loads here!
Lunchboxes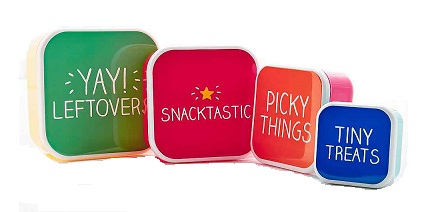 Great for storage and food on the go! Preperation really is key when it comes to healthy eating so storing pre made meals for when you need them is so handy! To ensure I have a healthy breakfast in the office during the week I bring a lunchbox with a portion of Gluten Free porridge, another lunchbox with Chia Seeds for topping, & then I have a small glass bottle to bring just the right amount of Almond Milk. If I didn't bring these with me I would definitely reach for a fry, or crappy cereal!
As you can see, quick, easy and handy are words I've used plenty of times in this post – and that's the point! These items keep me sane in the kitchen and makes cooking from scratch much less painful!
Tip: TK Maxx is a great place to start for most of the above! x