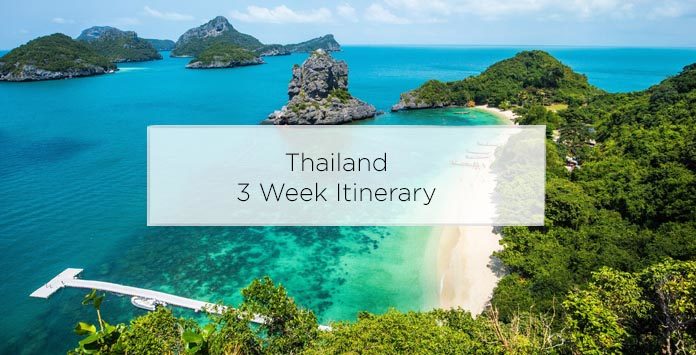 After much consideration and all your help, we've decided on Thailand for our 'big' holiday. I call it my big holiday because I tend to go away once every month or so, but only for a 4 days to a week max – but my big holidays are over 2 weeks which I of course look forward to the most!
So, as usual, I went to The Holiday World Show as I do every year and I cannot recommend this enough because you are presented with tons of options all around the world, and you get to chat to people on the tourism boards as opposed to just travel agents because they have invaluable knowledge of their country or destination, and no real sales agenda. You can of course get great deals at the show too but I never book instantly, I like to take away all my notes and do my further research and then book of my own accord! It was a toss up between Mexico and Thailand this year.
So, this year, as the blog post suggests, we are going to travel Thailand for 3 weeks! Some of you have asked to share my plans because some of you are thinking of booking too, or have booked also but no real itinerary. So we've booked our flights to Bangkok, and booked our internal flights so are pretty set on our destinations! Hotels are provisionally booked so please if you've any further feedback do let me know because they are easily changed!
Flights
We've booked flights to and from Bangkok with Emirates – we flew with this airline to South Africa and loved it so I'm looking forward to flying with them again. We're flying out on Nov 2nd and our return flights via Dubai cost us €486 per person including baggage and should take about 16 hours travel time including stop overs each way. We leave at 12.55pm Irish time and arrive at 12.05pm the next day Bangkok time so really great flight times. Our return flight is 9.30am Bangkok time and we arrive at 2.35pm Irish time the same day. we've also booked internal flights for during our time there. Flights from Bangkok to Chiang Mai, Chiang Mai to Koh Samui, Koh Samui to Krabi, and Phuket to Bangkok. I know you can get trains and boats but the flight times are so short that I'd rather pay that bit extra than waste the time – these internal flights throughout the 3 weeks cost us €257 per person including baggage.
3 Week Thailand Itinerary
Here are the destinations planned so far for our 3 week Thailand itinerary – flights are solid but our hotels are mostly moveable location wise (except Koh Samui), as we are not fully sure yet which area in each destination will be the best depending on our plans. Our destinations were chosen based on the advice from various stands at The Holiday World show, tons of research online, and of course, the feedback i got on my Instagram stories from those of you that follow me, so I can't thank you enough! So, here are the plans!
Bangkok – 2 Nights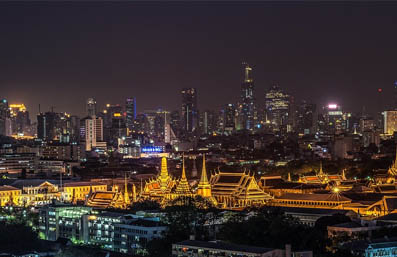 We'll be spending our first few nights in Thailand in Bangkok and the plan is to stay somewhat near Khao San Road which is one of the most famous streets! We won't be staying too near though, because we'll want some sleep, but we're looking forward to exploring the markets and tasting street food, and experiencing the nightlife! It's very crowded and noisy here so we'll explore further afield of course, but keeping near to here our base. We're only doing 2 nights here as we'll have another day and night at the end before headed home.
Chiang Mai – 4 Nights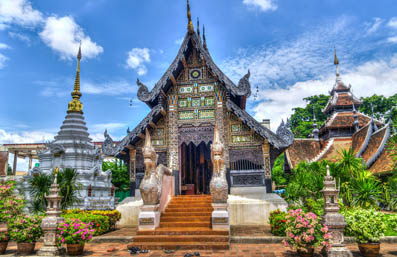 Really looking forward to Chiang Mai! We'll be getting a flight from Bankgkok because it's quite cheap. We'll be staying near Riverside when we're here. We'll of course head to Old City, the cultural epicentre and visit some temples, and then Night Bazaar which is a lively market area by night! It's also the jungle trekking destination of Thailand so we will book a hike and explore the hill tribes, waterfalls, green jungles and countryside – we'll book a stay over trek and camp in the jungle during our time here for sure!
Koh Samui – 3 nights
Koh Samui will be our relaxing leg of the holiday I reckon, we've booked a stunning beach front villa with our own private pool and we cannot wait to relax in paradise here. I've looked at activities here already – elephant sanctuaries, Ang Thong adventure tours, pig island, sea kayaking, snorkelling, trips to Ko Tao, there's tons! We'll of course get some beach time in too at Chaweng and Choeng Mon. I, cannot, wait. Koh Samui wasn't even on my original itinerary but after all the feedback, I changed it to include it – it added on about €150 for flights as these were the most expensive internal flights but so many of you said it is like paradise so I couldnt resist!
Krabi – 1 night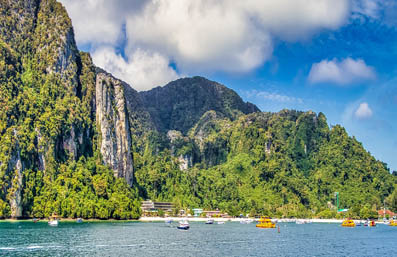 I'm yet to decide if I want to stay here for a night or if I want to just go straight to Phi Phi, but it makes sense to fly to here from Koh Samui to check it out and then get a boat to the island of Phi Phi. Rather than flying past both places to fly to Phuket and then trek backwards. Railay with its 4 fab beaches seems to be popular but for a more authentic feel we might just stay in Krabi town for the night, or we could go full luxury and spend our time there on Klong Muang beach, we'll see!
Phi Phi – 3 nights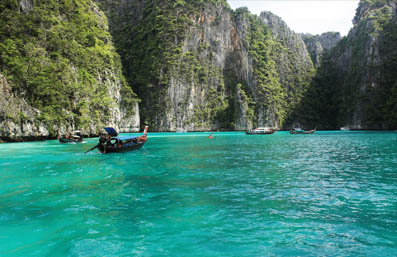 I've barely scratched the surface when it comes to Phi Phi but we'll more then likely stay in Ton Sai Village as our base. We intend on doing lots of activities and lots of snorkelling, perhaps even an overnight trip. It's still all very TBC but a shark watching tour and the Viking Cave is definitely on the agenda. We would obviously love to visit Maya bay but I doubt that will be back open to the public by then unfortunately. But a long-tail boat to Moo Dee bay will keep me happy with it's emerald waters, or a trip to the James Bond Island.
Phuket – 3 nights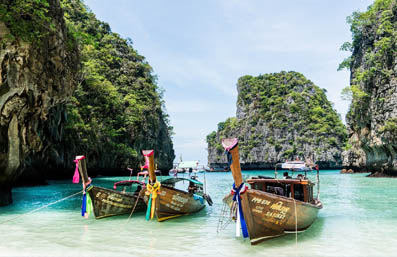 Mai Khao Beach is where we are considering as a base but we will definitely do a jungle lake safari from here to Khao Sok National Park. You can stay in floating bungalows on the lake, take boat safaris, jungle treks, Bang Hoi waterfall, and get up close and personal with elephants hopefully not getting too close to the leopards and monkeys in the wild. There's so much to do from here so I'm excited to pull together a more refined itinerary which I'll do another post on!
Bangkok – 1 night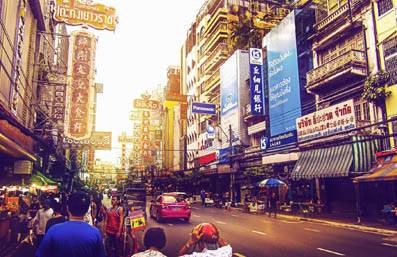 Back to Bangkok for a final day and night ahead of our flight home, we'll stay in a different area this time depending on how our first few nights there go at the beginning of the trip. As you can tell from our itinerary, although we are staying in luxury accommodation, we still want to feel immersed in the culture and experience authentic Thailand so there will be some jungle camping in tents throughout too and we'll visit as many places as we can. If you've any recommendations and must do experiences please give me a shout!
Cost
So far based on the flights, and hotel we've booked, the cost is coming in at around €2k. We've of course booked luxury accommodation so you can of course book cheaper places and do this itinerary at a lower cost, and it doesn't include any excursions or jungle adventures we're yet to book! I reckon when we are in Chiang Mai and Phuket we will take a 2 day, 1 night trip and camp in the jungle but we'll keep our hotel accommodation for our baggage etc. Hotels are also still changeable as I figure out where the best base is in each location depending on our activities but as always, open to feedback on this itinerary, and will of course populate an updated post once I know more – I've 8 months to plan!
Thanks for reading,
AJ x