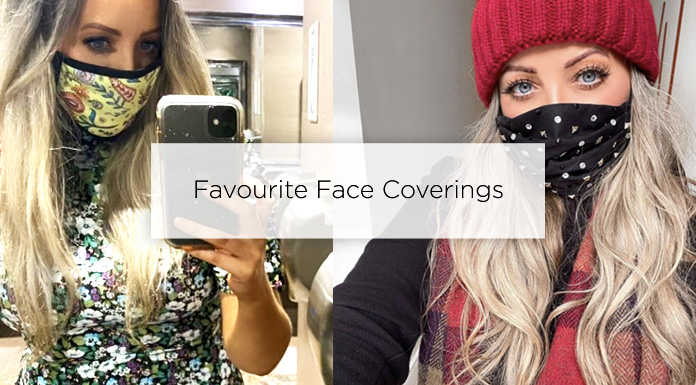 The must have accessory of 2020 / 2021, quite literally. So we may as well make them fashion! I first bought a face covering in late February 2020, when there were reports around the world of a possible pandemic. I thought, well if I am going to be travelling abroad so much I would feel safer on a plane and on public transport with a face covering. I had 7 holidays booked for the year ahead at the time but little did I know what laid ahead, and that I would absolutely not be travelling anywhere and that it would be the least of my worries. We then went into our first lockdown a couple of weeks later in Ireland and face coverings didn't really become mandatory for some time following that, but at least I was prepared!
I have since been sent some stunning handmade face coverings which I practically live in, so said I would add them here to my blog, along with some I have picked up myself. And yes I did buy a festive mask for over the Christmas period!
I'll kick this off in order of newest to oldest:
Love Laurie by Lauren Murphy
How stunning is this face covering, and it is so so me! It's black with a combination of diamonds, studs and black rhinestones, and it's personalised and really comfortable to wear. I love anything personalised, particularly due to the nature of my unusual name and it is such a lovely gift for someone! Lauren also does matching scrunchies as can be seen below and it's super cute. Anyone else wearing their hair up pretty much 99% of the time? Same. Lauren has lots of designs and colours to choose from and you can DM her on Instagram or on [email protected]
View this post on Instagram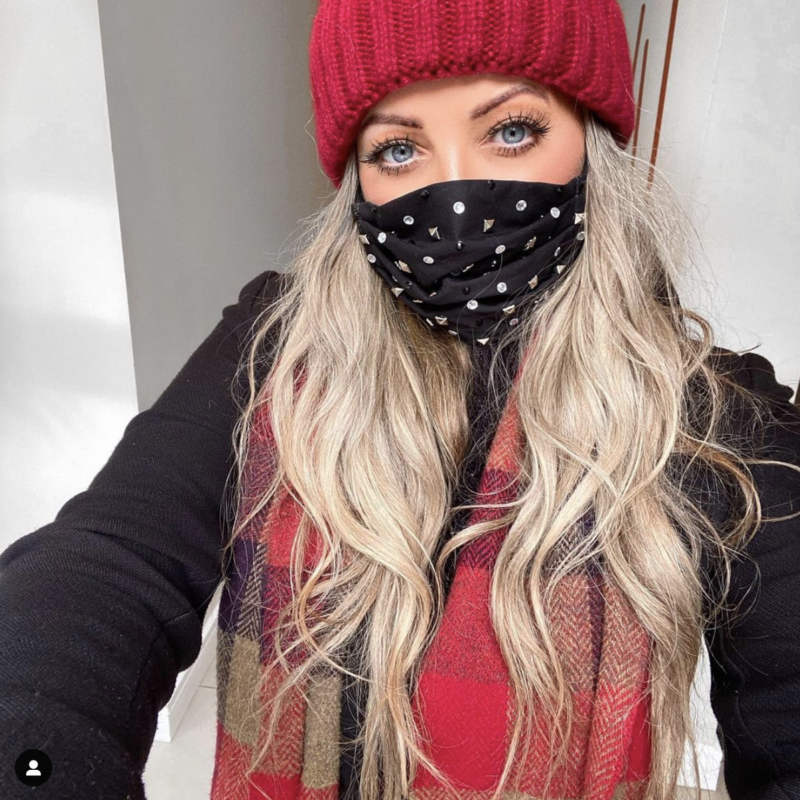 Catherine Eager Art
These cotton high quality print masks are gorgeous, and so unique! Adore the colours and designs, and they are very soft and comfortable. Catherine also sent me her goddess collection makeup bags, 'Athena' and 'Mermaid' and they're just fab! The masks I have are the 'Birds and Bees Please' and 'Love Light' but Cat has more available on her website and you can check her work out on Instagram too!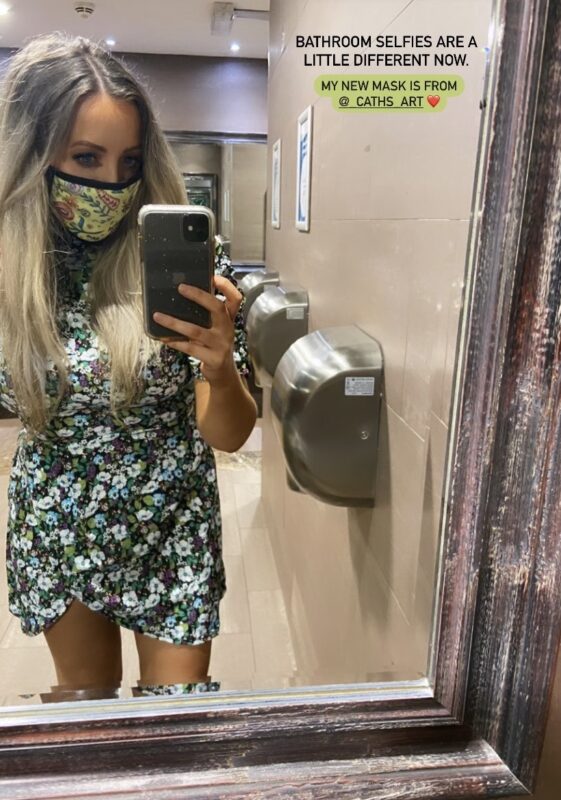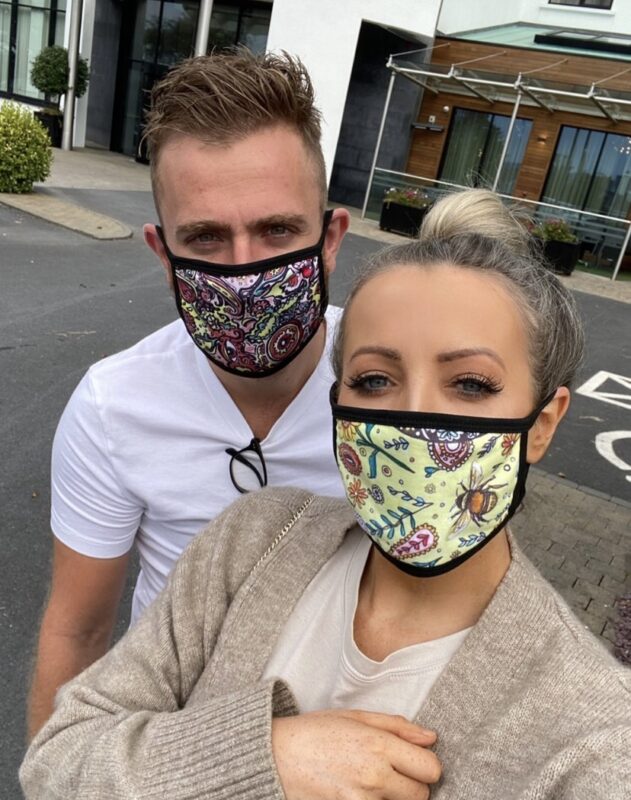 Cheetahs Never Prosper
We all know by now I love a bit of animal print so I couldn't not pick this up! The quality wouldn't be near as good as the above two but I do love the print, it's a one size fits all and is made of synthetic materials, you can pick it up here for just €4!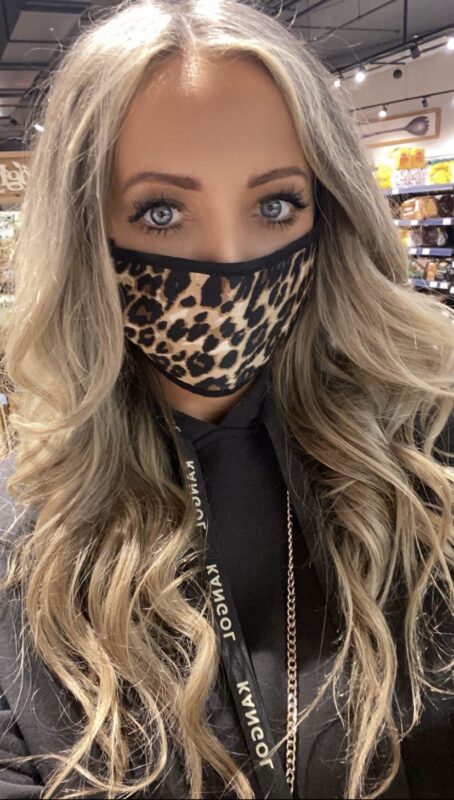 Snowflake Pattern
I of course had to pick up a festive mask to wear about the place at Christmas! And to be fair it isn't too obvious that it is festive with the snowflake print so I do still wear it every now and again. It's very cheap but surprisingly comfortable, it's a mix of cotton, polyester and spandex and the ear loops are adjustable, and you can grab it here for just €3!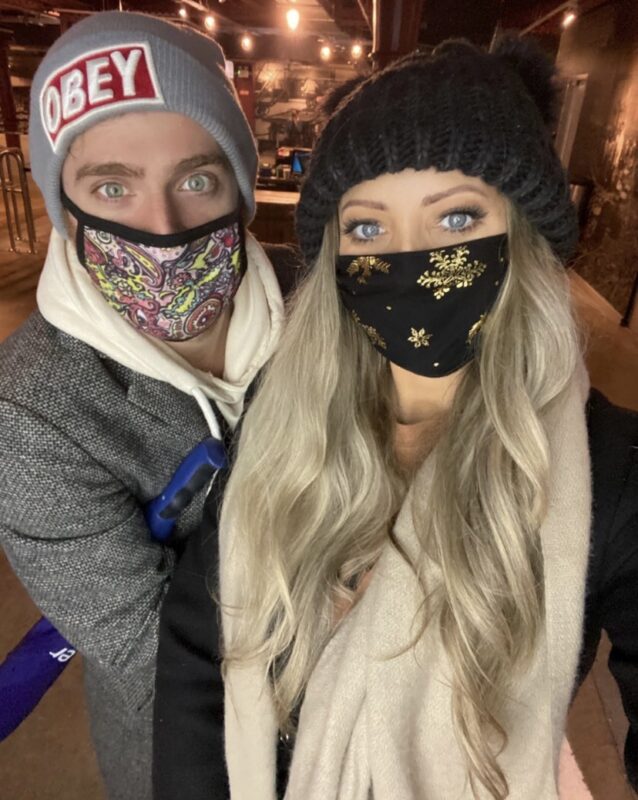 Animal Face Print
These are the masks I mentioned I bought back in February 2020 unaware of the impending worldwide pandemic and the impact it would have, they're plain black with a cute animal face print on it, I got a cat print and a bear print, and I also got a moustache print for himself. i actually picked up two plain black ones from the same seller. Mine are sold out from the seller I bought from but if you search on Etsy you will find them eg cat face mask / bear face mask / moustache mask!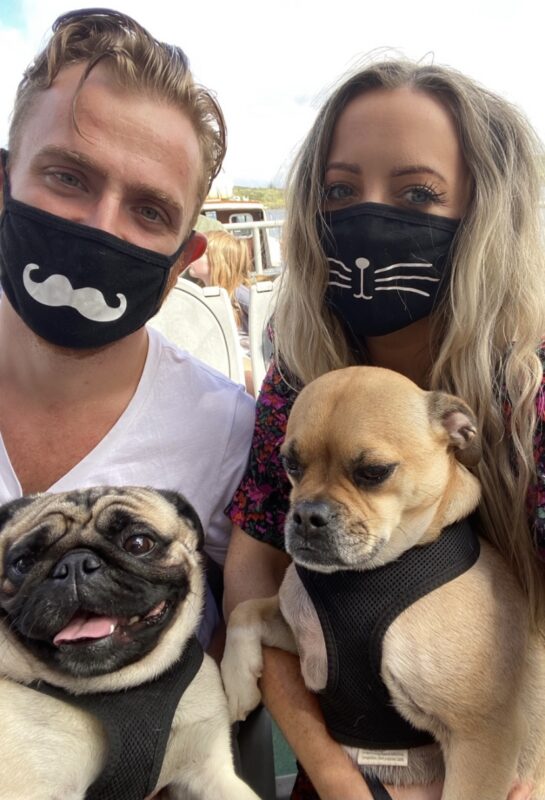 Happy Socks Parrot Print
I also bought this facemask during the week so technically it is my latest purchase but I've popped it at the end of this post because I've not yet worn it so don't have a photo of it on! But it is very cute and fits really nice and neatly on the face, it's 100% cotton with adjustable straps, a pouch for a disposable filter and only €12! Forever fun and never basic – perfect description by Happy Socks, there are loads of other prints on their website to choose from too!

Who knew I would end up wearing the above face coverings more than I've worn a bra over the last year or more! Hopefully, there will be light at the end of the tunnel soon, but even so, I still reckon face masks will be sticking around for some time yet!
AJ x