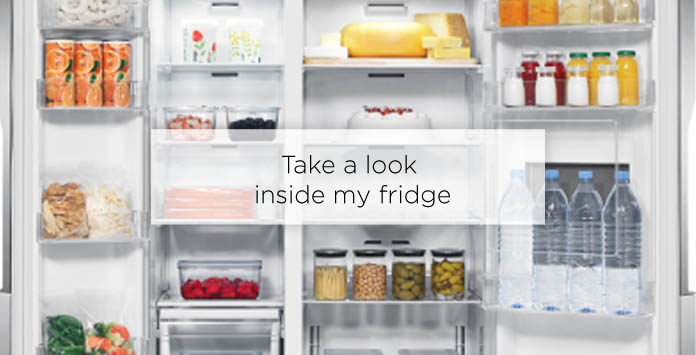 I get asked a lot about what I eat on a daily basis, particularly when I post one meal on Instagram Stories or Snapchat, I'm asked about my diet. I have lots of tips, recipes, substitutes, kitchen essentials and even some food diaries in my health corner section of my site. But I thought I'd post what staples are in my fridge and in my cupboard which makes up most of my meals on any given week!
I've split them into categories below for easy reading, and I do my main weekly shop via Tesco online, it's very handy! I also stock up at times with Kerrigans Foods, or take a trip to Aldi or Lidl if I'm nearby.
Fresh Food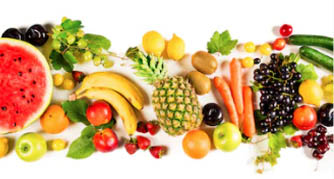 My fresh food choices listed below are mainly made up of vegetables which I use for pretty much every dish, you can lash almost anything into a stir fry or have in my Shepards Pie dish. Courgettes are handy to have as an alternative for pasta in the form of courgetti, and then garlic, herbs and chillies I use with almost every dish. I do love a bit of spice so I tend to have Jalapenos on hand to add in too. The fruits are mainly ingredients for my green smoothie – and I sometimes just buy the fruits frozen. I tend to keep a mini garden of fresh herbs outside so they are always on hand. And then there's eggs. Poached or Boiled of a weekend (dippy egg and soldiers) and the odd omelette when I want something quick and easy during the week, and it's a fab ingredient on a homemade pizza! Then the avocado isn't in the list for notions, I only buy them sometimes and mostly for my homemade egg 'mayonnaise' (which has no mayo) but you will have seen it on my Instastories!
Mushrooms
Cherry Tomatoes
Tenderstem Broccoli
Carrots
Ramiro Peppers
Parsnips
Red / White Onions
Garlic
Chillies
Jalapenos
Courgettes
Spinach
Kale
Celery
Sweet Potatoes
Pineapple
Bananas
Lemon & Limes
Avocado
Free Range Eggs
Fresh Herbs – Basil, Parsley, Rosemary, Coriander, Thyme, Chives
Meat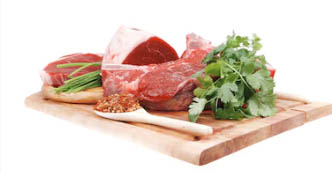 Meat wise I tend to have mostly Turkey. So burgers for something quick paired with veg, mince for my Shepards Pie or a Bolognese dish, and then sausages at the weekend as a treat! Chicken is always a handy ingredient to have in the fridge, and himself cooks the most amazing roast chicken (I can't). Steak I love, and the meats platter is for my homemade pizzas!
Chicken – Whole or Fillets
Steak
Turkey Burgers
Mince – Turkey or Beef
Turkey Sausages
Prosciutto & Salami platter
Cupboard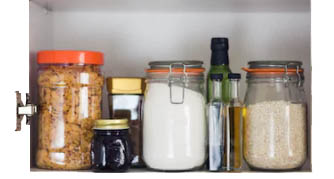 As always with cupboard bits, they aren't a weekly purchase, but these are always in stock! Spices are essential when you're keeping on the clean eating track, and cause, flavour! I use Tamari Sauce instead of Soy for stir fries, along with Tahini to make it creamy! Passata is a no brainer for pasta based dishes and for my homemade pizzas, and then oil wise I cook in either rapeseed or coconut. The Oats, Almond Butter and Chia seeds are the main ingredients for my Overnight Oats so these are always in my cupboard. Nespresso capsules are a necessity, and then flavdrops in loads of different flavours as a sweetener.
Tamari Sauce
Tahini
Passata
Tinned Chopped Tomatoes
Gym Chef seasonings – Smoke & Spice / Tandoori / Cajun
Nespresso Capsules
Oil – Rapeseed / Coconut
Agave / Honey
Almond Butter
Chia Seeds
Cacao Powder
Oats
Dark Chocolate
Flavdrops – White Chocolate / Peanut Butter / Strawberry / Maple
Himalayan Pink Salt
Dried Herbs / Spices – anything and everything!
Bakery & Dairy / Alternatives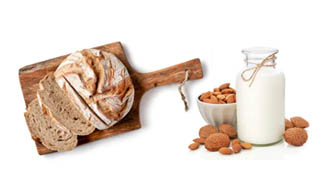 I don't eat a huge amount of bread, but when I do it's McCambridge at the weekends with poached eggs. I use the wraps for my homemade pizzas which I have at least once a week, they're so delish! Dairy wise I drink alot of coffee so I opt for Almond Milk to save on the calories, and then I sometimes add greek yogurt to my overnight oats, and then the cheese is for my weekly pizzas.
Wholemeal Wraps
McCambridge Wholewheat Bread
Unsweetened Almond Milk
Grated cheese
Greek Yogurt
Drinks & Frozen Foods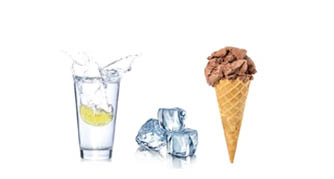 I tend not to have any fizzy drinks in my fridge and just keep plenty of litres of sparkling water. I do always have MiWadi with no added sugar, it's like a handful of calories and really keeps the sugar cravings at bay – with plenty of ice! Treats wise again I don't keep anything other than the dark chocolate referenced above, and then some Alpro plant based icecream. They taste so good – the hazelnut chocolate and almond salted caramel are my favs!
Sparkling Water
MiWadi No Added Sugar
Ice
Alpro plant based Icecream
So there you have it, some whopping content in the form of all things food. But it helps give an idea as to what I eat on a weekly basis without me having to go into detail each meal. I keep my weekdays fairly clean, so that I have room to indulge a bit more on the weekends, but it all balances out over the week, and I avoid a lot of temptation by just not having it around!