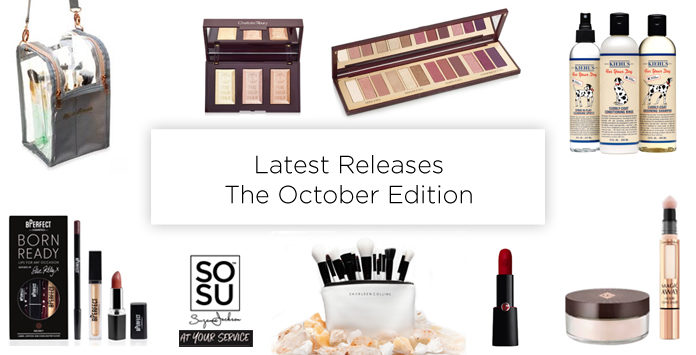 The dark days of Winter are coming, so here are some bright and shiny new things on the horizon to cheer make you sparkle, quite literally – Hi Charlotte Tilbury Bar of Gold highlighter palette. There's also an unexpected edition to the Kiehl's range that my dogs just cannot wait to try out! And some fab new lip products that I am already wearing and can't get enough of. Happy Halloween all, it's one of my favourite months!
Charlotte Tilbury Stars In Your Eyes and Bar of Gold palette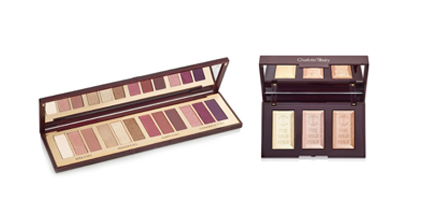 There's a new palette in town, with four new eyes looks in one palette that inspire four moods – Love, Power, Happiness and Confidence! This limited edition is online now and Brown Thomas stores from Oct 12th, and retails at just €75. Last year's instant eye palette sold out in less than 24 hours with over 30k on the waiting list so I can imagine the demand will be just as high this time round! And speaking of sell outs – the Bar of Gold palette is back for another limited time following it's success last year. It has the best selling original gold shade, a rose gold highlight and a gold bullion shade for bronzing. This retails at €55, well, while stocks last!
Kiehls Cuddly Coat Range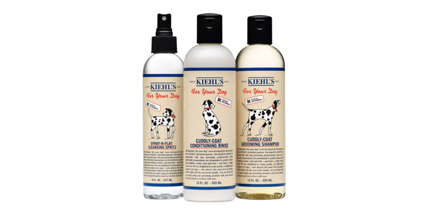 I was devastated not to be able to attend the launch of this! Although I was in South Africa so I had a very good excuse – but I would have loved to have attended with Rocco and Bear. The invite was actually addressed to them which was cute!! The range consists of a grooming shampoo, a conditioning rinse, and a cleansing spray. You just know that if Kiehls has made a dog range it's going to be full of the loveliest ingredients, regardless if the consumer is of the canine kind! They're gentle on dogs coat, face and skin, and have a pH-balanced formula which will leave their coat and skin clean and with a light lavender scent. Retailing at €21 (€13 for the spritz) and suitable for dogs big and small, long and short haired!
SOSU Pop Up Shop in Penneys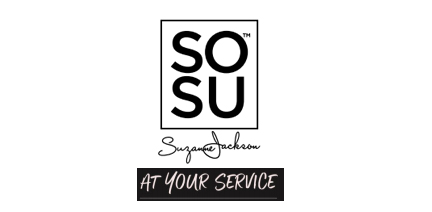 As if the SOSUBYSJ range wasn't already easily accessible in nearly every pharmacy in Ireland – they now have a pop up in Penneys flagship store on Mary street. It's popping up on Oct 24th and will be around until January. Their complete beauty and tanning range will be on offer, and they will also be offering services in the form of lash application, contour and glow and a complete eye look! So if you're feeling like a bit of a makeover and love the SOSU range as much as I do, then pop into Penneys on Mary Street!
Bio Bags by Nima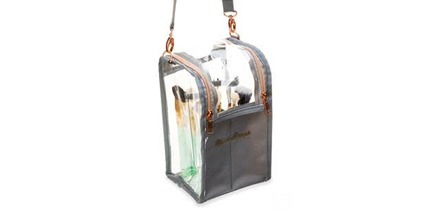 Something for the makeup professionals and freelancers! A high quality and heavy-duty PVC range of bags – so no cracking or tearing. They're designed to hold the shape and weight no matter how much you pack into it, and the zip is a strong rose gold steel to hold it together. They're see through so you can see what's in your kit, and has a wipeable interior to keep it clean! They have adjustable straps for lugging around but can easily stand upright on your work station too. They come in 3 sizes and retail between €25 and €40. And although they are designed for freelancers, I reckon I would definitely make use of them for when I'm going abroad or travelling around Ireland, particularly the hold all and the clutch – and I love the colour! 
Charlotte Tilbury Magic Away Concealer and Genius Magic Powder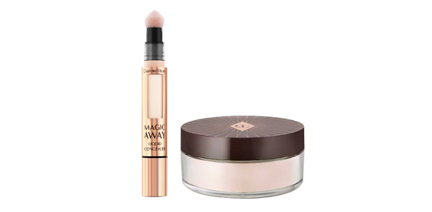 When a giant concealer arrived through my door I didn't know what to think! Very cool press package to receive – and it had my name on it! Inside it was the actual real size concealer and their new magic powder. Their 'magic wand of makeup' concealer was exclusive to Charlotte Tilbury stores, with 1 sold every 2 minutes in the week it launched, but it's now available globally! I'm looking forward to trying it – it promises to reduce the appearance of blemishes dark circles, redness, pigmentation, and fine lines in just one swipe – and lasts up to 15 hours! Yes please. It retails at €30 and comes in 16 shades! And if that doesn't give you perfect skin, there's the magic powder! It's a loose powder that blurs and reduces dark shadows and has ingredients to boost radiance. It comes in 3 shades at €42 and helps mattify (my fav!) and smooth the appearance of the skin (great!) I need this on my face now!
Giorgio Armani Rouge D'Armani Matte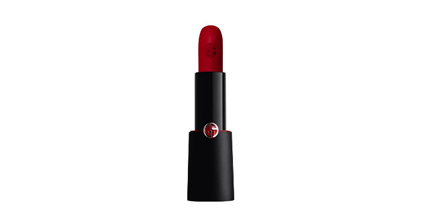 Have you seen the ad for this? Fab! And that 'click' sound instantly makes me think of Giorgio Armani. So obviously the term matte means I already love this product, and I want to look like the lady in the ad. Many matte products claim to be comfortable on the lip and without a drying feeling and in this case, it's true! I got to get a preview and try it on and now I have a shade in my handbag for every day use. Its quite pigmented but doesn't feel heavy, and it comes in a whopping 17 shades, so enough to take you from day to night and tones to suit everyone! There are 3 nudes (I have shade 103), 2 browns (I have shade 200), 1 coral, 4 reds, 6 pinks (I have 500, 501 & 503) and 1 plum! These retail at €33, and as usual with Giorgio Armani, the packaging is perfection!
BPerfect Ellie Kelly Born Ready Lip Kits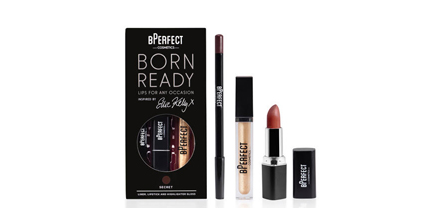 BPerfect have created Born Ready Lip Kits inspired by Irish Influencer Ellie Kelly and her every changing lip shades! There are three in the range to add glamour to our lips this upcoming holiday season. Boo, is a nude with pinky beige undertone, Secret is a warm mocha brown, and Cheeky which is a bright red coral. Each lip kit comes with three lip products in each, a long lasting Liner Pencil, a satin finish Lipstick with a high-intensity Pigment and a gold infused Highlighter Lipgloss. They retail at €29.95 and are designed to keep you hydrated, smooth and glossed with a vanilla scent! 
Sharleen Collins Makeup Brushes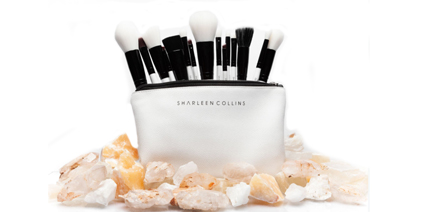 Not only has Sharleen Collins released a 15 set makeup brush collection – but she's only gone and casually got Demi Rose to be the face of her new collection! No big deal like. Sharleen has been a makeup artist for over a decade so naturally she would know a good makeup brush when she sees one – or in this case, creates a set! She says every element of makeup is covered, and every bush is made from a super soft and full blend of synthetic hairs to ensure no shedding, delivering precision and comfort with every stroke. This beautiful set retails at €79 which works out at a little over €5 per brush
Thomas Sabo Rebel Automatic Skulleton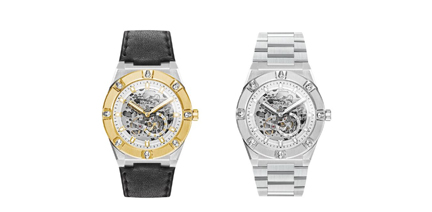 This is one for the men, and women – Thomas Sabo has a new collection of automatic watches. The five unisex models will be available exclusively online from this month! There are eight silver-coloured skull motifs integrated into the stainless steel bezel give the watches their rebel edge and the transparent dial is also the signature design element. The five different models come in three colourways; black, silver and gold, with either stainless steel or leather bracelets. They retail around the €800 – €900 mark, but hey, Black Friday is next month and then it's Christmas, so a nice gift idea for a loved one!
So that's it for my October post – plenty of new releases, and some I couldn't include or this edition would be twice as long. As always in October Spooktacular and Farmaphobia in Meath are back, and the one in Dublin in the RDS so don't forget if you want a scare to check them out. Farmaphobia has always been a favourite of mine followed by Spooktacular, the one in Dublin is good because it's close but nowhere near as big and scary as the ones in Meath!
Have a great Halloween!
AJ