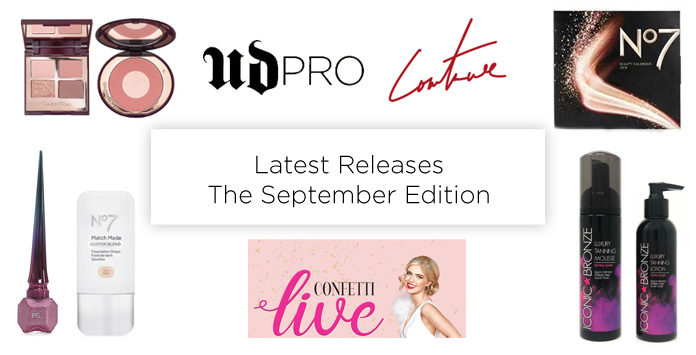 A bit of a mix this month for new releases, and a little sprinkling of Christmas! Yes, i said the C word. To be fair, it is a good product that is up for pre-ordering at the moment so I said I'd include it. No harm in being very, very prepared I suppose. I'm off on holiday this month to South Africa so I am going to have to wait until I'm back to pick up some of these bits to try out! Well, except for the Charlotte Tilbury release, i'll be bringing that beauty with me!!
Charlotte Tilbury Pillow Talk Luxury Palette & Cheek to Chic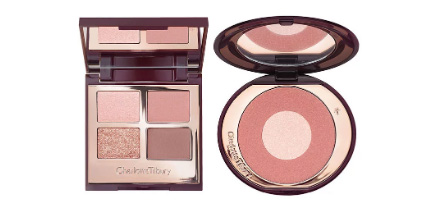 Charlotte has extended her award-winning and best selling Pillow Talk lip duo with two gorgeous palettes! Actually, quick confession, I have never owned either of the lip liner or lipstick, but I am going to sort that asap because these two palettes have impressed me! The new cheek to chic palette has a soft pink blush and a highlight in the middle to apply that glow. The eye palette is just stunning with 4 colours to bring you from a day to night look. A prime shade, an enhancing socket shade, a smokey shade to add a bit of drama, and a shimmering shade that will pop on the lid. These retail at just €39 and €50 and coming with me on my holiday to South Africa for sure!
Couture Club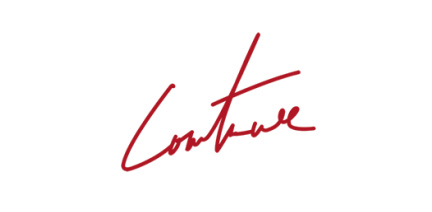 The Couture club has launched its first Irish Store in Dundrum Town Centre and is open to the public on the 7th September! I missed the preview launch unfortunately but saw plenty of posts on social media – Love Island contestants galore! I've never actually tried any of their clothes but you can check them out online to see if they are your style before you make the trip to Dundrum. I will definitely be popping in to check it out, despite there being no more Love Island contestants hanging about!
PS Beauty Dusk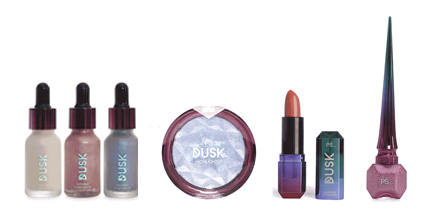 Primark have released yet another gorgeous selection to their own brand beauty range to bring us through Autumn/Winter! – having just been awarded their Leaping Bunny cert last month for being cruelty free! The chrome affect packaging is quite eye catching in store – I had a sneak peek a few months ago and one of the products that really stood out was the liquid eyeliner and nail polish. It is very louboutin inspired as you can see from the images! Prices range from €3 – €10
Boots No7 25 Days of Beauty Treats Calendar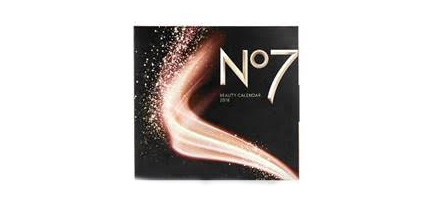 Advent calendars are the best early xmas present to yourself or a friend, nothing like a little surprise every day to count you down to Xmas day! Boos No7 bring one out every year and they get better and better every time. They have predicted their demand this year so much so by releasing a waiting list again! You don't need to pay anything now, you just register your email and you get access to the calendar to purchase a day ahead of everyone else. 4000 people registered on the list last time, so if you want to nab over €250 worth of products for just €50 then sign up!
Confetti Live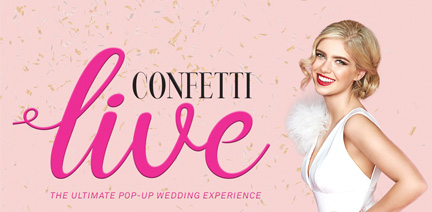 This is one for the brides to be – the ultimate pop up wedding experience! It's for brides and grooms to be along with their wedding party, friends and family for a day out in The Morrison Hotel filled with inspiration for the big day! It's an interactive girly day out, with the benefits of a wedding day experience. You'll find full details of the day here, along with the guest speakers (including one of my favs Aisling Keenan!) and tickets are €70 and on sale now! Oh, and did I mention this is the brain child of Laura Cunningham (& Confetti Mag of course!) so you just know it is going to everything a bride or groom to be will love! PS – you also need to get Laura's Wedding Planner, I bought it for a friend and wanted to keep it!! It's fab.
Iconic Bronze Extra Dark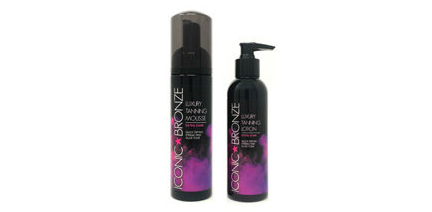 I feel like every tan is creating an extra dark range and I'm loving it! Irish people in particular are massive tan lovers, and the darker the better! Latest to bring us to the dark side is Iconic Bronze with their Extra Dark Lotion and Mousse. It's paraben free, enriched with
sunflower oil for moisture retention and hydration levels within the skin along with Omega 6 and 9 for radiance. It has a floral smell and it is ready to wear and quick drying. Just 6 hours should give you the dark results and retails at €11.99 for the lotion and €13.99 for the mousse. PS – I missed this launch too along with my second chance of meeting the cast of Love Island!! It's just never meant to be.
UDPRO Grafton Street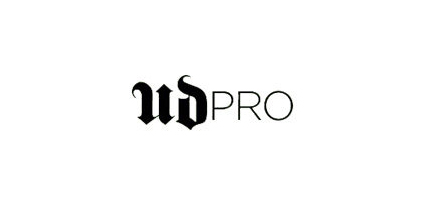 Great news for makeup artists of Ireland, you can now get up to 40% off in Urban Decay Grafton Street. How, fab!! Urban Decay is easily one of my favourite brands, you really can't go wrong with their products. So if this means more makeup artists in Ireland will be stocking more Urban Decay in their kit then we all benefit! You need to provide the usual proof to avail – diploma, reference letter or editorial page with name credit.
No7 Match Made Custom Blend Complexion drops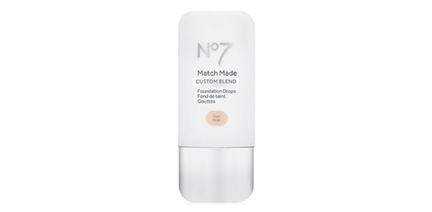 New to the No7 family are highly-concentrated colour drops! They blend into your moisturiser or primer for a customised coverage and is available in 25 shades. You just add one drop for light coverage, two drops for medium coverage or three drops for a full coverage look. OK this really does interest me, particularly for holidays when you just feel like feeding your skin some moisturiser but want a bit of coverage too! They retails at €20 and are on shelves now!
So, a nice little mix of fashion, fun and beauty to check out this month. Anything take your fancy? Right, I better get back to packing!
AJ x