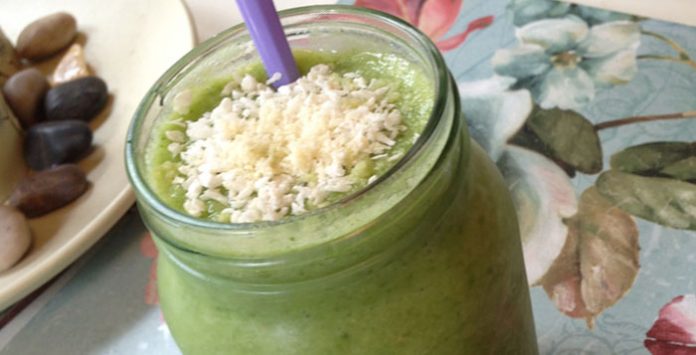 I changed my Diet Lifestyle in January 2014 to one that's mostly Gluten Free, Dairy Free, Paleo & Plant based! Bye Bye went the processed food and frequent take aways, and I hardly ever eat most meats anymore! (That's not to say I don't indulge in the odd fast food every now and again when it's convenient though) So as it was such a drastic change especially the lack of meat – I needed to ensure I was getting as much nutrients as possible in my meals! I eat at least 5 times a day and I adapt most of my recipes from Vegan and Paleo friendly blogs which I've talked about before, and one popular recipe amongst them all was a Green Smoothie!
I use my Nutribullet to whip this up! It's important you use a good blender so that there's no lumps and bits in it, and one that helps you get the most nutrition out of your fruits and vegetables which the Nutrilbullet does!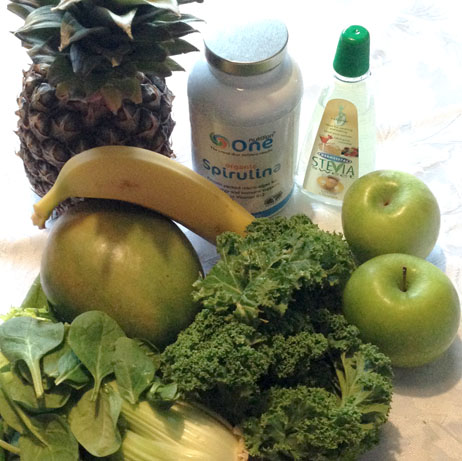 My go-to ingredients would generally be:
1 whole Mango
1 Apple
1 Banana
Half a Large Pineapple (or 1 whole Small)
1 Celery stalk
Handful of Kale
Handful of Spinach
Dash of liquid Stevia
1 scoop of Spirulina Powder
Squeeze of Lime
Couple of Ice Cubes / Ice Cold Water
I teaspoon of Flaxseed (since getting my Nutribullet)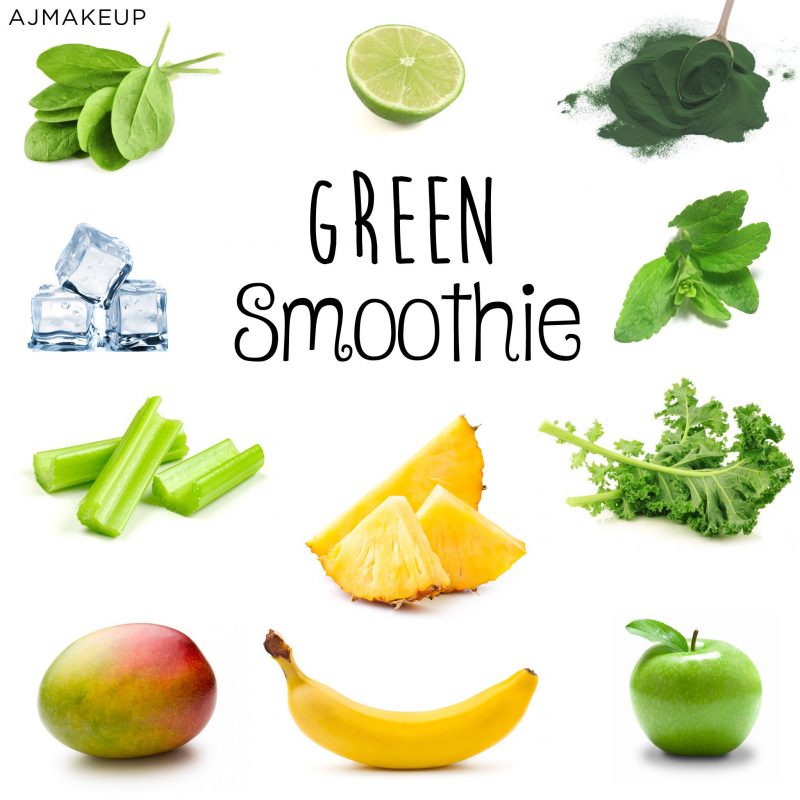 I sometimes add a sprinkling of Desiccated coconut if I'm having the smoothie later in the day and depending on what fruits are seasonal eg Figs/Passionfruit, I'll add half one of those! You could add Chia seeds too but I generally have those on my mid morning Porridge. You could add Avocado if you want to thicken it up and make it more creamy! This makes 1 really really large Green Smoothie or 2 Regular ones! With the addition of the Spirulina Powder this gets me well and truly through the mornings!
Spirulina is an Algae absolutely packed full of good stuff – High in Protein and Iron, B12, Omega 3-6-9's and contains all your essential Amino Acids. It has 26 times more Calcium than Milk (which is great for me as I avoid Dairy) and just has so many vitamins and minerals! I have a spoonful every day in my smoothies!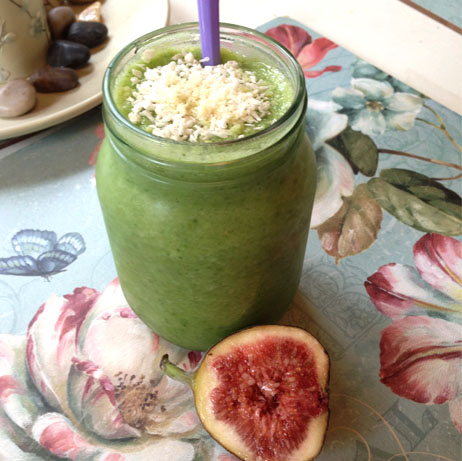 Let me know if you have your own Green Smoothie recipe that would be good to try!
Here's a round up of my healthy green smoothie ingredients again!