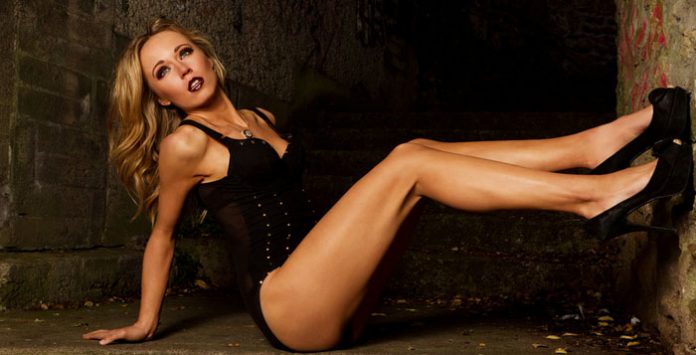 Miss Irish Sun 2011 and Andrea Roche Model Kate McDaid! After winning the title of Miss Irish Sun and competing in Miss Ireland 2011, Kate needed new shots for her portfolio for a possible publication in The Sun. The Sun loved the shots and were published straight away! Photographer for the shoot was Richie Buttle, Fashion Stylist was Gill Keogh Styling and Hair Stylist was Tassia Fitzsimons. The location for this shoot was in Howth in an alley way. Hence, Ally Kate being the headline of the newspaper. It was a fun shoot with a great team, I loved Kate, just look at those legs!!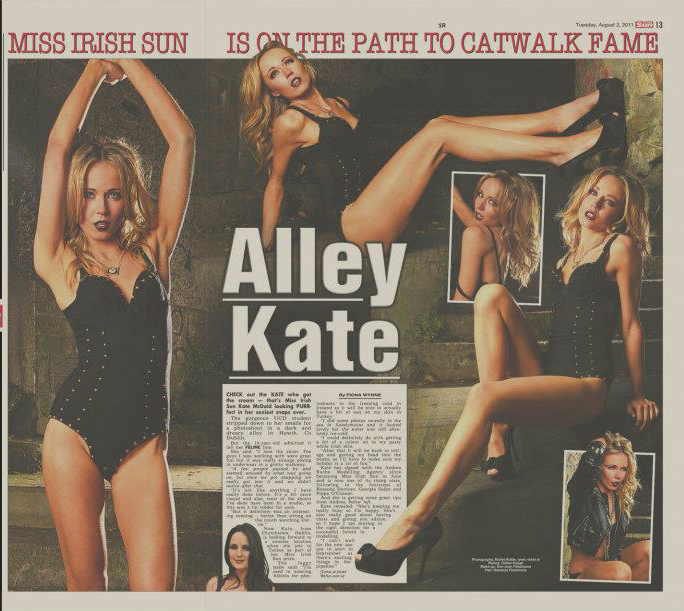 It was a gorgeous day arriving in Howth and I did Kates makeup out of the boot of my car by the coast. We went for a dark lip so that it would really pop out in the photo's combined with a smokey eye. Most of the outfits were Blacks and Golds or Blacks and Silver so teamed with the dark makeup and the leathers it was a bit grunge like!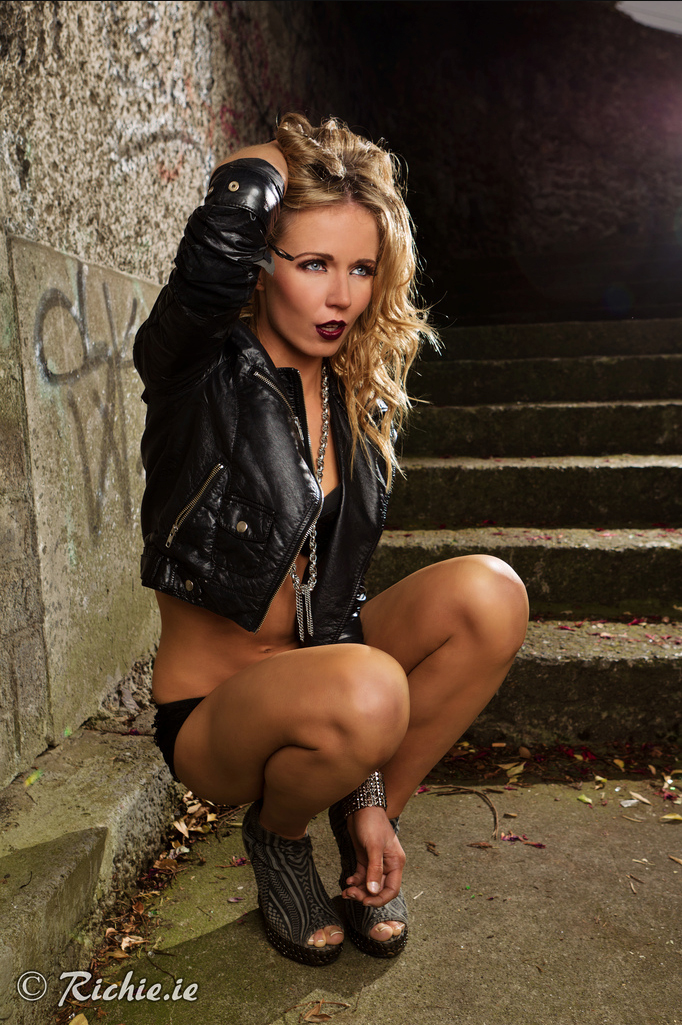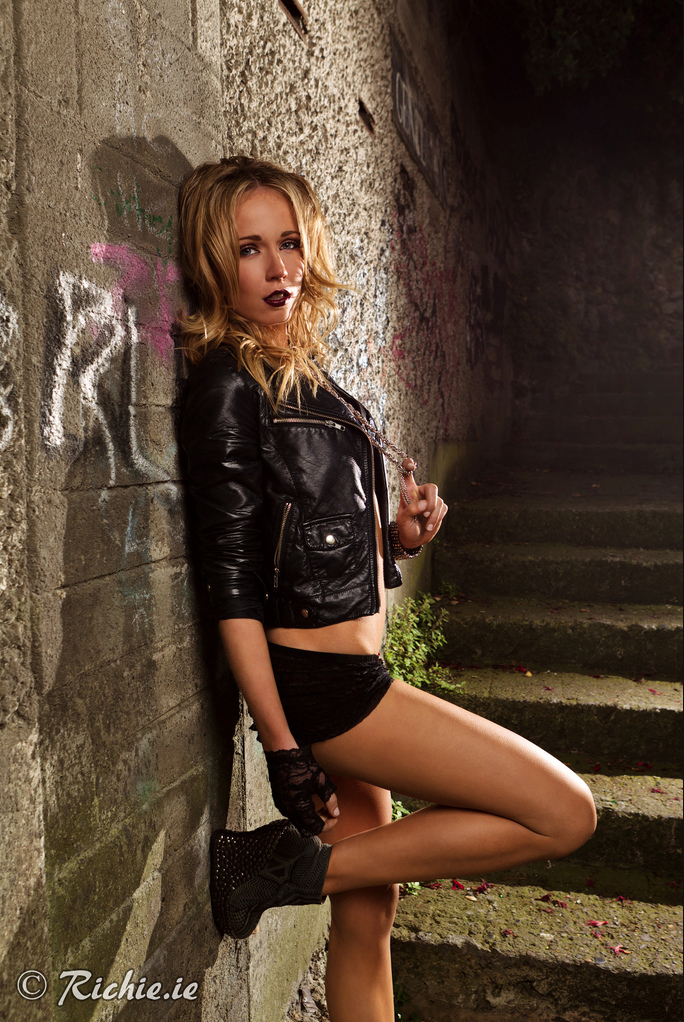 However Kate definitely changed it up a bit adding that bit of classiness to the alleyway and this is one of my favourite shots from the shoot! Her legs look amazing, i love the pose, the angle, the facial expression and especially the lips in this shot;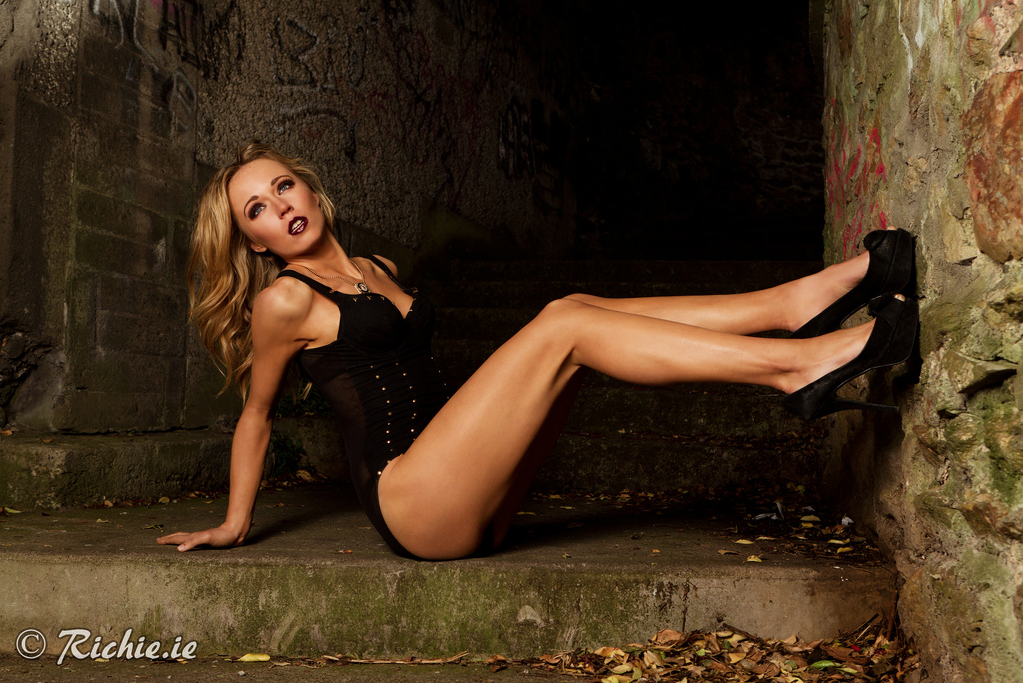 I loved the way whatever way Richie shot he made the background appear so dark even though we were in broad daylight. I took some Behind the Scenes shots which you can see here which shows just how bright and open spaced the alley way was, but Richie made it look completely different.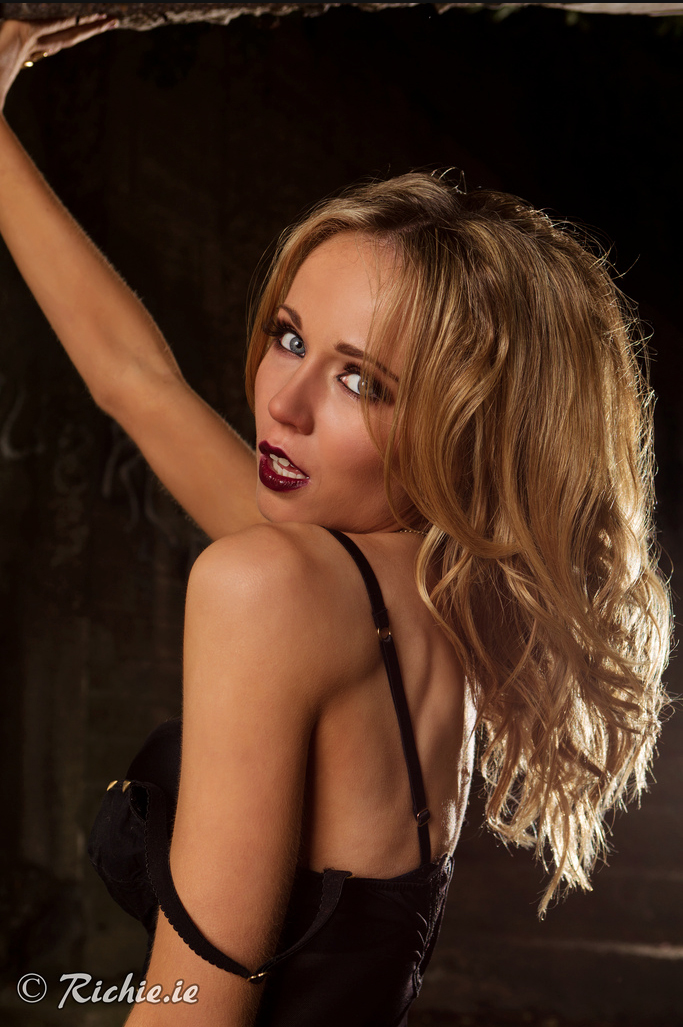 I loved the styling for the shoot it was perfect for the look we were going for and Tassia did a great job on the hair especially as it kept randomly raining for a few minutes every so often, but she was right there with her hair products ready to get it volumnised again!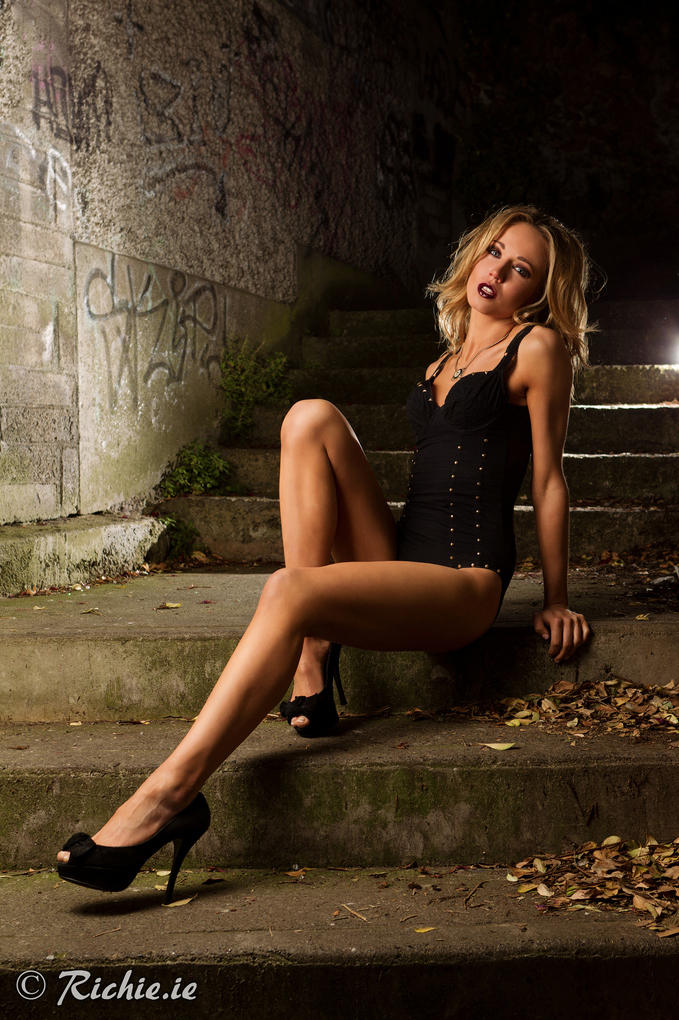 We topped up Kate's tan and her makeup in the alleyway, very glamourous 🙂 And she definitely gathered a bit of an audience and some admirers during the shoot. After shooting here we decided on another amazing location but by the time we got there it was too dark to commence shooting so we'll post pone that for another day!