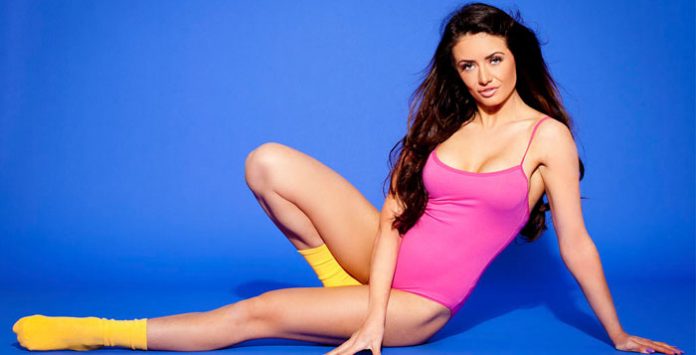 Starting this Sunday in The Irish Sun Tallafornias Kelly Donegan Diet Plan and secrets to her amazing body revealed!
It's being released over 4 publications – Sunday, Monday, Tuesday & Wednesday! Where Kelly divulges all of her fitness knowledge to help everyone get in shape in just 6 weeks – conveniently in time for summer 2013!!
Here's the Exclusive Promo vid featuring on The Irish Sun online released in advance of Kelly's upcoming Fitness Takeover! Video was shot in Go Gym & Videographer was Richard Finlay!
I'll add more to this post as the articles are released! Enjoy x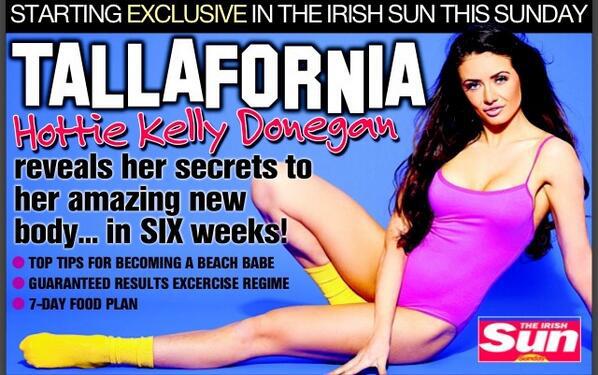 The above was in Saturdays' Irish Sun and the below were on Monday, Tuesday & Wednesdays' front cover & double centre pages!
DAY 1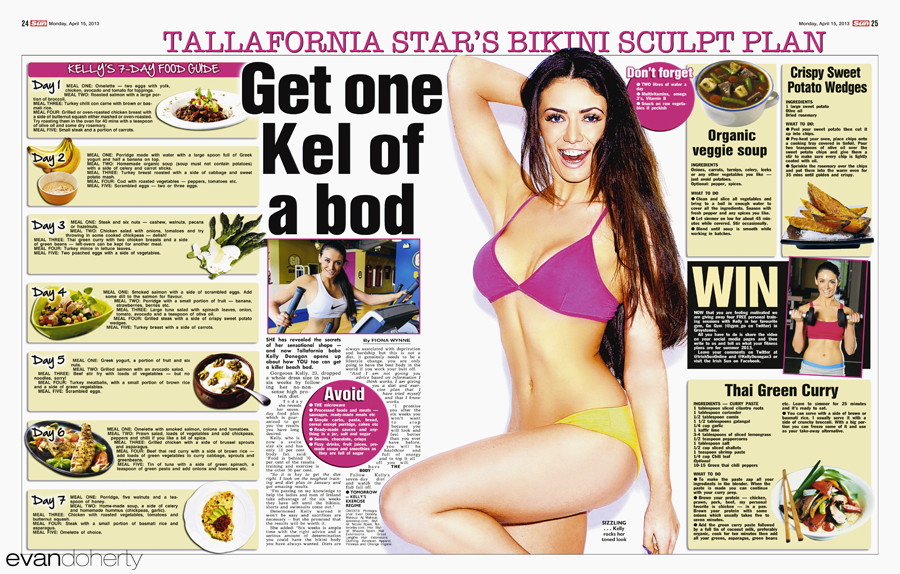 DAY 2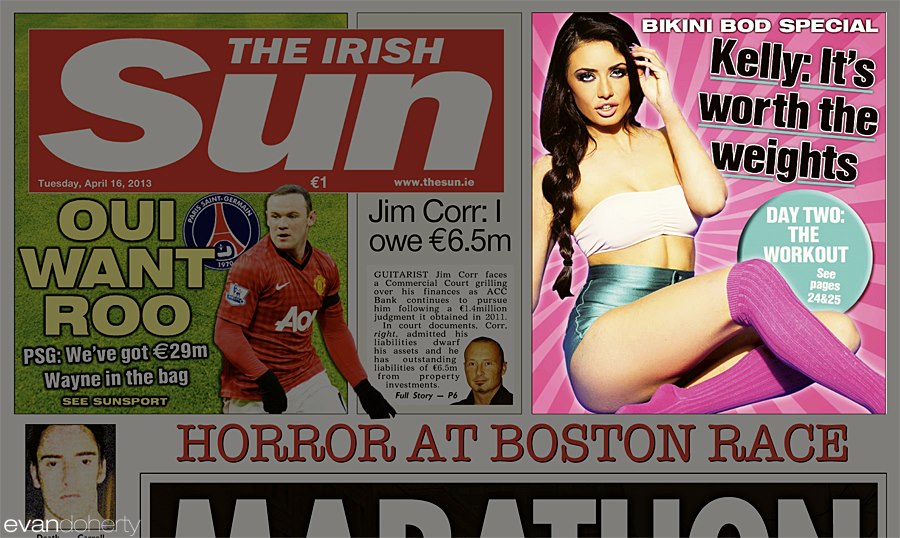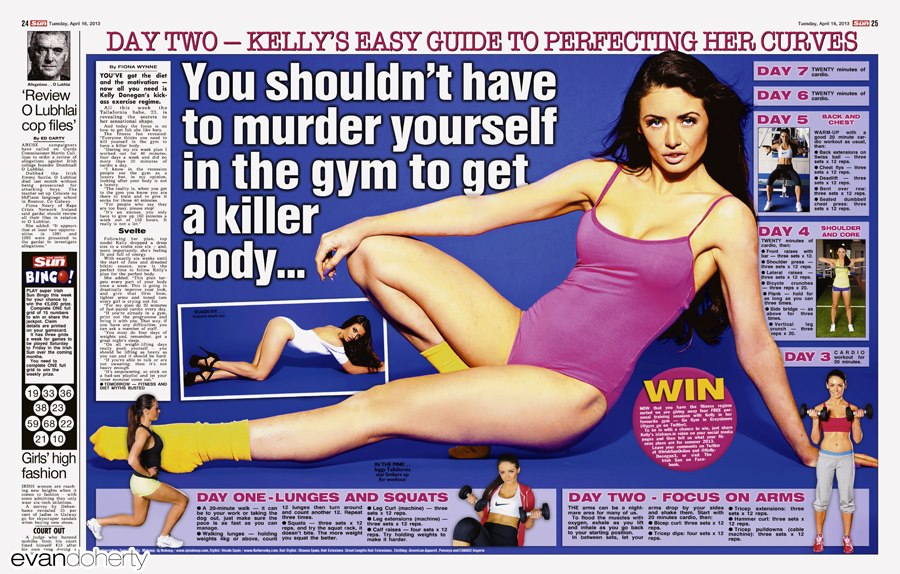 DAY 3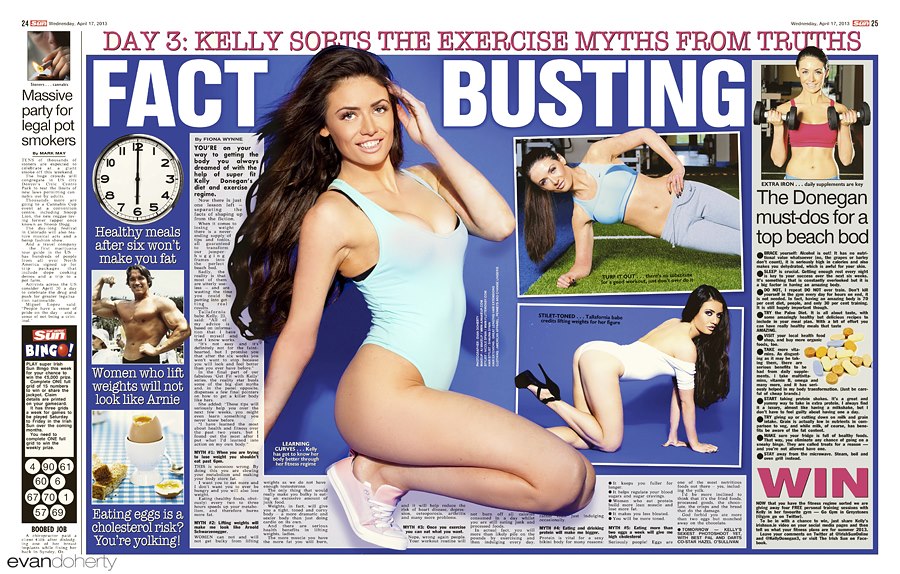 Here's what Kelly had to say about me following the shoot! x
Behind the scenes from today's photoshoot ! Au Natural is defo sexy , @AJFitzsimons gorge natural makeup pic.twitter.com/KqzRAPgeqW

— KELLY DONEGAN (@KellyDonegan3) March 6, 2013
Everyone make sure to follow @AJ_makeup ! Un real makeup artist , highly recommend .. And a lovely lady

— KELLY DONEGAN (@KellyDonegan3) March 22, 2013
@KylaKloset @aj_makeup ah thanks Ruth that is so sweet ! I had a great makeup artist

— KELLY DONEGAN (@KellyDonegan3) March 6, 2013