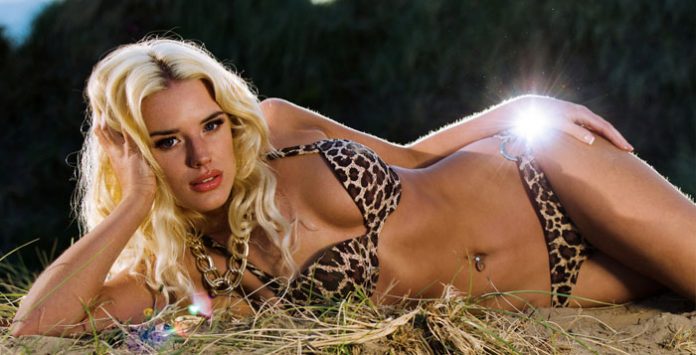 When I met Aly on this shoot I knew i would be seeing her again! She is very sexy infront of the camera and such a great face to work with! Myself and the Fashion Stylist were in awe just watching her do her thing!
We decided on a beach shoot and all met in Portmarnock, There were 2 models to shoot that day so I was busy busy, and we ended up shooting late and losing light, and then came the rain..
Photographer on the day was Richie Buttle, Fashion Stylist was Gill Keogh Styling.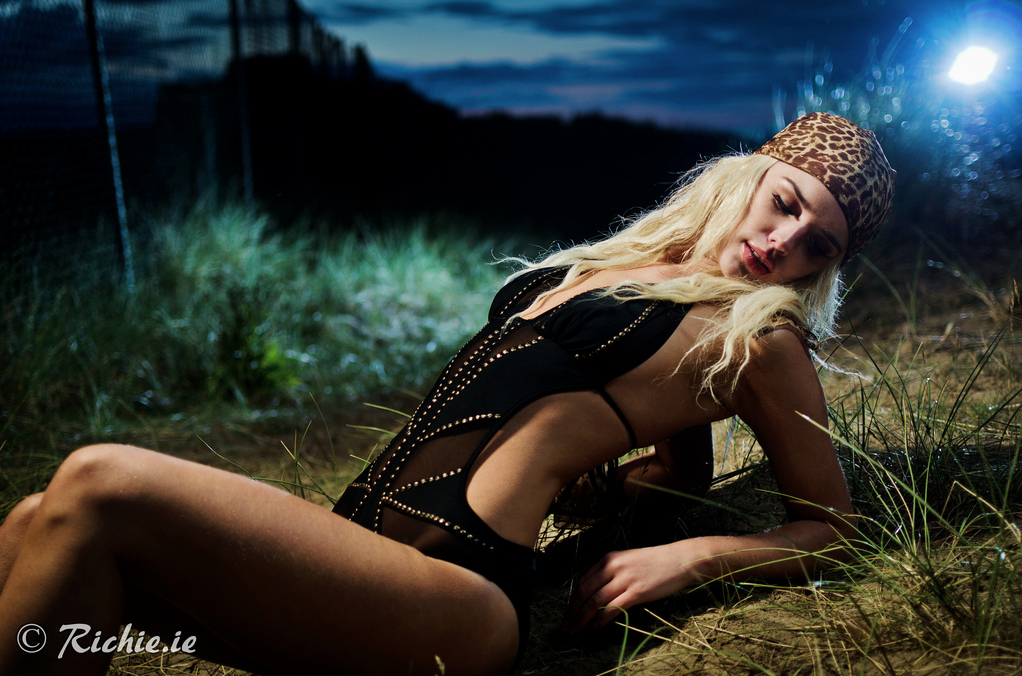 As it was a beach shoot we decided to do a beach style makeup. Who wears a heavy face of makeup to the beach!? I applied a light wash of MAC Face and Body to Aly, and applied a light brown on the lid with a bit of white on the inner eye, subtle. Instead of applying eyeliner i applied some of the same brown eye shadow underneath her eyes and applied lots of mascara with a strip lash so they stood out.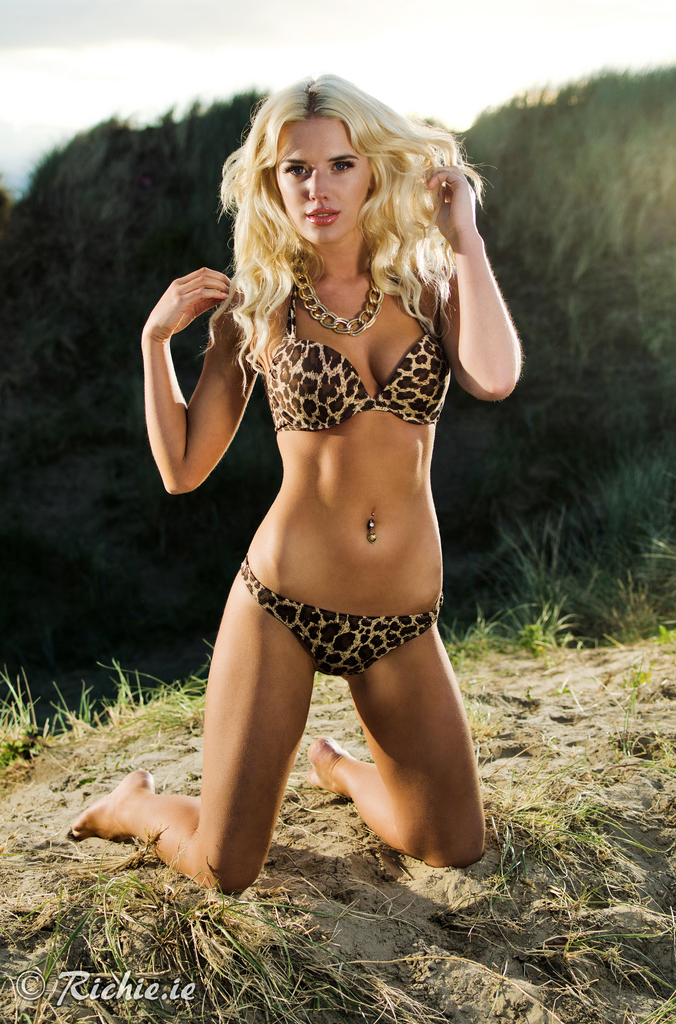 I applied a MAC lip colour almost similar to her own lip colour, again subtle but i didnt want no lip colour at all. And then of course some contouring! I applied a peach colour to the cheeks rather than anything with a strong pink shade.
This was a fun shoot, and fair play to the girls for getting into the water because it was freezing! I had to apply makeup on the beach, not the most comfy of situations but we improvised. It got dark so quick and then we could literally see the rain lashing in the distance, i had never sen something like that before it was weird! So we knew it was a sign to leg it! We went to Abra for food after and looked over the shots! Long day but worth it 🙂