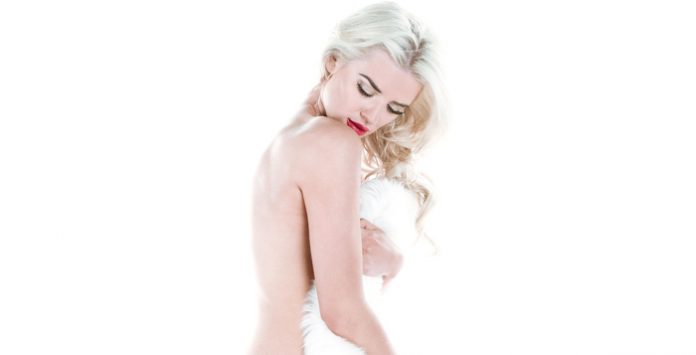 There's no doubt that Aly is a stunning girl but I love how these shots are hot whilst also retaining that feeling of innocence with her skin against the white colours! Aly has an amazing body too and it shows in these pictures too!
Photographer on the day was Richie Buttle, Fashion Stylist was Gill Keogh Styling, and Hair Stylist was Danilo Tavarez.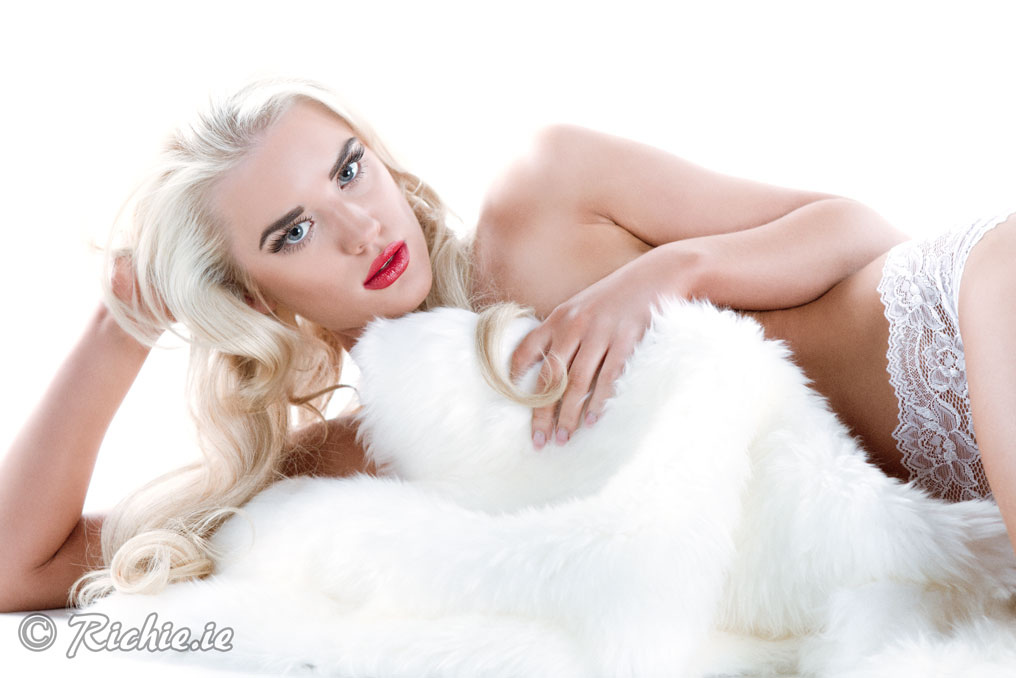 Aly knew in advance exactly what she wanted, she had sent a collage of images of photos inspiring this shoot so I knew the theme of the shoot straight away. She has amazing lips so we applied a nice bold red lip teamed with a gold and faint brown eye shadow combined with a strip lash and no eyeliner. Some light contouring and highlighter was applied on the cheeks, we wanted the makeup on the natural side but giving her face that flawless look.
Aly transforms when she is in front of the camera, she gets each shot immediately and changes it up every time. I love how Richie made all the shots appear so white in the background, it looks great against Aly's skin and with the bright red lip popping out. Alyson is also wearing Hotlox clip in hair extensions in these photos.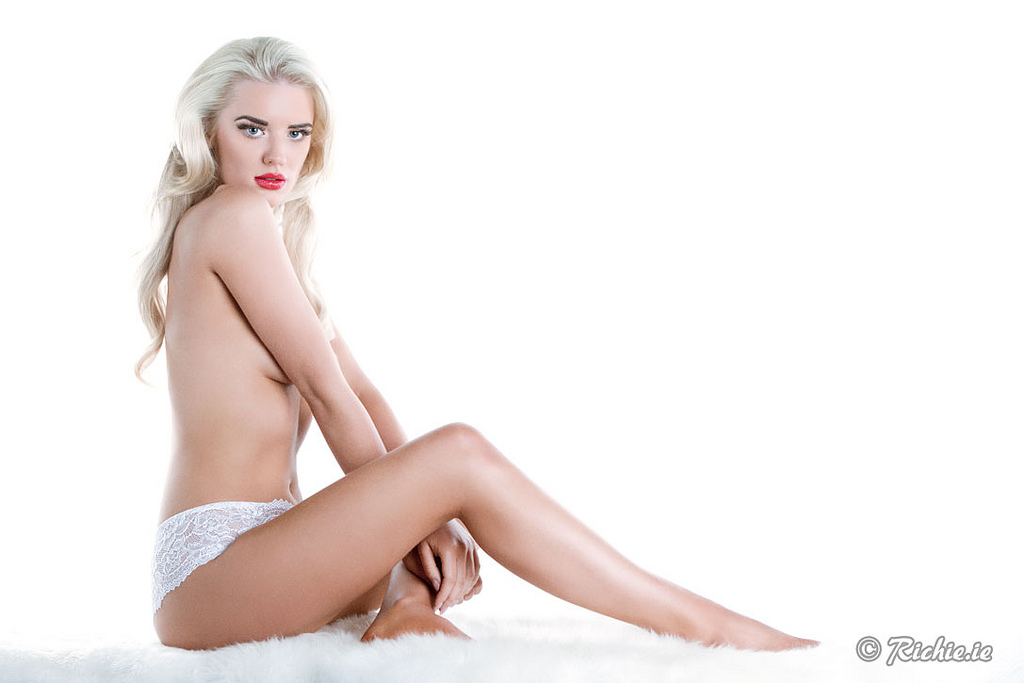 For the shot of Aly and Danilo together, I removed the red lip and changed it to a nude lip and darkened up the eyes and applied eyeliner and more contouring, its important to change the makeup when shooting a Black and White shot! And you can view the outcome of that look Here