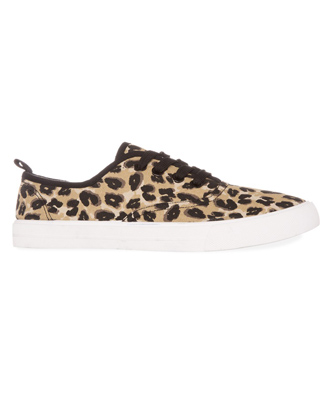 Ah Penneys, I'm thinking I spend all of my money there for sure! You will have seen the gorgeous Leopard Print Adidas trainers that we all have, and I love them! But, I'm not a massive trainer wearer – is that a even a correct term? I love my adidas ones but I find them a little chunky sometimes for my foot especially because I wear them for fashion and not purpose.

Delighted when I spotted these Leopard Print Canvas Shoes in Penneys this week! Only €8 in comparison to my adidas ones which were €60-ish (I got mine in JD Sports in the UK)
So if you're after a cheaper alternative to the adidas ones, or not a fan of wearing trainers, penneys have your solution!