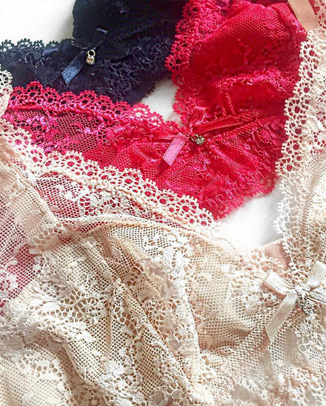 I am obsessed with bralets lately and 90% of mine are from Primark! These have to be the prettiest I own and only €7 each!! I was shocked at the price tag because the lace detail is absolutely beautiful. They come with matching underwear too if that's your thing and 3 colours a shown above
They have lots of bralets in there too which I have at least one of every kind and in every colour but these are by far my favourite to date! I've seen more on their website so hopefully my local in Dundrum will stock these too! I genuinely rarely wear bras anymore – am I alone in this? I'm obsessed with bralets lately!!
Have you seen any must haves that I need to add to my collection? Let me know!