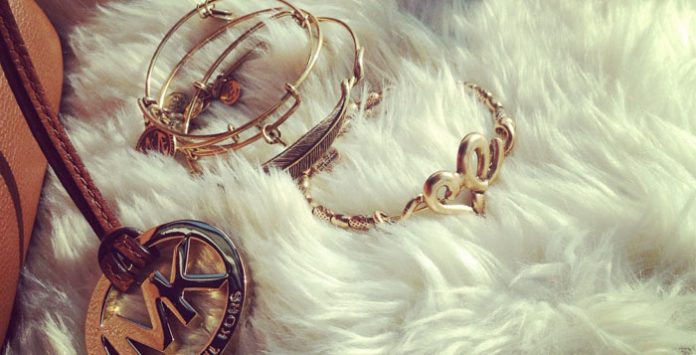 Positive Energy. No harm in carrying a little bit of that on your arm in the form of some pretty Alex and Ani Bangles! Between these and my Mi Moneda addiction I'm absolutely obsessed! I wear these every day and constantly adding more and more to my collection! They sit nicely on my wrist and can be stacked with other jewellery too.
These are relatively inexpensive so you will quickly have a stack on your arm like I do! Great for presents with prices to suit all budgets for someone who already has a collection started. Each bracelet has a meaning too so they can be quite a sentimental gift for someone to hold on to, and as they get increasingly popular so are quite accessible! So much so that one jewellery shop I went into last year said they would never stock them because they are not real gold, a few months later they were advertised in all their glory in their front window! Was delighted to see, and so glad to see they're taking off in Ireland. You will always find them in Arnotts and Weir & Sons!
Alex and Ani – Made in America with Love, they are infused with positive energy and they even have a Charity by Design collection which supports a multitude of non profit organisations allowing consumers to enter their charitable world through purchases, and of course having an attractive arm of bangles to go with! They don't just stop at bangles, they have chains and earrings too, but see below my collection to date! They range from approx €28 for the Bangles and approx €65 for the Wraps!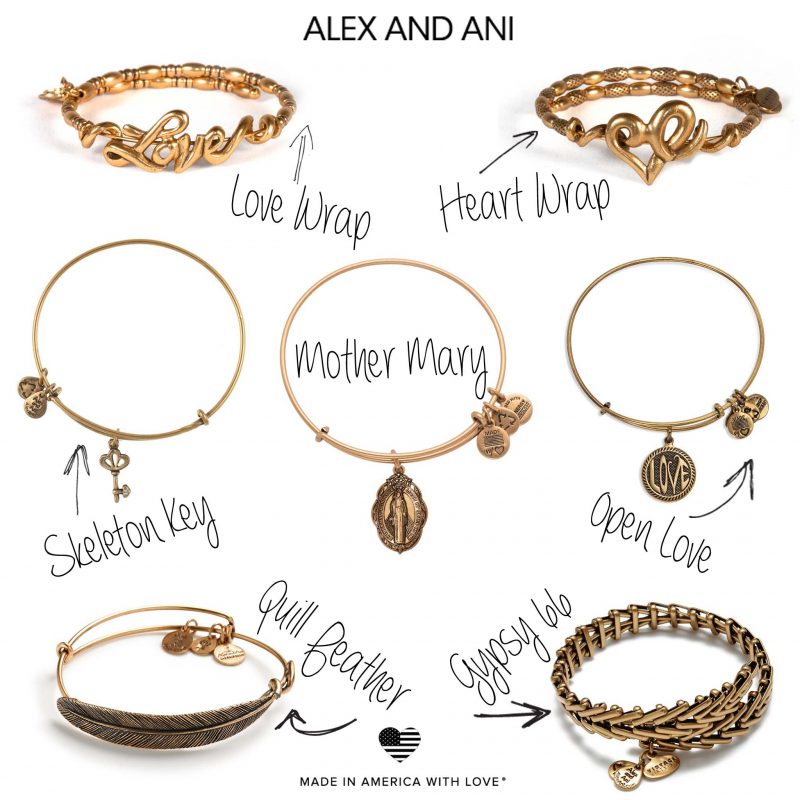 Love Wrap
Quill Feather Wrap
Heart Wrap
Gypsy 66 Wrap
Open Love Charm Bangle
Mother Mary Charm Bangle
Skeleton Key Charm Bangle