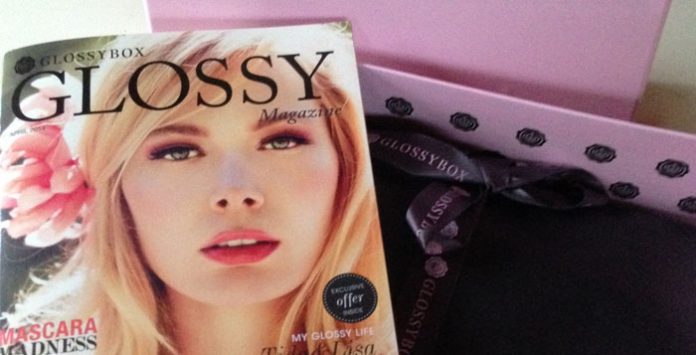 Overview
I love receiving a box of surprises every month but after a bad customer service experience I will be reconsidering my subscription!
A pretty box of surprises every month. Yes. Gimme. I've been receiving Glossybox UK surprises for almost a year now and for £10 a month + P&P you really can't go wrong! (Works out at less than €15 in total) SoI said I'd do an Annual Roundup Glossybox UK review so you can see for yourself what type of products are receieved so you can make an informed investment! It's a great way to experiment with new products as you receive mostly full size products or good sized samples. Check out their site for subscription options here
I just LOVE that the boxes are sometimes themed and not always using the same design. It's also good that it ensures we get products that are relevant – Seasonal / On Trend which is great! Partly why this box knows what I like is due to constantly keeping my online profile updated which is important, mine suggests I mostly want makeup or hair related products, and it knows my skin tone, skin type, age, etc so as not to send me something that would really not work for me!
The box promises a minimum of at least 5 products and that it will well and truly exceed the value you pay for it! The only real downside to getting something from the UK is the accessibility of some of the products – what if I want to repurchase a product and end up not being able to get it in Ireland? I imagine with the help of Boots & Superdrug it might not happen as they stock lots of UK brands, but still it could potentially happen! Every so often there is a product I just know I'll probably never use but of course you can always share the love and pass the product to a friend or family member who'll get good use out of it!
See below an overview and round up of Boxes I've had to date from June 2013 until July 2014- and I will try post a full review on every box I receive onwards!
UPDATE:
Since posting this review, after 12 boxes I received a Box with a smashed product a missing item. These things happen and that's absolutely fine, however, the customer service I received after this was absolutely terrible. Their FAQ says if you receive a box with a damaged or missing item to email them a photo and let them know, which I did. I received a response 7 weeks later, (even though their auto response says 48 hours) and they only replied after I emailed them 4 times and tweeted them – to which they didn't even bother acknowledging. They said they would send me replacement products but I still haven't received them, this really nearly made me cancel my subscription straight away, it was highly disappointing and unexpected. I have updated my review rating too to reflect this experience and will be definitely be considering whether to continue my subscription going forward especially now that there are some Irish versions of this now and I've been hearing great things, such as Chic Treat Club and PowderPocket
July
This box was very much a Summer beach theme box – Seaside Splash! The hair and facial mist as well as the SPF came in handy – it just so happened to arrive on a hot day too!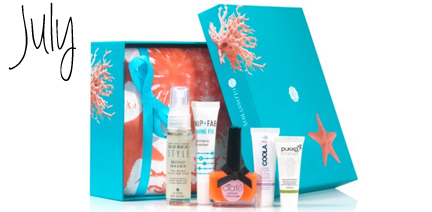 Alterna Bamboo Style Boho Waves Tousled Texture Mist
Coola Mineral Face SPF 20
Essie Sleep Sticks
Sleep Pout Paint
Anatomicals Spray Facial Spritz
8/10 it was so relevant for the time of year! And great to receive for my very first box!
August
Funnily enough I've never really used or owned an eyelash curler (other than the one in my makeup kit) so was looking forward to trying this out, that and the makeup remover/touch up pen. This Highflyers box had lots of brands I had never heard of!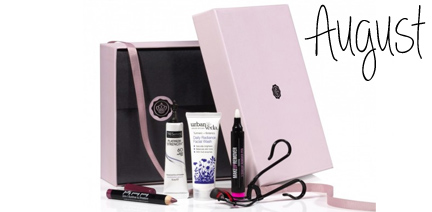 Oceane makeup remover
Jelly PongPong Shadow/Liner
Tresemme Platinum Strength Treatment
Emite Eyelash Curler
Olay Regenerist 3 Point Treatment
7/10 Treatment testers were quite small!
September
This arrived during London Fashion Week and how appropriate was The London Edition box! I really really loved this Brit Box!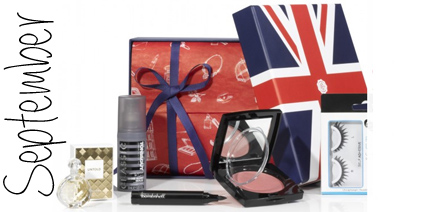 HD Brows Bronzer
Eylure Pre Glued Lashes
Dr Lipp Nipple Balm for Lips
Tony & Guy Classic Shine & Gloss Serum
Be a Bombshell Onyx Eyeliner
10/10 LOVED this & used every product!
October
This Dark Romance box had Halloween in mind – it could've been much more dark and scary but the primer was good for brightening my complexion for the dark winter months!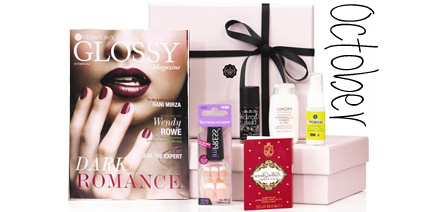 Monu Illuminating Primer
MeMeMe Cherubs Blush Cheek & Lip Tint
Premae Harmony Serum
Gamila Cleansing Bar
ImPress Press-On Manicure
7/10 Bit of a comedown from the previous box but some good finds still!
November
This was a hands, feet and smokey eye edition for me! Remember, not every one gets the same products in each box, this box was really good for me personally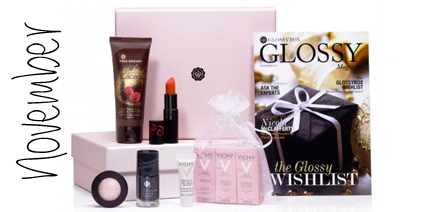 Emite Micronized Eyeshadow
B Smokey Soft Kohl Eyeliner
Yves Rocher Cocoa Orange Handcream
Vichy Idealia Life Serum
Scholl Foot Exfoliator
9/10 Smokey eyes & good smells!
December
Festive Treasures edition – anything with Mascara and Miracle Balm sounds good to me! With a nice christmas themed box!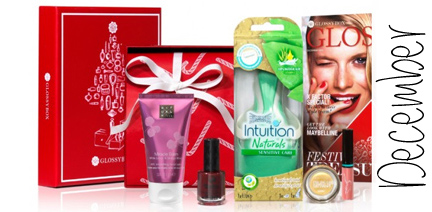 Maybelline Volume Express Smokey Eyes Mascara
Yin Yang Rich Skin Food
Rituals Miracle Balm
Bee Nature Natural Soap
BM Beauty Lip Gloss
7/10 Wasn't amazing given it was an Xmas box!
January
Back to Basics edition was a good idea after the holiday season – to get your skin back fresh and healthy for the beginning of the new year!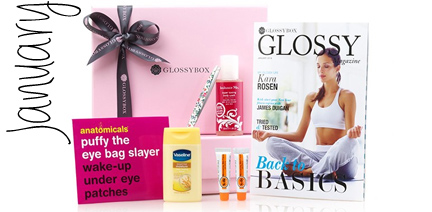 Anatomicals Puffy the Eyebag Slayer
Vintage Cosmetic Co. Tweezers
Balance Me Toning Body Wash
Yu-Be Moisturising Cream
Beauty UK CC Cream
9/10 Great theme & good sized products!
February
Be Mine edition embraces all things Love and it really meant that for me! And of course the chocolate was a nice addition too!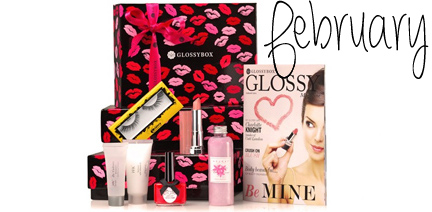 SleepInRollers Brush
Maybelline Master Kajal
NV Chunky Lip Crayon
Je T'Adore Shampoo & Conditioner
Nougat London Sparkling Body Shimmer
10/10 This box certainly embraced my Love <3 And it came with Lindt Lindor Chocolate too!
March
Beauty Blossom edition to celebrate the season of change – glossy hair and updated makeup products!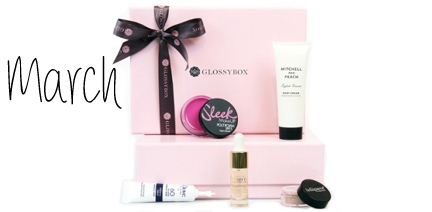 Sleek Pout Polish
Dove Hair Therapy Intensive Repair
Mitchell & Peach Body Cream
Bellapierre Shimmer Powder
Vita Liberata Tan Lotion
5/10 My least favourite box, not very memorable!
April
I love Highlighter, especially coming into the summer months – and finally a lip brush unlike the norm, much better for application!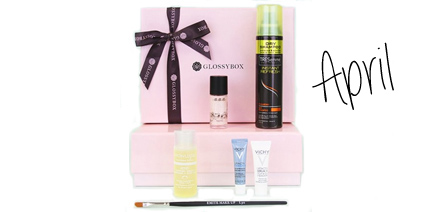 MeMeMe Beat the Blues Pearl Pink
Emite Lip Brush L312
Sunsense Daily SPF 50+
Unica Cosmetics Organic & Natural Radiance Plus
He-Shi Face & Body Gel
8/10 Highlighter Love <3 and I really like Emite products!
May
50 years of Superdrug edition – looked forward to this because I live in both Boots and Superdrug! This also had my favourite ever mascara to date!!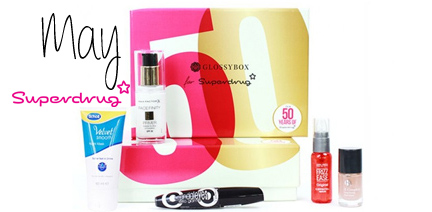 Rimmel Scandaleyes
Scholl Velvet Overnight Mask
Elegant Touch French Manicure
Garnier BB Cream & Beauty Lotion
B Conditioning Lipstick
10/10 Great range of full size on trend products
June
This box had so much potential! However, I was missing a product and one product was smashed, customer service to follow was awful.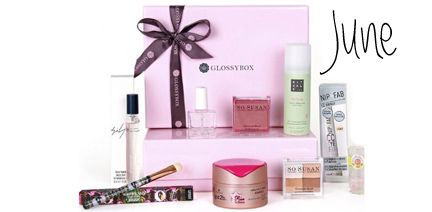 Teeez Flat stiff Brush
Nip & Fab CC Eye Fix
QV Skincare Skin Lotion
So Susan Blush (damaged)
Got2be Rise n Shine Souffle (missing)
4/10 This had so much potential to be a 10! Devo.
July
Fitting theme being the 4th of July and what a bright  and loud box it was with the neon nails!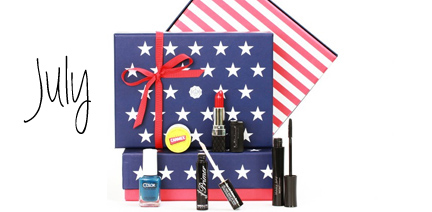 Dirty Girl Detoxifying Mudd Masque
Carmex Lip Balm
ImPress Press On Manicure
Bellapierre Lipstick
Nicka K NY Eyeshadow Primer
8/10 A little bit of everything