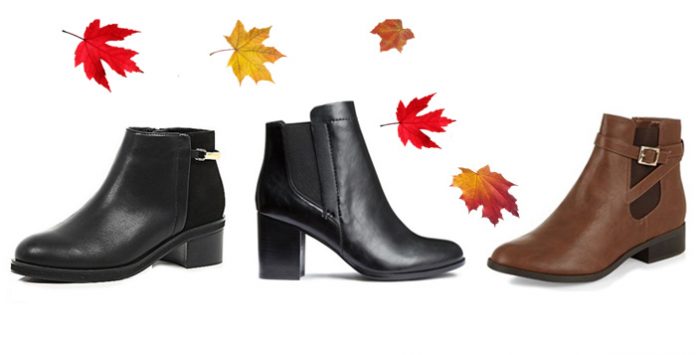 If you follow me on Snapchat it won't surprise you to know that I've already bought most of the boots that I am featuring here. I'm obsessed!! At first I needed just one staple black pair, then I needed a brown pair, then I needed them with a bit of a higher heel, then a platform pair, and then I got a bit out of control. But they're all so pretty, and most importantly – comfortable and affordable!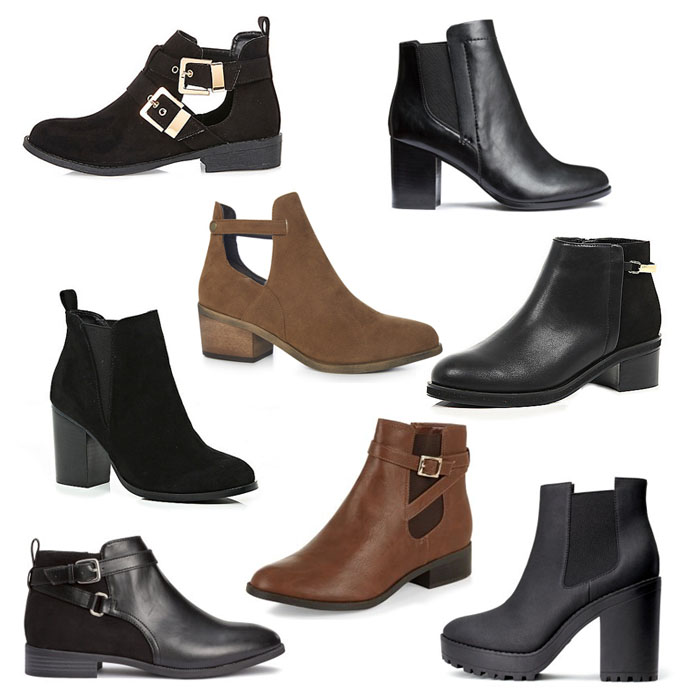 I know I know there's a lot there..but nothing wrong with a bit of choice! Where you'll find them and how much they are is all detailed below – let me know if you have any more to add to the list!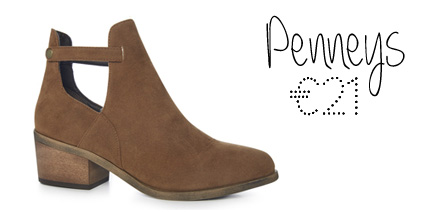 I have these Tan Cut Out ankle boots from Penneys and I LOVE them. They were one of the first pairs of ankle boots I picked up this autumn and they come in black too. They're suede and despite what you might think they have so far kept any rain out. However you wouldn't want to have the largest of ankles with these..
Keeping with the cut out theme, these River Island black nubuck buckle cut out boots are also a comfortable suede number! I've not tested these against the rainy Ireland conditions because I bought them nearer to the start of Autumn but they're still in stock and a nice addition to your boot collection!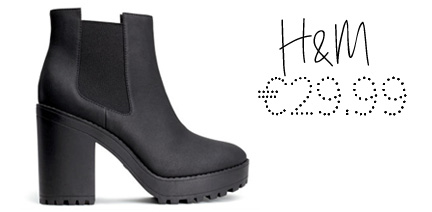 I'm not really a platform type of person, but I loved these H&M platform boots as soon as I tried them on! They're a nice balance of dressy and casual I find, depending on what you wear them with of course! Given they're platform with a chunky rubber sole they're comfy too. A steal at under €30!
The most expensive of the bunch but still affordable at just €55, these gorgeous black strap ankle boots with gold tone harness detail from River Island – they are half leather half suede and are so flattering on the foot! I only got them a week or so ago so only worn them once but I love them already!
These tan New Look strappy chelsea boots are life!! I spotted these on one of the girls in work and they also come in black. I can't find them in my size in either colour anywhere though. Devastating. If you spot them do let me know & I'll love you forever! And again just look at that price- absolute steal!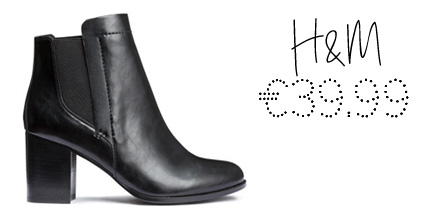 These are just a simple classic ankle boot from H&M! No bells and whistles just leather look with elastic gores. I don't have these in my collection as of yet but I do need to get them! I just really like how they are slightly higher in the front, perfect to dress up any outfit, and not a bad price tag either! Need them.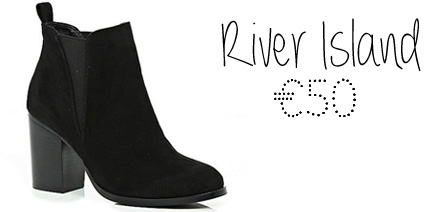 River Island are killing it with their Autumn Winter boot selection as always. These black heeled chelsea boots are the third pair I've bought from them in the last few weeks! I can't get enough of RI! These are limited edition suede look boots and go with almost anything! The price is in line with most of the RI boot range at €50.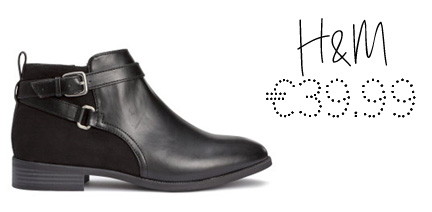 These H&M jodhpur boots are diviiiiiine! I don't own these YET but I will! They're a mix between the New Look strappy chelsea boots above and the River Island half leather half suede ankle boots. So naturally I need them in my life! Gorgeous structure to these boots and for that price they're practically free right..?
So there you have it – my top affordable picks for A/W! There are so many to choose from this is only a few. If I've missed any that you think I need to add to my collection – please let me know!! Feel free to facilitate my shopping and boot addiction!