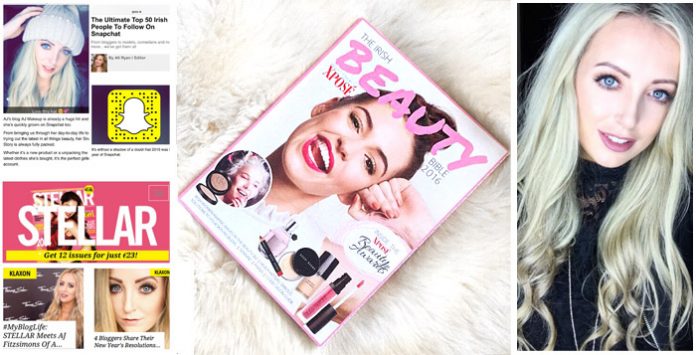 What a year 2015 has been! Since launching the blog a year ago there has been countless highlights and opportunities and I'm going to give you a little roundup of some of them below. It's important to reflect on positive moments and achievements – no matter how big or small. And look forward to a healthier and happier new year!
There has of course been plenty of negative experiences and lessons learnt this year (the hard way) and of course some sad times, but I don't want to dwell on them here, this is my happy place!
Xpose's Irish Beauty Bible feature
We chat to five of the top beauty bloggers in Ireland about the good, the bad and the ugly in the world of online beauty.. Wow – little did I know when I searched the shops for Xpose's Beauty Bible last year that I would have a 2 page feature in it this time round! This was such a fun day of shooting with 4 amazing fellow bloggers and I was only delighted to have been chosen to feature along side them all! The photoshoot and interview took place during Summer but hit shelves in December and will be on sale for the next 6 months-ish, Thank you so much for all your lovely snaps, support, and encouraging words that I continue to get daily, this was truly a highlight on my 2015!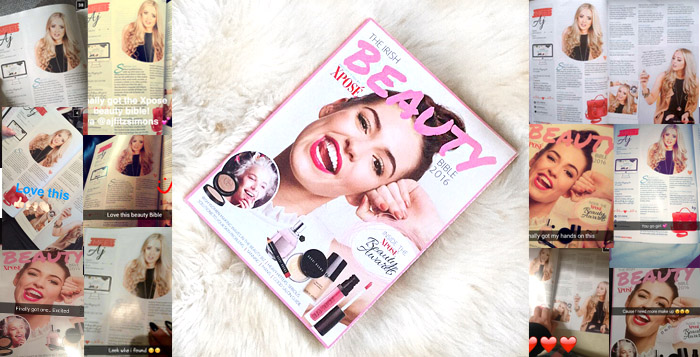 My Friends' Success
Nothing excites me more than witnessing the success of friends, family and fellow bloggers and industry colleagues. No matter how big or little their milestones or achievements may be, I am always there to support and help out where possible. 2015 saw the launch of my friend Sue Jackson's SOSU range, Kelly Donegan's climb of Machu Picchu, the Snapchat Bridie's 1st brunch, Laura Cunningham's launch of Hippenings, Marissa Carter's new product launches, Joanne Larby's book Fairy Tales, celebrating the YES vote, Engagements and Weddings, and I should probably also mention my little brother passing his Theory test with flying colours!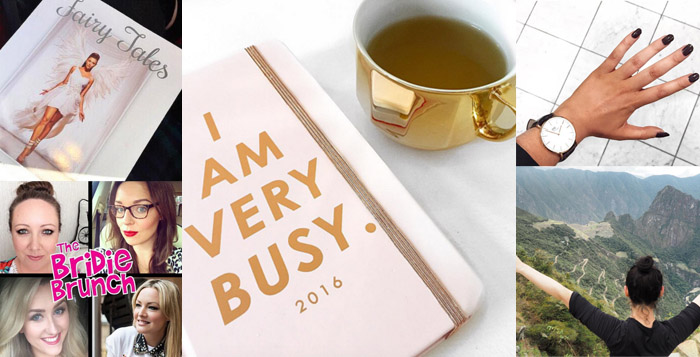 Lip Fillers
I already have a blog post that includes why I got these done, but I can sum it up in one sentence – there are no photos of me smiling pre July of this year. Need I say more!! But not only that. even when taking photos I covered my mouth with my phone so that you couldn't see my lips. They were non existent, and I only ever wore a nude colour on my lips so as not to accentuate them. Now however, I am full of smiles and rocking all kinds of lip shades. Lip Fillers with The Avoca Clinic have really changed my life this year!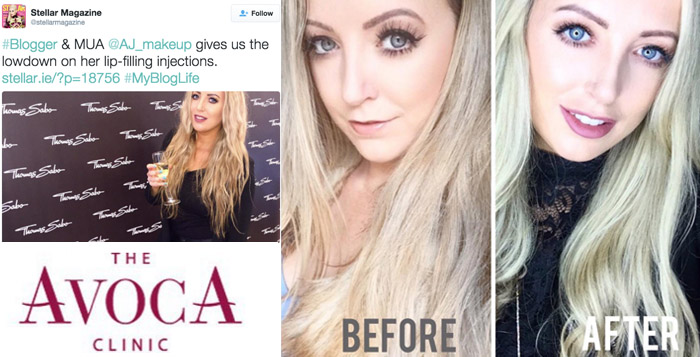 Invisalign Clearbraces
This goes hand in hand with the reason I got my Lip Fillers, the lack of a confident smile! My teeth weren't entirely visible when I smiled so this affected my confidence, especially when posting Selfies which are essentially exposed to tens of thousands daily, or even posing in public for press photos at events. My teeth were never really crooked, they are in the process of being pushed out as I have an overbite and they are leaning inwards. If you want a separate blog post on my Clearbraces journey to date let me know!
Blogging Community
FRIENDS. I mentioned this in my Xpose interview and every time I'm asked what my favourite thing about blogging is. And it's the community. I feel so privileged to be apart of this positive group of friendly, hard working and talented bunch. I have made friends for life through what essentially started out as a hobby for me, I've only ever had positive experiences which I'll treasure forever! Looking forward to meeting even more new people in 2016 as the community grows.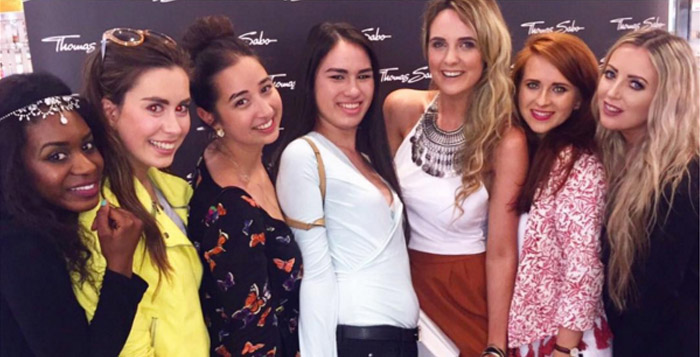 Media Features & Blogger Panel
I loved being featured in articles on media and news websites. It's an honour to be approached to be interviewed and also to have taken part in my first blogger panel along side 2 other lovely ladies in the beauty industry! As a blogger these are great little milestones to achieve, especially within my first year of blogging!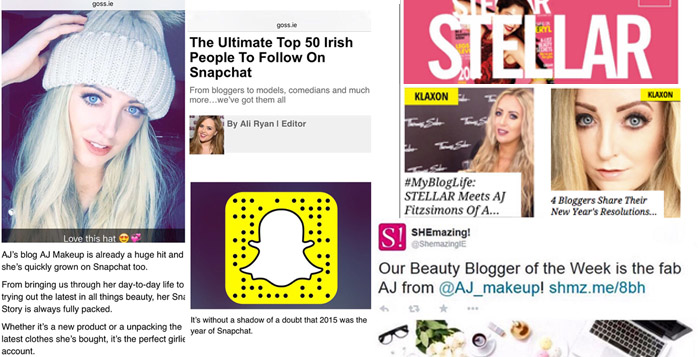 Diploma in Digital Marketing
I work full time in Online and Social Media Marketing and have done for over 3 years, so I felt it was only right to study for a qualification to complement my career choice. I studied for this whilst working full time and blogging part time so it was definitely tough to get that work life study balance right. But I did it, and couldn't be more delighted!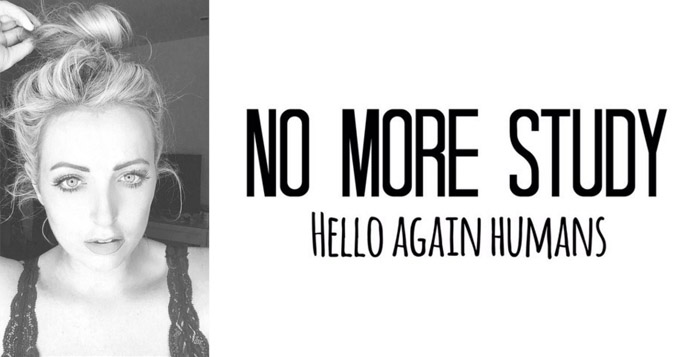 Blog Awards Finalist
I was honoured to be nominated in 4 categories in 2 blog awards this year, and even more delighted to have made it as a finalist! My little blog was being recognised very quickly and this made me very proud! I didn't win however, but I really didn't mind – I was just so happy to even be considered that soon and make it as a finalist! The categories in the Irish Beauty Blog awards were Best Design, Best Social Media and Best Beauty blog, and in the Blog Awards Ireland was Best Beauty blog!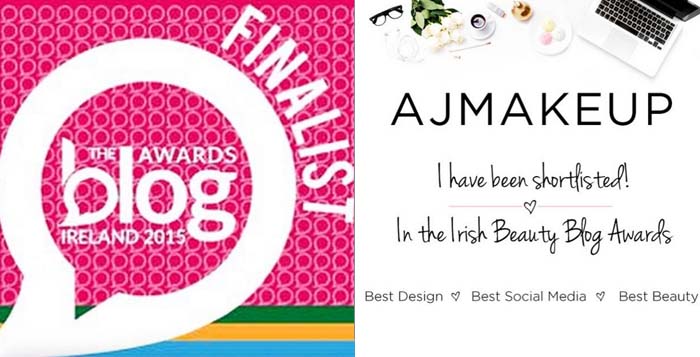 Snapchat
Not sure you can mention the year 2015 without the word Snapchat! Despite its release in 2011 it really took off in Ireland this year particularly for bloggers and personalities. For me personally it has been a way to really connect and get to know my followers. I engage with everyone daily through this medium, and it's a way of instantly connecting with the 5k people that view my story daily! Not only that but it has also been a way for me to discover new bloggers and those outside Dublin, I would never have gotten to know Sharon Leavy from Behind Green Eyes, Lisa Jordan from Just Jordan, Sera Emily from The Style Guide, Ursula from MomFitnessDiary, Jen from TooDollyMakeup and Laura from LauDempMakeup who I now chat to almost daily! A list of who I've been following from Day 1 can be found here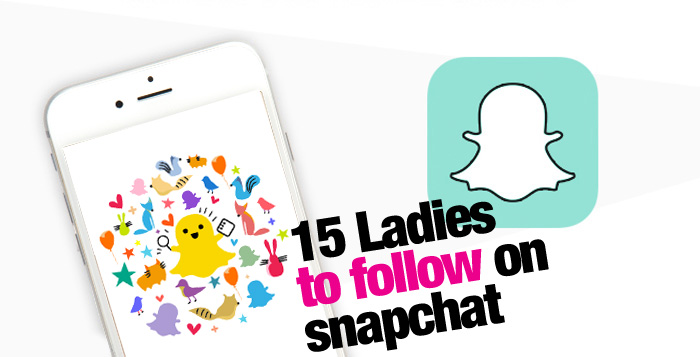 Instagram
I have reached almost 10k followers on Instagram! Currently at 9647 but who's counting.. Back in May of this year I only had a couple of hundred, I hadn't really invested that much time into it before then. So I decided to kick it up a notch by posting image after image of the most aesthetically pleasing photos I could in order to produce a quality Instagram account. I have never been one to just post Selfies, Pinterest Images or Memes – unless they are memes I've created myself! Alot of time and effort goes into my Instagram, I'm relatively strict as to what I post there!
New Job
I started a new job in October of this year and it's one that I look forward to getting up and doing every day. Prior to that I didn't feel excited or particularly challenged by my role – even though I worked for and with a really great bunch of people. But like many jobs you do for a long time, you can get into a rut! It's important if you're not happy to move on, take risks, and find something you love doing!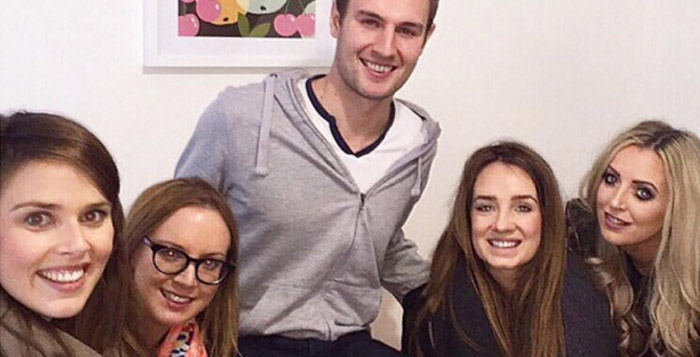 New Apartment
After 7 years of living in Blackrock I finally moved out to a beautiful apartment in Sandyford. I am obsessed with it, as are you all that follow my Snapchat! I'll be doing a highly requested apartment tour soon now that I have my new camera! I just love it!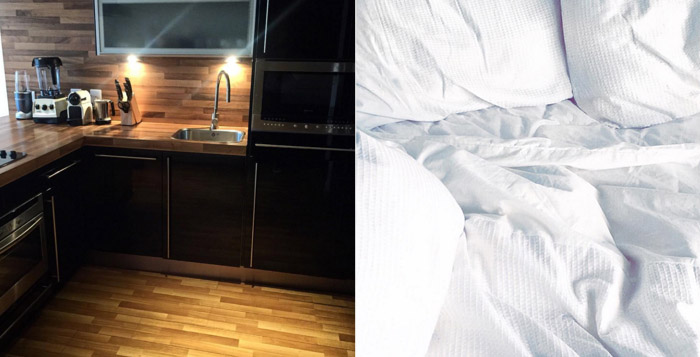 Brand & PR Relationships
I have been beyond lucky to have been approached by so many amazing Brands and PR companies this year. They have been so supportive of my blog and have trusted me and my blog's reputation to work alongside their brand. Wether that's a campaign, event, new product release, masterclass or even a charity run! It's been a pleasure to work with each and every one of them – even back a year ago when my blog was just a newborn!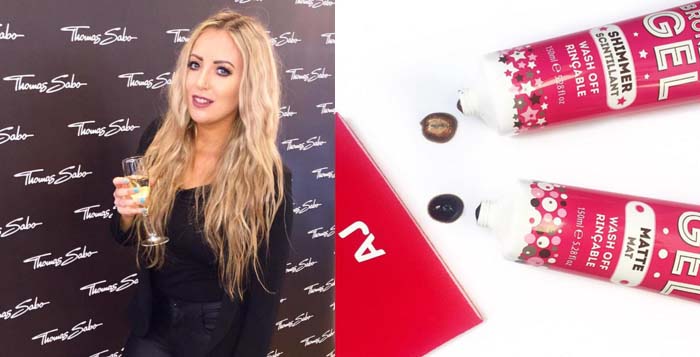 Weightloss
This isn't something I ever really talk about because I don't post transformation photos, but in the last 2 years I lost over 3 stone. 2015 has been the year I reached my initial weight goal and became comfortable in my own skin. I have now set myself a new goal in 2016 of becoming a fitter and even healthier me! I have lots of tips in the lifestyle section of my blog if weightloss or healthy eating is one of your 2016 resolutions too! Thank you so much for your feedback when I was documenting my clean eating on Snapchat during the month of November!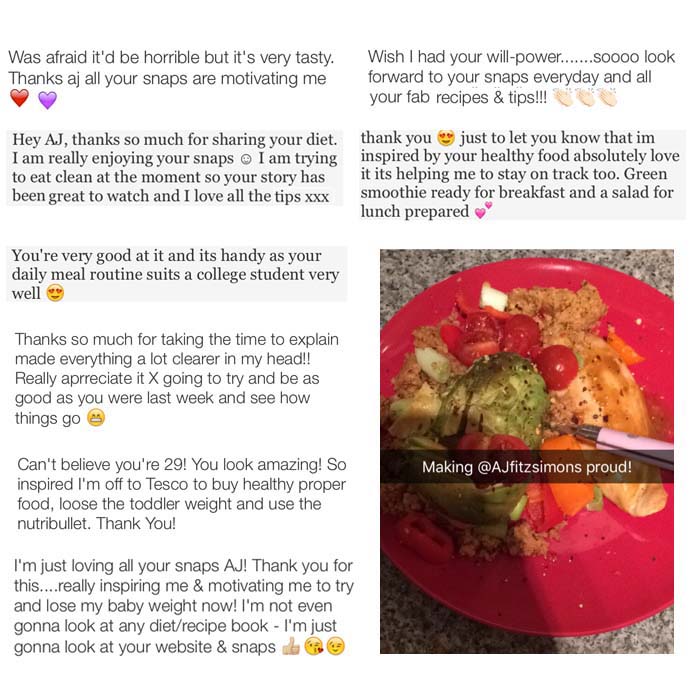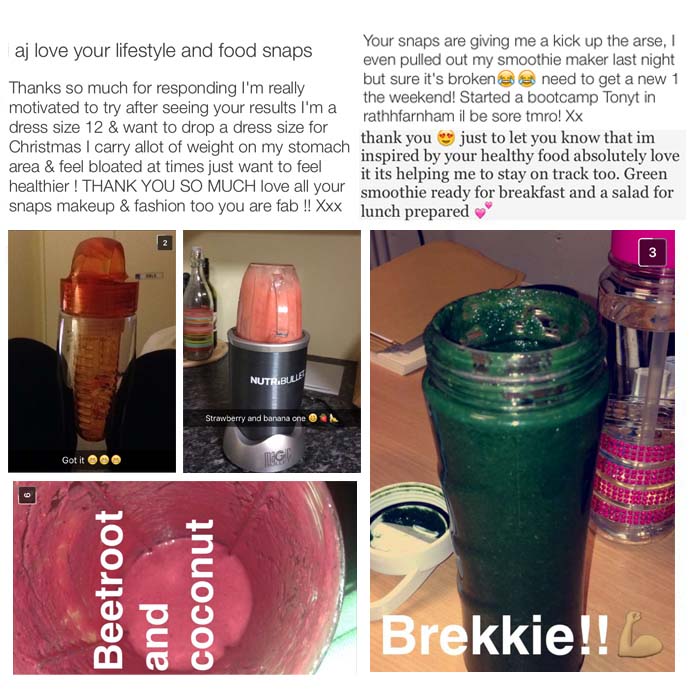 YOU
Last but by no means least, you, the readers, the supporters, the motivators. You all inspire me to continue what I'm doing, the wonderful messages I receive daily are beyond what I could ever imagine receiving. You're all so kind hearted, I'm very lucky! You may say that I motivate and inspire you but it really is the other way round! I thank you all for sharing this journey with me and delighted to be kicking off 2016 with you all, and hopefully gathering a few more of you lovely people along the way!
As always, I'm just a Snapchat, Instagram message, Email, Tweet, or Facebook message away, so don't hesitate! Have a great new year all xx