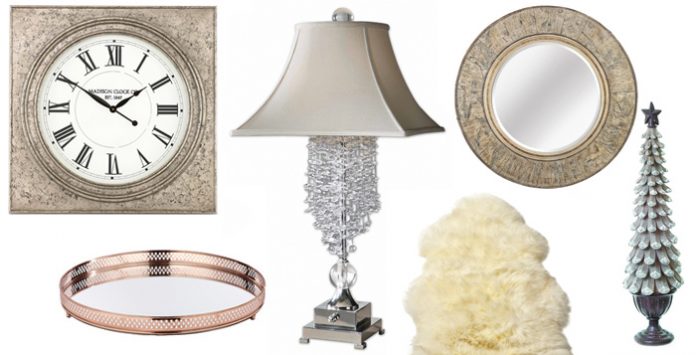 As most of you who follow me on Social Media will know – I moved house during the month of December in the midst of studying for a final exam and have been obsessed with furniture shops, interiors, and every homeware section of every place ever. Thankfully though, you're enjoying those snaps too and I have a highly requested apartment tour coming asap!

One of the stores I've been obsessing over that really suits my style is Red Earth. I'd never heard of it before this month, I just happened to wander in as it's super close to my new apartment and I don't think I've stepped out of the place since. So if it had turned out I failed my exam I was definitely going to start placing the blame on my frequent ventures in here! Thankfully, I didn't.
My Snapchat followers all seemed to share my love for it too though, having already picked up some of the items I am going to feature here today! And giving me inspiration as to how I will style them myself in my own apartment! They stock so many brands, it really isn't a one style fits all place – they have pieces to suit all ages and lifestyles, no matter what life cycle stage you're currently at!
Red Earth is the home to Mindy Brownes – an Irish brand of Irish Design! Designed by a team in Mullingar actually, which is possibly why I hadn't heard of it before now. Their Red Earth store in Beacon South Quarter Sandyford is only a few months old, but their Mullingar store is well established! And Mindy Brownes is also stocked in Arnotts!

Their store in Sandyford is laid out beautifully, as is their catalogue in fact, a venture in here will make you need and want it all! They have such an incredible selection of lamps, and have plenty of clocks, mirrors and furniture to suit all styles too. Travel inspired, Luxe inspired, Lodge inspired, and just downright pretty and unique pieces!
Below is my favourite picks from the store, and some of these I have already as you'll know from my Snapchat! Once my apartment is finished and Santa brings me my new camera – I'll do that tour you're all dying to see. If not on the blog it will be on YouTube!
Fascination Lamp – €379.95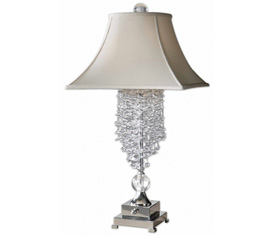 Just take a moment or 20 to look at this beauty!! The Mindy Brownes range of lamps really are one of a kind. I cannot tell you how difficult it was to settle on picking just one, they are all so stunning and all so different to each other! It was love at first sight in store with this one, then stalked it online and then in the catalogue, then back in store and back online again. So it's safe to say it was definitely the one! This picture does it no justice at all so I would suggest you use the zoom tool on their website to check out those cascading crystals for yourself! Their lamps range from just €79.95 upwards.
Roza Clock €199.95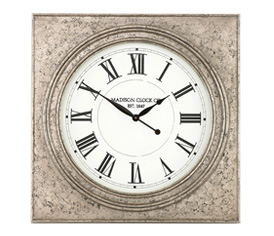 Trust me to pick a clock that's square out of all the clocks they have to offer! Similar to the lamp – this one jumped out at me straight away. I do reckon a lot of it is down to the styling and layout of the store – you can really get a good picture in your head as to how it would look and what other pieces would complement it. This one is quite big at 32″ high and wide, but they have plenty of sizes in their range, with prices starting at €44.95
Kellie Mirror – €299.95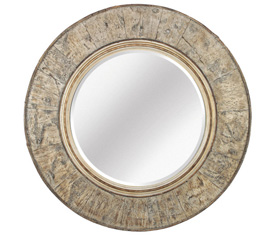 This Kellie mirror is such a stand out piece, it's huge too at 45.5″ in diameter. This is probably around mid range price wise but their mirrors start off at around the €80 mark, they have both full length and wall mirrors and you can view all their Mindy Browne mirrors on their site
Christmas Pine Tree (large) €84.95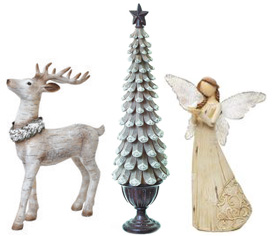 When it comes to Christmas decorations, I like unique pieces placed around the house rather than an abundance of sparkly green and red plastic bits. That's just my personal preference. Especially if your apartment is small like mine and can't exactly fit a huge amount of decor, these bits complement the place perfectly. They have plenty of Nordic Christmas inspired pieces that really do represent the beauty of the season. The price range for these begin at just €9.95 and will never date!
Sheepskin Rug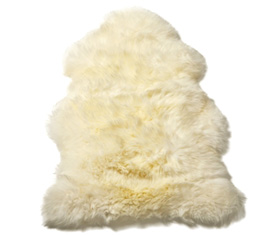 I understand this may not be to everyone's taste, but they have plenty of throws and rugs in store to choose from. This isn't actually from the Mindy Brownes range, it's from one of the many established brands stocked in Red Earth. This rug is SO soft and luxurious feeling. I initially had it by my bed as a rug but at the moment have it as a throw on my new couch! It looks so pretty no matter where I place it!
Rose Gold Mirrored Trays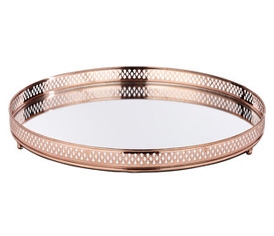 So this wouldn't be a favourites post or a wish list if it didn't feature an element of Rose Gold now would it! These drew my attention the moment I spotted them in store and it's one of the first items that I got huge feedback from on my Snapchat – naturally! I have this tray in this large size and a smaller size and they are such a stand out feature for sure!
No doubt for the foreseeable future you'll see me posting on Snapchat more bits from Red Earth and Mindy Brownes that I spot and need to add to my apartment! If you've any questions feel free to comment below, snap me, or drop me an email!

Note: Some of the items mentioned in the above post were gifted to me.