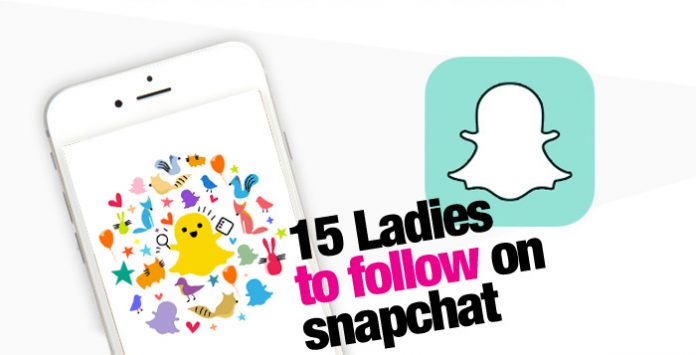 This comes highly requested following my 15 Things I Hate about Snapchat post! Glad you all loved it, some light hearted fun and I got some great feedback so give it a read if you haven't already! 

Firstly, this post was getting a bit out of hand because I wanted to mention everyone but that was just not possible! I also wanted to mention more of the newer people to Snapchat in this post because you're probably already following a majority of the rest! They're in no particular order other than they appeared first when I scrolled through my feed of stories just now, but go follow!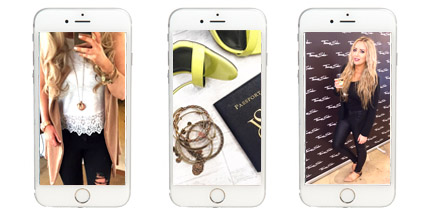 Secondly, if you're not following me already then please do! – I snap mostly fashion, beauty, and healthy eating related stuff, & I bring you along to events too! Lots of hauls because I do silly amounts of shopping & I love snapping you back! Username is AJFitzsimons & you'll find all the cool people's usernames listed below!
FYI – These photo's are taken from their instagram or blog – I didn't do any creepy screenshots!
Sharon Leavy [sharonleavy]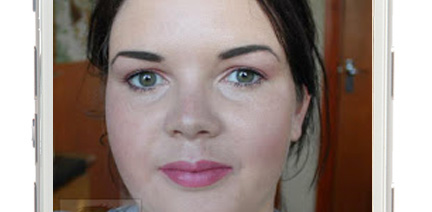 She is one of the highlights of my day – I know I'm going to laugh when I check her story! Her facial expressions, and the phrases she comes out with and one liners – and she says exactly what she thinks! A lover of Chemists, Penneys & Stationary, & is as real as they get! Who is she? Blogger at Behind Green Eyes
Marissa Carter [cartermarissa]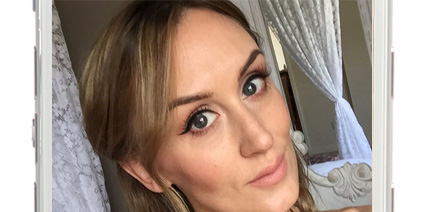 We've been following each other for years on Social Media and she's the ultimate beauty expert! She has been in the industry for a long time & she really knows what she's talking about. You also get some sneak peaks of fab new upcoming Cocoa Brown releases! Love it! Who is she? Owner of popular tanning brand Cocoa Brown
Kathleen O'Rourke [squidgemundo]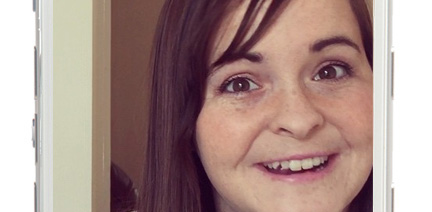 This girl just has THE cutest face! Always laughing or smiling or with a cheeky grin! She shares my love for shopping, I foresee both of us homeless and broke one day but we'll have lots of lovely things at least! She also has a pug and I need him in my life! NEED. Who is she? Beauty & Lifestyle Blogger at Squidgy Moments
Suzanne Jackson [sosueme_ie]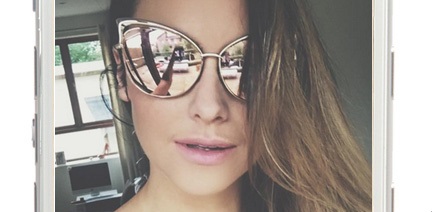 Sue provides a great balance of work, play and all things fashion and beauty on her Snapchat! She comes across in her snaps exactly how she is in person – very genuine! And her cute doggies Harper & Coco are almost always by her side!! You'll get great insight into the life of a full time blogger! Who is she? Blogger at SoSueMe
Kate Kelly [katekelly1]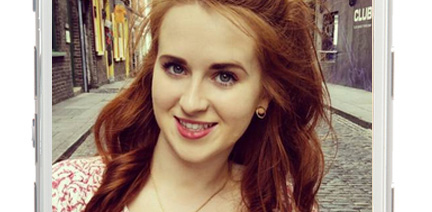 Kate is just the loveliest girl you'll ever meet! Anytime we're together it's non stop chats and watching her snaps you can see just how friendly she is! She lives a clean and healthy lifestyle and of course loves all things beauty and fashion too. A blogger buddie! Who is she? Fashion and Beauty Blogger at Pure Irish Sugar
Rosemary Mac Cabe [rosemarymaccabe]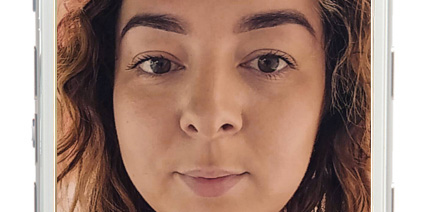 You will see lots of this ladies face! She chats to the camera mostly which is especially OK because her skin is flawless – how does she do that!! She gives a good insight into her day all things good, bad, rant related and some good beauty stuff there too, & has a love hate relationship with her brows Who is she? Deputy Editor for Stellar
Karen Constantine [lovelygirlybits]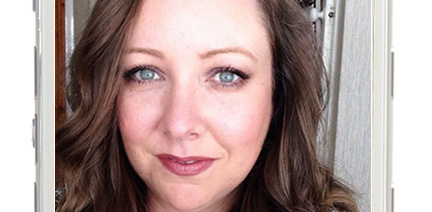 The stuff she comes out with sometimes I can't even describe. She's a funny one and has an obsession with all things makeup and beauty – she will sit there and apply layers of makeup because she loves it so much! We  both share the love of buying pretty things for pretty Insta pics! Who is she? Blogger at Lovely Girlie Bits
Stephanie O Quigley [stephanieoq]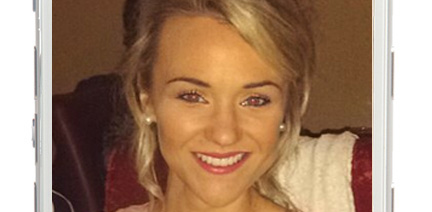 Seriously dedicated fit lady here. GOALS. She leads a very clean and healthy lifestyle and shares these in her snaps! She's the sweetest girl and always so friendly when you meet her! One of my blogger buddies with some great beauty and makeup insight too! ALL THE LOVELY FOOD! Who is she? Blogger at Snapped Up
Laura Cunningham [cunninghamlaura]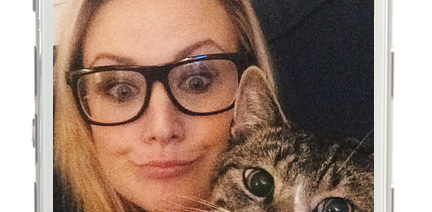 So funny, so down to earth, and looks like great fun! Another one that just tells it how it is and doesn't take herself too seriously! And you'll want to steal her cat Mark! She's got an interesting venture coming up soon called Hippenings so keep an eye out for that! Who is she? Editor for Confetti Magazine
Aoibhe Devlin [aoibhedev89]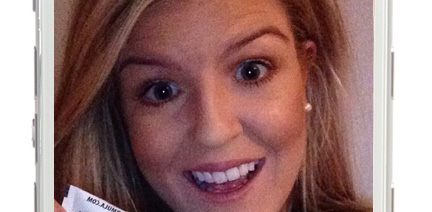 I've known Aoibhe for years we've worked together on shoots and fashion shows! Her love for fashion is like no other, and always has the nicest designer stuff! Very sweet girl, super friendly, always smiling & always so helpful! She's just returned from living in Oz too so ask her anything! Who is she? Blogger at The Secret Obsession
Rosie Connolly [rosieconnxxx]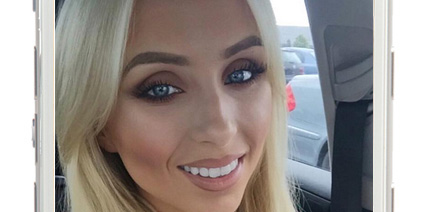 How one person can be so gorgeous all of the time I'll never know! Rosie is a very sweet girl & this comes across in her snaps in abundance! Lots of Fashion & Beauty & her baby Harry features too! Anyone getting married you'll find she will soon be blogging her journey! Who is she? Blogger at Hearts, Heels & Handbags
Holly Shortall [hollywooddublin]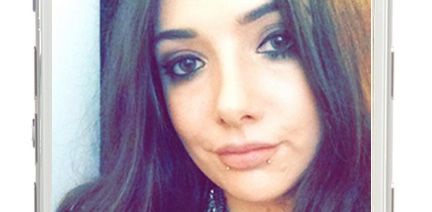 Talented illustrator with a very popular rabbit that has drawn the attention of thousands to her Snapchat! Another funny one that tells it how it is and doesn't take herself too seriously. We both share a love for leopard print & has recently encouraged me to chat to the camera more! Who is she? Illustrator at Holly Shortall
Lisa Jordan [justjordanblog]
Lisa is a very sweet and down to earth lady from Cork! A makeup artist with a serious passion for fashion so you'll find all of this on her Snapchat too! Always in great form, will instantly brighten your mood, and loves to try a good home cooked meal for her husband! Who is she? Lifestyle & Fashion blogger at Just Jordan
Sera Emily [seraemily]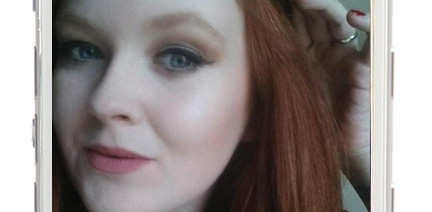 You can blame Sera for my pretty new diary! She set off a ban.do storm when she posted that beauty on her Snapchat! See, this is the thing about following bloggers on Social Media, you always want what they have! Sera (pronounced Sarah) is launching her new blog soon too! Who is she? Blogger at The Style Guide
Sinead Kavanagh [thebeauttruth]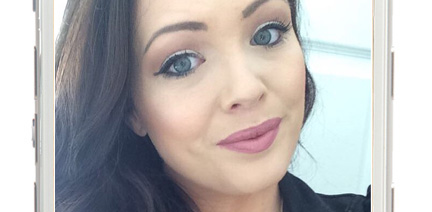 I didn't think it was possible that someone could shop just as much as me, if not more! And I love her for it! She is another person I always rely on for makeup and beauty recommendations – the name of her blog says it all, she's always so honest and tells it how it is! Who is she? Blogger at The Beautiful Truth
Sue Jordan [itscherrysue]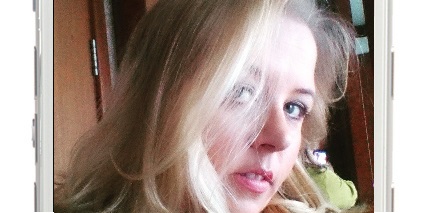 Perfect balance of beauty and rants! She's been in the blogging industry a very long time so she knows her stuff! Her jimmy rustlers come to life every so often on her Snapchat – if you're a follower of her blog you'll know exactly what I'm talking about! Who is she? Blogger at Cherry Sue Doin the Do
Jennifer Donohoe [jennydono

hoe283]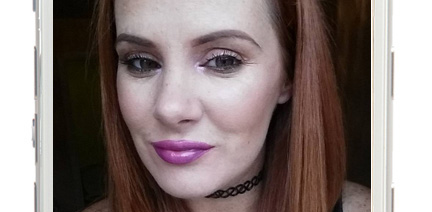 We've worked on shoots together over the years and she is now living her dream of being an MUA with her own fab studio that always seems packed with students! Another reliable source for makeup and beauty advice, she loves her house coat and a good dupe! Who is she? MUA & Blogger at From Matte to Metallic
There are so many others I want to mention but I had to limit the post somehow otherwise it would go on for days! I'm loving that more and more people are joining too, and already I can think of 15 more new people you should add!! I do mention people to follow on my Snapchat from time to time so check me out on there for more recommendations!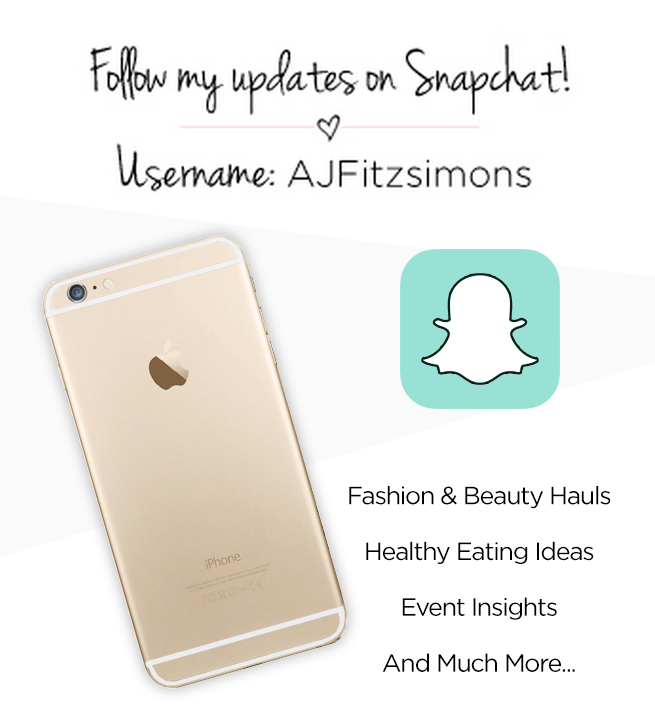 Does anyone else feel like Snapchat is taking over their lives? But, I love it!