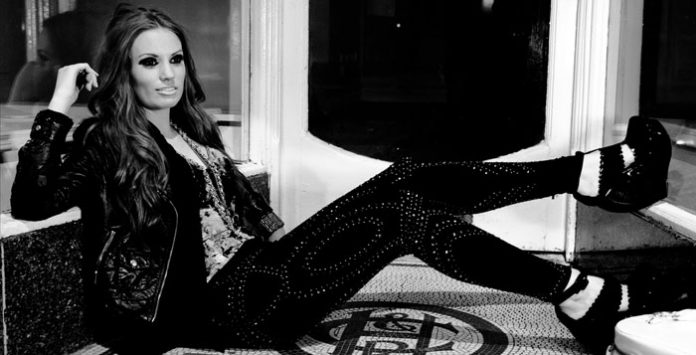 The team came to my part of the world to Blackrock for a shoot because I have a private beach area in my neighborhood only accessable via a special key so where else to have a shoot in a more exclusive area! However this was not meant to be because it was so windy and way to dark along the coast so instead we took to the streets of Blackrock Village and came up with these..
Photographer for the shoot was Richie Buttle, Fashion Stylist was Gill Keogh Styling and Hair Stylist was Tassia Fitzsimons.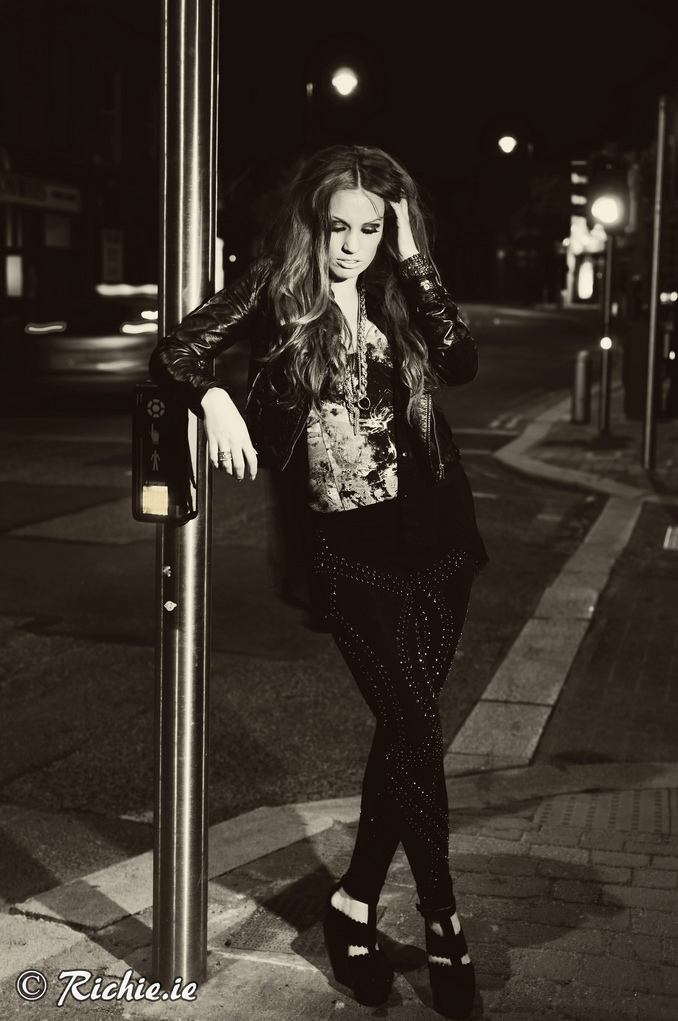 This was the first time working with Richie, Gill and Tassia, and what better way other than the comfort of my own home 🙂 My sitting room was turned into Gills very own personal wardrobe – an abundance of amazing clothes everywhere! And my dining room became the hair and makeup studio! Lydia arrived with really long amazing (natural) red hair, very jealous its fab! We all got on really well having the chats getting ready for Richie's arrival!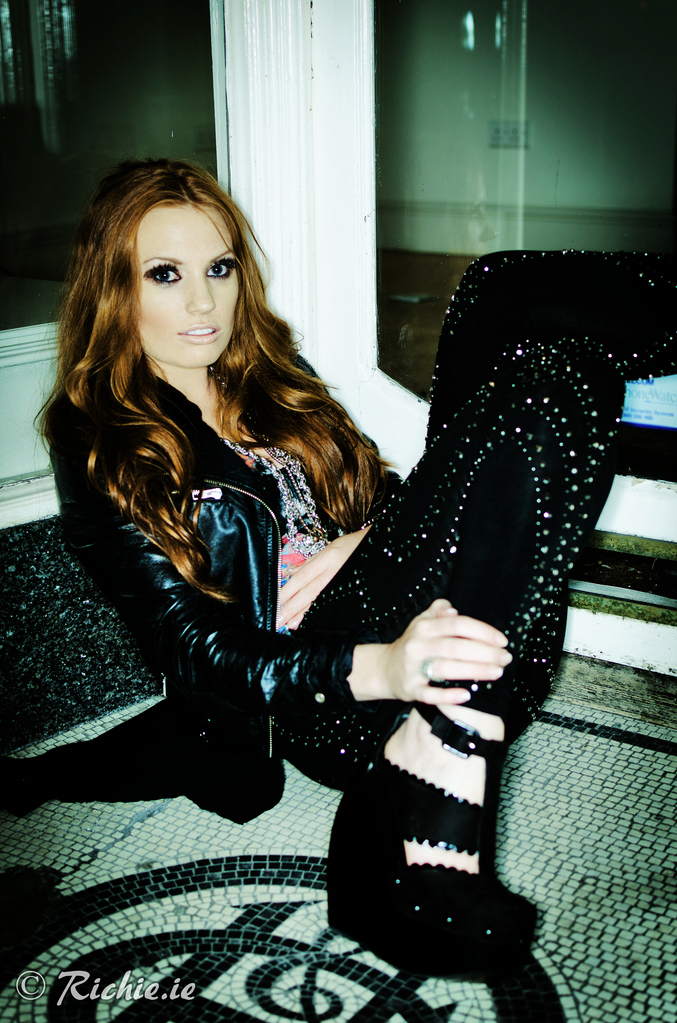 Lydia is not a fan of her freckles so she requested I cover them up for this shoot. See Here to check out Lydia's amazing natural features in another shoot I did with her. We went for a dark almost grungey eye. This was wear I fell in love with the stylist and worked with her on many future shoots because i just loved the styling for this!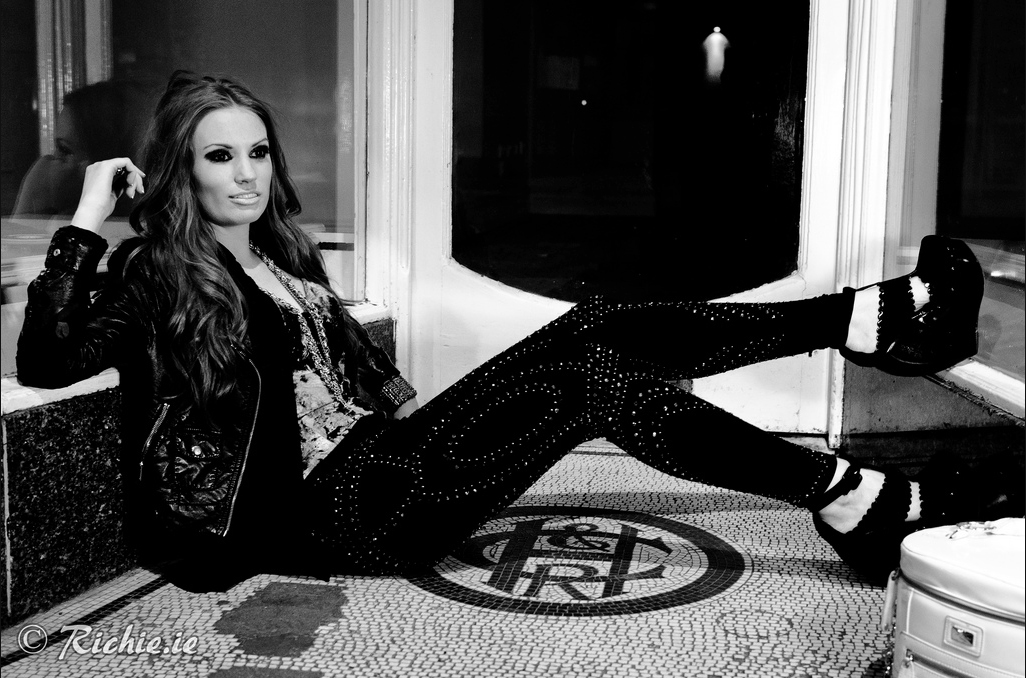 Tassia did a great job on lydia's hair because its so thick and heavy and Lydia's hair wouldnt be naturally wavy so it was quite an achievement to keep it the way it was throughout the shoot!