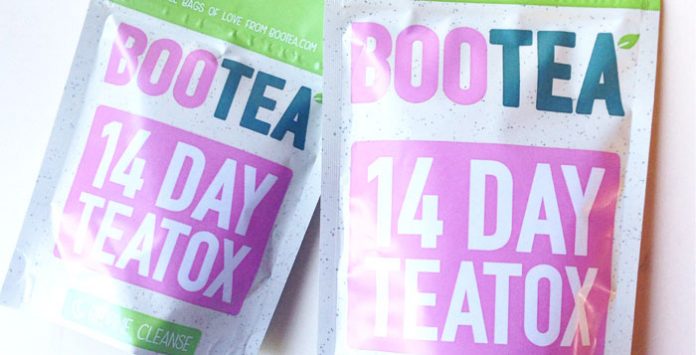 So after seeing Bootea Teatox posted again and again on my Instagram feed I just had to check it out. I follow lots of health and fitness accounts from my personal Instagram so I eventually succumbed! I bought mine online directly from Bootea and it worked out at approx. €30 including delivery from the UK for the 14 Day Tea Detox. I'm such an impulse buyer so I didn't even check to see where it was available in Ireland. I've since seen it in Holland and Barrett for €27!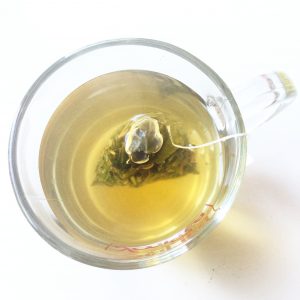 With the 14 Day Teatox you get 2 Teas. A Daytime Detox and a Nighttime Cleanse. The Daytime Detox is to be taken every morning for 14 days as soon as you wake up in the morning, and the Nighttime Cleanse is to be taken every second evening before bed.
You get 7 nighttime bags and 14 daytime bags! I found both teas tasted good – I actually looked forward to them! I thought given they were for a detox that they wouldn't be enjoyable but thankfully I was wrong! They are in a nice silk like pyramid bag but inside looked like dirt, twigs and leaves! They didn't look great to be fair but that was no reflection on the taste at all, and no bits escaped the bag either!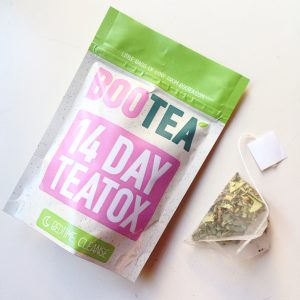 I didn't realise until after I bought the tea and read the instructions that the nighttime tea induces a laxative effect. Yes, there I said it. To naturally cleanse and detox the body. It said this would occur 8 hours after consumption.
I leave for work at 8.45am in the morning so I was not taking any chances and had my nighttime tea at 9pm. I'd rather wake up at the early hours than be blind sided on the way to work. For me, this natural cleanse occurred around 10 – 11 hours after I drank the tea rather than 8. It would literally hit me instantly with a slight tummy pain – thankfully I was always still at home! So plan your nighttime tea carefully ladies!
Results
I definitely felt so much lighter throughout my time taking the tea, and as i said above I really enjoyed the taste. I felt it supressed my appetite during the day so was never hungry for my breakfast so I start having it that bit later in the morning. In terms of weight loss I lost 3 kgs (just under half a stone) in 2 weeks and my stomach was much flatter. I definitely felt cleansed!!
It's important to note that I didn't have to change my eating habits for this tea at all because I eat clean and healthy regardless. So no real lifestyle changes were necessary so I was very happy with these results. One of my friends changed her diet to a healthy diet similar to mine when starting this tea and lost over half a stone! Proving that this is definitely a great way to give someone the kickstart they need to start eating healthy – because realistically who wants to pay almost €30 for tea and continue to eat crap! You will surely get no results!
Everyone's results will be different depending on their start weight and how much of a change in your diet you make throughout the 14 days. Of course someone who changes their food intake from cheese and cakes to pineapple and protein are going to see major results. I stuck to clean living and still managed some great results so they were definitely a worthy investment and will be repurchased!
Overview
If you are already eating healthy and want a detox/cleanse coming up to a holiday or special event then this is for you!
If you are contemplating starting a clean eating venture and need some motivation to kick start your journey then this is definitely for you too!
If you're going to continue to eat crap then I wouldn't foresee any huge results from this tea so don't bother!
I was literally only in Holland and Barrett with my friend the other day checking out this tea again because I'm definitely repurchasing for the lead up to my holiday to Andorra this Christmas!
Let me know if you've tried it and what you think! If you've any questions that I haven't covered already be sure to let me know x