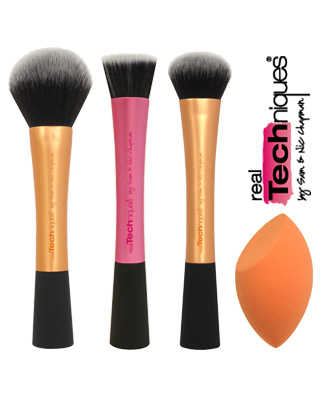 Finally!! I have got my hands on some Real Techniques brushes!! I've been watching some international YouTuber's lately and these brushes have been mentioned again and again. As I've mentioned before, since becoming a makeup artist in 2008 my entire kit has been built around MAC and have only recently started investing in other brand brushes! MAC have never let me down so if it's not broke don't fix it!
Another reason I had delayed investing in these is because they come in plastic packaging so I can't get a good feel of them. Any makeup artist can tell straight away the quality of a brush just by touching it. The face brushes seem to be the most popular brushes featuring in the YouTube videos so I decided that these would be the ones I would try out! I also really wanted to try out the sponge too – I really like the shape and it's multifunctional. I've started testing liquid concealers  as opposed to my usual cream based Benefit Boi-ing which I apply with my fingers, so the sponge should make for a nicer application!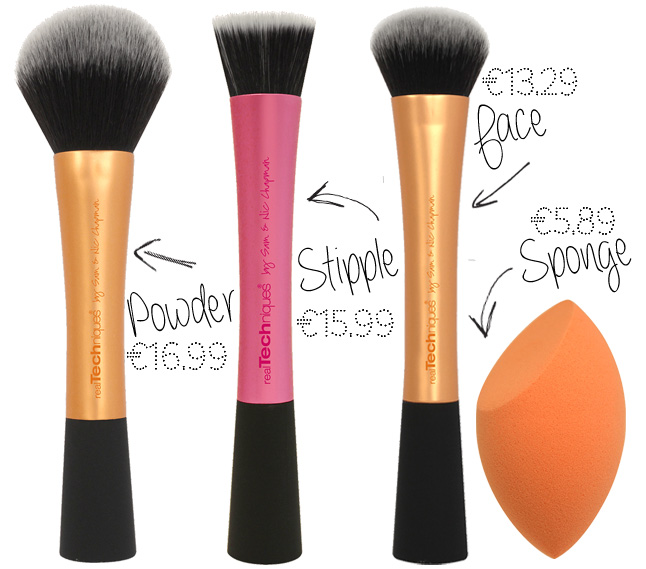 Above are the 3 brushes and sponge I invested in this time round. A powder brush, a stippling brush, a face brush and a complexion sponge. I got these in Sam McAuleys in Carlow and was surprised at how reasonably priced they were! It's probably because I'm used to the expense of MAC! I was delighted when I got to the counter and found out they were 33% off!! I got these last weekend but I just checked Sam McAuley's website and the special offer is still ongoing, so if you're in any way curious about these then go for it!
The above prices I listed are full price, I got all 4 for €34.78 as opposed to €52.16, but they're still good value at full price!
I quickly tried some of these brushes out the night I bought them before heading out for Halloween, I used the sponge for under eye concealer and I've used that daily since – I love it!! And I used the expert face brush to highlight! See below a pic from the night out dressed as a cat – i'll post a full review soon!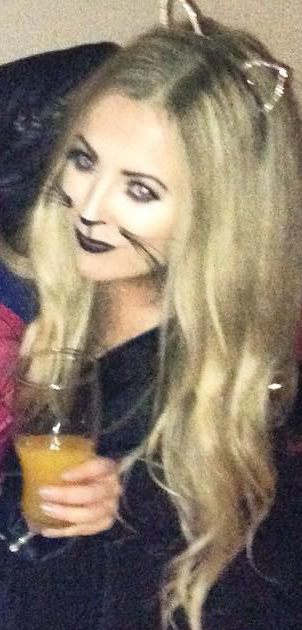 Now, who's tried the eye brushes?? They're next on my hit list!! x