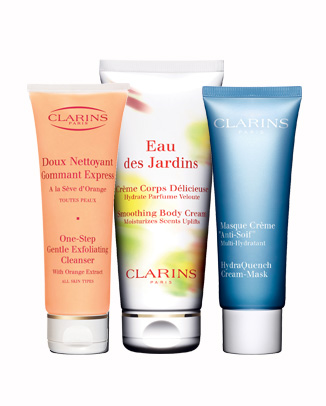 Delighted when I went into Boots to pick up some products from the Clarins Beauty Range to see they had a Big Beauty Gift offer! Buy 2 full price products and choose 3 free travel size essentials worth up to €64 and some of these were full sized products so the offer was too good to pass up!
Clarins isn't my go to range – in fact I'd never even think about checking them out at all, but committing to being a Blogger means spending time and money testing products to suit all skin types and budgets!
I went in specifically to pick up the Beauty Flash Balm as this has such a good reputation and as a blogger I don't want to always just try out new to market products, I want to find some long standing treasures too! I've been checking out highlighters in various brands lately so I decided to pick up their Instant Light Radiance Boosting Complexion Base in the colour Rose so that I could avail of their Big Beauty offer!
The Clarins' ladies in Boots were very helpful when it came to helping me choose which 3 extra products to go for because I didn't know much about the range on offer so I really needed and appreciated their assistance!
The following were the items to chose from:
Gentle Eye Make-Up Remover 50ml
One-Step Gentle Exfoliating Cleanser 50ml
HydraQuench Cream-Mask 30ml
Multi-Active Skin Renewal Serum 10ml
Extra-Firming Tightening Lift Botanical Serum 10ml
Super Restorative Replenishing Comfort Mask 30ml
Relax Body Treatment Oil 30ml
Exfoliating Body Scrub 100ml
Toning Body Balm 100ml
Eau Des Jardins Soothing Body Cream 100ml
As you can see some are full size and there's plenty of choice! I went with the Exfoliating Cleanser, HydraQuench Cream Mask and Eau Des Jardins Body Cream! Looking forward to trying these along with the Beauty Flash Balm and the Rose Highlighter and will post back here with a link to the review!
Update:
Review on the One-Step Gentle Exfoliating Cleanser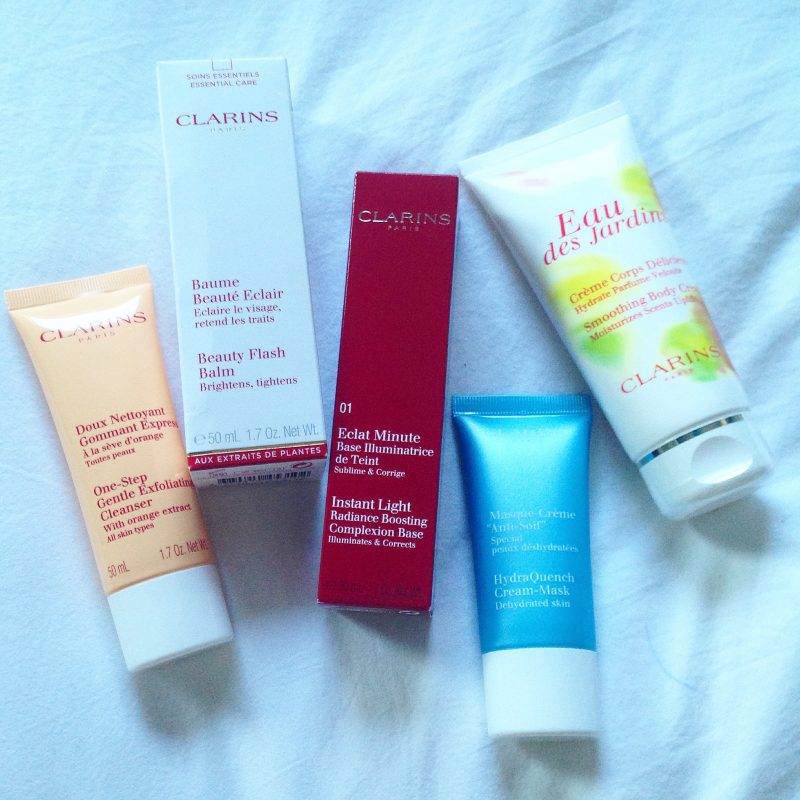 This offer continues until June 22nd so if you're in any way curious to try out a good range of Clarins' products, or if the above are any of your favs and want to stock up just pop in and avail of this offer exclusive to Boots! x