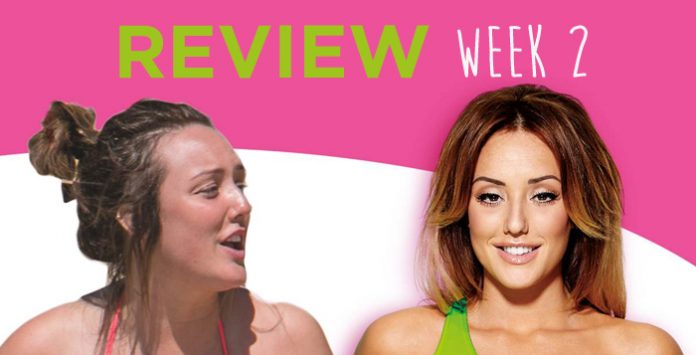 Glad you are liking these posts! Here's my Charlotte's 3 Minute Belly Blitz Review results for Week 2! Much less of a struggle this week but still challenging me and still leaving me with aches and pains!
Progress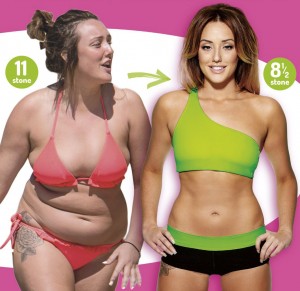 Following last week's struggle to complete all 12 rounds of Charlotte's 3 Minute Belly Blitz Workout DVD in one go, I finally managed to do it this week! Delighted with life I was, but quite wrecked too! At the start of the week some of the Rounds were a bit sloppy because I was just determined to get through it and didn't want to give up! Especially Rounds 10 and 11. Still having issues with the press ups because I HATE them. But all in all I'm glad I got through all of the Rounds. Your arms are constantly moving throughout so it was my upper arms and shoulders that left me with some pain during the days following the workout. But I secretly enjoy the pain because it means it's working! It will stop hurting in time though
I overheard someone say during the week 'Ah sure as long as you're exercising you can eat what you want' however this couldn't be further from the truth. As I mentioned in my Initial Thoughts and Day 1 Review – healthy eating really is key. if you're not eating right then this will seriously hinder your progress if your goal is to lose weight. You can follow Charlotte's own Diet Plan included in the DVD, or just have a look at my Tips to start a Clean & Healthy Lifestyle post and get yourself into the zone! I would suggest sorting your eating habits and getting used to it before embarking on a challenge such as this. Doing both at the same time might be difficult and leave you frustrated.
I'm bringing this up again here because this week life kind of got in the way. I had a Bloggers event which included Tapas and Cocktails, I had a Dinner Date with friends, and I had a trip to IKEA and some DIY to do which left me with no time or energy to cook. So with all these factors, which can easily happen with anybody – these had an effect on my results. I still managed to lose some weight and some cm's which I can't understand, maybe all the crap eating hasn't caught up with me yet. But I'm happy to acknowledge that this will hinder my overall progress and time limits I've set myself to this challenge. If this happens to you don't just wait until Monday to restart healthy eating and eat all around you until then. Limit the damage as best you can! Following my evening of Cocktails and Tapas, by morning I was back eating well again, even if I did happen to succumb to reaching for a takeaway a few days later with friends.
Results
Below are the measurable results following Week 2 of Charlotte's 3 Minute Belly Blitz! Taking into consideration my bad diet this week that I mentioned above, I'm still happy overall with the below!
Measurements

ARMS – .5cm smaller (.19 inches)
LEGS – no change
BUST – no change
BELLY – 2.5cm smaller (.98 inches)
BUM – 3cm smaller (1.18 inches)
WAIST – no change
For those asking I bought this DVD in Tesco for €14.99! (£13)