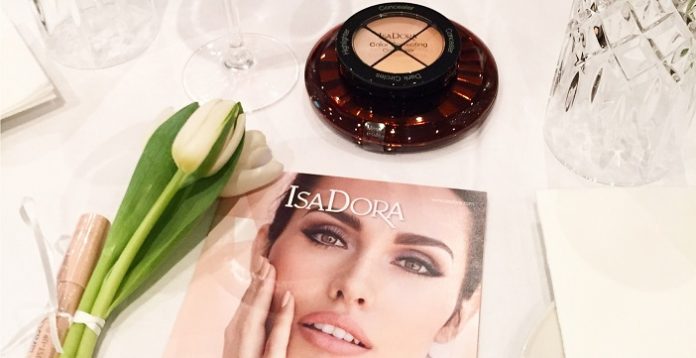 I was invited to attend IsaDora's #GoNude event last week to get a sneak preview of their upcoming goodies, and in particular their Nude Sensation Fluid Foundation which should be hitting stores this week! I was joined by many fellow Irish Bloggers on the evening which is one of my favourite parts of attending these events!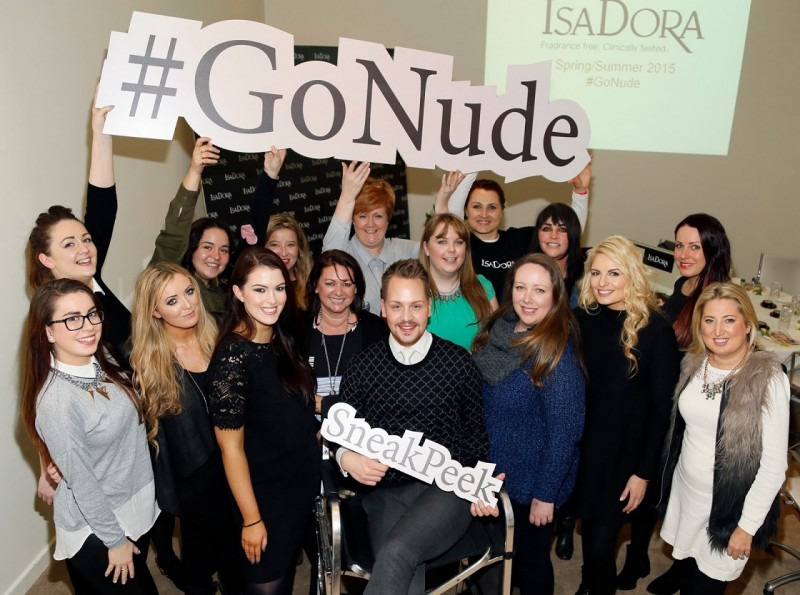 We were treated to gorgeous Tapas and what felt like never ending Cocktails in The Morgan Hotel, they were TOO good. I'm on a health buzz ye know but everything in moderation as they say! The table setting was beautiful and there were ladies on hand to sort you out with some lovely polished nails! It was a very comfortable and relaxed evening!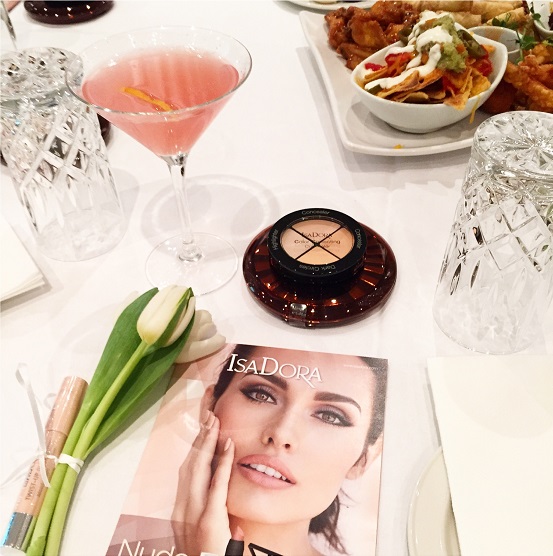 The Nude Sensation Fluid Foundation comes in 6 shades and is medium coverage for a nude finish and no makeup feel. I for one prefer full coverage but it's buildable so no worries there! The dropper applicator is certainly different but it should mean no more wasted product! It was also good to hear that this product is cruelty free with no animal testing! The below is the lightest shade number 10 Nude Porcelain , but I also got number 12 Nude Sand and number 14 Nude Vanilla to try. Given the fluid is quite lightweight I imagine they would be easily mixed together if you can't find a shade close to yours as the shades are limited to 6!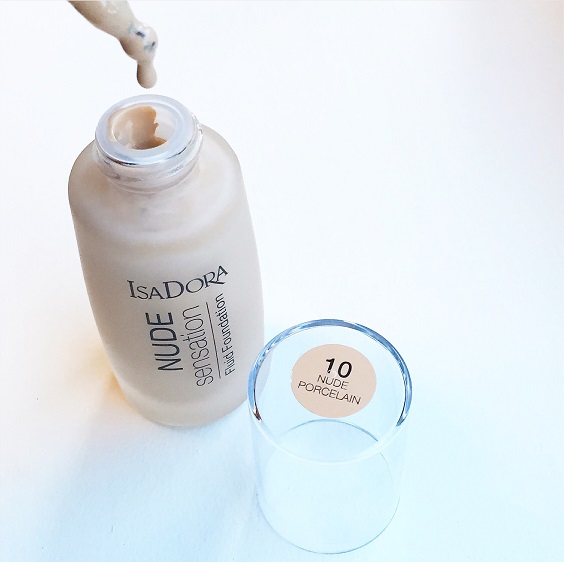 International Makeup Artist Stephan Ulvund Oien showcased his skills and a range of IsaDora products applied beautifully to the lovely model Hannah Cunningham, and he was not afraid to share his insights, tips and humour to us all! There were definitely some enlightened faces in the room when Stephan busted some popular makeup application myths!
They had so many of their products showcased on the evening so we could check them all out – I for one have never really tried the IsaDora products they're not something I've ever been drawn towards because you don't really hear many people in the online world talk about them! I also never really see them around or knew where to get them, but they're available in Shaws and also some independent stores and some Sam McAuleys if you're looking to pick some bits up!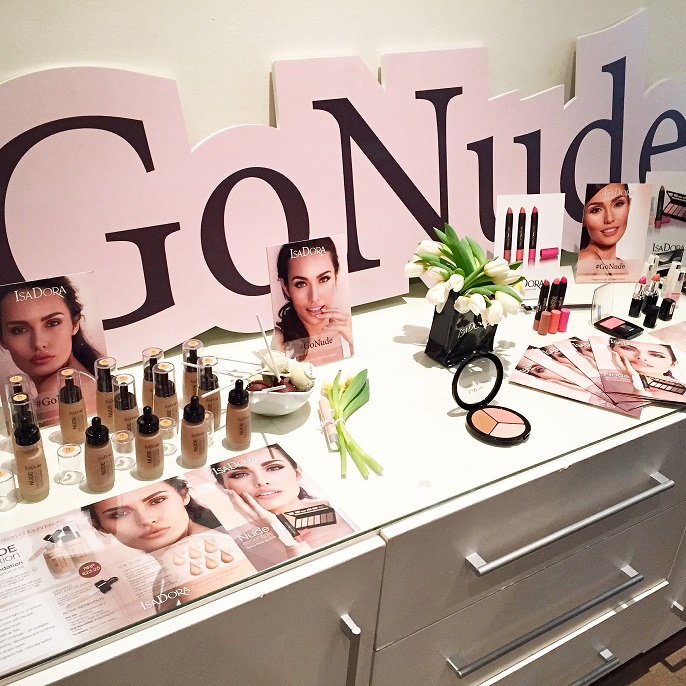 As you can see below we were spoiled with some goodies to try and I can't wait to get through them all!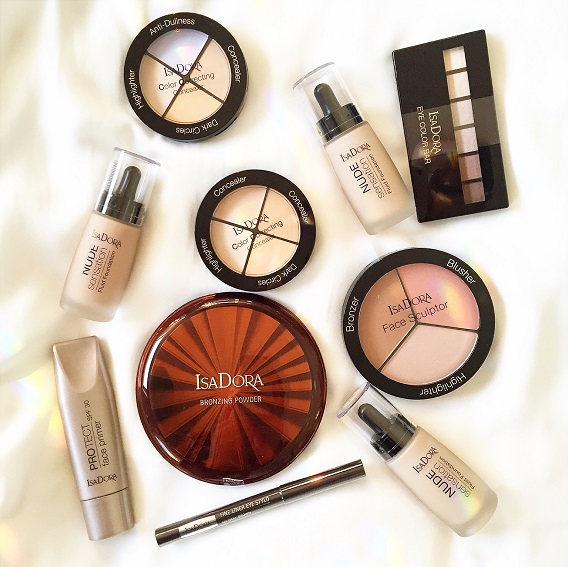 I wore the Twist Up Gloss Stick on the night and I loved it, but I look forward to trying their Twist Up Matt Lips range – I'm thinking I'm going to love the Naked shade! Posh Peach and Candy Store look cute too we'll have to see!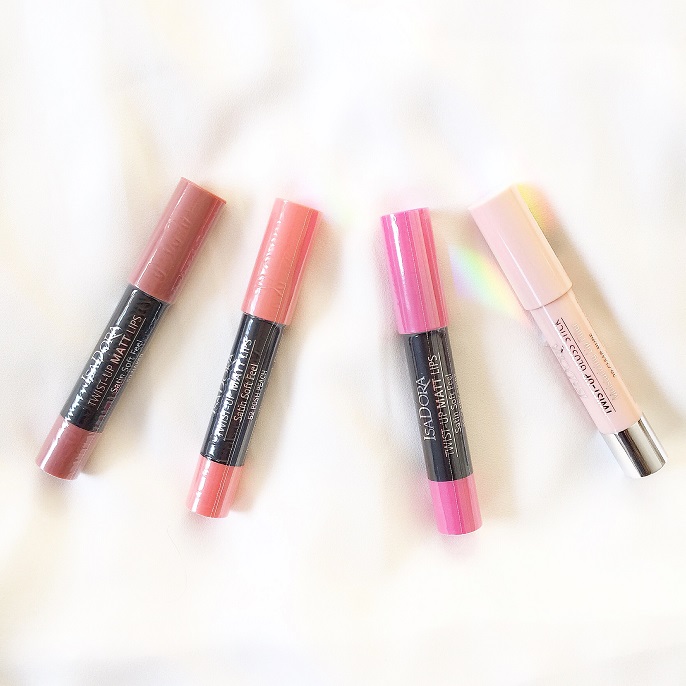 I attended the event with my lovely Jessica from Chaos Wearing Lipgloss, here's a photo below taken by photographer Kieran Harnett as we arrived windswept from the gales outside! – well that's my excuse for the hair! It was also good to meet some other bloggers in person such as the ladies from Lovely Girlie Bits, Fluff & Fripperies, Style Me Curvy and Cherry Sue!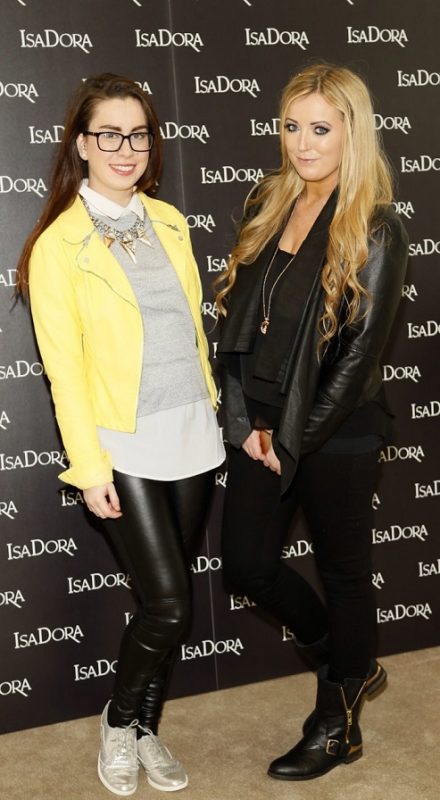 Will post reviews of the products as soon as I get a good try and feel for them all!