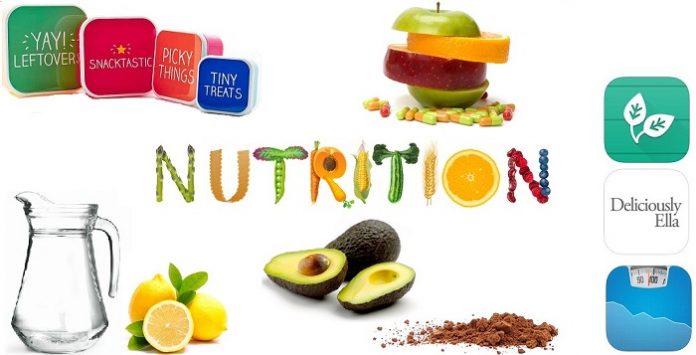 We all have great intentions when it comes to Healthy eating, and these thoughts generally start on a Monday. There's around 52 Mondays in a year, so I've started healthy eating many, many times and feel like I'm an expert at this stage!
January of this year that yo-yo dieting all changed, I researched ALOT on nutrition and clean, healthy living. I never once googled the word diet because they're just not for me. It took quite a lot of time and effort (and money) to get a good grasp on this new lifestyle. There's no book that tells you upfront here's a list of things you need before starting and this is how you do it. You google recipes and there's always at least one ingredient you can't pronounce or don't know where to find. You're told to eat certain foods that are good for you but you don't even know why. And then there's the sheer effort of it all. Especially when it comes to preparation of the food because many of the ingredients are fresh and raw.
Gone is the starving myself, limiting my meal count and eating endless salads and tasteless Ryvita. Replace that with plenty of eating, lots of flavour and a discovery of interesting little ingredients and guilt free desserts! I don't follow a specific 'diet', I do try to avoid dairy, gluten and processed foods though. On any given day I could be eating a Paleo friendly lunch, a vegan plant based dinner or a gluten free snack! It's quite varied but I try eat as close to nature as possible!
I'll be doing separate posts about what I feel needs to be in your cupboard to get you started, and what essential utensils are needed in your kitchen too. I'll link them below once they're done! But first, here are the basics – that work for me personally!
(Lemon) Water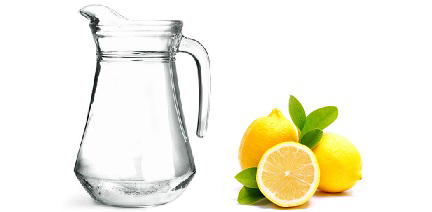 Water is mentioned time and time again when it comes to a healthy lifestyle – and we all know it of course has great benefits. It's good for your skin, aids in weight loss and it flushes toxins from the body. Not to mention the exercise you get from the constant trek back and forth to the bathroom!! I'm prone to headaches given I stare at a computer screen daily but I find when I drink water I don't get them at all! I keep a jug of water in my fridge full of chopped up lemon to have when I'm at home – it's great if you want a refreshing drink without the temptation of grabbing something full of sugar! I strongly recommend this it's been a life saver so many times!! Personally I tend to drink around 3 litres of water throughout the day.
Half a litre when I get up in the morning – it's said to boost metabolism
1 – 1.5 litres during the day during work hours – get yourself a water bottle and refill throughout the day!
1 litre of Lemon Water in the evening – it's the only way to make myself drink water when I'm at home! Lemon is an energiser too and it's nice and refreshing!
Food Blogs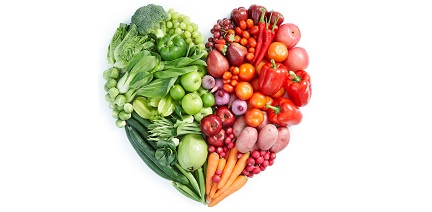 Following food blogs and their social media accounts is such a great way of learning about healthy nutritious food. These bloggers are genuinely passionate about food so you just know that whatever they make will be full of flavour, and most of all, clean! They are always presented so well and look beautiful on Instagram so there's so much motivation to try them for yourself! I would urge you to follow Irish and UK healthy food blogs as at least you know you will be able to source the ingredients locally. I found with international blogs there were always products not available here! Here's a list below of my favs and general go to blogs! There's heaps though! Deliciously Ella was my first – I've since purchased her app!
Preparation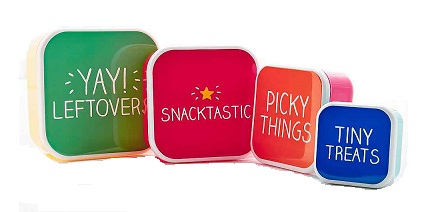 So essential. How can you maintain eating healthy if you've no ingredients to work with in your fridge? How can you avoid crap shop bought food during your lunch hour if you don't bring your food to work with you? So much has to be said for preparation!! It literally prevents you from failing. Whether it's the 85% dark chocolate in the cupboard in case you get a sudden craving for sugar'y goodness or the pretty lunch boxes you've stocked up on so that you've no excuses! You really need to plan your meals for the week ahead especially when you're doing it on your own and cooking for one. Otherwise that takeaway menu will cause too much temptation! I'll be doing a separate blog post on the kitchen essentials needed to kick start a new healthy lifestyle.
Healthy Alternatives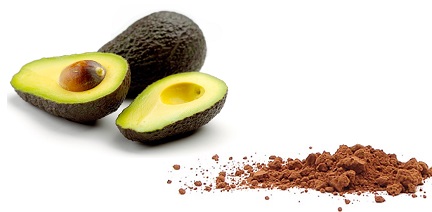 We all have our absolute favourite foods or a routine that we're just so used to that involves unhealthy indulgence. This is not going to be a diet – it's going to be a new lifestyle so you need to be happy with it. It's not about deprivation and shovelling in tasteless foods. it's just about finding healthy alternatives and being more disciplined and prepared. Do not let it feel like you are giving up anything or you'll just be sad!! There are plenty of food bloggers that love making healthy versions of bold foods. I'm a huge lover of Pizza so I make my own clean versions! Whether its a Chicken Fillet base, a Cauliflower base, or a Quinoa base – there's just so many alternatives! Chocolate mousse made with Avocado and Cacao? Icecream made from Frozen Bananas! You will be surprised how delicious so many substitutions are! So do your research and get following blogs! It will make the transition easier knowing you are still getting to eat 'Pizza' and 'Icecream' I'll be doing a separate blog post on some great healthy alternatives to certain bold ingredients!
Vitamins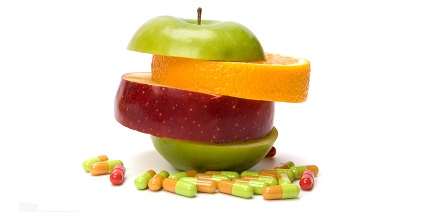 It's important we have our recommended daily intake of vitamins. We get so many nutrients from fruit and veg but if you're getting rid of certain items from your diet, such as meat, you might need to take a supplement to replace this in the form of B12. In Ireland we don't exactly get much sun so there's a serious lack in Vitamin D! A well rounded Multi Vitamin is essential too unless you feel you're getting enough from your diet of course! I don't generally get sick, *touches wood* and my skin, hair and nails are in great shape – and I believe it's down to my change in diet, my water intake and my daily vitamins! Here's what I take daily, I will do a separate blog posts on the brands I use and where I get them from – I've researched this a huge amount to ensure I'm getting value for money with good vitamin content!
Vitamin D
Zinc
Omega 3
Complete B Complex
Apps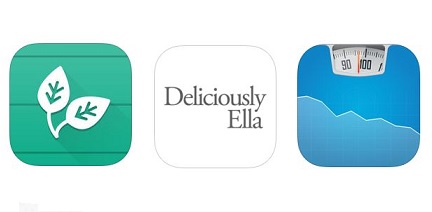 There are SO many apps out there to aid in fitness and weight loss. So many it makes my head hurt. Besides the recipe apps I have for Deliciously Ella and Whole Pantry, I have ONE other app and it's simple. A weight tracking app called WeightDrop. You log your weight on a weekly basis or whatever frequency works for you and that's it. It logs your entries on a graph from your 'Start Weight' to your 'Weight Goal'. And keeps a history – Red for if you gain weight and Green for when you lose it! And keeps a log of your overall weight loss to date (minus any gains). My friend introduced it to me and I both love it and hate it. It reminds you to log your weight and I fear logging weight gains because it feels like I'm letting someone (mainly me) down. It's seriously great motivation! There's a free and paid version of this app if you want to try it!
Research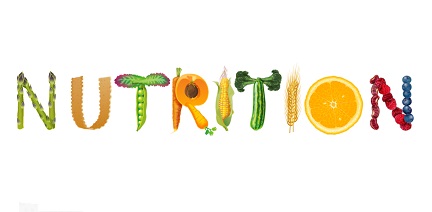 You really need to get to know your food. Research why something is good for you rather than just knowing it is. It's not as Black and White as fats and oils are bad, fruit and veg is good. There are definitely good fats you can consume and of course coconut oil is an amazing alternative to cooking oil not to mention it's beauty benefits. And not all fruit and veg are 'healthy' in abundance, check out whether they are low / high GI you will be surprised! You need to figure out what works for you!
Exercise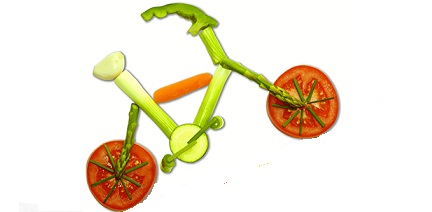 I wouldn't do this straight away as I find that changing your diet initially can already be a bit of a struggle without throwing in a gym routine on top of it! Your body does go through changes depending on how drastic of course the food intake is. But if you want to lose weight and get fitter then you do need to get to the gym and start lifting those weights!! Yes weights. Not so much Cardio. Obviously it depends on your body type and weight goals – cardio may be necessary for you but for me I mainly use it as a warm up or warm down. Weights are definitely the way forward and you will feel the better for it! You don't have to join a gym there are ways to do this in the comfort of your own home. I also invested in a bike! Make little changes initially such as walking to work or trekking up the flights of stairs to the office. I personally found it difficult to jump straight to gym and healthy eating together. I lost my motivation for both way too quickly!
CHEAT
Yes, there I said it. Go do it. To be honest if you're doing the healthy thing properly and having lots of tasty nutritious food then you won't want to cheat!! I genuinely enjoy it and I find it fascinating when I find alternatives to bold meals! But for someone starting out and feel like they are stripping back and sacrificing then you need something to look forward to! Have that Dominos or Chinese takeway that one evening a week. If you feel you've worked hard and earned it! I'm telling you the desire and craving will not last long. This is coming from someone who's favourite food is Chipper Chips and Pizza!
These are all the tips that work for me – let me know what works for you! x