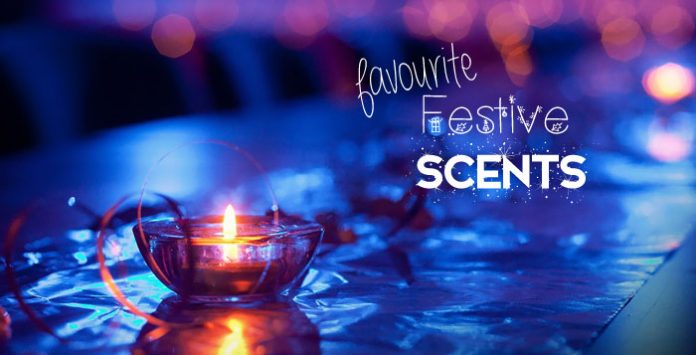 As you probably have guessed by now, I LOVE scented candles. And inparticular, Yankee Candles. I have so many Large Jars and Melts it's crazy! I decided to put together a post on my favourite Yankee Candle Christmas Scents but just so you know, I love vanilla and sweet scents so most of these will very much have these smells as a base! They have sooooo many candles in their festive range though – ones you won't really see here in my post are pine or cinnamon notes, or anything too spicy or fruity. But they have plenty of those type available if that's your thing!
Snowflake Cookie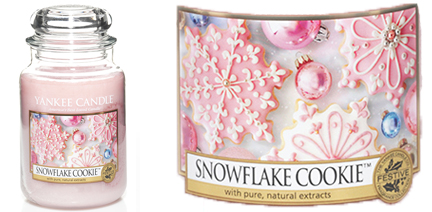 This smells like a very sugary cookie just as the image suggests! Pretty much any of the Yankee Candles that end in 'Cookie' or 'Cupcake' or 'Buttercream' I'll love! Literally smells good enough to eat! A big Pink Vanilla Sugary mess. And did I mention Pink? I fell in love with the appearance of this one before even smelling it.
Snow in Love

This is probably the freshest candle I have! It smells so clean but with a powder undertone to it. An outdoors in the country kind of clean though! This was a present I recieved and not a scent I would normally go for but I do really like it so it definitely deserved a mention here!
Merry Marshmallow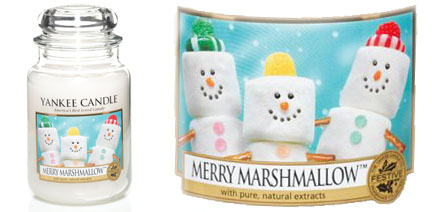 Vanilla Marshmallow goodness! And look how cute these merry men are! It kind of smells like dessert but it's quite light and not too harsh on the nose. Much less sugary than Snowflake cookie but still smells sweet!
Sugared Apple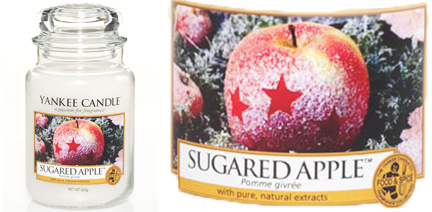 Yes – a fruity scent! However, it's not really intensely fruity! It has a nice mix of sugar and fruit….and, vanilla! It really smells delish! I wouldn't say like candied apple though. Literally just fruit rolled in vanilla sugar. I'm REAL good at describing scents arent I. Eep.
Christmas Cookie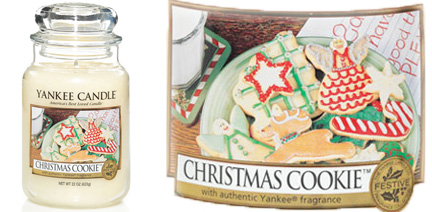 This isn't too far off Snowflake cookie but less sugary and more like baking. And with a hint of buttercream. Snowflake Cookie is probably more sickly than this one.
Fireside Treats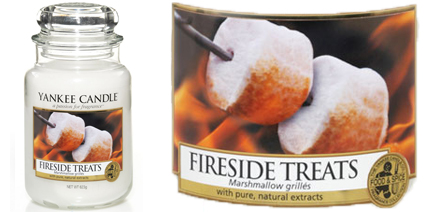 I whip this one out in October but I still associate it with Christmas and warmth and cosiness! It's woody and the marshmallow isn't too strong so If you're sick of the sweet scents and chilling by the fire then this is perfect!
Christmas Cupcake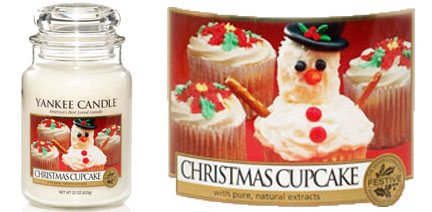 Vanilla Buttercream not only tastes delish but smells delish too! Please refrain from attempting to eat this candle though! It's a mix of Christmas Cookie and Vanilla Cupcake. It's really rich and creamy. It's not mad christmassy though so you can burn this throughout the year without it feeling weird!
Salted Caramel

This isn't your typical Chrsitmas scent, and it's very strong and the burnt sugar smell can really get up your nose but I really love it! Especially the vanilla caramel notes! I burn this as soon as Winter kicks in and the festive season is approaching! After all, christmas is about indulgance!
I have all of the above in the Large Jars – that's how much I love them! There's obviously so many more options when it comes to festive Yankee Candles that smell nothing like any of the above. I'm just not a big fan of Pine, Fruity or Flowery scents. I have Christmas Eve but I wouldn't put it in my favourite list! I have HEAPS of other Christmas ones in the Votives size which I've had for years but don't really burn them ever. They're wasted in my drawer!
Some others you might like are Christmas Memories, White Christmas, Sparkling Snow, Icicles, Candy Cane Lane, Cranberry Ice, Red Apple Wreath, Christmas Garland, Happy Christmas…there's loads! You'll find more here!