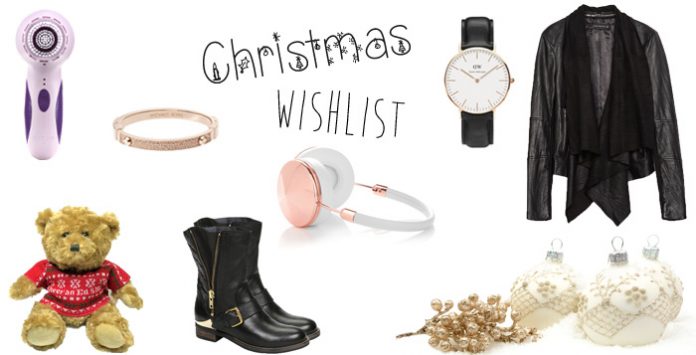 Dear Santa…Here's a list of items I want need in my life! As does probably every fashion and beauty blogger! Pretty please.
Frends Taylor / Layla Headphones – €219.95 / €159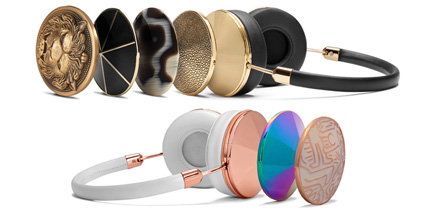 I have had my eye on these for almost 2 years now, but I really don't think I can go any longer!! Finally headphones that you can change up and treat as an accessory! Interchangeable caps to suit your style and match your mood! Think these are only available in Arnotts in Ireland, I want the Taylor or Layla ones in Rose Gold!
Zara Leather Jacket with Pointed Hem – €159
I blame my friend for this!! I rarely find anything when I browse in Zara in Dundrum, I'm not sure why maybe it's the layout? But my friend picked this up and even said she thought of me because of the waterfall style in the front and because I'm a fan of the leather look! NEED this in my life.
Michael Kors Astor Pave Rose Gold Bracelet – €170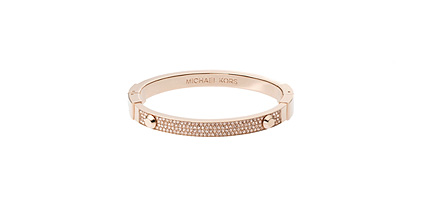 Still haven't grown out of my Rose Gold obsession! I spotted this in Dundrum and wanted it immediately! I didn't even realise it was Michael Kors either, so this was a bonus! It's just so simple. And really sparkly which satisfies my magpie tendencies! This comes in a Gold and Silver tone too.
Aldo Hillson Leather Boots – €140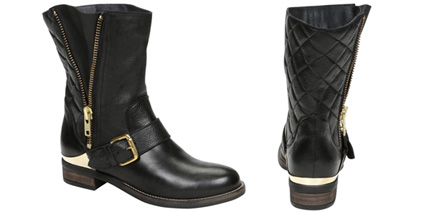 I don't own any mid calf boots because I wouldn't be the tallest person ever so I feel these can make me look (feel) short! I spotted the gold metal buckle from across the store and had to try these on. And they didn't make me feel short when half zipped up! Really comfy and I love the quilted pattern too.
Daniel Wellington Classic Sheffield Watch – €159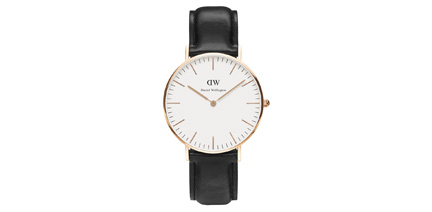 I love how classic and simple this watch is! I of course have a Rose Gold Michael Kors watch but only really wear that on nights out. This one is so stylish and I can see myself wearing it daily. Their irish instagram acc is full of beautiful photos and style inspiration too which made me want this model even more!
Ted Sheeran Bear – €35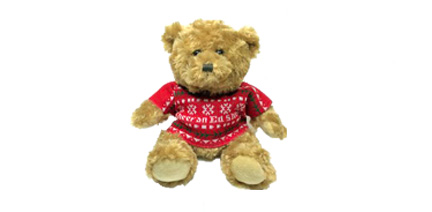 I love Ed Sheeran and I love teddies! Perfect! I spotted this on the Late Late Toy Show when that lucky girl was surprised by Ed Sheeran and he gifted her this teddy! I didn't realise they existed before then. I'd say this will be on many ladies xmas lists this year!! Everybody loves a bit of (t)Ed Sheeran!
Soniclear – €120
One of the reasons I started my blog was to give me the motivation to try out lots of beauty products that will do its best for my skin! A popular device for the face is the Clarisonic or the Soniclear. After much research I think this will be the one for me! Have you tried either? Let me know your recommendations below!
That's everything on my Wishlist this Christmas! What's on yours? x