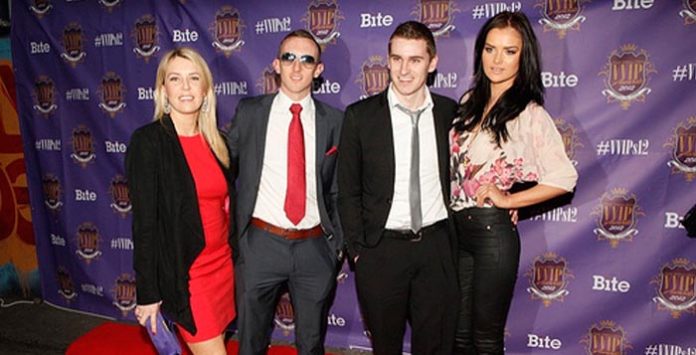 Some people are calling it the ironic awards, I for one think its absolutely brilliant! I love that Irish people can take the piss out of themselves and just have a laugh! And the organisers behind it all that engineered such a brilliant night were Anthony Remedy, Brian Spollen & Buzz O'Neill
I did makeup for Dana Arikane of Andrea Roche Model Agency for the Awards, as she was presenting an award and also a nominee for one of the categories on the night, I've worked with Dana before so looked forward to a bit of a catch up with her over lip gloss and lashes!
Dana wanted a smoky eye look similar to Kim Kardashian but we didn't want to go too dark so this is what we came up with!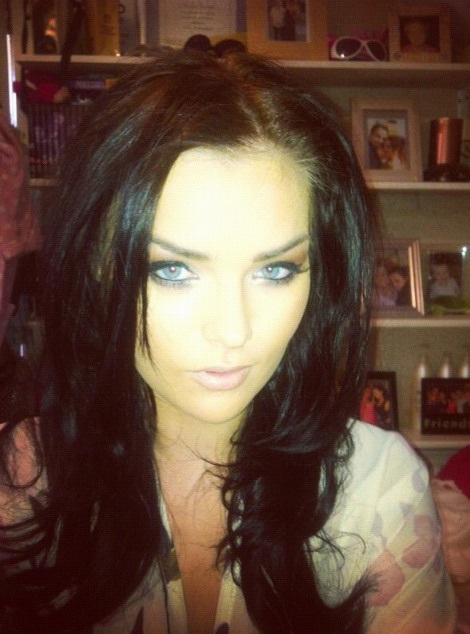 I used MAC Studio Fix foundation, along with Peaches MAC Sheertone Powder Blush, MAC Golden Bronzing Powder, Belightful MAC Iridescent Powder, topped off with some MAC Translucent Powder on her face to give this flawless look.
For her eyes I used a mixture of MAC Sable, Folie and Kid eyeshadow for the smokey eye effect along with Shroom as the highlighter below the brow and then to get away from MAC I used Urban Decay Maui Wowie eyeshadow for the inner corners of her eyes and filled in the brows with Bobbi Brown Mahogony eyeshadow. I also used MAC Blacktrack fluidline for the winged effect and black MAC pencil eyeliner for the bottom waterline
For the lips I used a mixture of Nude and Pink MAC lipsticks topped with some lipgloss.
One of the things I love about Dana is her amazing eyebrows and her uncanny resemblance to the stunning Megan Fox..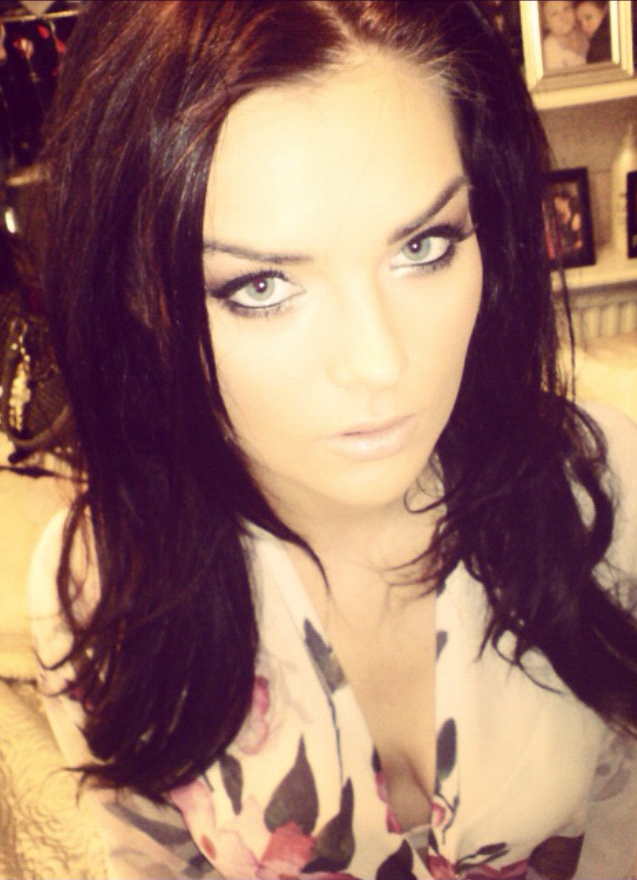 So, back to the awards..Conor Wilson wore what looked like a dead crow on his head, and Emma Quinlan dressed as I'm not sure what but it just goes to show the sense of humour Irish people have! There was nothing but tweets about how great a night it was, well that versus the explosion of people tweeting "What IS the VVIP Awards"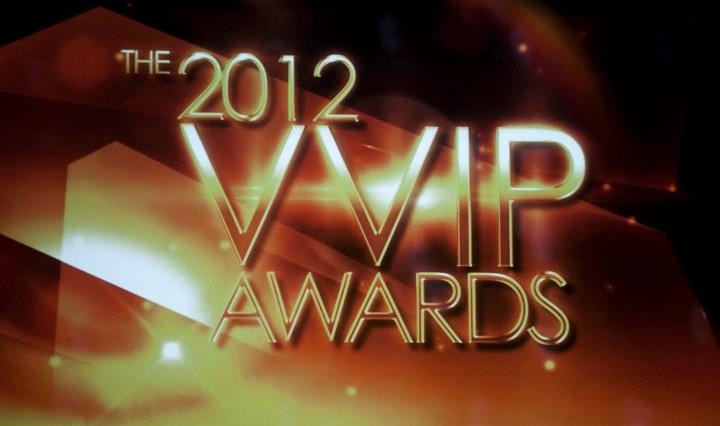 In comparison to last year, this year was much bigger with people such as Bressie, Liam Cunningham, Rosanna Davison, Pippa O'Connor Ormonde, Hayley Rock, Glenda Gilson, Roz Purcell, Daniella Moyles, Louise Johnston aswell as Dana and her actor boyfriend Chris Newman, I can only imagine what next years will be like! I do hope they keep their Award Titles though such as Most Annoying Social Media User, Ride of the Year, Quitter of the Year, Ligger of the Year, Power Couple of the Year and Best DJ Who Cant, amongst others!
Dana was nominated along with Chris Newman for Power Couple of the Year and after spending a few hours with them before the event they definitely had my vote, but unfortunately they lost out to a Fade Street couple! (And no, not the one who has recently been on the Irish version of Take Me Out with an abundance of personality.. )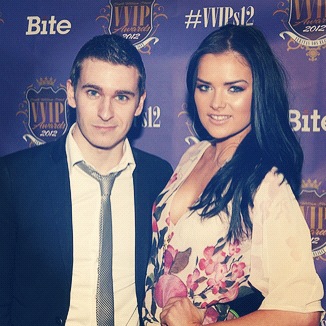 Although personally I reckon Dana should've won this award… ☺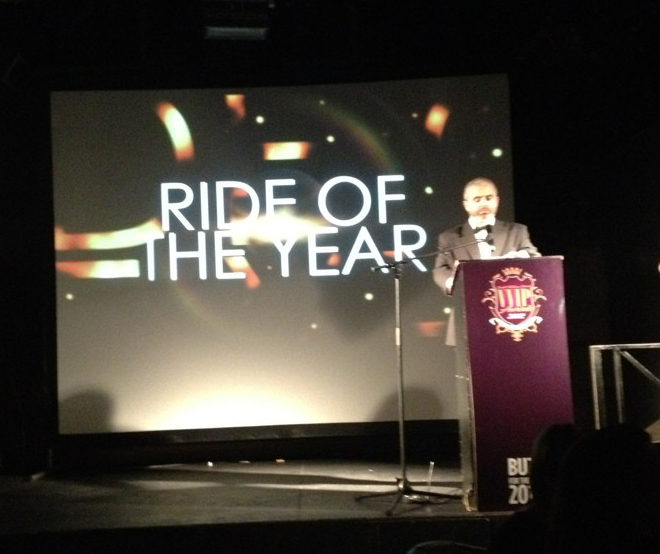 Most of the images I have used are from Showbiz.ie and Entertainment.ie and there was also a piece on TV3's Xpose, so I'm pretty sure next year it will be covered by E! News ☺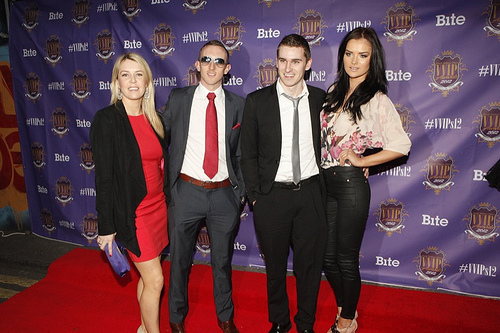 I've added below some pictures of the outfits worn on the red carpet on the night! Enjoy!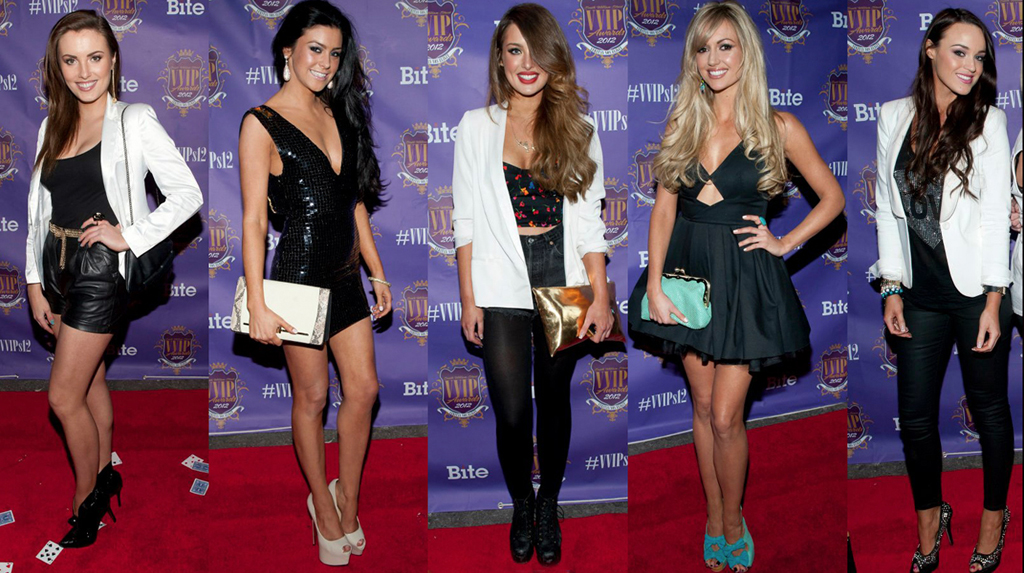 (l-r: Holly Carpenter, Suzanne Jackson, Roz Purcell, Rosanna Davison, Emily MacKeogh)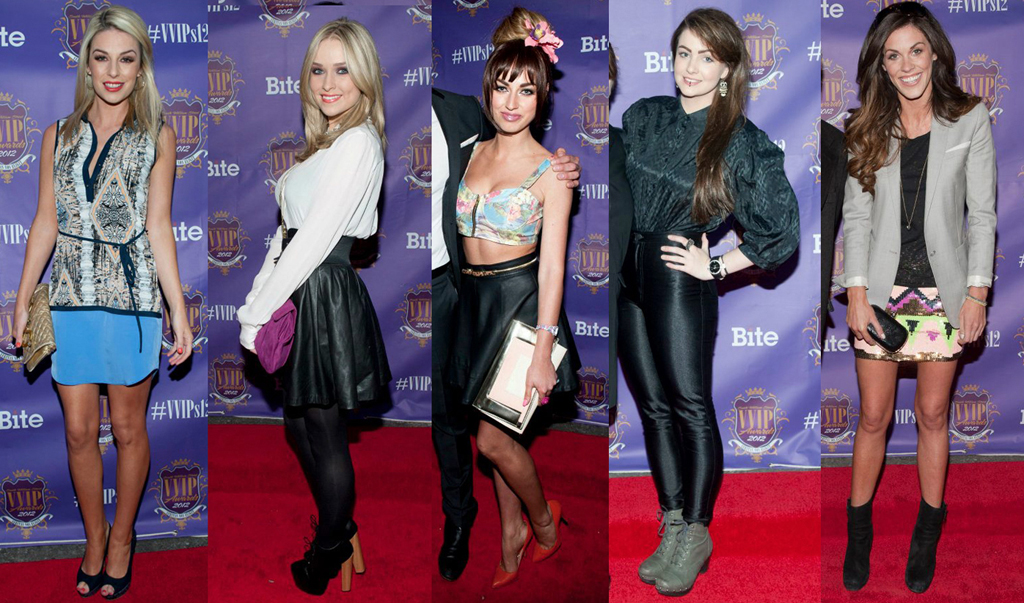 (l-r: Pippa O'Connor Ormonde, Louise Johnston, Daniella Moyles, Molly Iredale, Glenda Gilson
And finally, the three guys behind it all..