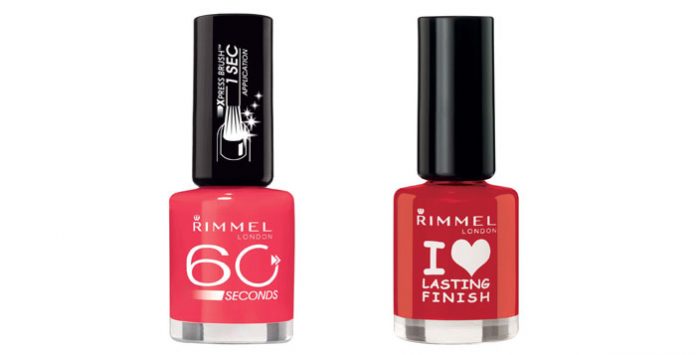 Overview
Great choice in Colour Range & easy to apply for non experts 🙂
For those of you who are like myself &feel the need to bite your nails as if you're never getting another meal, nail varnish is a good way to deter yourself! Who wants to chomp down on beautifully polished nails? Well, we'll try and see how it goes!
Due to my lack of sympathy for my nails-I was never deemed a 'nail' person, but finally found a brand that's not only cheap & available in lots of fun colours, but also easy to apply! With its 'Xpress Brush 1 SEC application' It's a quick & easy way to brighten up your nails with a bit of colour!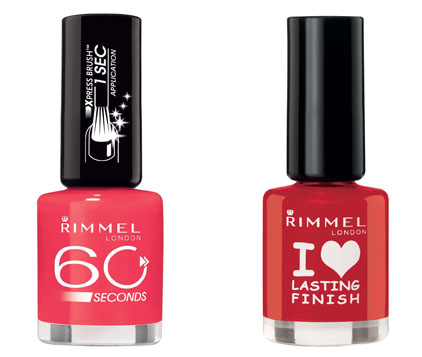 The brand is Rimmel so it can be purchased in pretty much any local chemist and the product is '60 Seconds Nail Polish' so it also dries in 60 seconds, therefore you don't get long enough left alone with it to smudge and ruin it! I also love the 'I Love Lasting Finish' range, It doesn't chip easily and it survives alot longer on my nails than every other brand!
I just love the colours Rimmel provide, so vibrant and bright in comparison to other brands I've tried, I now get complimented on my nails as opposed to me running in fear and hiding them!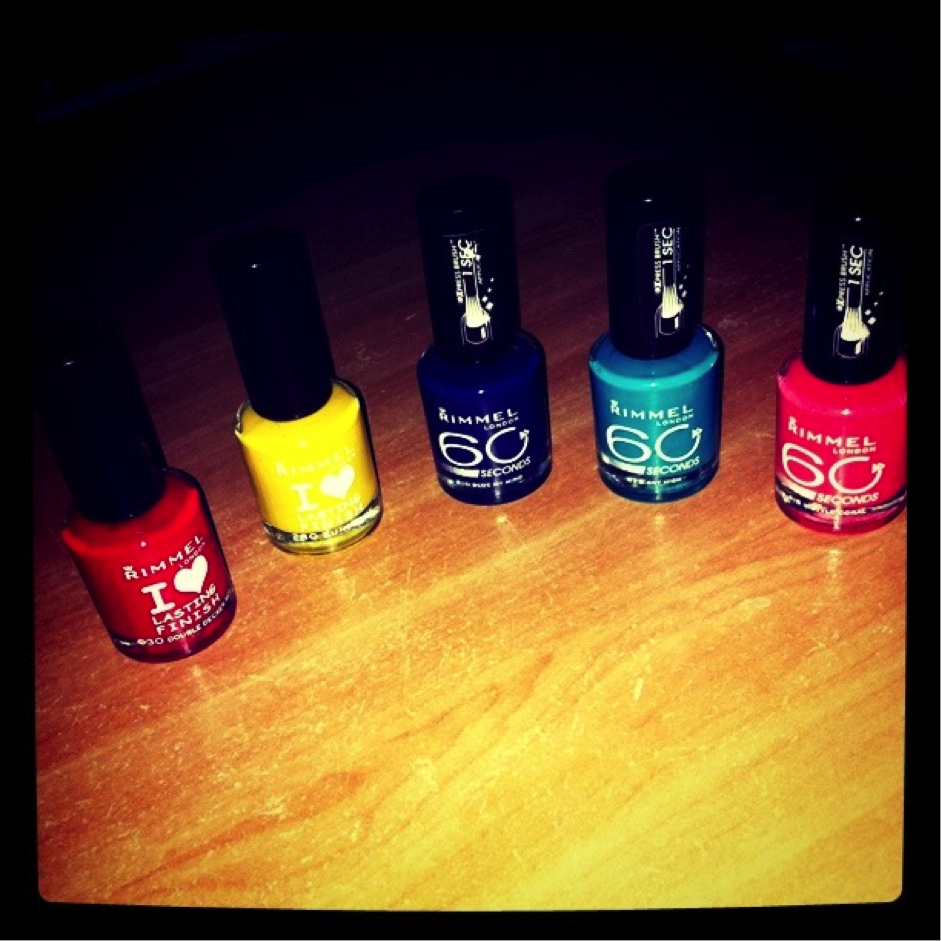 A few of my favourites: 030 Double Decker Red, 280 Sunshine, 810 Blue My Mind, 825 Sky High & 415 Instyle Coral
QuickTip:  Dipping a cotton bud in nail polish remover and using it around your nail where you may have accidentally got it on your skin is useful! Specially for those of you who aren't the best at application like me!