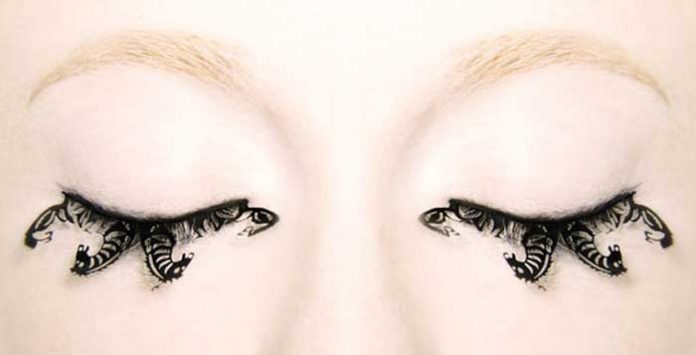 So I know what you're thinking..these look weird!! This is true..they do, but they are very funky! I will definitely be using them for a shoot soon..
Inspired by the art of Chinese paper cutting these paper lashes, yes I said paper, are doing the rounds and featuring everywhere including Vogue, CocoPerez and of course the newly released film The Hunger Games.
Katniss Everdeen and Effie Trinket can be seen wearing the Peacock and Deer & Butterfly Paperself lashes in the movie adding that bit of quirkiness to their look. You can read my recent blog on The Hunger Games Here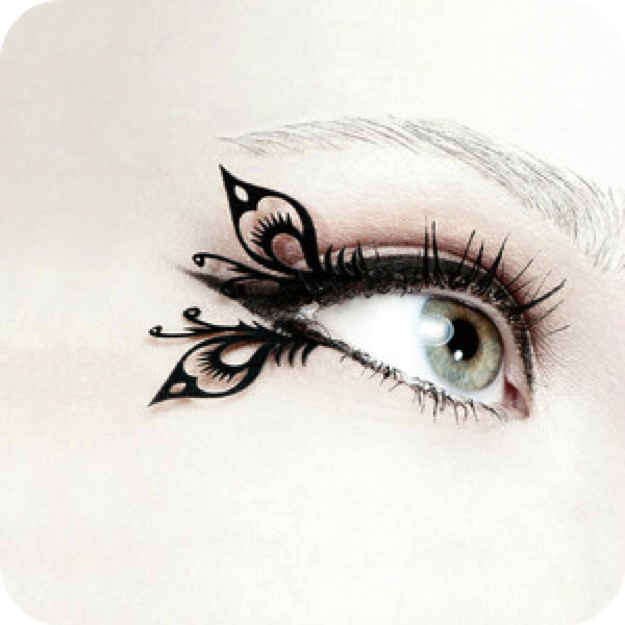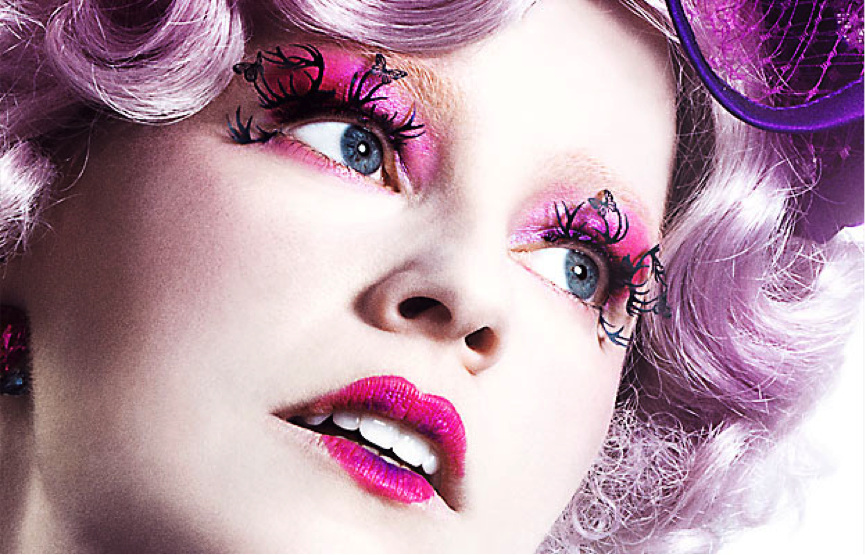 These very pretty eyelashes are available in 11 styles each enfused with symbolic meaning rooted in Chinese Culture, beautifully designed by Ting yu Wang
Horses: symbolic of success
Peony: for happiness and good fortune
Peach blossom: a symbol of love and romance
Peacock: auspicious and lucky days
Butterfly: free, beautiful and sensitive
Clown: bring the whole happiness
You don't need to wear full lashes they also come in a range of smaller lashes for a more subtle look in the corner of your eyes.
You can buy them direct from the Paperself website and cost between £10 & £13 and will deliver to Ireland for £7.20
I have yet to see them in Ireland but they are stocked by the likes of Urban Outfitters and I have found a few of the styles on ASOS.com for €15.82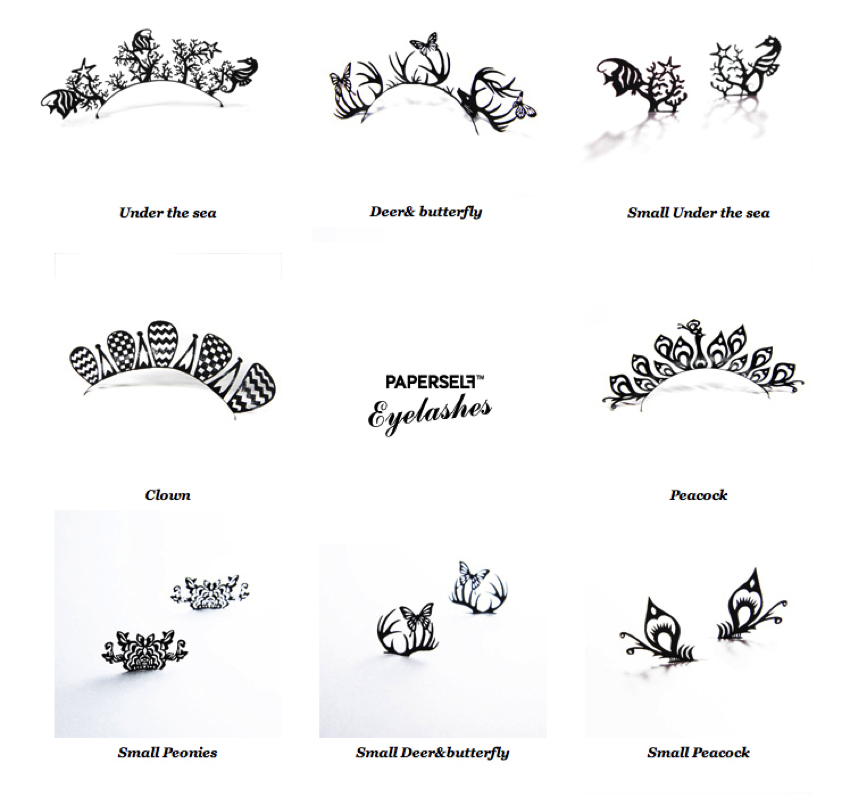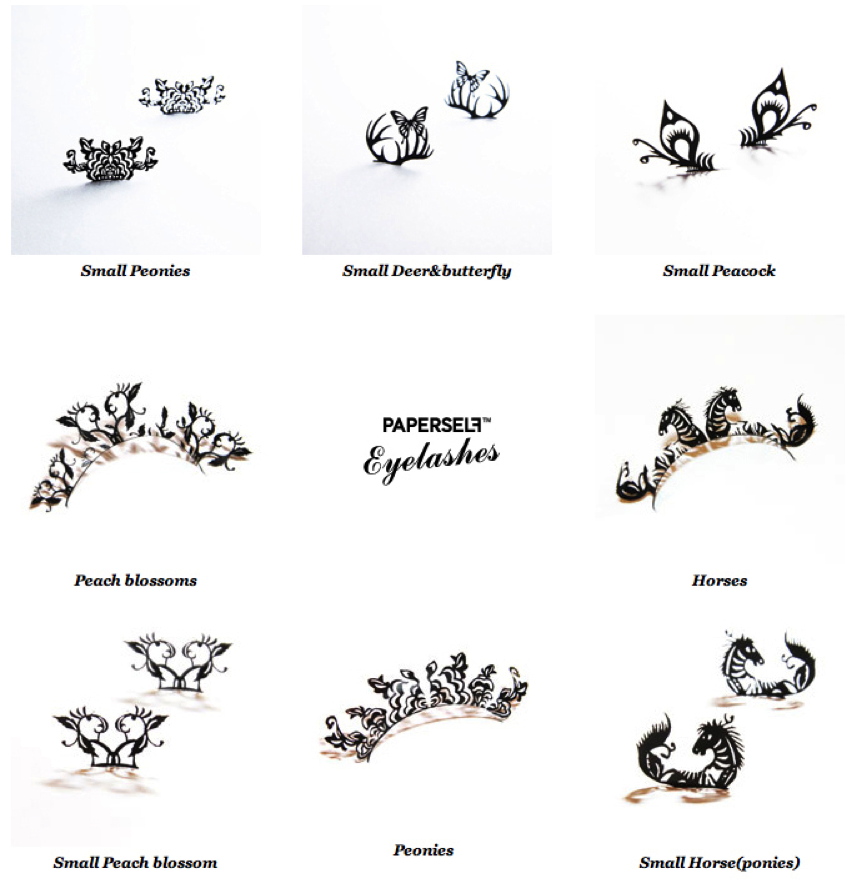 The horses almost look alive in the below photo! Theres an insane amount of photoshoot ideas that can come from these lashes! ☺