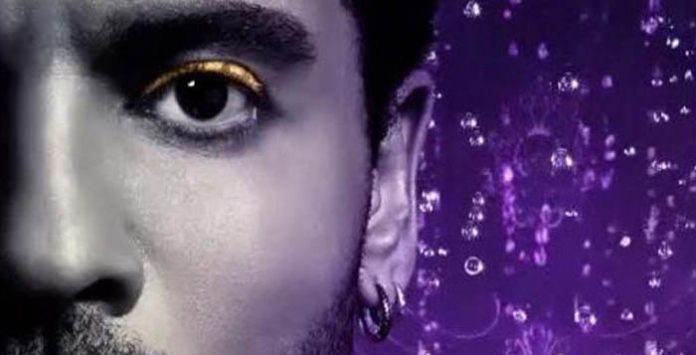 The last thing I ever expected to see when I sat in the cinema to watch The Hunger Games was Lenny Kravitz with gold eye liner and Stanley Tucci with blue eyebrows! And I never would have guessed there would be characters with makeup that are currently inspiring tutorials all over the internet.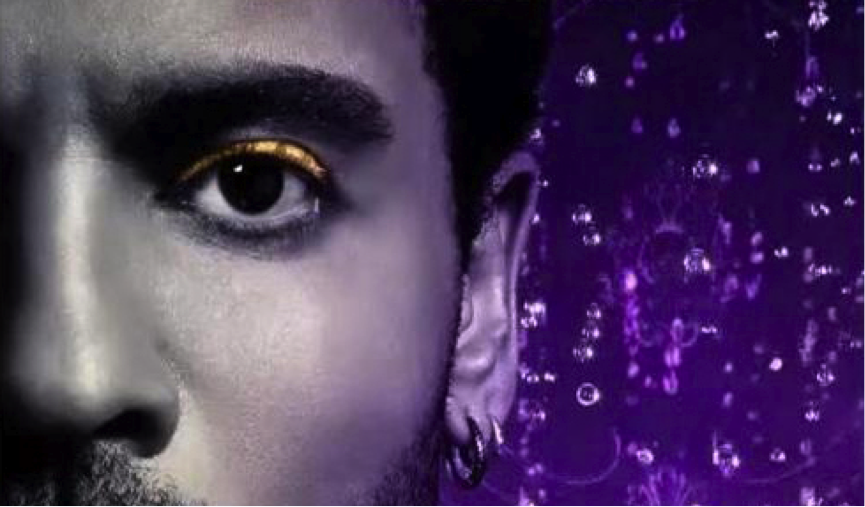 I would have loved to have been the makeup artist on this movie, looked like so much fun, Ve Neill was lucky enough to be head makeup artist, other movies she's worked on include Pirates of the Carribean, Sweeney Todd, Chronicles of Riddick and the upcoming The Amazing Spider-Man, I want to be her!!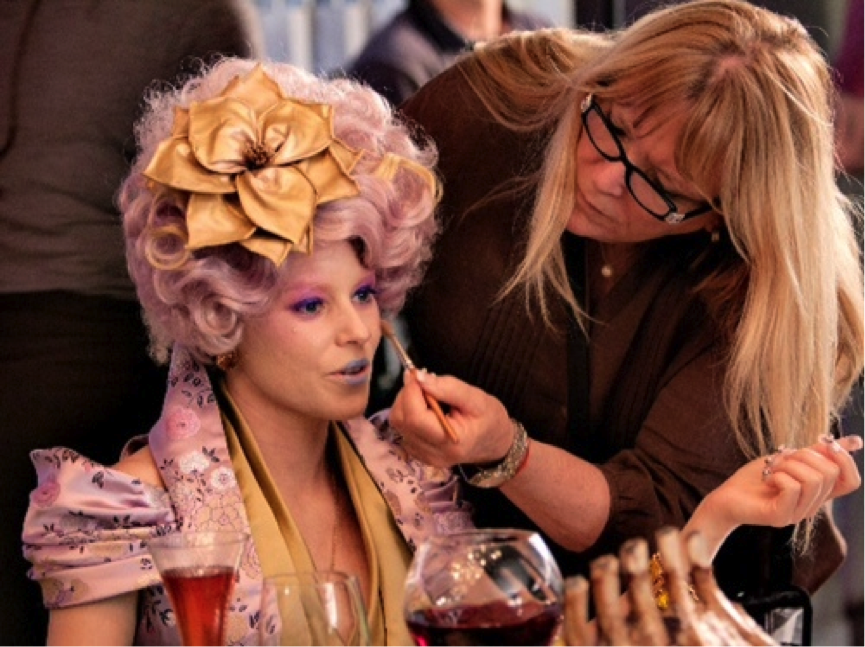 Effie Trinket is quite the stylish character with her Alexander McQueen peep-toe booties, hair pieces, wigs and nail art, not to mention her Paperself eyelashes worn by both Katniss and Effie which you can read more about Here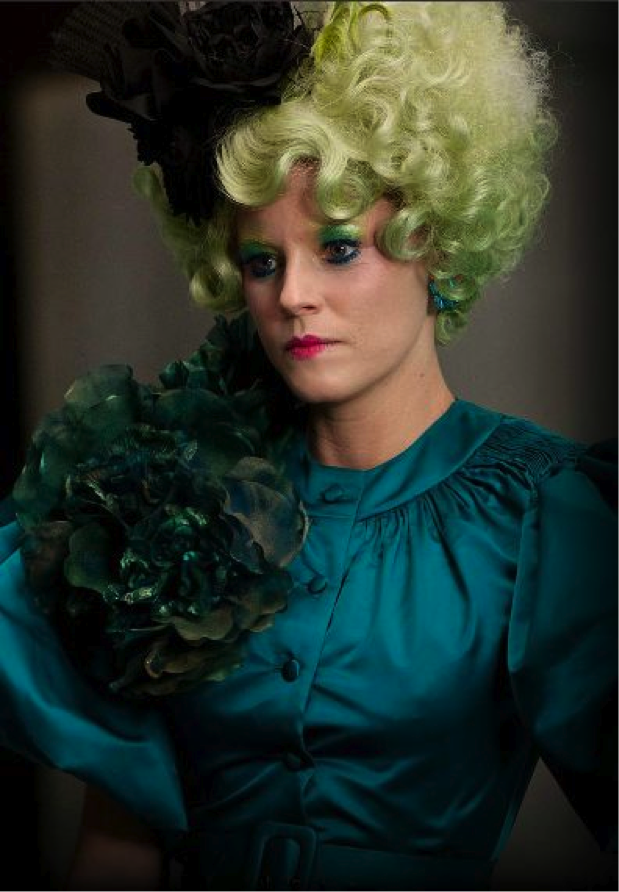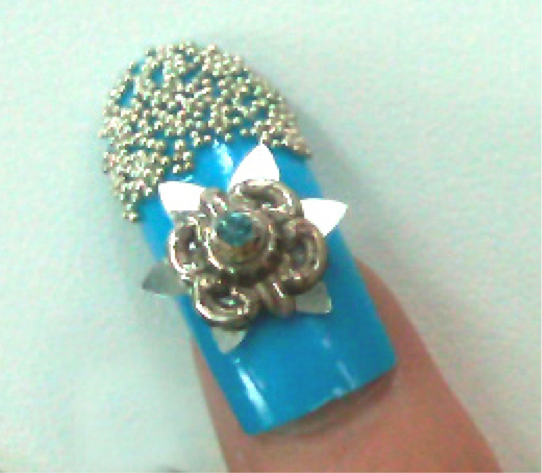 Elizabeth Banks as Effie TrInket is also the face of China Glaze's new line 'Capitol Colours' Check her out in he campaign below even wearing Deer & Butterfly Paperself lashes
You will also see Cinna (Lenny Kravitz) and Effie looks on the catwalk, see below on the runway for Fendi and Vivienne Westwood: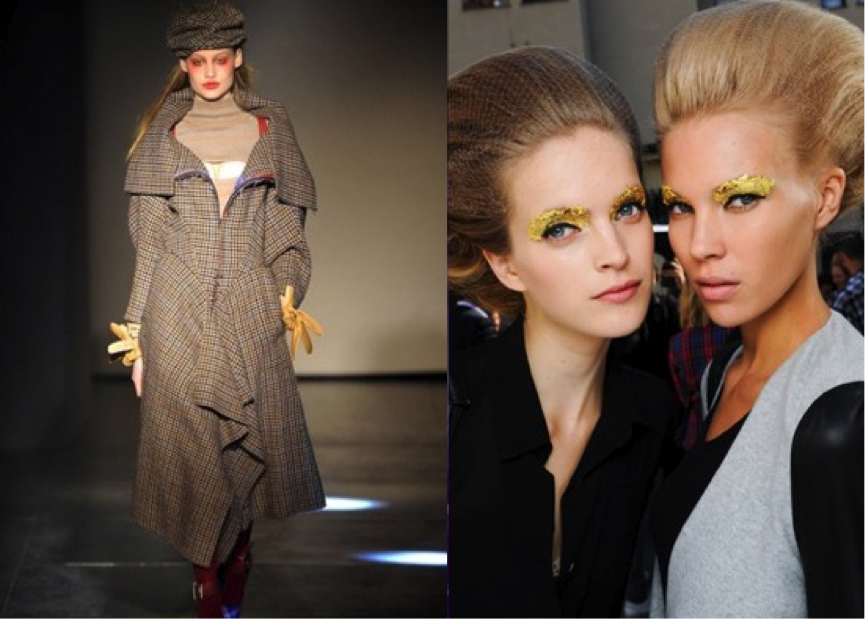 Not only is the plot for this movie brilliant, but it has a bit of everything for everyone with this underlying them of fashion! Its definitely a must see movie even if I do say so myself, and not for obvious reasons! ☺
I also love this image featured in Vanity fair of the three main characters of the movie..