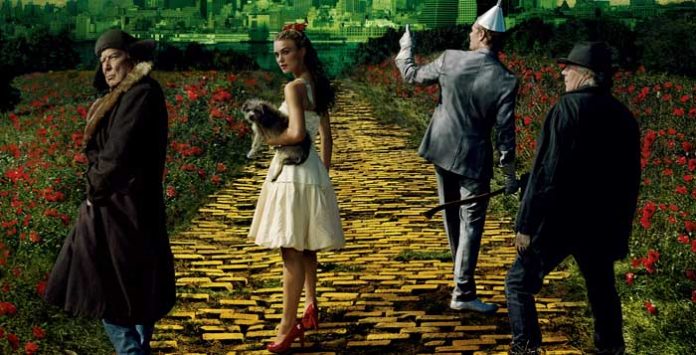 Recently Vogue dived into their archives to come up with a compilation of their fantasy based shoots! Probably due to all the fantasy themed movies released recently such as Mirror Mirror, Snow White & The Huntsman and also the new show I'm currently watching aptly named Once Upon a Time where magic and mystery of Fairy Tales may just be very much real, starring Jennifer Morrison, Ginnifer Goodwin and the hot Josh Dallas as Prince Charming
So if you're a fan of Fairy Tales like me I was very excited to see what they had to show, and with names such as Lady Gaga, Keira Knightley, Lily Cole and Drew Barrymore featuring how could I not be impressed!
Lady Gaga portrays the Witch here well with her own crazy stamp on it in this Hansel & Gretel themed shoot featured in December 2009 Vogue issue photographed by Annie Leibovitz. Lily Cole looks almost doll like.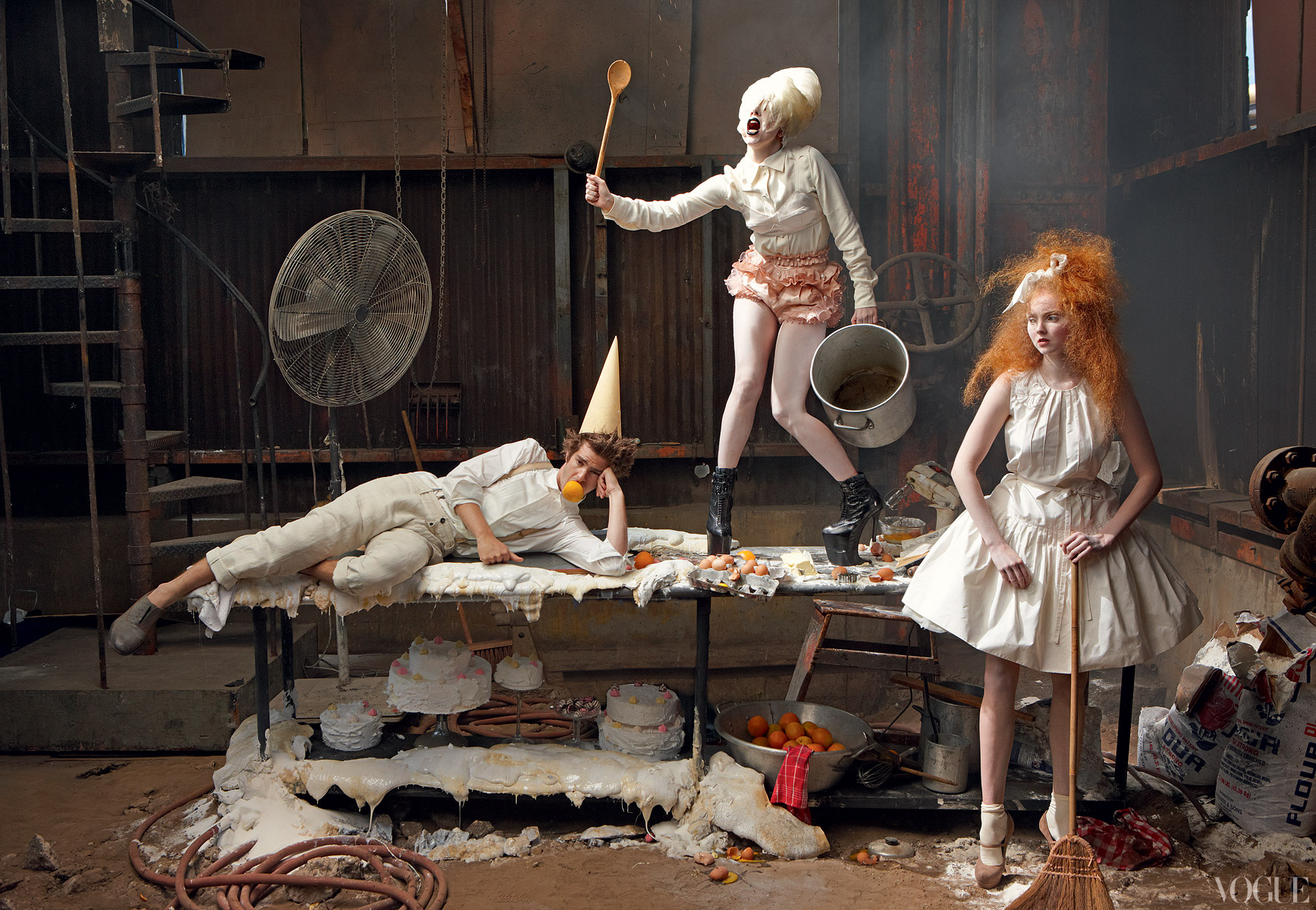 Again photographed by Annie below (as are all the images I selected for this post) this is one of my favourite images where Hansel & Gretel managed to get the Gaga-esque witch into the oven. Lady Gaga still managing to look fierce as she is about to be engulfed in flames..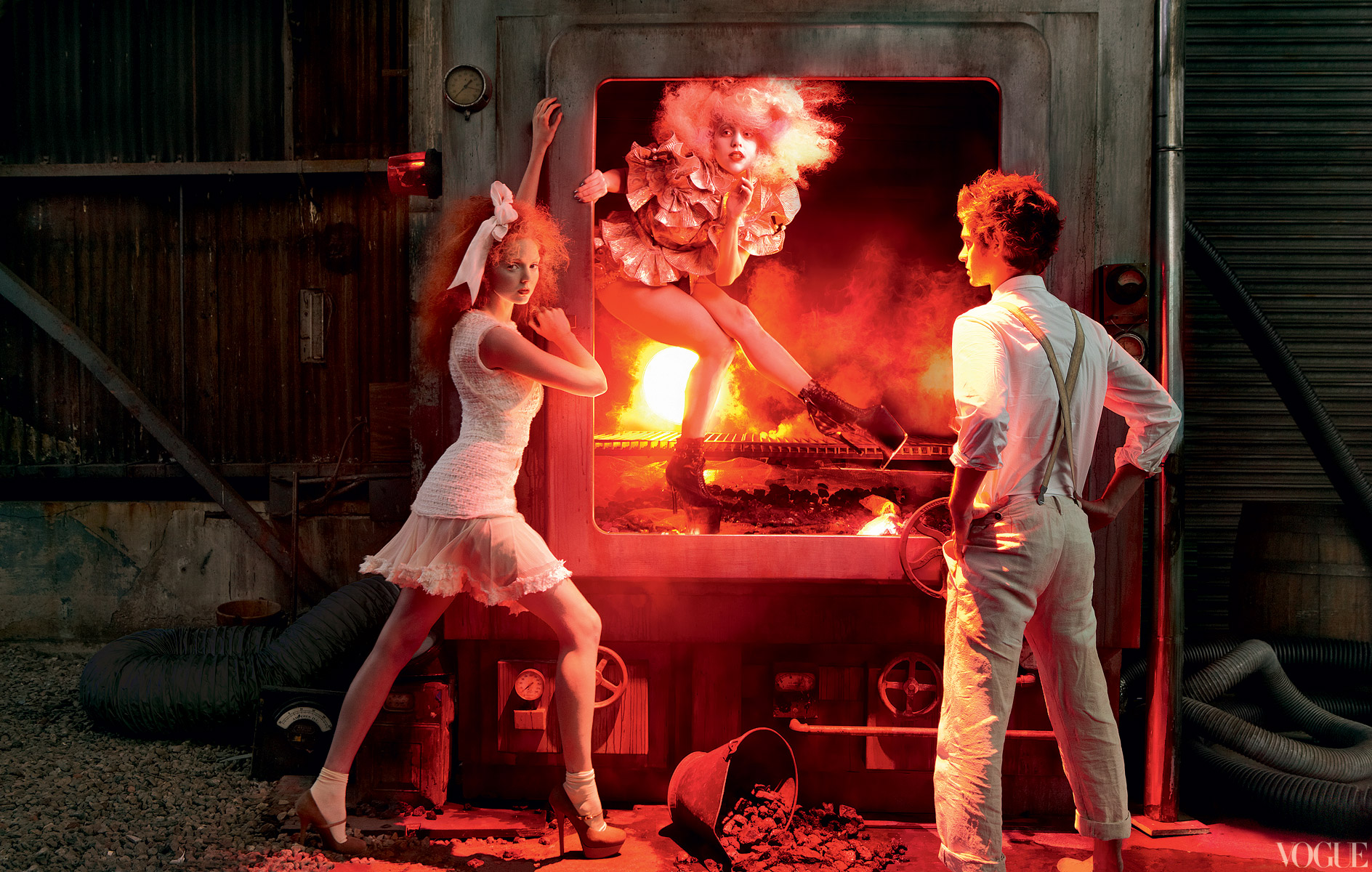 I also like this modern twist on the Wizard of Oz featured in the December 2005 issue with Keira Knightley as the fashionable Dorothy rocking her red heels!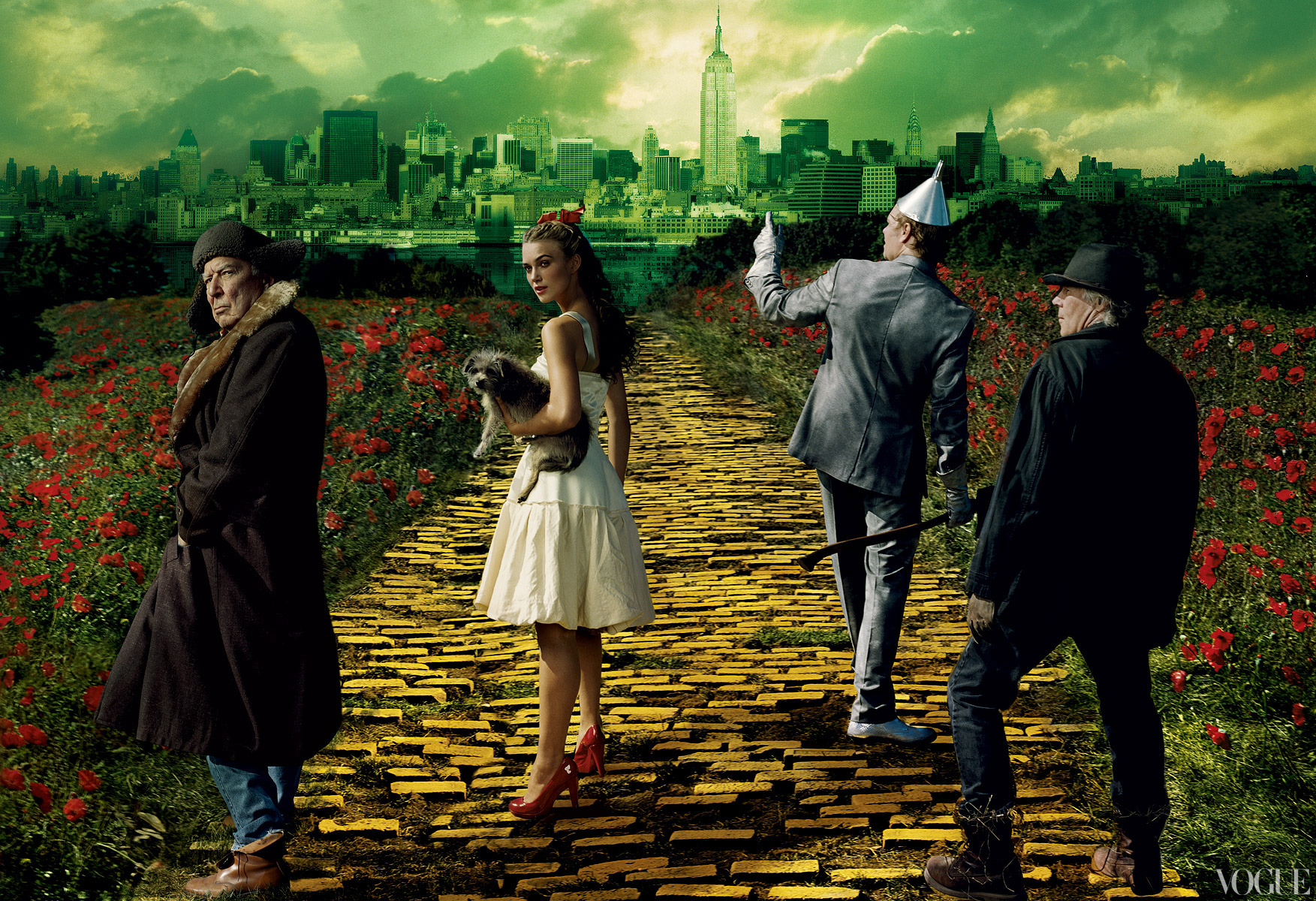 OK so its not the typical yellow dress that you associate Belle with when thinking of Beauty and the Beast but Drew Barrymore looks beautiful in this Christian Lacroix Haute Couture dress with pink and purple chiffon layers, and besides, the massive Lion and the roses are a dead giveaway. This was published in the April 2005 issue.
Finally the last two Alice in Wonderland images remind me of an Alice in Wonderland themed shoot I did a few years ago that can be seen Here
I love the way Viktor Horsting & Rolf Snoeren starred as Tweedle Dum and Tweedle Dee in the December 2003 issue of Vogue in suits designed by themselves along with an Alice in a Viktor & Rolf multi-layered silk dress.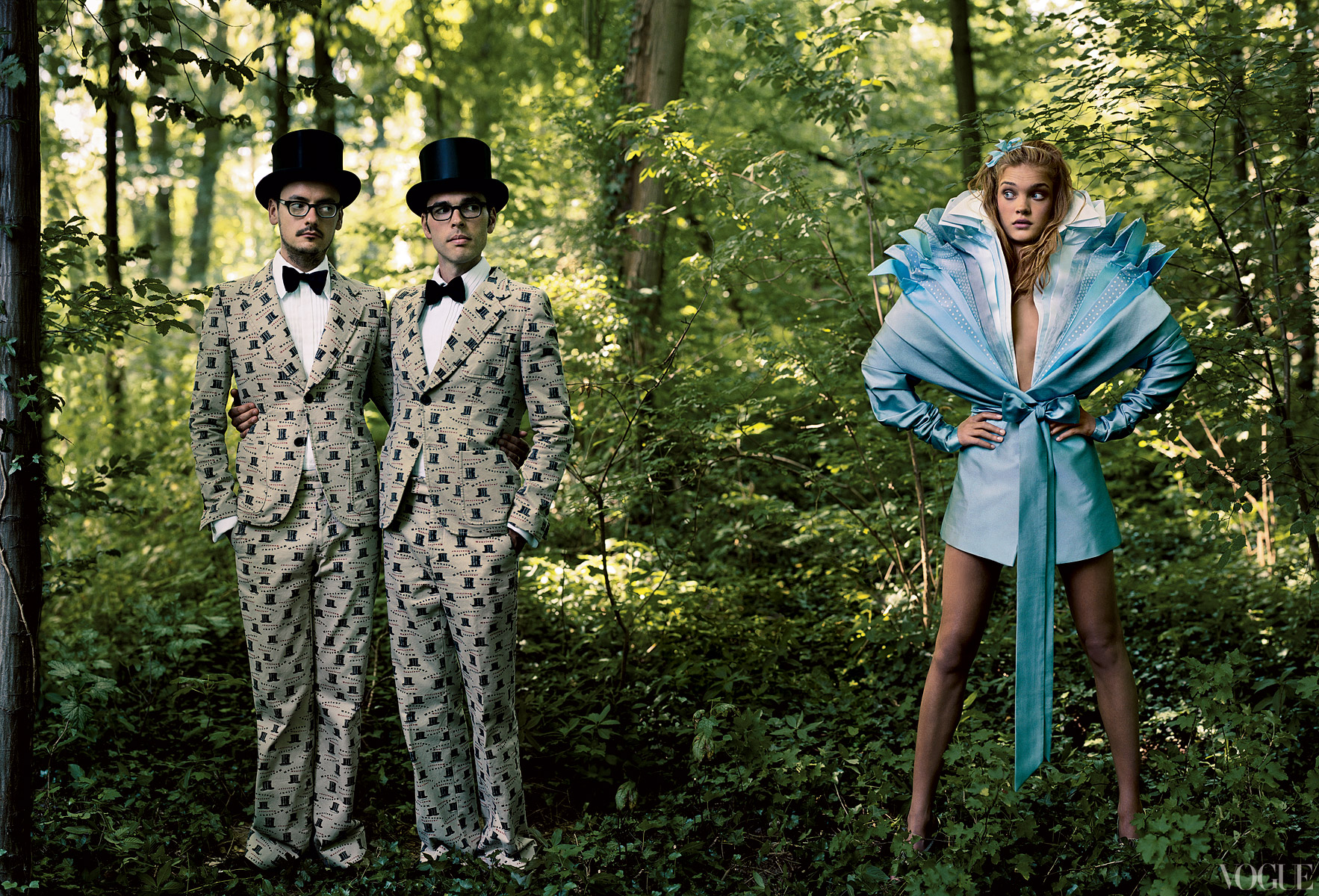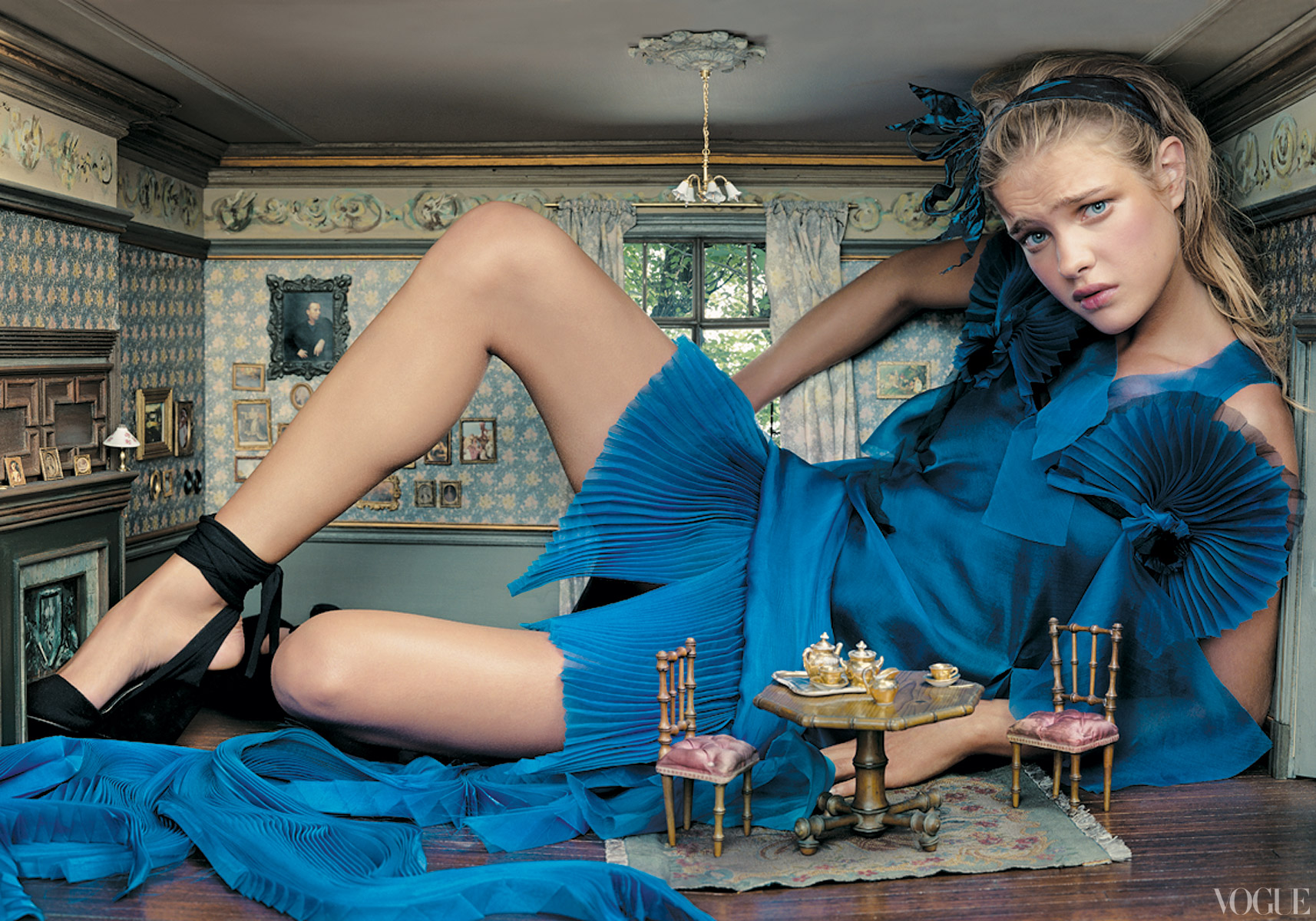 You can view the rest of the images Here. Enjoy!