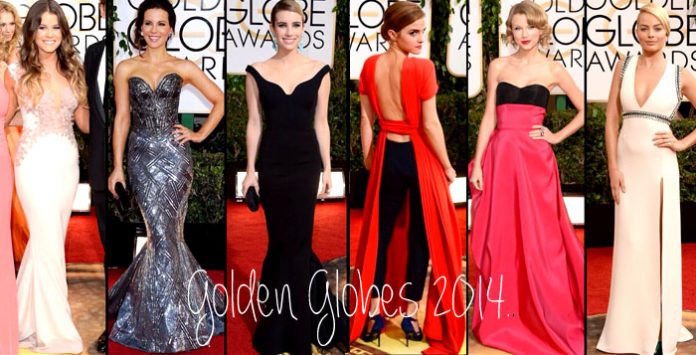 Anything red carpet is my favourite! I just love to see the ladies (and men) showcase their style and put their best foot forward at these glitzy events! Golden Globes always ooze classiness so staying up late to stalk, drool over, look at what graces the carpet is rarely a disappointment!
Firstly, shout out to Sofia Vergara for blowing my mind in this Zac Posen number! Drool drool drool. Getting over her dress and statement Lorraine Schwartz piece, just look at that skin tone and perfectly fresh looking makeup and Bold lip!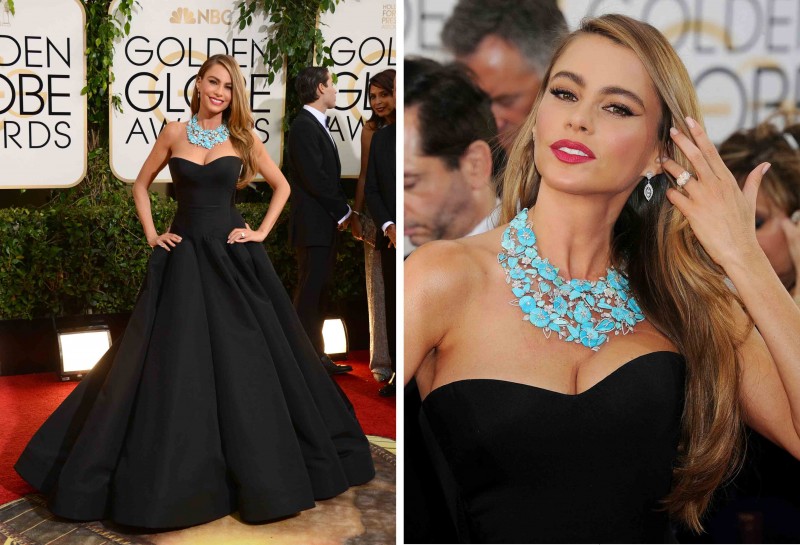 OK back to human kind..
Hermione Granger has grown up and developed a sense of style! I love how different Emma Watson's look was to everyone else. From the front, her Dior dress seemed nothing hugely amazing but once you see that it's just an illusion of a dress and was in fact backless with slim black trousers underneath – wow! Her makeup and hair look here is on point too – those lips with a pink undertone and effortlessly thick brows!! Teamed with some simple Dior pearl earrings!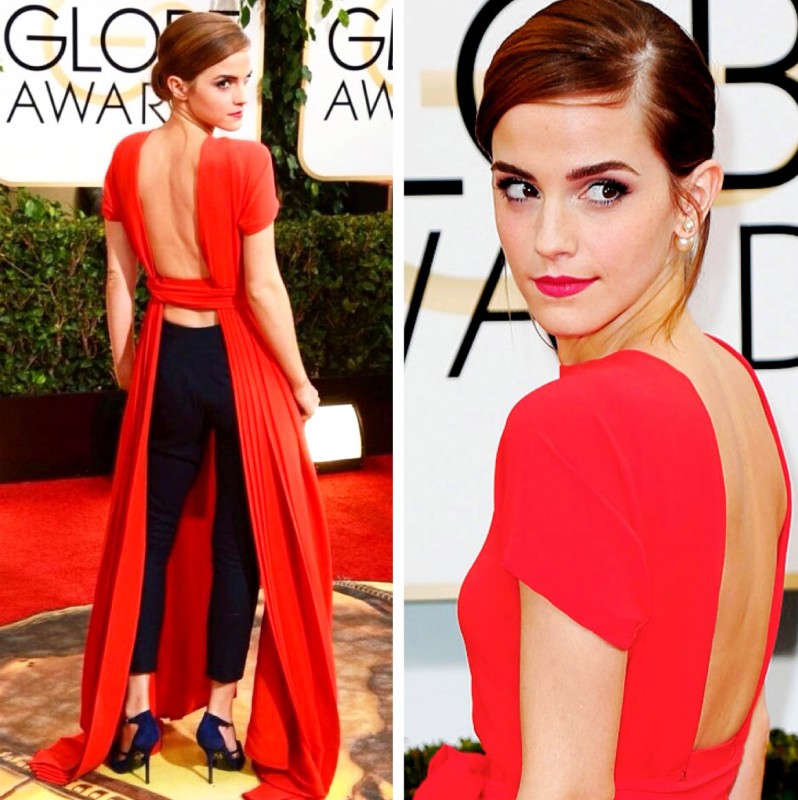 Next up is Sosie Bacon. Pulling off this type of nude dress is incredible in itself – it's not always a flattering colour. And that plunging neckline!? She's 21 though so at least this Rhea Costa dress wasn't too much a challenge 🙂 I actually met Sosie and Kevin back in 2006 when I spent the Summer in LA. I kindly explained to both of them how a 3D movie worked 🙂 It was back when 3D movies first came about, they were headed to see Monster House. Anyways, not a huge fan of the balayage in her hair but nonetheless she looks stunning!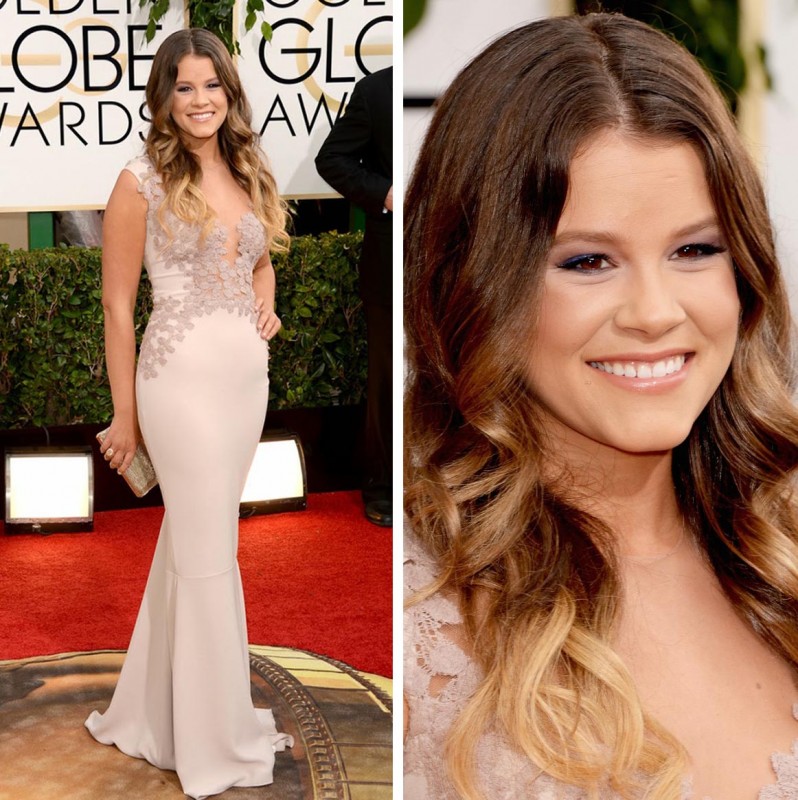 Zuhair Murad, Jimmy Choo – exquisite, as is Kate Beckinsale in this dress! IS SHE REALLY IN HER 40'S!? Her dress was sequin filled and shiny and she looked stunning. Enough about the dress, lets just take a moment to look at her.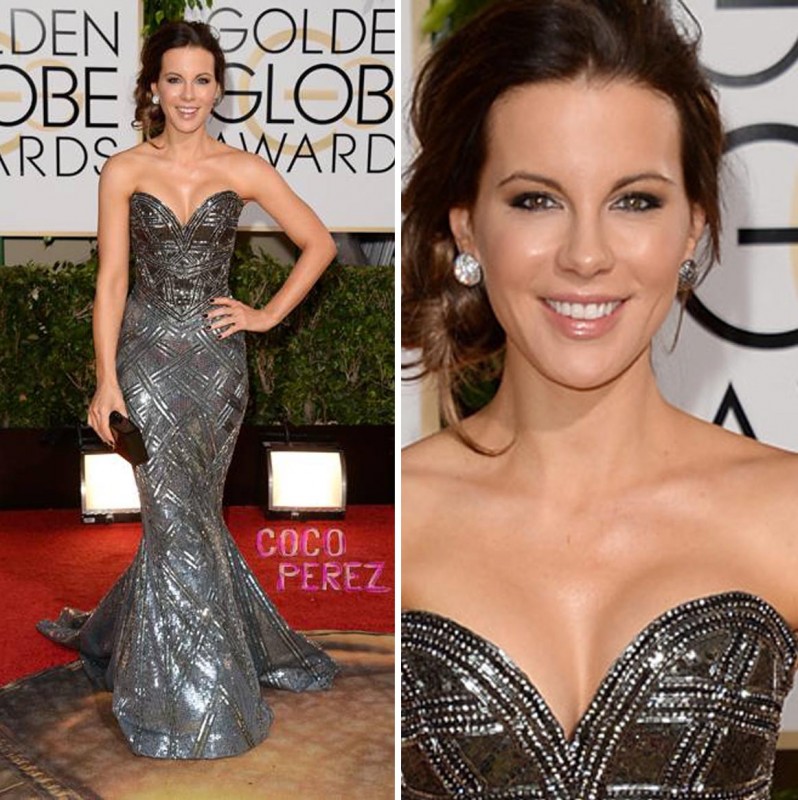 Can you tell I like all things simple? And black, I love black. Emma Roberts stunned in this Lanvin dress. Massive brown eyes and big eyebrows I just cannot fault this! The mermaid style gown accentuated her gorgeous figure and this whole look really wow'd for me.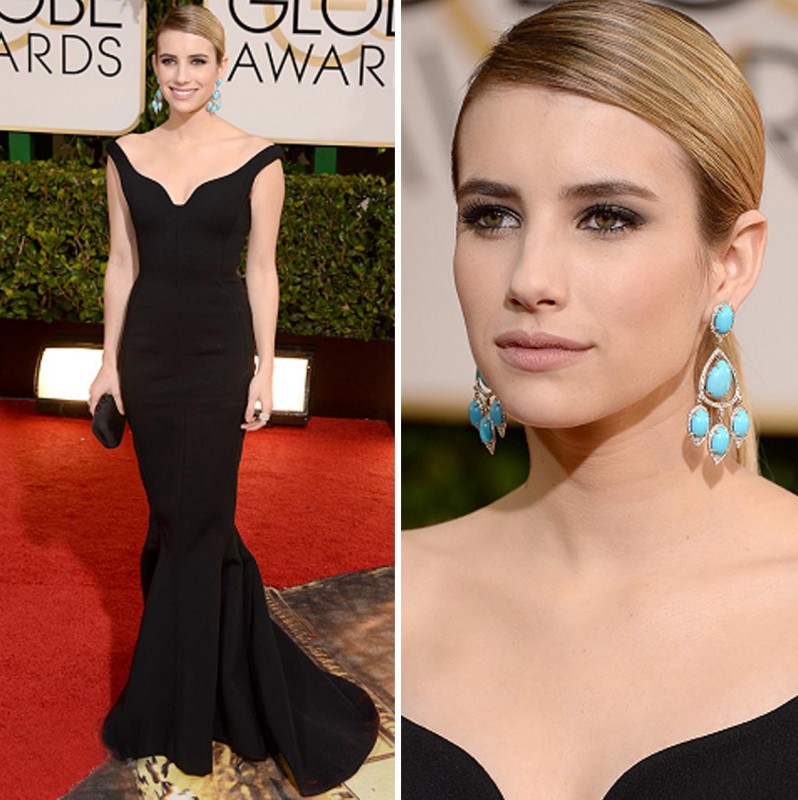 Olivia Wilde is as pregnant as they come and still managed to make my list! Pregnant ladies glow but she certainly dazzled in this Gucci gown! I'm not even normally a huge fan of sequins – or Emerald for that matter, but this hugged her bump perfectly and her lose ombre waves finished the look. I would've liked her brows a shade or so darker however!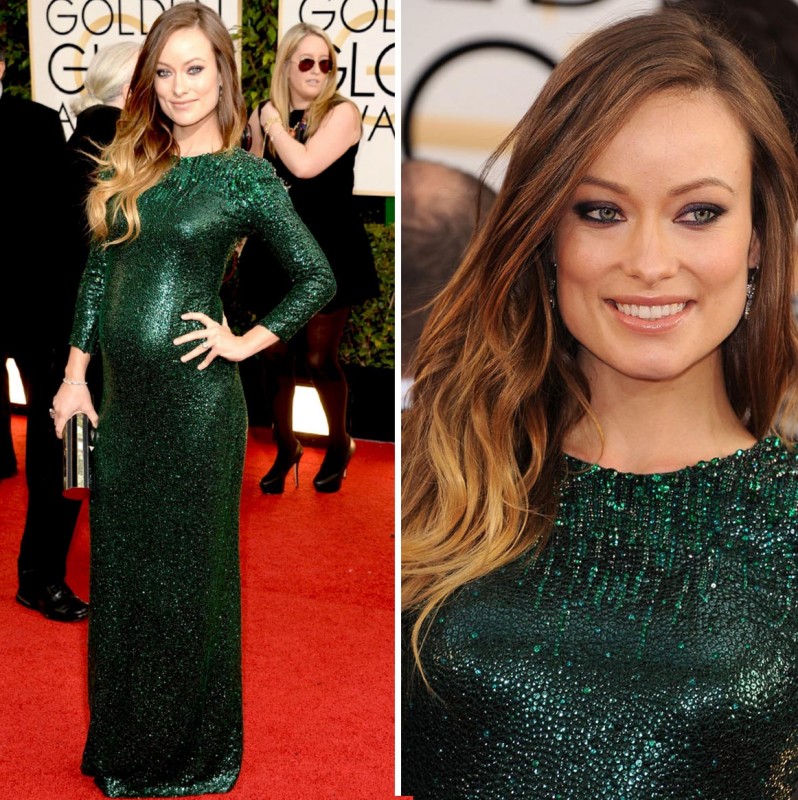 This look just screams Taylor Swift, all curls and cutesy in a Caroline Herrera gown! It's feminine and elegant and I love the fit! A ball gown with an edge thanks to the black – and it really did look effortless! Cat eye lined look and red lip finished this off beautifully!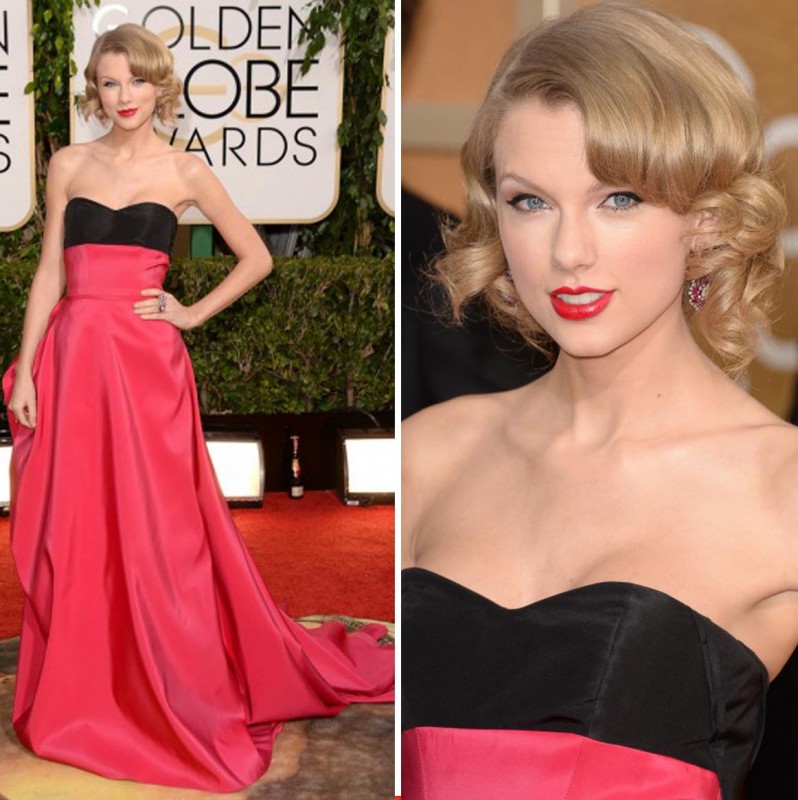 My favourite till last! Margot Robbie couldn't have pulled this Gucci piece off in a more stunning way!! From head to toe, from thigh high slit to plunging neckline. I just loved it. This style teamed with this colour is difficult to pull off without packing a flawless body underneath too – there's nowhere to hide!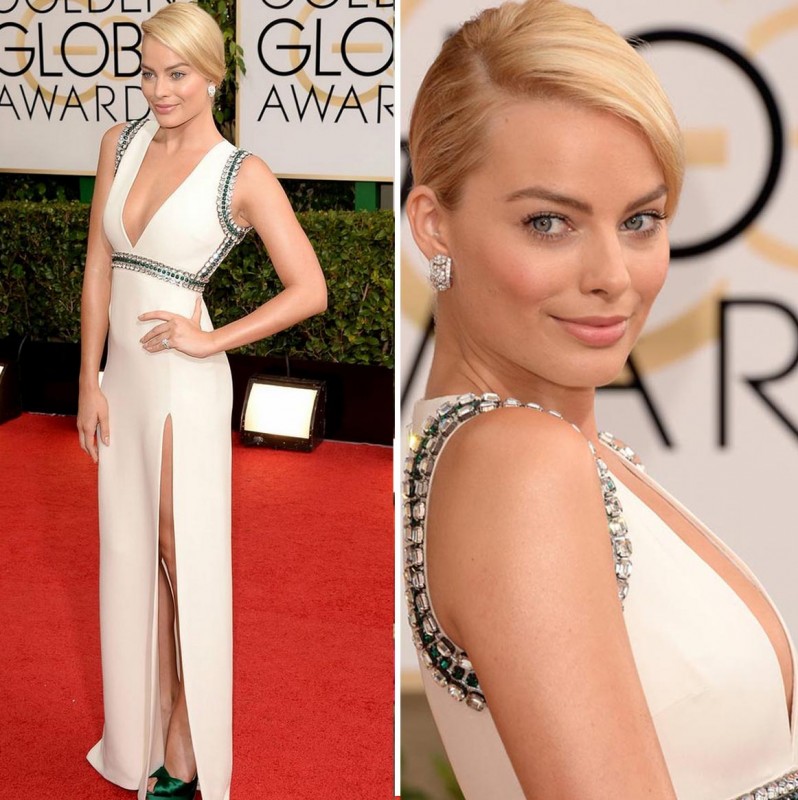 Special Mention also goes out to Jennifer Lawrence, Lupita Nyong'o and Amy Adams!
Happy Creeping!! 🙂