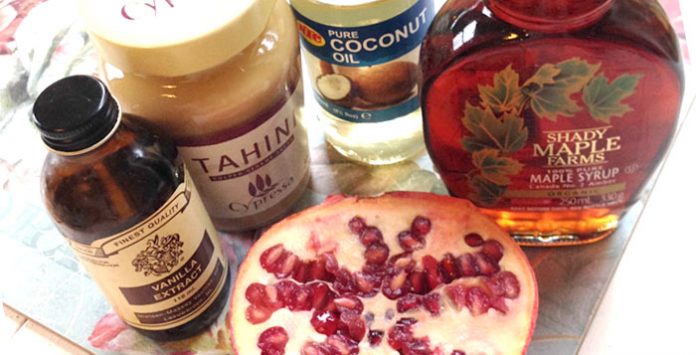 I happened to be watching Ireland AM recently and as soon as I heard the words Healthy Fudge I was glued! Susan Jane White of The Extra Virgin Kitchen was on showcasing this gorgeous healthy treat, so I decided to take a bash at it myself! She made it seem so quick and easy, and I had most of the ingredients in my press so I thought why not!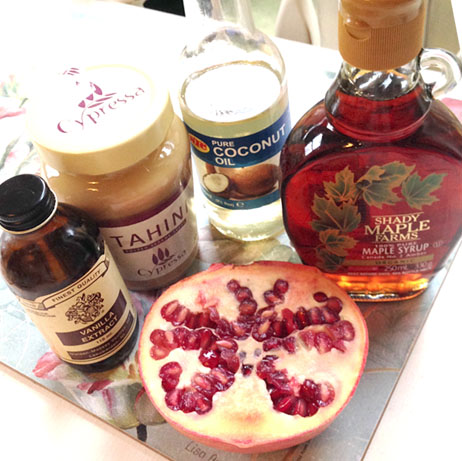 Very few ingredients in this & it's as follows:
3 tbsp of Coconut Oil
1/2 Cup Maple Syrup
1 tsp Vanilla Extract
340g Jar of Tahini
Pinch of Salt
4 tbsp of Pomegranate Seeds
The last time I used Tahini it was in a Stir Fry which is a savoury dish so it felt odd using it as a main ingredient for fudge, I keep forgetting how versatile it is!
Anyways, pop the Coconut Oil, Maple Syrup, Vanilla & Salt into a saucepan on a low heat until melted together, then mix in the Tahini & Seeds and then into a tray to freeze for about 4 hours!
I forgot to take a pic of the complete finished product, I couldn't help myself having a taste first, so here's a photo after a bite or three!
Enjoy!!