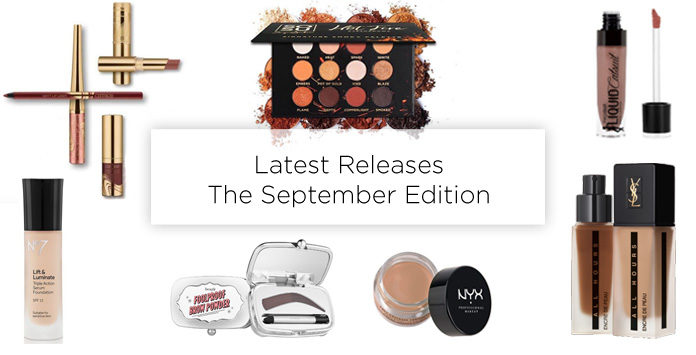 It is fully fledged Autumn now so as we start embracing the A/W trends it's also time to update some makeup bits to follow suit. Eyeshadow is leaning more towards cranberry shades and the lips are getting darker, so in this month's new releases post you might find some bits to change up that makeup bag!
SOSU Hot Fire Palette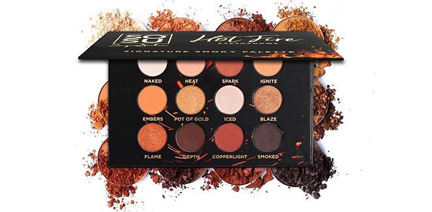 So at the end of August my lovely friend Suzanne Jackson launched her new SOSU Hot Fire eyeshadow palette! And to say she launched it in style was an understatement. She threw a fabulous dinner and party with family, friends, and bloggers / influencers in Fire restaurant. The palette has 12 shades, 8 matte pigments and 4 metallics. Warm browns and red tones is always the type of eyeshadow palette I go for and this one as you can see has a range of gorgeous colours and I can't wait to try!
YSL All Hours range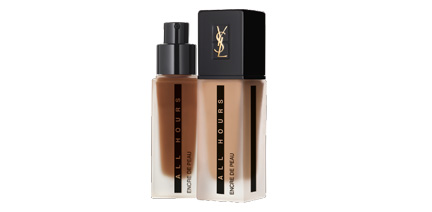 I attended a recent YSL event where Fred Letailleur showcased some of the latest YSL bits to the market, in the form of a fab demo! Every time Fred speaks about YSL he speaks about the brand with such passion, which in turn gets me (and the rest of us) excited about what's coming! I only have my hands on the foundation at the moment and will keep you updated on Snapchat – I have high hopes for it though because 2 YSL foundations are in my top 5 foundations which I have repurchased multiple times so hopefully this lives up to expectations! It's a matte foundation (€42) that is to last 24hours through non stop activity (in 22 shades) and can absorb up to 3.5 times its weight in water! A primer (€38) and concealer (€34) also comes in the range in 6 shades guaranteed to last up to 16 hours. Some music to your ears might be that they have also launched a sponge applicator (€20) so you can apply it all with!
Wet n Wild Vegan Beauty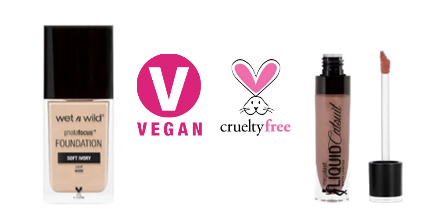 I mentioned Wet n Wild's new to Ireland releases a few months ago, but I was invited to a Vegan dinner this month to celebrate their Vegan range. As in, more and more of their products are being Vegan approved following testing, and thus the range is expanding! Most of their products are made from natural, plant based elements, with no ingredients of animal origin or for which animals have been exploited. Their photo focus foundation is up there with one of my favourites at the moment but there are only a few colours in Ireland right now, and not all of the shades are vegan approved at present, something in which they are working on!
Catrice Blessing Browns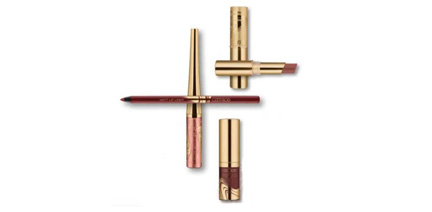 With Autumn looming as does the darker lip and Catrice have a limited edition range to help get you through the season with this 90's trend! If you're a fan of this brand you'll already know how affordable it is, and the range extends to a matte lip liner (€2.80), lip cream (€4.50), liquid lip liner (€3.95) and lip colour (€5.50). I love the names of the colours too – all v. delish! Creme Brulee, Cafe Au Lait, Tarte Au Chocolat, Macaroon Kiss to name just a few!
Benefit Cosmetics Foolproof Brow Powder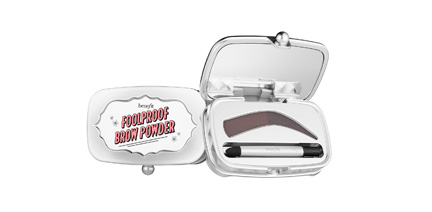 OK if there is one thing that Benefit Cosmetics are always on top of, it's brows! They've released yet another brow product to add to their expanding collection and this one is fool proof! It claims to be a 12 hour formula and what is interesting about this one is that the shadow goes from dark to light, because naturally that's how brows are meant to look, and it comes in 3 shades! It retails for €26 and available now, so if you need a hand in getting the perfect brow, this just might be the answer!
NYX Professional Makeup Concealer Jar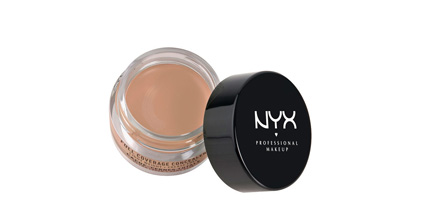 This month we have a cream concealer from NYX available in 16 shades – this reminds me of Benefit's Boi-ing concealer which is something I have been using for a long time, so I might give this one a go to see if it is a cheaper dupe at €8! These cream concealers tend to be full coverage and i use them to cover blemishes or to counter act dark circles.
No7 Lift and Luminate Triple Action Serum Foundation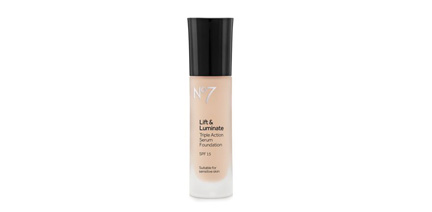 Quite a mouthful of a name for a foundation! The packaging is quite similar to the other bottles and it is available in their Match Made range so you are bound to get a shade that suits your skin tone. What's different about this is that it has the same concentration of one of the key ingredients in their advanced day cream to help with wrinkle reduction, and many other extracts, roots and vitamins to give you a luminous and flawless complexion. You can read about the technology and the ingredients in full on their website and it is available now for €24.