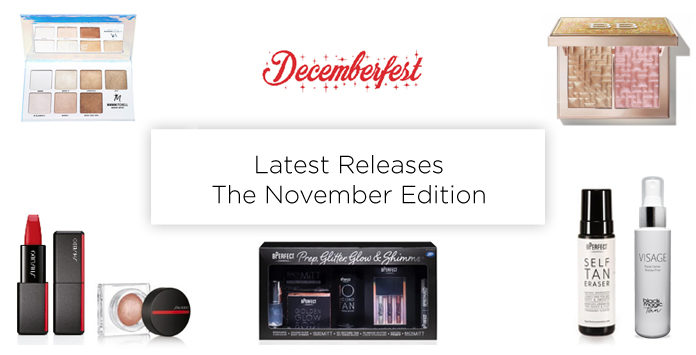 Right before the madness of Christmas, here's a post on what's new in releases in November – and it just might give you some ideas for upcoming Christmas gifts too!
BPerfect x Boots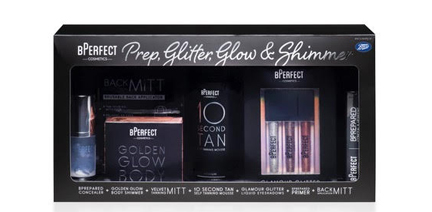 Prep, glitter, glow and shimmer with BPerfect! To celebrate their launch into Boots stores nationwide they've released a limited edition gift set worth €147.96 for only €49.99. The set includes some of my favs, their 10 second tan mousse and golden glow body shimmer, along with a primer, a glitter liquid eyeshadow, instant tan and a tanning mitt. So all the essentials! They are only available for a week from Nov 15th, and are bound to sell out so pencil the date to your diaries! (or a reminder on your iphone!)
Highlight & Glow Highlighting Powder Duo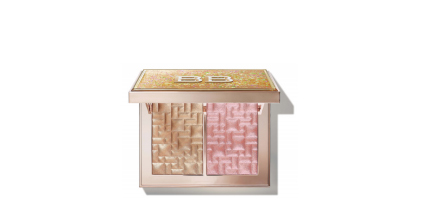 Just look at this beauty! This is the most glam compact I've ever seen. Once you've stopped being distracted by the glitter floating around, you open it and get distracted once more by the pearl pigment of the highlighters! Although this isn't a gift guide post, I think this would be a gorgeous gift for someone, particularly a Bobbi Brown or highlighter fan. (Is anyone not a highlighter fan??) They will be glowing all festive season with Bare Glow and Opal Glow!
Decemberfest Festive Beer Lodge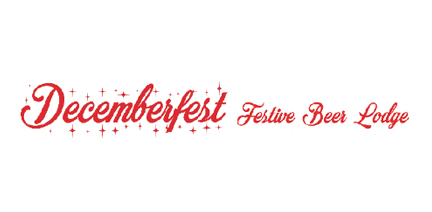 Nope, that wasn't a spelling mistake. Think Oktoberfest, Christmas wonderland style! This pop up festive beer lodge is in partnership with Erdinger in Donnybrook, and is open every Wednesday to Sunday from November 23rd until the 13th of January. I can't make the media launch but I will definitely be gathering some friends together and checking it out! It's a cosy indoor setting with over 20 thousand twinkling Christmas lights so it is bound to get you into the festive spirit! There will be Alpine foods to divulge in like wiener schnitzel, bratwursts sausages and burgers along with of course beer, wine, prosecco and spirits! Very Apres – Ski! Entry is free, but that doesn't guarantee a seat (plenty of standing room) and you can reserve a table by booking '€30pp Lodge Pass' that will get you reserved seating, drink of choice and lodge food platter.
BPerfect Sub Zero Highlighter palette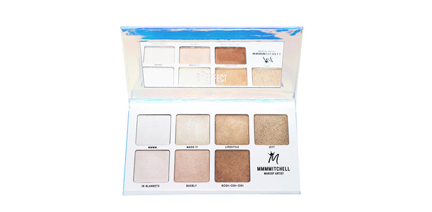 This collaboration with Instagram star MMMMitchell is said to leave you with a blinding glow! It's a 7 piece palette containing 6 illuminating shimmer pressed powders and a 'highlight topper' which I am keen to find out about! The shades include a warm peach, a golden bronze, and ice white, a blue glow, a champagne shine and a chocolate bronze, along with the holden highlight topper called OTT. So there's certainly something to suit everyone! It retails at €36.95 and is available now.
Black Magic Tan Visage Facial Tanner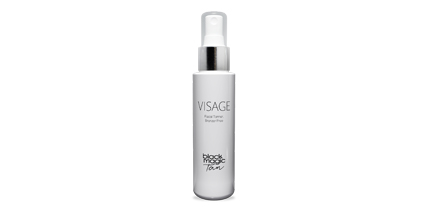 This visage facial tanner is packed full of nutritious ingredients to hydrate the skin as well as giving a natural glow to the skin (after 8 hours). It's a bronzer free product, designed to have zero transfer after application and dries instantly – the dream! It can be applied every few days to maintain and extend the life of the tan and it retails at €17.99. You can also get a facial brush for perfect application for €9.99 or buy both as a bundle for €19.99 which is a no brainer.
Shiseido Modern Matte Powder Lipstick & Aqua Dews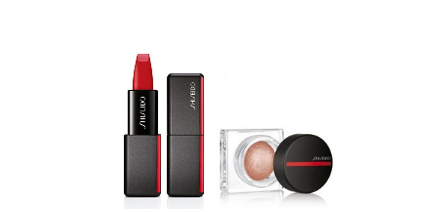 The formula of this new lipstick offers the comfort of a balm by melting and transforming into an ultra-thin powder that envelops the mouth in creamy, opaque colour. This doesn't sound like your typical matte lipstick except for the powder bit. I've not really tried many Shiseido products but you know me and matte lip products, almost always a fan! They also have new Aqua Dews which are a multipurpose product for your face, eyes and lips. There are 3 shades in Lunar, Solar and Cosmic, and are said to have 12 hours staying power!
BPerfect Strawberry Scented Tan Eraser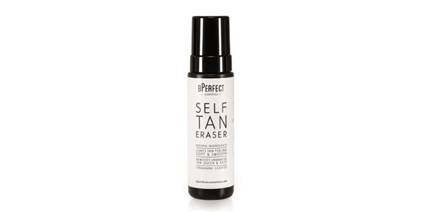 Who doesn't want to smell like strawberries right before applying a fresh new coat of tan! BPerfect do love their scented products – watermelon, coconut and mango scents lead the way with their tans! Other than the scent, it also claims to cleanse, protect, prep and prime your skin ahead of your next application. Sound! It works best on tan that is at least 3 to 4 days old, and it needs to settle for about 6 – 8 minutes before you shower off with warm water, and there you go, a clean and fab smelling canvas to lather on more tan (if you're anything like me!) This retails at €14.95 and surely completes his collection of tan products – he has ticked all the boxes at this stage!
So there you have it – lots of releases this November, along with some lovely gift ideas too, I can smell Christmas already! I'm sure lots of the above might be on offer too on Black Friday or Cyber Monday so keep an eye out!
Chat soon,
AJ