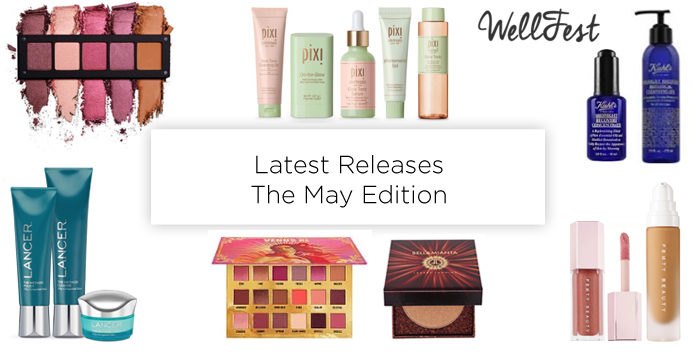 It's my birthday month!! And what better way to kick it off than by checking out all things new in beauty in another edition of my monthly latest releases post! I'm also heading to Orlando so I might be able to spot some of these in the airport on my way home and treat myself. Any excuse really! This month there's a couple of brands new to Arnotts I've never tried before so I'm looking forward to giving them a go, let me know if you've any favourites from the brand I can check out!
New to Arnotts Beauty Hub – Lime Crime Cosmetics & Lancer Skincare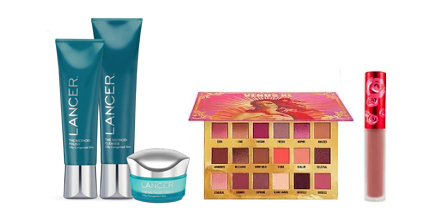 I was invited in to Arnotts by PR to check out these new brands that have landed on Irish shores. Lime Crime I've known about for years but never used them because they weren't readily available to me to test before buying, and Lancer was new to me! Lime Crime has been around for over 10 years and is PETA approved vegan and cruelty free. A cult favourite product you've more than likely heard about is their Velvetine liquid lipsticks and I'm dying to apply them on my lips! Their Venus palettes look unreal too and there is just so much colour available throughout all their products – including a lime coloured blush! It really is beauty for unicorns as they say. In terms of Lancer, it's a skincare brand by Dr Lancer that was once only available to patients, but are now in stores across the globe, including our very own Arnotts! The Lancer Method claims to be an unrivaled anti- aging regimen that fuses potent formulations with opulent textures to reveal a more youthful, beautiful appearance. With Kim K and Beyonce being a fan I can't wait to try The Method – Polish, Cleanse and Nourish. The Method Polish (€76) is a skin resurfacing treatment which removes surface debris and surface cells. Cleanse (€59) is a light foaming cleanser which removes impurities, surface dirt and sebum. And Nourish (€128.50) is a hydrating and potent anti aging moisturiser. I'll try these out in the coming months and report back but they sound promising!
Bellamianta Skin Perfecting Illuminating Bronzing Powder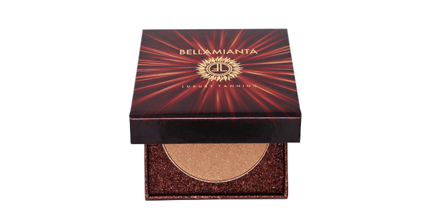 One of my favourite tanning brands have added another addition to their range. It's a golden flecked finely milled powder that adds a bit of coverage to the skin and has light reflecting particles to give you radiance for a skin-perfecting finish! You apply it with a brush on both the face and body and it can be combined with Bellamianta tan or used on its own. It can be applied down your logs, across your chest or along your arms and I can't wait to use it at an upcoming wedding for a summery glow during the day. This retails at €25 and available online and in pharmacies nationwide. Just in time for summer!
Kiehl's Midnight Recovery Collection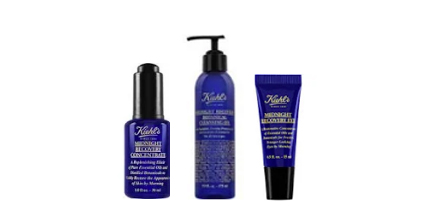 This brand needs no intro I've mentioned it so many times on the blog and also hello none of us live under rocks. So whilst these products aren't new releases, they have issued a new press release around their Midnight Recovery blend of ingredients and how their Midnight Recovery Collection will have you waking up to younger looking skin! The key ingredients of the blend are Squalane, Evening Primrose Oil and Lavender Essential Oil which provide an effective, soothing and sensorial experience. The collection with proven efficacy includes Midnight Recovery Concentrate, Midnight Recovery Botanical Cleansing Oil, and Midnight Recovery Eye. The results are pretty impressive results following consumer testing after just 4 weeks so I'm trying these asap and i'll brb with younger looking skin.
Pixi Beauty Glow Collection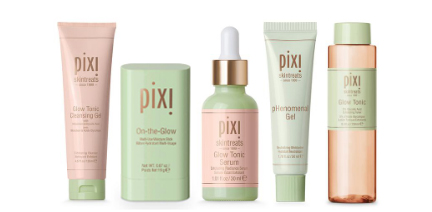 Pixi Beauty has been one of the most talked about brands lately in my opinion and with good reason! They have introduced their new glow collection to cleanse, tone, treat, hydrate and moisturise. The stars of this collection is their Glow Tonic Cleansing Gel, their Glow Tonic, their Glow Tonic Serum, their pHenomenal Gel, and their On-The-Glow. Glycolic Acid is a key ingredient across all the products along with Ginseng and Aloe Vera, and these retail starting at around the €20 mark, available in Boots!
Wellfest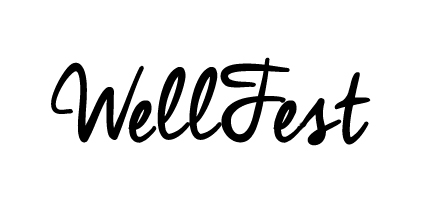 It's that time again, Europe's largest outdoor health and wellness festival is back! Full of fitness, fun, food and physical movement with like minded people as you spend the day getting pretty active both physically and mentally. So much learning to be done with a wealth of knowledge from experts across different industries and many brands showcasing their wares. I went to Wellfest last year and can't wait to go this year! I was invited by one of my fav brands to apply on lots of my food – Frank's Hot Sauce. They will have an American themed trailer with lots of samples of food with Frank's Hot Sauce or French's Mustard as a key ingredient, so arrive on an empty stomach! Check out their site for full details on everything they have to offer, tickets, and schedule, i'll see you there!
Primark Tropical Homeware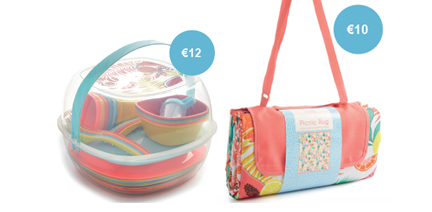 It's almost BBQ weather so where best to pick up some bits than Penneys! For some serious tropical vibes from as little as €5 get down to your local store and check out the homeware section. They have a full on picnic set for only €12 with a cooler bag to match (€18), a fab rug (€8) blanket (€10) and outdoor cushion (€10) and my personal fav, champagne flutes (€6)! All we need now is the weather to kick in – hello Summer, we're ready for you!
Fenty Beauty at Boots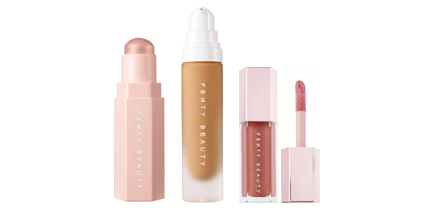 New to Boots is Rihanna's brand Fenty! Although it is going to be available in 32 locations across Ireland and the UK, for Ireland it is only coming to Blanchardstown as far as I can tell – and on May 10th! Fear not though, you'll be able to order online at Boots if you're not able to make it in store and there's a huge selection! FIFTY foundation shades and all their best selling products. I think I'll head in store to drool in person instead of ordering online, but if you order Click and Collect before 12pm you can pick it up in any store nationwide the next day after 12pm which is very handy. I've heard good reviews so I'm looking forward to checking out the brand!
InglotxTerrieMcEvoy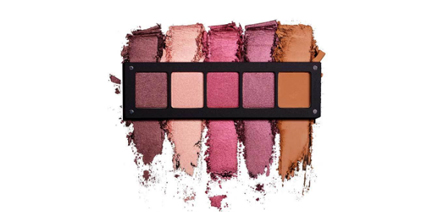 I recently attended the launch of Terrie McEvoy's collaboration with Inglot and it was lovely to be part of the excitement on the night! The palette and lipsticks were exactly what I expected from Terrie, so aptly named The Beautiful Adventure – dusty rose eyeshadow shades with a bit of sparkle and nude satin lipsticks. The Beautiful Adventure is a five square palette with light and deep warm undertones and retails at €35 – the shades are 167, 169, 170, 37 and 292. The two lip shades are 331 and 332 and retail at €15. This collab officially launches on May 16th and is the first of the their 'Inglot10' collaboration as part of their 10 year anniversary campaign. I'm very curious as to see what's next in this limited edition collection!
So there you have it for the month of May – there was so much that I couldn't include but if you're curious, check out the google machine for the following: La Roche-Posay Toleriane Ultra 8, iWhite Express Whitening, Redken Frizz Dismiss, Kérastase SOLEIL, L'Oréal Professionnel Serie Expert Solar Sublime, Phyto DETOX, Pureology Hydrate Sheer, Vichy Minéral 89 Eyes & MinéralBlend Foundation and Kérastase 8 Hour Magic Night Serum.
Happy start of summer, have an amazing one!
AJ x