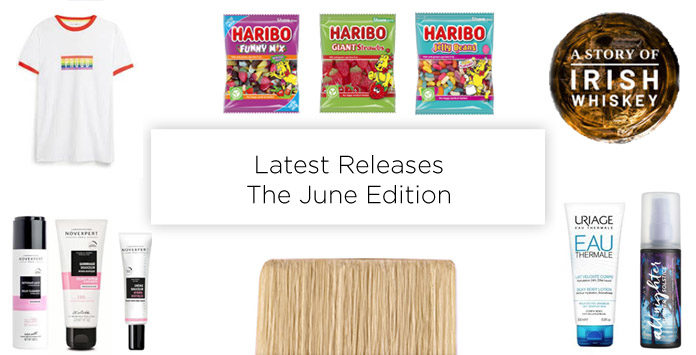 Hello June! It's exam season and with that comes the fab leaving cert weather, so hopefully we're in for a treat! This month in launches brings us a podcast, jellies, and of course hair and beauty bits, not forgetting some upcoming Pride support and celebrations! Oh, AND LOVE ISLAND! Bye bye productive evenings.
A Story of Irish Whiskey Podcast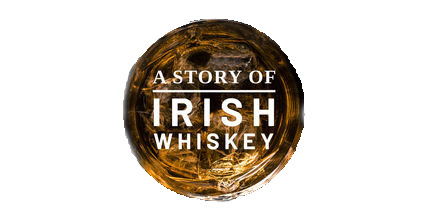 There's a new podcast in town, well there's a lot of new podcasts in town but this one covers one of my favourite things – whiskey! Irish Distillers have launched a Story of Irish Whiskey – it's a tale of how three Irish families the Jamesons, Powers and Murphys, came together to form Irish Distillers and save Irish Whiskey from extinction. It's actually frightening how close it came to being no more, from what I heard at the launch! So I'm looking forward to checking out the podcast which is available now, it's a five part series (plus a bonus ep) on the rise, fall and rise again, of Irish Whiskey. And on a side note, the venue of the launch was something else, a fab private venue (Scullys, Jervis Lane Upper) that Irish Distillers lease. I want to go back!
Feeling proud with Primark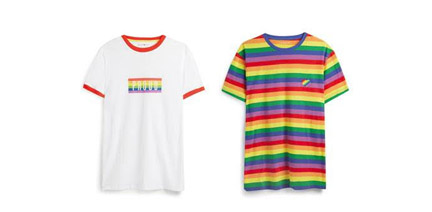 It's PRIDE month! Not only do I enjoy the celebrations but I do love to see brands getting involved in supporting the LGBTI community and joining in on the celebrations! If you're stuck for something to wear, don't worry, Primark (Penneys) have you sorted, as always. The limited edition collection includes a 27 piece range, and a 4 piece capsule collection which will be available over the Summer! In addition, they have donated €175k to ILGA world in support of their work as an international advocate for LGTBI rights in over 150 countries.
HARIBO Vegetarian Varieties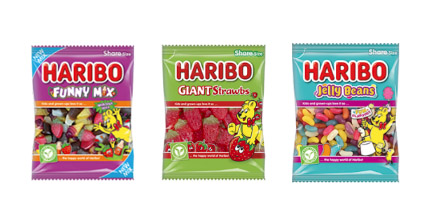 Who doesn't love HARIBO! And now they've launched a selection of vegetarian treats for us to indulge on. Their Jelly Beans been revamped with a playful mix of new colours and flavours, including candy floss, marshmallow, popcorn, peach & passionfruit, raspberry and blackcurrant. They also have a new addition – Funny Mix! It's made up of three fun shaped pieces containing real fruit juice – a pineapple and blackcurrant flavoured Ice-Cream, a Cola Bottle with a hint of lemon and a Strawberry. Already their Giant Strawbs have retained their recipe, so good news if you're a fan of long-lasting strawberry flavour and chewy texture! I'll be doing a taste test over on my Instagram stories soon so I'll report back!
Hairtalk Hair Extensions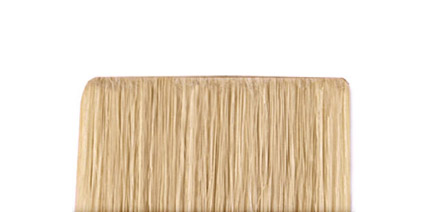 Hairtalk has landed in Ireland! The brand has been around since 2005 and in 59 countries but no better pair to launch it in Ireland other than Katie Jane Goldin and Barry Scallan. It's an ethically sourced brand and is one of the world's leading tape extension brand and a favourite among celebrities! It has a unique application and is entirely free of heated tools, making it quick, easy and user friendly. A full head application can be achieved in less than an hour which is music to the ears of anyone with hair extensions! They're invisible to the eye and the tapes themselves are ultra-fine, thin and malleable. All extensions are double-drawn – a collection of which are also hand-stitched, and there's no shade that won't be catered for. Prices start at €100 and you can find the salons that supply them here!
Urban Decay All Nighter Summer Solstice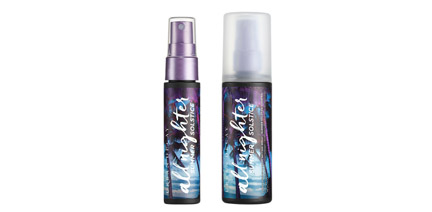 We've got the longest day of the year coming up in June so what better way to test out Urban Decay's all nighter setting spray! Last year I put it to the duration test too and it passed with flying colours. But secretly, I know it already because I wear it all the time, especially in hot weather or on nights out where I might be doing a lot of dancing! This lightweight oil free formula with temperature control technology is being released this month in a limited edition Summer Solstice scent and it has notes of crushed pineapple, coconut and a sea salt breeze – delish! it's €31 for a full size and €12 for a travel size and the packaging is cute too! On a separate Pride related note – Urban Decay boutique on Grafton are giving complimentary mini makeovers using their Sparkle Out Loud glitter collection on the Saturday of Pride so definitely pop in to get prepped ahead of the parade!
Novexpert Magnesium Range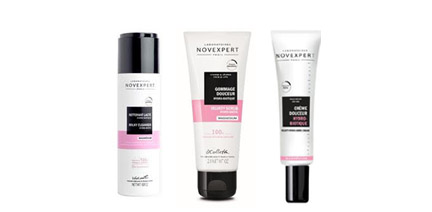 Novexpert have a solution to the main causes of sensitive skin and use Magnesium in this range to aid in the soothing of the skin! The brand is 100% natural, Eco-certified and Vegan, and they use 0% chemicals, and are 100% hypoallergenic. The products in this range are the Velvety Scrub Hydro-Biotic (€16), it provides a 3D scrub by exfoliating and polishing the skin surface, with 0% preservative and enriched with pre & probiotics to preserve the skin's natural flora. The Velvety HydroBiotic Cream (€26) which contains nourishing Omega 3 and moisturizing hyaluronic acid as well as probiotics and magnesium. And the Milky Hydro-Biotic Cleanser (€23), which soothes the immune and nervous system and reduces skin inflammation. The range sounds fab but the only place you can get in Ireland as far as I can tell is online here.
Uriage Silky Body Lotion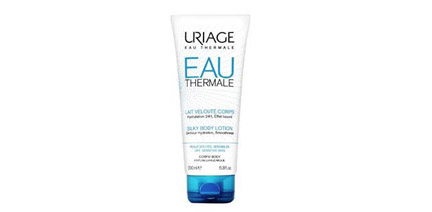 This light textured lotion is a silky, fluid and smooth lotion that immediately absorbs and fuses with the skin to intensely moisturise, smooth and provide comfort. It claims to leave your skin feeling extremely soft and moisturised. Bathed in Uriage Thermal Water, your skin regains an optimal level of hydration, lasting comfort and its natural glow. Uriage which I've mentioned on the blog before, is the richest thermal water, with the highest concentration of minerals and trace elements in Ireland.
Hope you enjoyed this months post, I'm off to catch up on Love Island!
AJ x