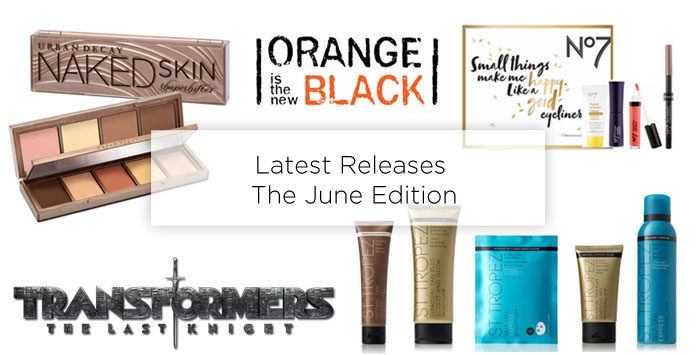 So many products and events, so little time! I've decided to start a monthly post about all things new to market that month. Whether that's a movie, a new series to binge watch on Netflix, a new charity initiative, new beauty products, new recipe or shop finds, new offers, or a new store or restaurant opening, you name it i'll try include it!
I get sent quite a bit of products and attend many events and premieres so rather than me waiting 6 – 8 weeks to properly review a product or service I will use these monthly posts to announce it here as a first instance, post a mini first thoughts review where applicable, and then follow up later with a full review or blog post when I've gotten a chance to check it out.
I won't include every single thing up and coming, just items I feel is relevant to my readers, my blog, and which ones I have a preference over or am most excited about! There are just so many new things happening each month that it can be a lot for people to consume, whether that's things to do, places to go, products to try, so hopefully these posts will help alleviate some of that manic google searching!
Urban Decay Store opening on Grafton Street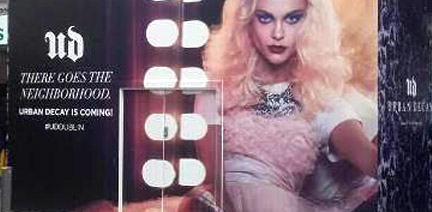 OK so kicking this off with something close to my heart – makeup!! And Urban Decay specifically. They really can do no wrong in my eyes and I'm so excited to see that they are launching their own boutique store in Ireland. I've been eyeballing it every week as I pass by the coming soon signs around it on Grafton Street, and you'll be glad to know that it opens its doors to the public on June 22nd at 10am. So get down to 50 Grafton Street and visit the 10 makeup stations over 2 floors, and if not just for the amazing eyeshadow palettes, do it for the ring of light selfie wall! I kid you not.
Transformers: The Last Knight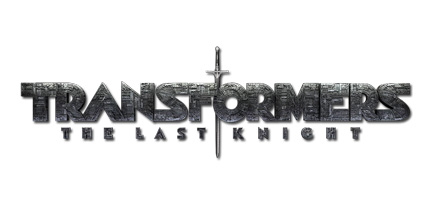 If you follow me on Snapchat you'll know how much of a movie fiend I am. Obsessed. Is there a stronger word than obsessed? IMDB is one of my most visited websites for sure! Anyways, I've been to the Transformers premieres the last few years and they don't disappoint, it was also great to see our very own Jack Reynor at the last one. It doesn't look like he makes a return in this movie though, but Mark Wahlberg does! I've always been a fan of transformers, it's my kinda action adventure movie. Obviously I'm all about the autobots and not the decepticons, I'm cool like that! The latest edition to the Transformers saga hits Irish cinemas June 22nd and I will definitely be going to see it.
Urban Decay Naked Skin Shapeshifter
Contour the naked way. Three in one palette for colour correcting, contouring and highlighting. A mix of both powders and creams, and the perfect size for travelling! It has a double sided mirror in the middle separating the powders from the creams. I already have my hands on both shades of this beauty and as always with Urban Decay the packaging is perfection. Like you would probably buy it just to look at. There is a Light/Medium palette and a Medium/Dark palette. I'm away at a wedding this month and need to pack light so I will probably bring one of these and actually double up and use some of the shades as eyeshadows. The colours are beautiful. Haven't swatched it yet, it's too pretty, but Urban Decay are notorious for being buildable and blendable so I'm not worried. I've never tried any of their highlighters yet so this will be put to the test! They retail at €47.50 and are available in the usual spots from June 8th – Debenhams and House of Fraser, but also their new store on Grafton Street!
Orange is the New Black on Netflix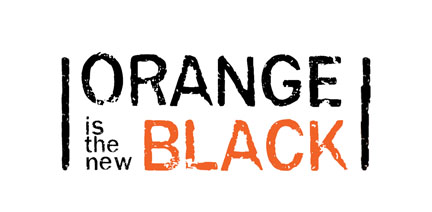 I loved the first few seasons, but my love dwindled throughout the last season a bit so we'll see how this one goes! Once June 9th hits there will be a binge watch no doubt all across Ireland. I'm not overly excited, (hey, it's not Pretty Little Liars or Vampire Diaries) but I will watch it, perhaps in the background while I'm blogging. I don't know, I'll see how I feel after the first episode. If you've never seen any of the seasons though I do urge you to start, even just to avoid the FOMO.
St Tropez SS17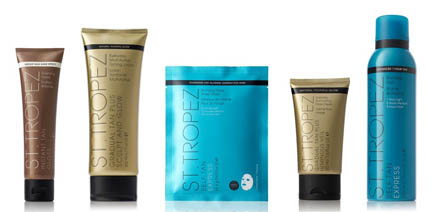 I'm actually a St Tropez virgin! Scarlet to admit because this brand has been around for many many years, way back in the day when plastic gloves were used to apply tan. Those were (not) the days! I have had a bad habit the last few years staying with the same reliable tan but this year I have start trying and testing new ones – you'll have noticed on my Snapchat and Social Media for sure. St Tropez is next on my hit list and there are certainly lots to chose from with these new releases. I'm off on a cruise in September and I don't like to gain a natural tan, I'm weird like that, so this summer is dedicated to finding some great false ones! I'll post a quick overview below of what's to come, and as I try them I'll report back here or on Snapchat or Insta stories how I find them. These are available from now in selected pharmacies and Cloud10Beauty
Self Tan Bronzing Express Face Sheet Mask RRP €12  – where skincare meets tanning
Self Tan Bronzing Express Mist RRP €39 – 360 degree application in a hurry
Gradual Tan Plus Luminous Veil Everyday Illuminating Face Cream RRP €30 – tones and hydrates skin
Gradual Tan Plus Sculpt and Glow Everyday Multi-Active Toning Lotion RRP €30 – tones and hydrates skin
Instant Tan Body Gloss RRP €20 – Alternative to a classic Highlighter or Shimmer
No7 in store offer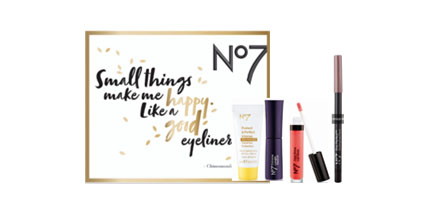 Boots are notorious for their in store offers, so here is one that might appeal to you during the month of June until the 4th of July. So if you are going to be repurchasing any of your No7 favourites or looking to try out an affordable brand you haven't tried before, then two No7 purchases of cosmetics of brushes will get you a free Summer Ready gift box worth €32! It's available while stocks last, both in store and online at Boots. I've not tried any of the items in the Gift box so I can't comment or recommend but i'll leave the details of its contents below:
No7 Extreme Length Waterproof Mascara Black 4.5ml
No7 Stay Perfect Amazing Eye Pencil Bronze 1.2g
No7 High Shine Lip Gloss Just Peachy 4.5ml
No7 Protect & Perfect Intense ADVANCED Facial Sun Protection SPF15 10ml
I hope this new series addition to the blog comes in handy, it can be a bit overwhelming seeing all the new things we chat about on Social Media and a lot to take in at times. So at least here's a bit of a one stop shop for you to catch up in your own time and get a little insight into what's new and coming!
AJ