Thinking of booking a cruise from Ireland? Then keep reading because this was SUCH a frustrating and confusing thing for me to do. I had no clue where I wanted to go, what cost I was looking at, how to book, what to watch out for, and who to cruise with. Hopefully if you are in the same boat now as I was a few months ago then this blog post will help!
Research
First things first for me when I was booking a cruise from Ireland was of course research. I reached out to travel bloggers who had been on cruises, I attended the Holiday World Show in the RDS, and of course, I googled, a lot. A frustrating amount actually. I like to be fully informed when booking any kind of holiday or city break, and I always want to get the best deal and the most out of my travel destination. I book with the mindset that I am only going to said country / destination(s) once, and therefore want to experience the best.
Holiday World Show
i felt this was a huge benefit to me. I got to find out about the different cruise lines that were popular, the most frequented destinations, a feel for costs, the different types of cruises, and any tips they had to offer too. I asked a lot of questions, and in this environment they were very happy to help, and very upfront and honest. Whilst I didn't book my cruise through anyone at the holiday world show at the time (I was still in my research phase) it did give me a lot of food for thought and brochures to take away. I found actually that there's far more information in brochures than I found anywhere online. At the show I think they offer discounts and special offers so if it is on around the time you're booking it's definitely worth a visit.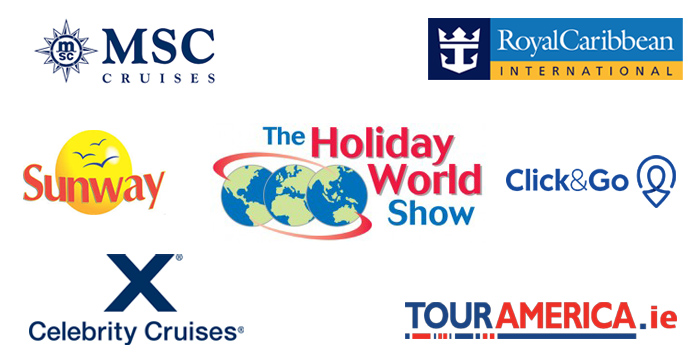 Which Cruise Line
So this depends on a few things. Your destination, how many nights you want to go for, and affordability. We had decided on the Caribbean. The main cruise lines that suited us were MSC Cruises, Royal Caribbean International, and Celebrity Cruises. In a nutshell MSC Cruises is 4 star and a cheaper option than Royal Caribbean which is also a 4 star, and then Celebrity Cruises is a 5 star cruise. There's a nice cruise line comparison on Click and Go if you want an overview.
Naturally we started out with looking at MSC but after many phone calls, recommendations and research we found that Celebrity Cruises suited us. We loved the itinerary and the 11 night option on our particular cruise, and as mentioned before I like to book to get the best experience possible within my budget. I chatted to Celebrity Cruises directly and the folks at Click and Go and both were excellent. No matter how annoying I felt I was being with them both via phone or email they really made me feel we made the right decision for sure. There was no feeling of being sold to by Click and Go, they gave what felt like honest answers and recommendations and seemed to want to help provide us with the best cruise and as much information we wanted and needed.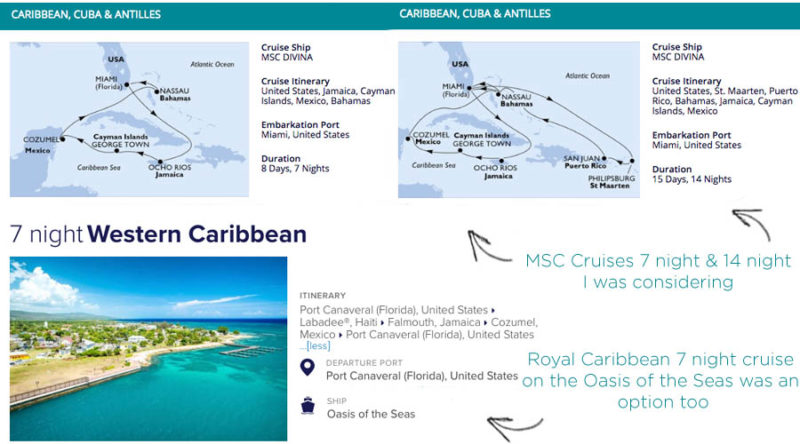 What Type of Room
This part was a little confusing so let me try to explain. There are generally 3 main types of rooms.
Interior Stateroom: This is the cheapest option and is basically a room with no windows.
Ocean View Stateroom: This is similar to the indoor cabin rooms but it has a window.
Balcony Stateroom: This has a balcony you can go out onto which costs the most of the three, for obvious reasons.
And then there are of course suites and upgraded versions of the balcony staterooms that have little added extras – but some of these options are quite expensive and not really necessary.
So, naturally we looked at the Interior stateroom first. There was €600 or so in the difference per person between these and the balcony rooms, and I guess there is a reason for it. We were recommended against this but sure look, if it suits your budget then go for it. We did notice though that the all inclusive drinks package was included in the Balcony stateroom cost but not in the Interior room at the time of our booking. If we were to get this separately it would cost around $55 per person per night for 11 nights. We were definitely going to opt for the drinks package so it made complete sense for us to get the Balcony Stateroom.
One other point to note is that some balcony rooms have an obstructed or partially obstructed view. These ones are cheaper than one with no obstruction. There probably isn't much point in opting for a balcony room if it is going to have an obstructed view so pay that bit extra to ensure you have a great view! We have no obstruction with our balcony room of choice.
Extras and Information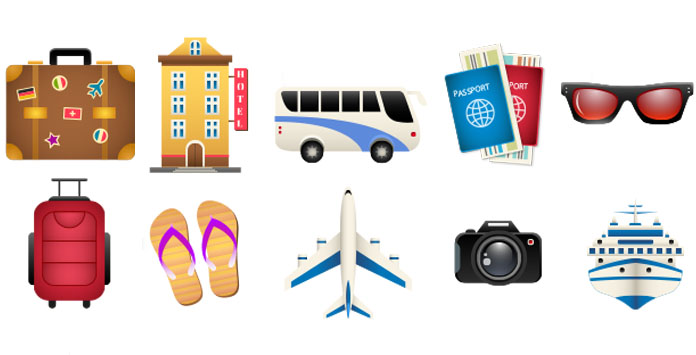 Gratuities – So I didn't realise this was a thing, instead of having to tip throughout your time you can pay your gratuities in advance of your trip. I believe this cost us a little under €300. I can't tell you if it is better to pre pay or pay as you go when you're there as we have not been on the cruise yet, but for me, the most I can pay in advance the better.
Cash free – It is a cash free environment, you get a Sea Pass account designated to you and any gratuities you pay throughout your time on the ship loads onto this along with anything extra. You receive an itemised bill and pay when you dock. Dangerous for sure! I'll be sure to keep track on what I'm spending, and it's why I chose to pay gratuities up front too so I don't lose the run of myself.
All Inclusive – The cruises are full board. Drink packages are extra and there are lots to chose from. If you're a non drinker you can choose non alcoholic, and there are bottled water only packages too. If you do drink alcohol, then the main difference between the Classic ($55 per day) and the Premium drinks package ($65 per day) is the brand of spirits and beers that you can chose from. eg. Smirnoff and Absolut Vodka rather than Grey Goose which comes with the premium package. So you can pay an extra $10 per day each if you want to opt for Grey Goose and other premium brand spirits and beers. The choice is yours but there are lots of my favourite brands on the Classic package. They seem to have added a new Standard package since my time of booking and this doesn't have the brands specified, it's $45 per day.
Excursions – Once you dock at each location there is a huge amount of excursions that you can choose from if you don't want to just wander and discover the different areas yourself. With Celebrity Cruises we can actually book these through our online account with them on the run up to the cruise. We've not booked yet because I want to spend some time researching first. I want to ensure to book the best excursions in each place, naturally. Do take these excursion costs into consideration when you are booking a cruise though as some costs as little as €30 each and some €100. There are even more expensive ones than that too! You might decide though that it suits you better to discover and explore the places you dock yourself and just lay on a beach or shop for a day. These are completely optional.
Fly & Cruise – When booking a cruise from Ireland you will more than likely be flying to a destination, staying at least one night, and then cruising from that destination. You will then return to the same place and fly home that evening. You can extend your trip by staying a few nights before or after your cruise at a place you want to travel and explore. Completely up to you, there are so many options. We had thought about a few nights somewhere and then a 7 night cruise but I have been to America quite a few times so we decided we would rather a longer cruise instead.
Destinations – Make sure the destinations suit you. We had set on the Caribbean but not all Caribbean cruises have the same destinations. This was one of the main reasons we went with Celebrity Cruises, it wasn't that it was 5 star, after all a holiday is what you make of it. The destinations really appealed to us compared to other cruise lines. Likewise with the length of the cruise. 7 nights felt a little too short unless we wanted to book a few nights elsewhere before hand, and 14 nights just seemed a little too long, especially when some of the destinations of the 14 night cruises didn't appeal as much. 11 nights we felt was the perfect length for us!
WiFi – I am still confused by this one. I'm pretty sure my cruise planner tells me this starts at over €250 per person! That's just insane. Needless to say my Snapchat posts will have to wait until I'm docked at the various ports because I would rather spend that money on some excursions.
Cruise Deals – Look out for these. Generally there are drinks packages advertised as being thrown in for free. Or getting free on board spending money, unlimited wifi, free gratuities etc. Also check when there are flight sales.
Spend your Budget wisely – A cruise can be as expensive as you make it. You might rather spend your money on all the excursions and opt for a cheaper interior stateroom, you might want to spend a few nights somewhere pre cruise and opt for no all inclusive drinks package when on the cruise. There are lots of compromises to be made on different things. Cheaper cruise lines might have destinations that suit you better too. A balcony stateroom on a 4 star cruise line going to destinations you think are ok, versus opting for a cheaper stateroom on a 5 star cruise line going to destinations you prefer. Or vice versa! Flying direct or indirect can change the cost too so look into this for sure.
Celebrity Cruises – Our Cruise Holiday
We booked an 11 night Southern Caribbean Cruise on the Celebrity Equinox departing from Miami. We fly to Miami with British Airways and have 1 day and night in Miami staying in South Beach Hotel.
Our Itinerary – Here's a snapshot of our itinerary in a screengrab from the Celebrity Cruise website. You can check out all the destinations they go to here. What I loved about this cruise in particular was it has 2 full days at sea at the start and at the end (bliss) and then docking 6 times in between.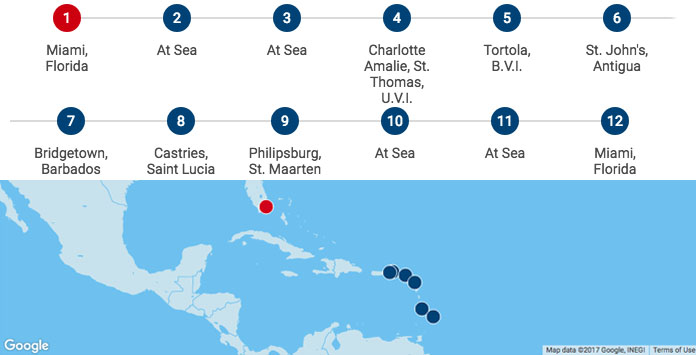 The Ship
The ship for this cruise is the Celebrity Equinox – I can't report back on how I find it because I'm yet to go on my cruise but as soon as I'm back I will!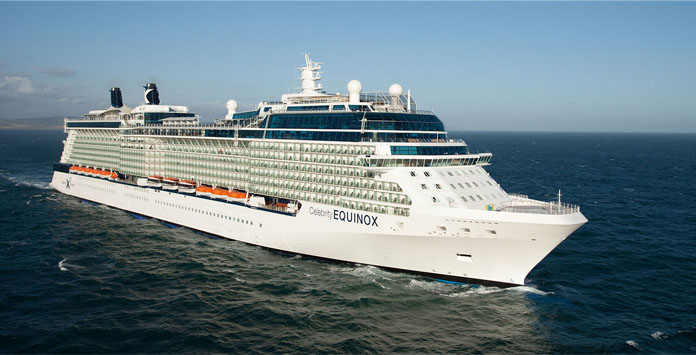 Our Room – Veranda Stateroom on Sunrise Deck, a spacious ocean view stateroom with its own private veranda (balcony). Twice daily service (makeup and turn down), bathroom products, flat screen interactive TV, 24 hour room service, bath robes, ice service, safe, mini bar, custom premium mattress and bedding, and hair dryer.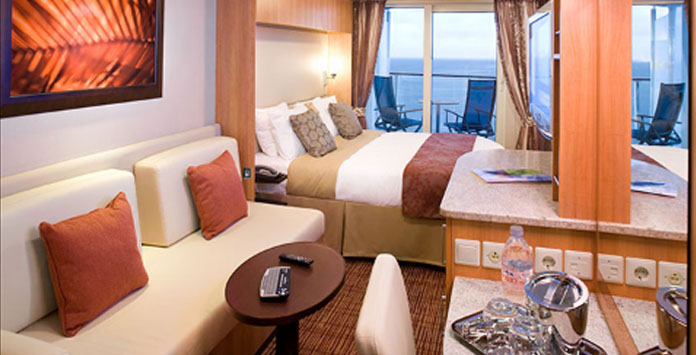 Excursions – As mentioned above there are lots of excursions to choose from that you can book directly through the cruise planner online. You can also book them on the ship. I've yet to book any as I am still researching which is the best to choose from, more on that in another post! You can chose anything from snorkelling to safaris, from swimming with dolphins to sailing on a catamaran. There are reef adventures, submarine expeditions, food explorations or just some relaxing sunbathing on an amazing beach!
On Board Entertainment and Activities – There are lots of things to keep you entertained on the Celebrity Equinox, some of them are as follows. Onboard shopping, Library, Fitness Centre, Persian Gardens, Lawn club, Theatre, Card room, Casino, Cinema, Hot Glass Show, Swimming pools, Basketball court, Hair salon, Jogging track, Solarium, Hot tub, Bars and lounges, Nightclubs, the list goes on.
Cost – Altogether this has cost to date €2316 per person. This is our return flights and checked in bags, our accommodation pre cruise, our 11 night cruise, full board, our all inclusive drinks package, entertainment, our upgrade to a balcony stateroom with no obstruction, and our gratuities. It might seem pretty pricey but it's a 5 star 2 week all inclusive cruise holiday in the Caribbean. As mentioned throughout the post you could knock off a few hundred euro in various places if you need to compromise in order to suit your budget.
Not included – Travel insurance, Shore excursions, Internet, and on board shopping. Not to forget the ESTA visa I have to get too!
Booking a Cruise from Ireland
I went with Click and Go when booking, and they were excellent to deal with. Whether it was via email or via phone everyone I spoke to was always very helpful. I had so many questions and changes seeing as it was my first cruise and they definitely made it that bit easier. You can pay €100 up front per person with Click and Go, and then €150 per person a week later, then the balance a few months before the cruise date. I booked my flights, accommodation, my celebrity cruise, my drinks package and gratuities with them. I will be booking my excursions through my cruise planner with celebrity cruises, it's such a handy feature to use!
I think I've covered pretty much everything, I'm sure there will be more posts when I am booking my excursions, and when I come back and tell you everything I've learned from being on a cruise.
Any questions feel free to mail or snap me!
AJ x