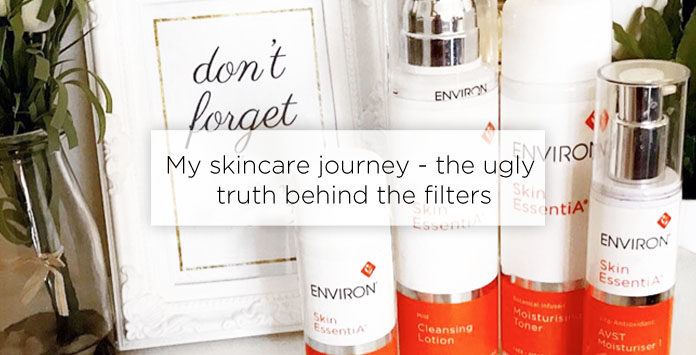 What is the perfect skincare routine? The downside to being a blogger is that there is no such thing as routine. We try and test so many products all of the time. Whether they're new releases, popular products, big brands, small brands, everything, we try them all. Always on the permanent search for the holy grail, the perfect skincare routine.
So, what is it? I'd like to say I have the answer, but I don't. Who does? Your skin therapist. It's that simple. What works for your favourite blogger, your preferred celeb, or even your best friend, is never guaranteed to work for you. Just like our bodies, we're all built differently in all shapes and sizes and our skin should be seen somewhat similarly.
Akina Beauty
I'm not an expert in skincare, I can only tell you about my personal journey and experience, and talk about the ugly truth behind the filters I use. I met Eavanna Breen of Akina Beauty at an event a while back, an event that many people recognised me from being on the Late Late Show and came over to say hi. But, I can tell you they definitely wouldn't have recognised me if I didn't have my makeup on! That's the beauty of filters, photoshop, and makeup, especially when you suffer from a little thing called rosacea. I had to remove some of the makeup for a treatment I was getting at the event and Eavanna could see the condition I was suffering with and offered to help get my skin in a much better place.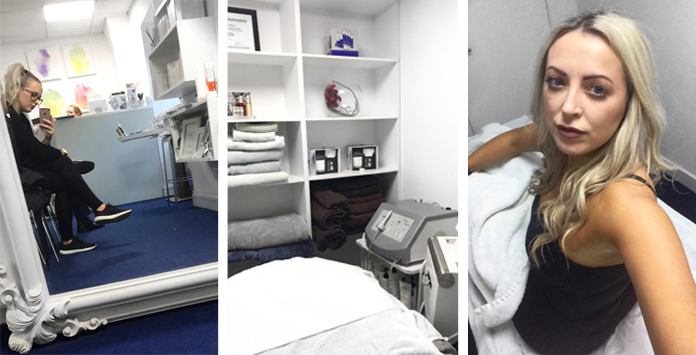 Akina Beauty is located on Leeson street and after my consultation with Eavanna I knew my skin was in good hands. She knows, literally, everything. And communicates everything in plain english and in a manner which really resonated with me which was exactly what I needed when it came to discussing Rosacea. When she asked what my skin routine was at the moment I couldn't even give her a definitive answer. I have a million and one bottles of every product, and live between my own apartment and my boyfriend's apartment so I am constantly bouncing between lots of different cleansers, toners, moisturisers, face masks, and skin treatments. You name it I've probably had in on my face at some point.
My apartment is like a beauty wonderland when my friends come over, they love my array of products, and so did I, except, as a blogger, it's been to the detriment of my own skin. Bouncing off all of these products just isn't a good idea. And using what another blogger is using or something new to market isn't the best strategy and doesn't help your skin in the long term. I did not have the perfect skincare routine whatsoever.
Eavanna explained to me that my skin issues could be tackled in a 3 step way. A combination of laser treatment for my rosacea, environ products to apply on my skin, and also a balanced diet with the addition of Skin Accumax supplements. She was so passionate about how she spoke to me about skincare and had an answer to every single question I had, so I was extremely confident that she would help me get my skin in a much better place. I wanted to become confident in going makeup free, especially with my cruise coming up in September.
Rosacea
Rosacea looks like a red aggressive rash generally on your face affecting your cheeks, nose, forehead and chin. It doesn't hurt at all, well, not for me, but it massively hurts your confidence. The causes are unknown really but I have noticed that the severity for me depends heavily on my diet, and certain things can trigger it, such as a weekend of partying and alcohol! Due to this, I very rarely go makeup free unless I'm not planning on leaving the house, and I never post makeup free images on social media. I've always wished I had the confidence to though.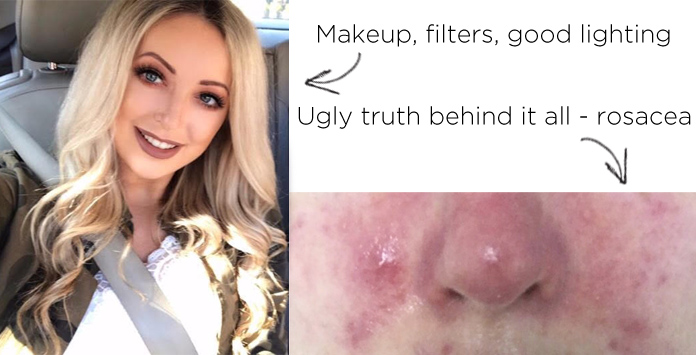 Eavanna suggested 6 laser sessions to help improve the rosacea considerably. These occurred every 2 weeks on a Tuesday and already I miss them! Did it hurt, not for me, will it hurt you? Perhaps a bit. I've a high pain threshold and I actually enjoyed these sessions, they were quite relaxing. It feels like a heat sensation. Every so often you would feel what felt like a spit of hot oil from a frying pan. That's how I can best describe it. Like ouch but for a millisecond, and this only happened every so often. These cost €150 per session and 6 sessions are recommended. After each session I was advised to wear mineral makeup for the following days following each treatment. I fell in love with Jane Iredale BB cream, first time trying it following my session and still use it!
Skincare
In terms of daily skin care I used Environ products. Pre cleanser, Cleanser, Toner, and Moisturiser. With the moisturiser you start on level 1 and progress to level 5. However if you progress to level 3 for example and then start using another skin care brand / product and decide to revert back to Environ, then you need to start back and level 1 and build yourself back up again. I'm currently on level 2.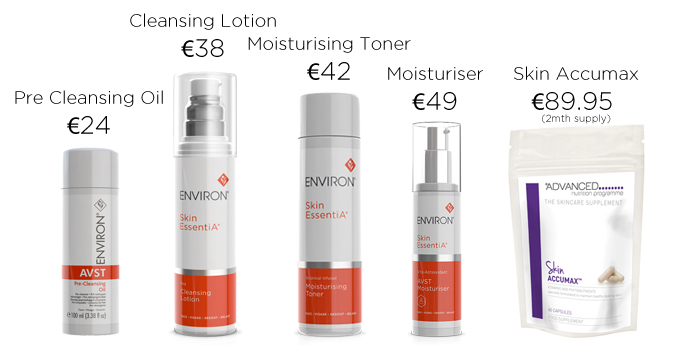 Supplements and Diet
In terms of supplements I used Skin Accumax. This has a high concentration of active ingredients for people prone to problem skin, which helps to work from the inside. I took 2 of these twice a day to start out, and then 1 twice a day thereafter. This needs to be taken with meals because when I didn't I felt nauseous. A balanced and clean diet also aids towards great skin so I was continuing to focus on this and trying to avoid as many bad foods as possible. Although the blogger lifestyle and abundance of events and premieres made this the hardest part.
Ongoing
As each week progressed Eavanna evaluated my skin, talked to me about my diet, stress, lifestyle, and suggested different changes to try and additions. Eg. a facemask once a week of a pro biotic such as Udo's Choice mixed with Greek Yogurt, apple cider vinegar, omegas, and going alcohol / dairy / gluten free. There was a constant check up on my skin and lifestyle to see if there were any changes to be made to help towards progression. Eavanna could always immediately tell if I had a weekend of a terrible diet or alcohol though, so this was clearly a big factor for me.
Progress / Result
There has been huge progression to date, in both my skin care and my confidence. My rosacea has reduced dramatically and I have been very happy to go makeup free. Whether that is to walk the dog or just generally being around people at weekends. Eavanna has suggested that I continue maintaining my skincare routine at home and with my diet and supplements, along with having regular salon treatments.
As you can see, such a huge difference in the space of 3 months! And yes, that picture was taken of me out and about without makeup, which never happens. I'm looking forward to continuing to progress with my skincare ahead of my cruise in September! I genuinely couldn't have done this without the guidance of Akina Beauty. It's important when it comes to skincare to see a professional. Don't just slap on the latest popular skin care product – I found this out the hard way! Your skin is as individual as you are, and needs tlc that is unique to you. The above has worked wonders for me, but I don't advise you to follow the same route. What is the perfect skincare routine? Go see a professional and start your own journey.
I've had so much amazing feedback by people that are around me daily about how great my skin looks. It's so great to hear that first hand. If you have any questions, as always do feel free to snap me or mail me!
AJ