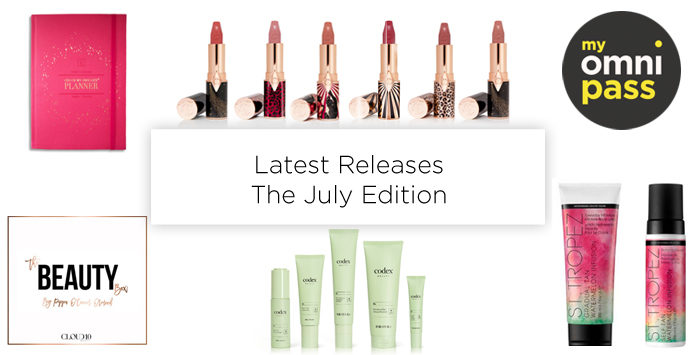 We're officially in the second half of the year, that time has flown! And there has been quite a few fab releases to date this year, with this month being no different! This month's post is mostly beauty related, but with an exciting launch for cinema fans, and also a little something featured to help those of us needing a bit more planning and organising in our lives. It's also International Kissing Day on July 6th and Charlotte Tilbury has the very products launching this month to help get your lips looking fab! Hope you enjoy my selection of new releases for this month, there were too many to mention but I featured the ones I'm most excited by and that I think you will enjoy and appreciate too!
St Tropez Watermelon Infusion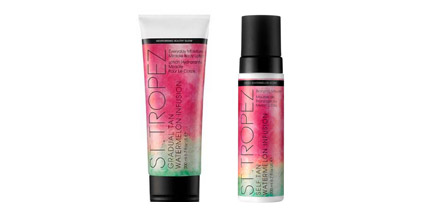 I do love a good tan release! And this one is really pretty and looks mouth watering to be fair. An odd statement but just look at the bottle! In the collection is a Gradual Tan Body Lotion (€18.99) and a Self Tan Mousse (€39.99). The gradual tan which is infused with hyaluronic acid to deeply moisturise skin promises a sun kissed glow with a fresh watermelon scent, it's quick drying, streak free and non sticky! The classic mousse which contains Vitamin E promises a streak free easy to apply natural looking medium golden tan with an even fade that lasts up to 10 days, it's quick drying, no transfer and has a watermelon scent! It's also vegan and contains 100% naturally derived actives. The mousse is on the higher end in terms of costs but the claims if true would be worth it, so I'm looking forward to trying it out. You'll find these online at Cloud10Beauty and in selected pharmacies nationwide.
Charlotte Tilbury Hot Lips 2 Collection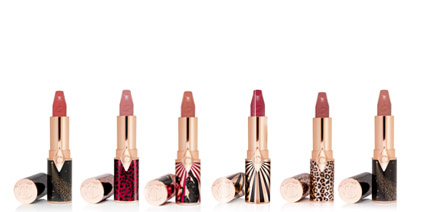 One of my favourite brands are back with a new release and this time it's in the form of 11 new lipsticks inspired by 11 iconic women and men, it also benefits their charity partner Women for Women International with a £1million pledge. This pledge is one of the largest corporate donations the charity has received and they will be able to bring their incredible year-long training programme into new areas, meaning more women living in some of the world's most dangerous places, will learn how to earn and save money, improve their family's health and make their voices heard at home and in their communities. The new Hot Lips collection will be available in refillable cases featuring five new designs and you're going to want to collect them all! You just know Charlotte Tilbury packaging never disappoints and is truly iconic. The 11 lipsticks include a peachy nude-rose JK Magic (J.K. Rowling), a tawny-orange red Red Hot Susan (Susan Sarandon), a hydrating clear Enigmatic Edward (Edward Enninful), a '60s pop pink Dancefloor Princess (Kylie Minogue), a soft berry pink Amazing Amal (Amal Clooney), a peachy nude Angel Alessandra (Alessandra Ambrosio), a beachy rose Glowing Jen (Jennifer Aniston), a peach soft coral Carina's Star (Carina Lau), a soft wine shade Viva La Vergara (Sofia Vergara), a pretty in pink In Love With Olivia (Olivia Palermo) and a statement red Patsy Red (Patsy Tilbury) Charlotte's mother! Charlotte bottled the beauty DNA of all these icons and produced those fab shades, and if this wasn't enough, she has also packaged them in 5 new bullets – Timeless Leopard, Magic Panther, Magic Infinity Starburst, and Power of the Universe. You can grab them for €35 and will be in all stores by the end of June so start planning your July looks! You can also get refillables for €23 exclusively online.
CEO Of My Own Life Planner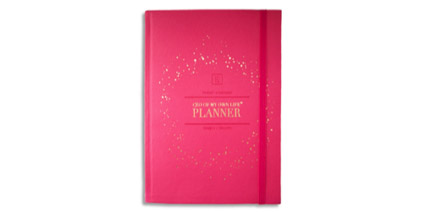 January is the main month when it comes to planning and resolutions, but it's always worth a check in mid year to see where we're at and if we managed to plan and organise correctly! That way, it keeps things realistic and if not, we can plan to get back on track by year end. So a mid year purchase of an undated planner might give us a dig out. My Shining Armour are taking pre orders for this luxurious A5 weekly & undated planner. For busy individuals, entrepreneurs and lovers of something out of the ordinary. It's based on four key areas: business & career, home & family, health & fitness and you with gratitude and positivity. It allows for flexibility and adapts to your way of planning, but it also provides structure by focussing your mind on planning for each area of your life. These are available in four colours and you can pre-order these here for €49.95 and will be delivered late July, and they look SO pretty. 
MyOmniPass by Omniplex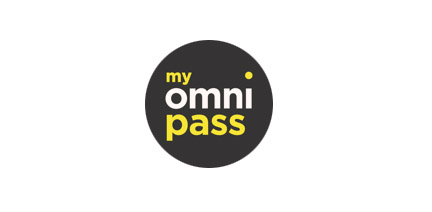 Omniplex Cinemas have launched MyOmniPass. For one monthly fee of €19.95 (€17.95 if you live outside Dublin/Cork and £13.95 for Northern Ireland) you get 1 ticket for every movie (and there's alot of movies every month!) you also get 10% off cinema treats and 10% off online tickets for friends, along with invites to exclusive screenings! If you're a movie goer and your local (or most travelled to) cinema is an Omniplex it seems like a no brainer if you plan on going at least twice a month to recoup the cost. And if you have this pass you will more than likely go alot more too! I had a look at the movie checklist and there are 6 movies released in July and 8 in August, plus whatever is still playing from June, so that's at least 14 tickets you get free over the coming months if it takes your fancy. I'm a huge movie fan and love going to the cinema, part of my motivation being the snacks, delish! Myself and my boyfriend actually have a similar monthly subscription with Odeon Cinemas and some of my friends have one with Cineworld, and I'd highly recommend them for any movie fan! MyOmniPass is pretty easy to sign up, and you can do so here!
Cloud10 Beauty The Beauty Box by Pippa O'Connor Ormond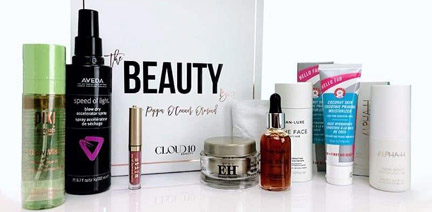 Cloud10 are launching their Beauty Box by Pippa this month following a waitlist of thousands of customers who signed up last month in anticipation for its release! It's limited-edition set packed with 7 of Pippa's must have staple beauty products that she loves and uses. It's worth almost €190 but you can nab it for €99 and has products from huge international brands. This includes Aveda Speed of Light™ Blow Dry Accelerator Spray, Tan-Luxe The Face Anti-Aging Rejuvenating Self-Tan Drops, First Aid Beauty Coconut Skin Smoothie Priming Moisturiser, Alpha-h Liquid Gold, PIXI Glow Mist, Emma Hardie Moringa Cleansing Balm & Cloth, and Stila Stay All Day Liquid Lipstick with a choice of either shade Patina or Perla. Lots of food for thought there, I've not tried many on the list so can't recommend any of the products personally, but they are quite clearly endorsed by Pippa and the fab team at Cloud10beauty so I can't imagine they would disappoint! The packaging is fab too and you can buy your beauty box here while stocks last.
Codex Beauty Bia Collection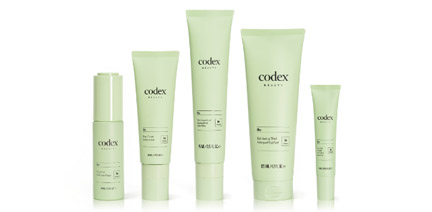 Bia Beauty is a Cork based Irish brand you may have heard of that's been around for years. You may not have heard much from them recently but that's because they have been acquired by an American scientist, engineer and entrepreneur and is crating a global clean, green beauty brand Codex Beauty. Bia Beauty has been integrated into the Codex Beauty family to bring us Bia, their first collection which will launch this month in Europe and the US. The collection is built on science and made using completely natural ingredients. The products are organic with most being vegan, and is unisex! Designed to cleanse, hydrate and protect the skin to achieve an overall healthy and radiant appearance. The collection includes Bia Exfoliating Wash (€50) a multi purpose cleanser to tone and polish skin, Bia day Cream (€78) to restore and hydrate skin, Bia Skin Superfood (€55) a reparative treatment cream to nourish and soothe irritated skin, Bia Eye Gel (€72) a cooling treatment to tighten, brighten and revitalise the eyes and Bia Facial Oil (€100) a daily vitamin to help repair, rejuvenate and strengthen skin. I'm intrigued by this collection and if you are too you'll find it online and in Meadows and Byrne stores.
That's all for this month, let me know via Instagram DM if you've tried any of the above and your thoughts, I'll post my own personal opinions on these throughout the month there too!
AJ x