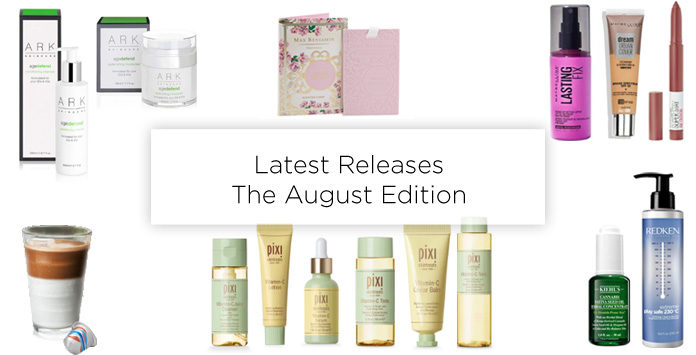 Oh hey August, this post is packed with a wide range of new bits being released throughout this month and some of them I am lucky enough to already have my hands on! We've got skincare, hair care, a pop-up shop, and my favourite – coffee! I hope you enjoy and if you have any questions on anything pop me a message!
Pixi Beauty Vitamin-C Collection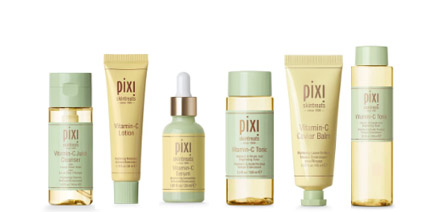 Pixi Beauty really do deliver on the cute and impressive press drops! These daily dose of skin brightening Vitamin-C Skintreats arrived in a giant pill box prescribed for 'AJ' – I love a personalised touch! The 5 power packed Skintreats are bursting with Vitamin C for brightening, Ferulic Acid for antioxidant protection and Probiotics for strengthening and balancing. These refreshing orange blossom and zesty grapefruit products include a Vitamin-C Juice cleanser to brighten and cleanse, Vitamin-C Tonic to tone and energise, Vitamin-C Serum to treat and protect, Vitamin-C Lotion to moisturise and energise, and a Vitamin-C Caviar Balm to boost and nourish. But be aware, this prescription does come with a warning. Side effects include a brighter disposition, an infectious smile, singing in the shower, a sense if euphoria, a fun loving attitude, a spring in your step, sun drenched vibes, spontaneous laughter, an air of confidence, and a compulsion to post selfies tagging @PixiBeauty! Not sure about you, but I'm willing to take the risks! Keep an eye on my social channels to see how I get on.
Nespresso Australian Summer range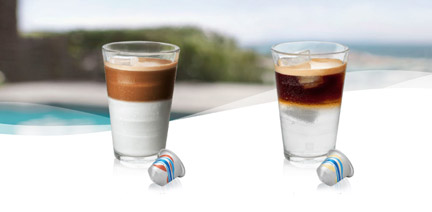 I was invited into the Nespresso Boutique to taste the new Australian Summer iced coffee range that is launching in Ireland. I make a Nespresso coffee every morning and drink it in my Nespresso travel mug on the way to work, so I'll be glad to switch it up to an iced coffee in my new Nomad bottle when I'm trekking that journey in the sun! So we have the Long Black over Ice and the Flat White over Ice. For the Long Black – you fill your glass with ice cubes, add 90ml of Sparkling Water and pour 80ml of the coffee on top, in store they also added a dash of coconut syrup. For the Flat White – you fill your glass with ice cubes, add 90ml of milk, and pour 80ml of the coffee on top, in store they also added a dash of caramel syrup! They also gifted me with their Iced Kit which includes two glasses and tall spoons and an ice cube tray and you can get it for €30, and also their Summer Syrup kit which includes 3 syrups for €11. You'll have already seen me make both these coffees on my Instagram stories and they're both delish. The Flat White would be my favourite because I prefer a milky coffee, but the Long Black is so refreshing if you're thirsty and looking to be quenched.
New to Maybelline
I'm fresh back from a Maybelline event and there are a good few bits just released or due to be released over the month of August, nationwide. First up is Dream Urban Cover foundation, a full coverage non-comedogenic protective foundation in 20 shades. It contains SPF50 and is enriched with Vitamin E, B3 and baicaline. it has a lightweight barely there feel and you'll grab this for €14.95. I'm headed to Madrid this month so i'll definitely be lashing it on given it's impressive SPF protection. Next up are the Superstay Ink Crayons that are life proof, smudge proof and kiss proof! They're matte with buildable colour, available in 12 shades and lasts up to 8 hours. You'll get these in a range of nudes, pinks, plums and vibrant reds and for just €13.85. These I'm v intrigued about, particularly in shades Stay Exceptional and Seek Adventure. Another must have product especially given the current weather is the Lasting Fix Setting spray – this transfer proof, mattifying and sweat resistant spray lasts up to 16 hours and is available for €13.85. Lastly we have Tattoo Liner Gel Pencils that last up to 36 hours – can't say I would ever need liner to last this long but something to note if you need it! There's no smudging or fading and it's waterproof, and available for €6.95
Kiehl's Sativa Seed Oil Herbal Concentrate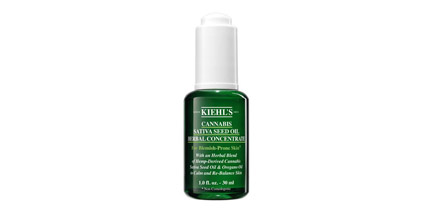 One of my favourite long standing brands are back with a new release – in the form of a lightweight, non-acnegenic, non-comedogenic calmative oil that helps to improve the appearance of skin prone to imperfections such as visible redness and discomfort. The formula contains 100% naturally derived ingredients including Cannabis Sativa Seed Oil and Green Oregano Oil which helps balance hydration and relieve the feeling of stressed skin. It's suitable for all skin types and improves skin hydration levels for a full 8 hours. The formula containing just 13 ingredients, including a powerful blend of herbs, has been expertly calibrated to ensure both potent efficacy with a lightweight fast absorbing application. This is available this month nationwide and online for €44. I'm wondering will it reduce the redness from my rosacea when it flares, I'll definitely test it!
ARK Skincare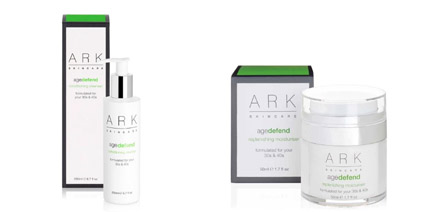 Not necessarily a brand new product release, but a brand that's new to me. ARK Skincare in the UK reached out to me to try some of their range and I was intrigued by their 3 step tailored approach to skin care, which is fairly straight forward to understand. Step 1 – you choose based on your age related needs, ageprotect (teens and 20s) agedefend (30s and 40s) or agedefy (50s onwards). Stage 2 – you add treatments from the skinperfectors range based on your primary skin concerns, eg. anti redness serum, and Stage 3 – you choose products from the everyday skinessentials range to reflect your choices, eg. SPF30 primer (which is multi award winning FYI). In addition they also have a bodybeautiful range which is a selection of bodycare products they developed, eg. intensive hand and nail cream. You can check out their full range and purchase online here, i'll keep you posted if or when they become available in any stores nationwide too! I'll report back on how I get on with the range too.
Redken Extreme Play Safe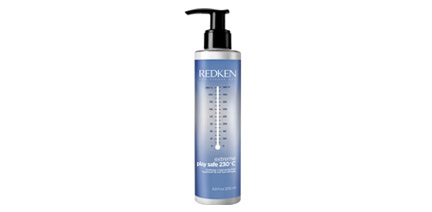 I was invited for an in-salon experience with Redken ahead of the release of their new addition to their Extreme range! It's a leave in treatment infused with plant protein and tourmaline which fortifies hair while shielding strands from heat up to 230 degrees celsius – which helps us hot tool fiends to keep our hair strong while we style! You apply to clean, damp hair ahead of blow drying or apply to dry hair ahead of applying heat styling tools and it visibly reduces the appearance of surface damage  while also reducing the appearance of split ends by 70 percent. This dual purpose heat protection styler is  available at Redken salons nationwide now for €26.50. My hair felt fab when it was applied in the salon but the real test is when  try it myself so we'll see!
Max Benjamin Sensory Pop-up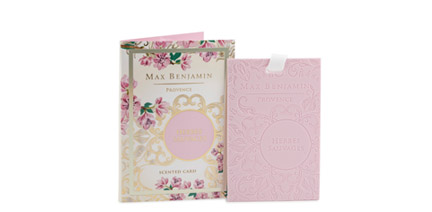 This month in AVOCA Rathcoole you'll find an Irish-owned Max Benjamin pop-up that will provide an exclusive free engraving service to make your Max Benjamin candle a little more special! AVOCA and Max Benjamin are collaborating on an entirely experiential fragrant sensory garden that will be in situ in Rathcoole for the month of August. In addition, you will also receive a complimentary Herbes Sauvages scented card for every product purchased, and their natural wax across the range makes it easy to wash out your empty candle glass and repurpose for flowers, accessories or stationery!
That's it for this month, now back to planning for Italy! I'll have a post on that coming asap, I hope everyone is having an amazing summer, catch you soon!
AJ x