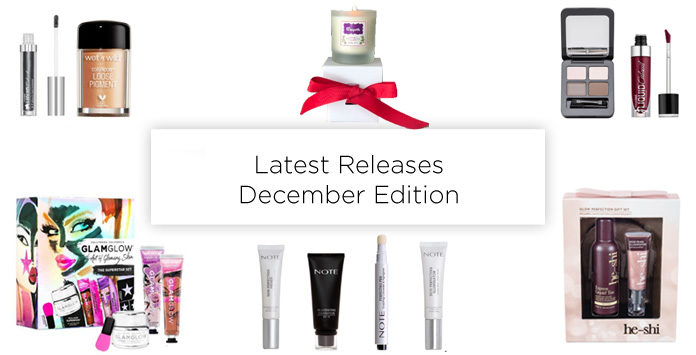 It's almost Christmas and even though I have some Christmas Gift guide coming up I said i would still post my monthly latest releases post! The following releases in this post might also give you some gift idea inspiration too you never know!!
He-Shi Rose Pearl Illuminator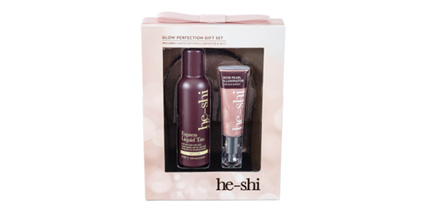 He-Shi have released a limited edition Rose Pearl Illuminator and I can't wait to try it! It enhances your tan to achieve an extra beautiful glow and who doesn't want to highlight key features of your body particularly in party season! They say you can also blend it with your foundation to get a more radiant make up finish. Even though the texture of the formula is really light, it's still supposed to provide outstanding coverage! It looks to currently be released as part of a gift set so price wise it will set you back €24.80 but you get their Express Liquid tan and a tanning mitt too!
Waxperts White Christmas Candle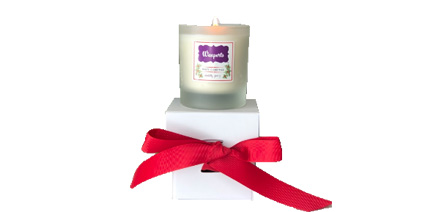 With notes of frankincense, tuberose, amber and myrrh, it said to be Christmas in a glass! This 30cl candle is larger than the current Waxperts candles on the market but still retails at the same price of €30! Not only is it great value, but they also donate €3 from every sale to the Peter McVerry trust which is so generous particularly at this time of year! So if you are looking for a new scent this Christmas, or a gift for a friend, definitely pop on to Waxperts and have a look – and while you're at it pick up some Wonderpads too!!
GlamGlow on Cloud10Beauty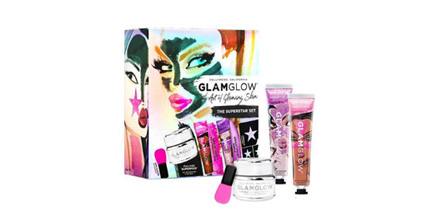 Not necessarily a new product release, but a new (or should i say return) addition to Cloud10Beauty – one of my favourite one stop shops for all things beauty. They have kicked off the news of this with a gift set worth €120 for just €49! The Superstar gift set includes the full size Supermud clearing treatment and two travel size Gravitymud firming treatment in both pink glitter and purple glitter. How fab! Cloud10beauty have so many of your skincare needs covered already on their site so this addition just extends there range that bit further with fab masks and treatments to suit every skin concern.
Note Ireland releases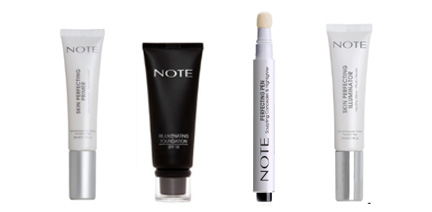 Note Ireland have so many new releases this month! I personally have only really tried their eyeliner which is unreal – I picked it up out of my stash one day at random and was very pleasantly surprised! It makes eyeliner super easy to do! Anyways, back to the newness! For skin they have a skin perfecting primer (€10.95), skin perfecting illuminator (€9.95) and skin perfecting pen (€8.95). For makeup they have the total Brow Kit (€8.95) and the Rejuvenating foundation (€9.95). And in terms of their existing products they have expanded their shade range with 12 shades across their foundation and BB cream range, 4 shades across their blusher range, 4 shades in their eyeshadow range and 7 across their lipstick and lipgloss range! Note Cosmetics Ireland are a very affordable brand and are available across pharmacies nationally.
Wet n Wild Endless Glow Collection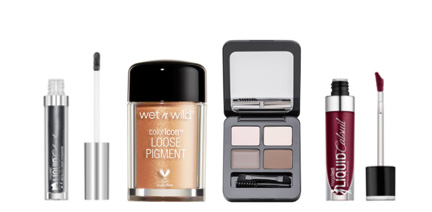 This collection is dedicated to Christmas for those who want to stand out and shine! It's a glittering collection to bring out our glowy side. They want to add that extra touch to your eye makeup with the Megalast Catsuit Liquid Eyeshadow, enhance your lips using the Megalast Catsuit Liquid Lipstick and give you a radiant complexion with the Mega Glow Highlighting bar and Color Icon Loose pigment. I love the names of their shades too, and this collection boasts a good few – I Dessert You, Satin Sheets, Ride on my Copper, Honeyglaze, Shells and Whistles, Goldie Luxe, Cashmere Love, Gun Metal, Holly Gold-head, Winter bloom, Baby it's Rose Gold Outside, Carol and Noel! These new bits start from €3.95 – Wet n Wild are ridiculously affordable!!
That's it for this month, other releases are mentioned in my gift guides so I didn't want to duplicate, hope you enjoyed it and hope you have a fab Christmas!
AJ x